Fine Art Nature Photography: Best of 2020 Images
Mickey Shannon | Updated on December 18, 2020
2020 has been an interesting year to say the least. Travel become a much more difficult prospect and many businesses struggled to stay afloat. Like many other business owners and artists, I worried what would become of my business. Would people still value art? Would they still want to invest in luxurious nature photography prints? Thankfully, I was given a positive boost with higher than average spring sales, including some of my largest sales to date and a few major international orders. I added four new countries to a growing list of international collectors that have at least one piece of my art hanging on their walls! And with 2020 drawing to a close, sales were up almost 65% compared to 2019. I don't say this to brag, but to give hope to other business owners who wonder if it's possible to do well in what can be trying times. Success stories are harder to come by in 2020, but it's still possible to do well in a year like this! I feel honored by all of the collectors who purchased fine art from my nature photography galleries this year and really count myself blessed and thankful for it. To all who supported my art, I thank you! With that said, read on to see some of my favorite images from 2020!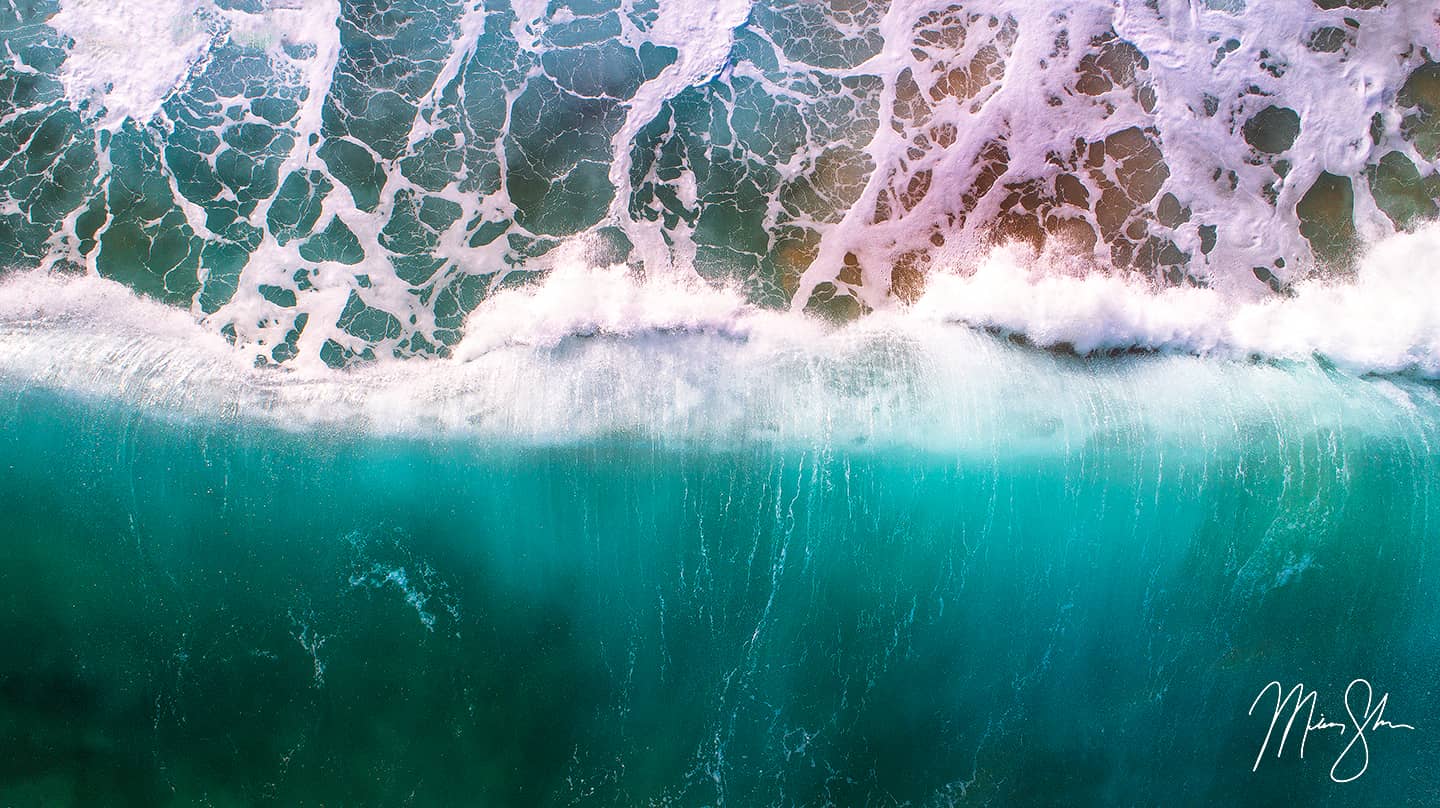 Sometimes I looked back throughout 2020, thinking that it was weird that I started my year off on an anniversary trip to Kauai, Hawaii in January. The Garden Island of Kauai is one of the most beautiful locations in the entire world. Naturally, some of my best images came from Hawaii this year. From the top of the Kalalau Valley Overlook to Ke'e Beach and from gentle sunrises on the east coast of Kauai to abstract aerial shots of the amazing waves of the north shore.
See also: Kauai Photography Fine Art Prints Gallery

Kansas Photography: Shooting Close to Home
As the year went on, I found a number of photographs from my home state of Kansas also ended up being some of my favorites! I gave wildlife photography a go at Maxwell Wildlife Refuge, capturing the perfect moment with three elk lined up in a row in addition to a bison backlit with amazing golden sunlight! I also explored the beautiful Flint Hills in the late spring and early summer as those rolling hills showed their emerald green beauty, while finding a few new backroads to add to my growing list of possibilities for 2021! One of the images below, Golden Light in the Flint Hills has quickly become one of my best selling prints as well!
See also: Flint Hills Photography Fine Art Prints Gallery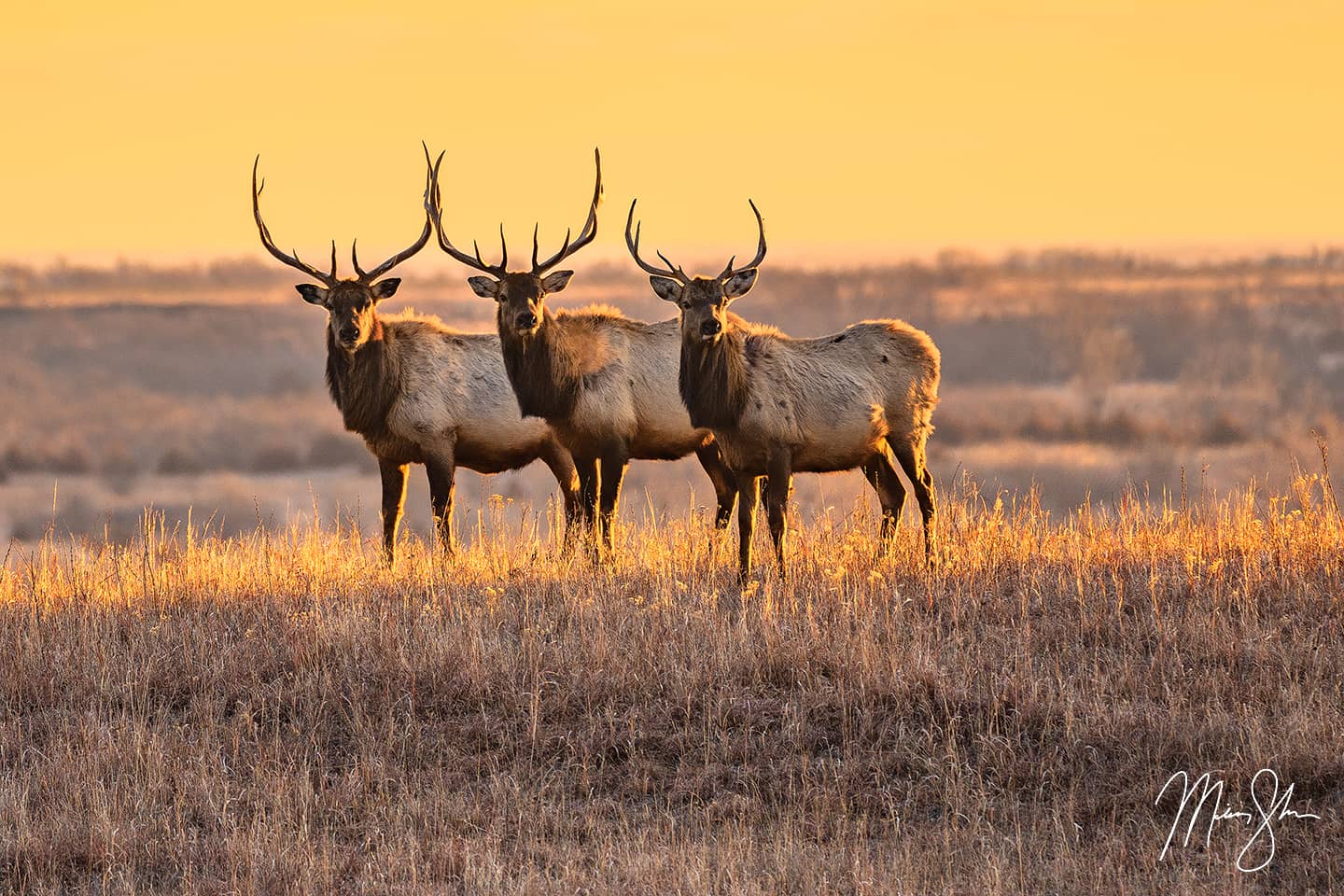 Stunning Desert Photography For Sale
Some of my favorite images in 2020 came from the beautiful desert regions of Utah. In all my years of traveling, I had somehow passed up Moab's two beautiful national parks: Arches National Park and Canyonlands National Park. Moab provided an amazing backdrop as I explored these beautiful regions. These regions are full of amazing and profound beauty. One of my favorite moments was finally getting the right sunrise experience at Mesa Arch. I had heard that it can be busy at sunrise, but had a fairly pleasant experience. While there was certain a crowd, it was spaced out nice. I was actually the first person to arrive at the arch, getting the prime spot to grab this amazing moment with my camera!
See also: Limited Edition Desert Photography Fine Art Prints Gallery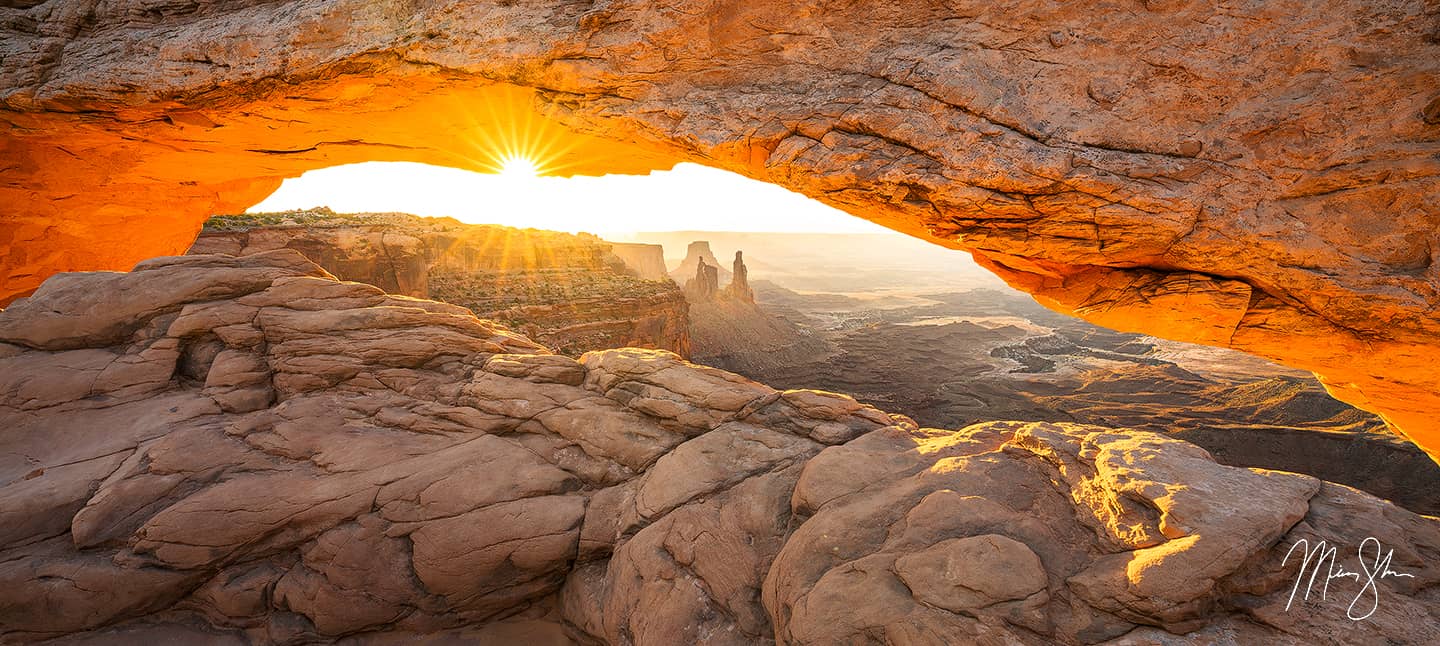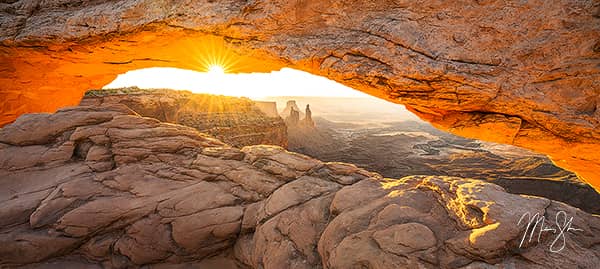 Fine Art Mountain Photography For Sale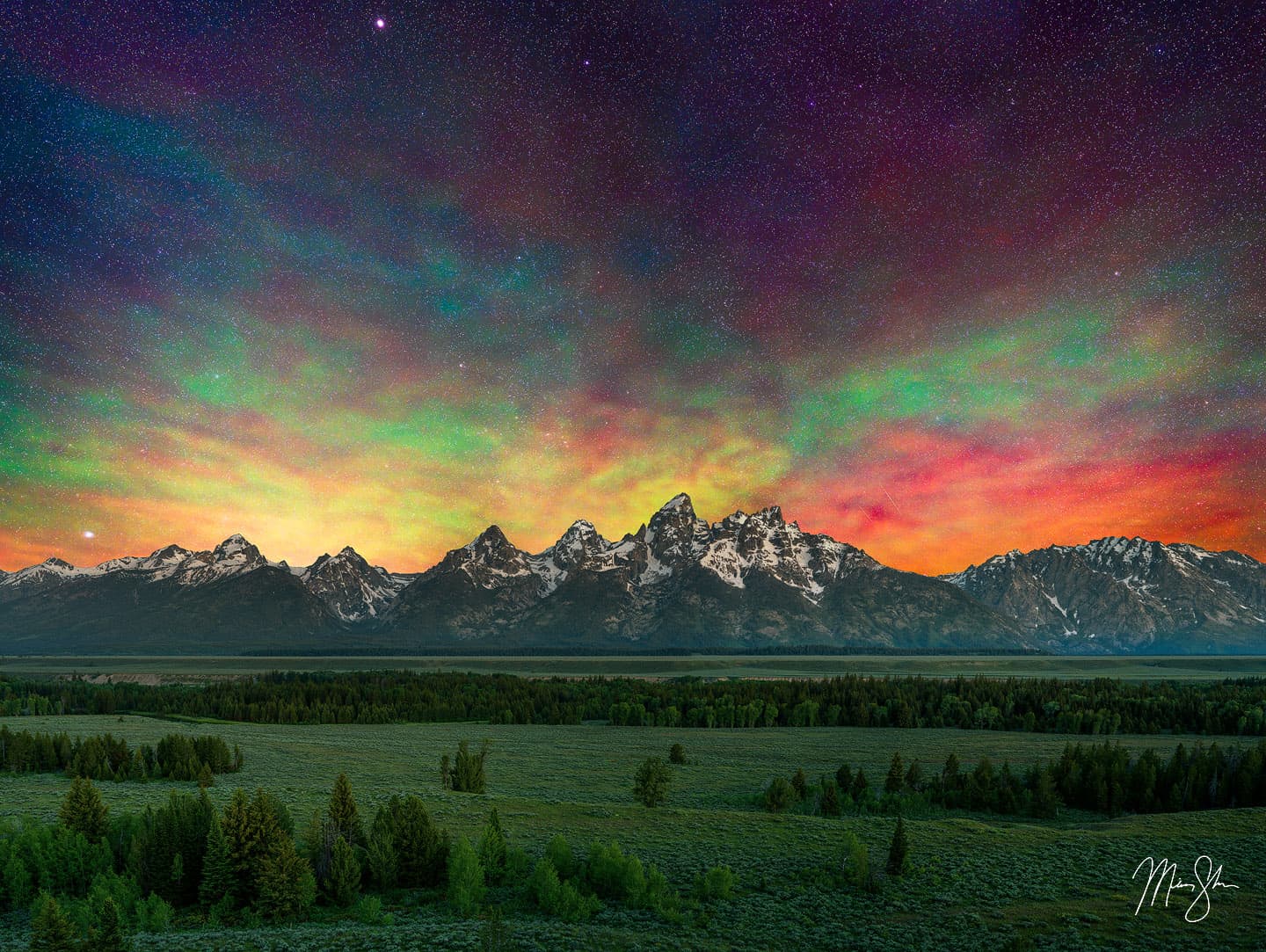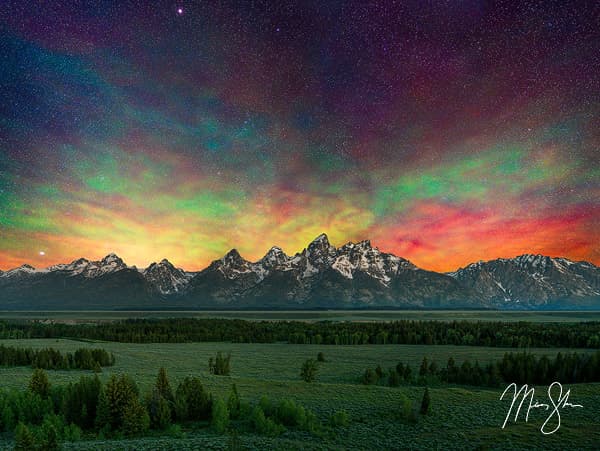 The rest of my 2020 was spent in the mountains of Colorado, Wyoming and Utah. Having gone to Grand Teton National Park for fall colors in 2019, I wanted to tackle that beautiful mountain range in the spring next. I arrived in mid-June to witness some amazing scenery! From a fog filled Snake River Valley at sunrise (see below) to seeing the famous Grizzly #399 and her four (!) cubs, my time in Yellowstone and the Tetons was amazing! I spent two full nights under the stars to capture amazing airglow colors in the photograph above and also took two excursions up to Yellowstone (those photos are still being processed). Grand Teton and Yellowstone National Park's are truly one of America's most beautiful places!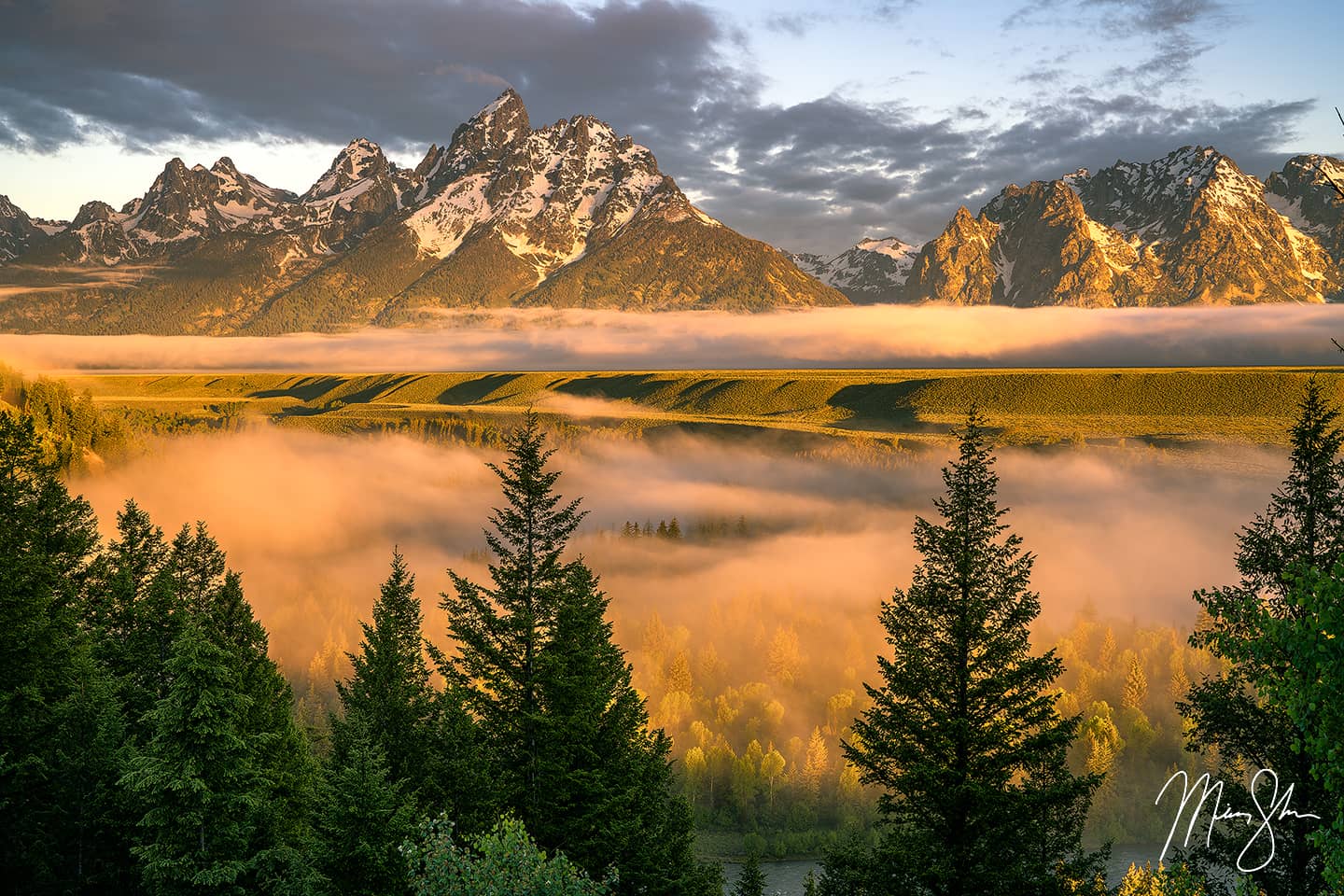 A month later, in July, I went back to the mountains to capture wildflower images. While Colorado ended up being a bit of a bust, the wildflowers above Salt Lake City, Utah at Albion Basin were out of this world! Some areas had flowers as high as my waist! The mountains and sunset made for some great backdrops as well.


I also visited Colorado multiple times this year, for both wildflowers and fall colors. One place I've meant to visit for many years now that I finally made a priority was the iconic Crystal Mill! I managed to visit both in June and September to try and capture those iconic autumn aspens as they turned orange and yellow. It's interesting to see the difference between spring green and autumn warmth in the images below.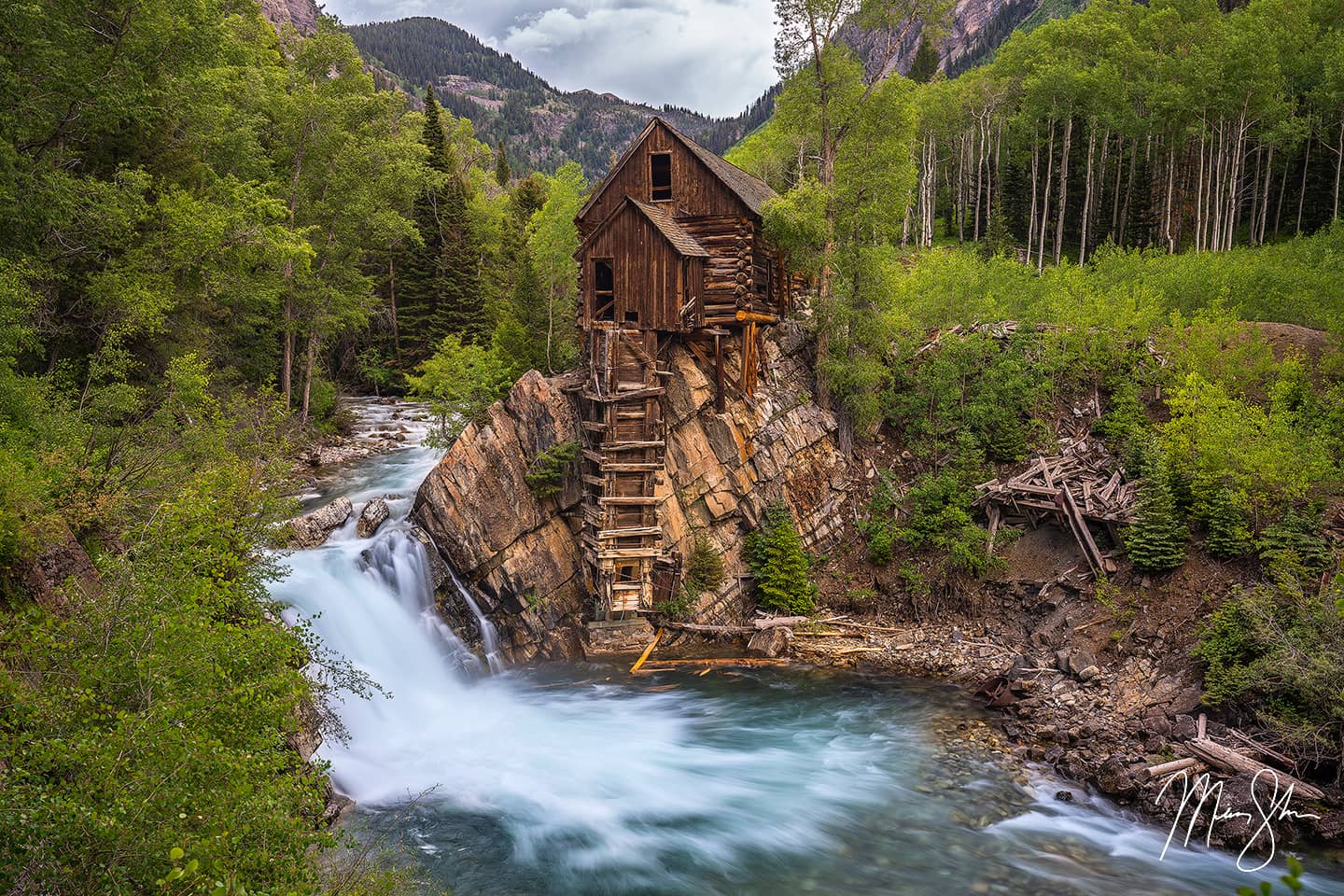 See also: Limited Edition Mountain Photography Fine Art Prints Gallery
New Framing Options for Lumachrome TruLife Acrylic Prints
2020 also brought about a new website design and multiple framing options for Lumachrome TruLife Acrylic fine art prints and my premium plaque mount options. Lumachrome's can be framed in just about any ROMA moulding frames, making for luxurious images. I have opened up the options to include four ROMA Tabacchino 4″ frames and four ROMA Arber 3.5″ frames with the option of black or white linen liners. These frames come hand-made from Italy and are inspired by the beautiful Tuscan hillside. In addition to these mouldings, just about any ROMA or Omega moulding are available if something else suits your design space. In addition to the new Lumachrome framing options, I'm also offering Larson Juhl framing for my premium plaque mounts. Currently I have two options of Belmont Dark Scoop and Belmont Medium Scoop, but there are many more Larson Juhl frames to choose from if one of those two frames doesn't fit what you are looking for.
See also: Framing options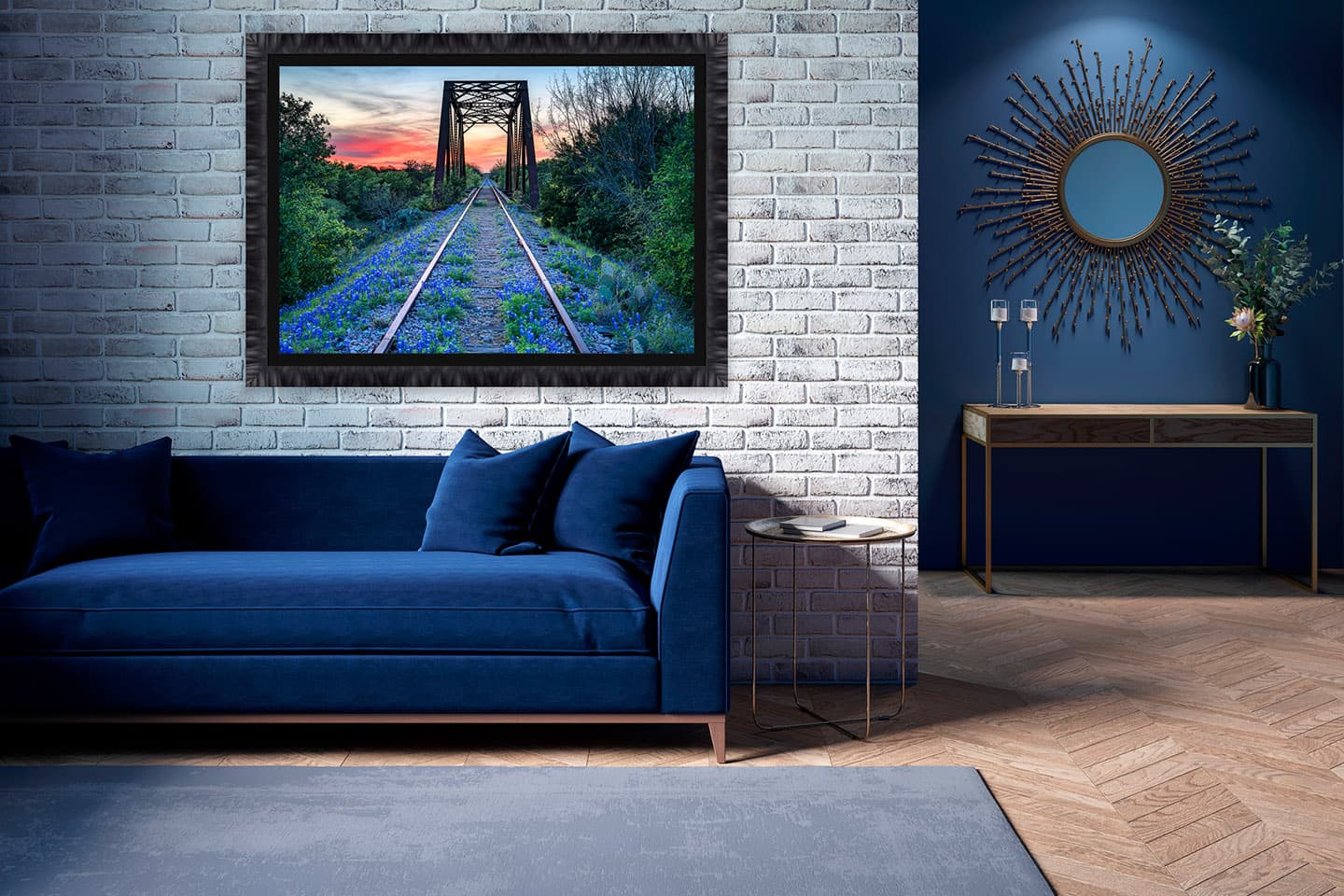 In 2021, I plan to add some more framing options, including a frame for metal prints! I also hope travel will open back up further in 2021 so I can photograph some new locations! I also plan to explore more of the Great Plains region where I live in the new year. There are some long-overdue trips to lesser known gems across the prairies that I hope to visit in 2021.
With all of that said, below are some more of my favorite images from 2020. All of these images are for sale as luxurious limited edition fine art prints.
See more: New Limited Edition Fine Art Print Releases
Thanks for taking the time to look at some of my new images from the past year!
---