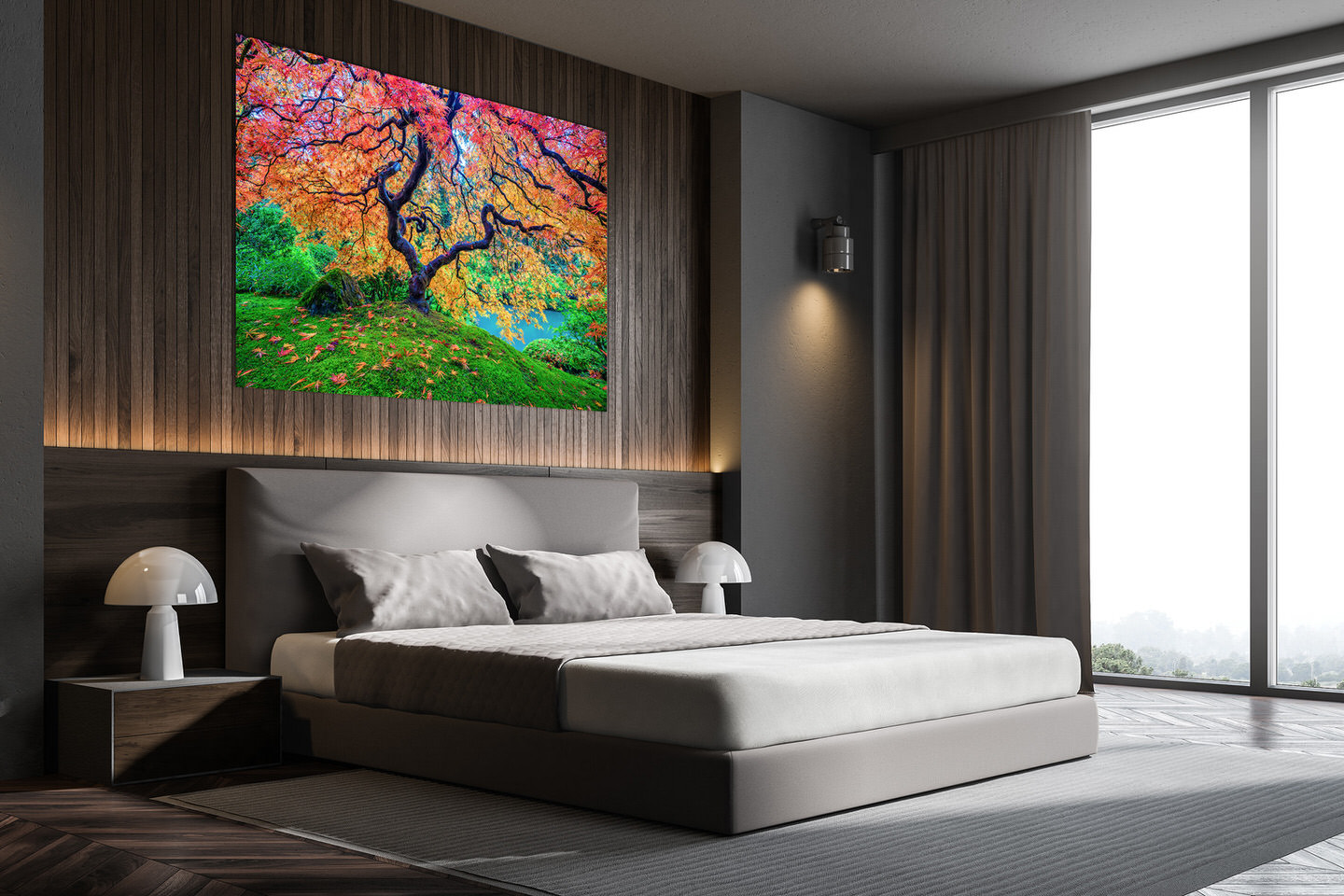 The Finest in Quality
Printing Styles & Options
I offer a number of options in printing styles and mediums. Options differ between open edition and limited edition fine art prints. Read on below for a little overview of the different types of print mediums.
Limited Edition Print Styles
Open Edition Print Styles
Lumachrome HD Acrylic Prints
If you're looking for luxury and quality, then a Lumachrome HD acrylic piece of fine art is the de facto standard! Lumachrome pieces of art come ready to hang, but can also be purchased with a ROMA Tabacchino Dark Ash frame to add an even more elegant look. I have created an entire page dedicated to the process behind Lumacrhome HD acrylic prints for you to learn more about these timeless works of art.
Limited Edition Print Styles
My limited edition fine art prints come in a number of luxurious styles. Read on below to learn more.
Fuji Flex Crystal Archive Loose Prints
Fuji's Crystal Archive Fuji Flex SuperGloss uses a white polyester-based material for use with conventional and laser printers. This creates a depth and dimensionality that produces rich image color with an incredible brilliance. If you purchase a Fuji Crystal Archive Fuji Flex SuperGloss print you will need to have it professionally framed to enjoy it.
Premium Plaque Mount
Premium plaque mounts start with a high quality museum-grade photo print that is laminated onto a 1/4" wood base. The surface is UV protected and is finished in a way that allows it to be washable. Finally, there is a 3/4" wood backing that allows the plaque mount to stand off the way, giving it a very elegant and modern feel. Premium plaque mount prints come ready to hang.
ChromaLuxe Metal Prints
Breathtakingly vibrant and luminescent, Chromaluxe metal prints are created using dye sublimation, providing high-definition, durable metal prints. The image is infused into the coating rather than printing directly on the surface, creating a surface that gives resistant to scratches. The resulting piece of fine art is a high-definition metal print with vibrant colors and exceptional detail and resolution. Chromaluxe metal prints come with a float mount that allows for easy hanging without the need of an external frame.
Lumachrome HD Acrylic Prints
Open Edition Print Styles
Below are the different open edition fine art print styles that all of my open edition prints are available in:
Fine Art Matte Loose Prints
Fine art archival ink print, printed on beautiful paper with a matte surface.
Standard Plaque Mount
Plaque mount, also known as wood mount, color plaque and color box is by far my most popular style of prints. These wood mounted images come ready to hang on the wall.
Standard Metal Prints
A metal print is one of the most beautiful types of prints I offer. Your photo is heat infused into a specially coated superior quality aluminum sheet creating a scratch, water and UV resistant ready-to-hang print.
Standard Acrylic Prints
An acrylic print is the most stunning of all my open edition print types. Your print is mounted onto clear acrylic, making it jump off the wall with vibrance and sharpness.