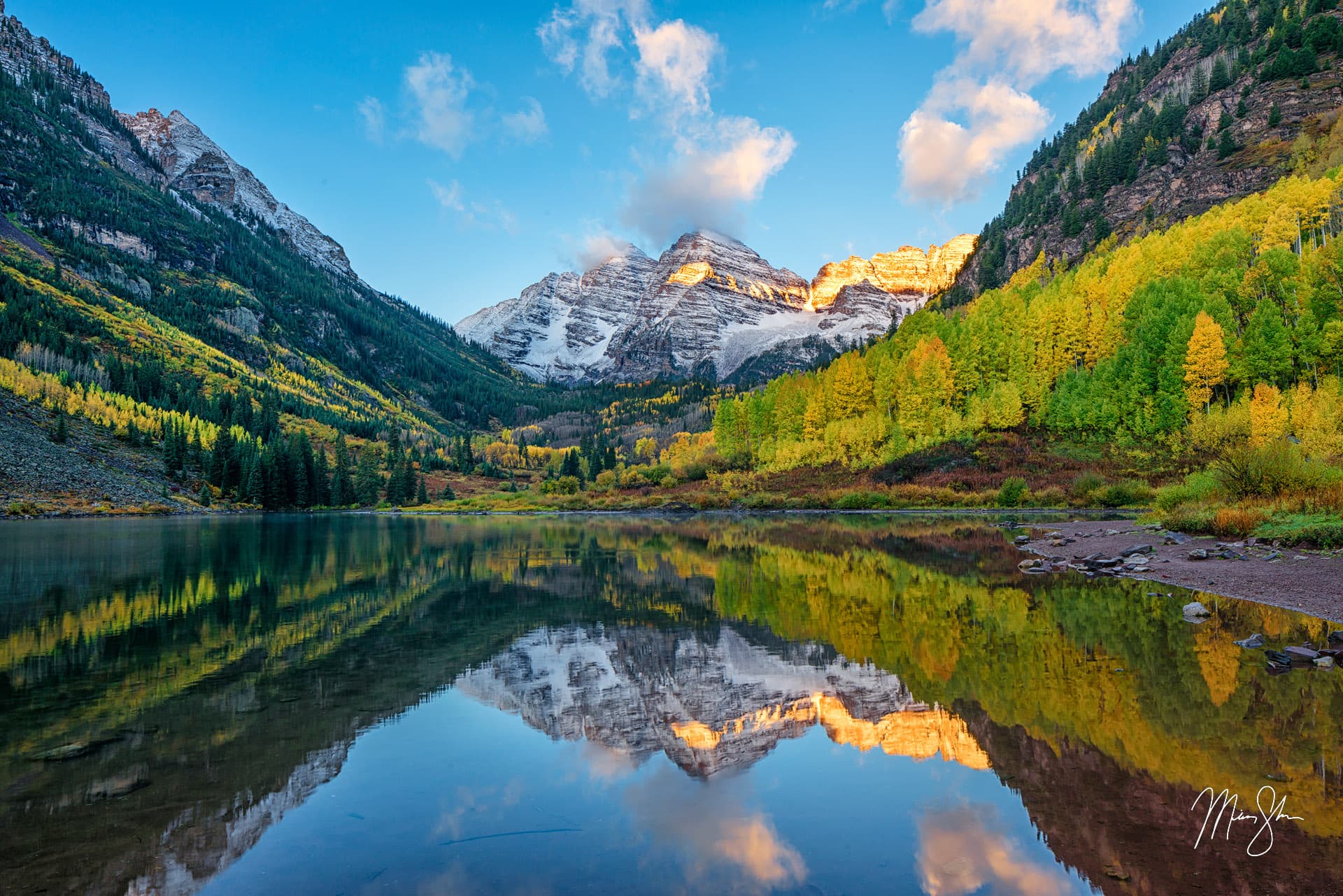 Colorado Photography
Fine art prints of Colorado photography for sale. Both limited edition and open edition wall art and fine art prints available. I have traveled Colorado extensively, from the many hiking trails of Rocky Mountain National Park to the beauty of fall colors at the Maroon Bells and from the rugged San Juans to the iconic Crystal Mill. All of these places and more are represented in my Colorado photography galleries.
Below are some of my best Colorado images for sale, but you can also visit many of the sub-galleries to see more, including the Maroon Bells and Aspen area, the Crystal Mill, Rocky Mountain National Park, Hanging Lake, the San Juans, Summit County, Breckenridge, Vail and central Colorado and the Sangre de Cristo mountains.
Other Colorado Photography Galleries
The above images are just a few I picked out from my various Colorado Photography galleries. If you want to see more, visit more specific Colorado Photography galleries below:
Decades of Photographing Colorado's Natural Landscapes
Colorado as a state is about as diverse as you can get. We all know about the Colorado Rocky Mountains, otherwise known as the Colorado Rockies. Much of my Colorado nature photography comes from this region of Colorado. But there are also deserts, canyons, prairies and vibrant cities in Colorado. Denver is known as the mile-high city, while Pueblo, Colorado Springs, Boulder are all situated along the east side of the Front Range of mountains. These Colorado photography locations make for some amazing and diverse landscape photography opportunities!
In addition to the diverse landscapes, Colorado has some amazing towns and cities. The mile-high city of Denver sits at the gateway to the Colorado Rockies. But the mountain towns are some of the real gems of Colorado. I've been visiting these towns since I was a child, and when I first picked up a camera, these were the places I often visited. Estes Park and Rocky Mountain National Park was an early favorite. So was Summit County with Breckenridge and the surrounding mountain ranges, with summer wildflowers, winter snow-capped peaks and all sorts of amazing scenery to be found. Aspen and the Maroon Bells are another long-time photography favorite of mine, while Kebler Pass, Crested Butte and the Crystal Mill have become more recent favorites. And it's hard not to mention the San Juans, which have slowly become my favorite part of Colorado over the years. Telluride, Ouray, Lake City, Silverton and especially Ridgway are some of my favorite places to visit in the area. From Mount Sneffels and Wilson to the many waterfalls and awesome mountain passes, the area is full of Colorado photography locations, both famous and hidden gems!
Colorado Nature Photography For Sale
As you can see from the images and galleries above, I have a lot of Colorado nature photography for sale. The limited edition Colorado fine art prints in the collections above are available for sale in large format, museum-quality print mediums such as TruLife acrylic, Chromaluxe metal and more. These limited edition prints are limited in production to 50, 100 or 200 per image, regardless of size or print medium. Purchasing a piece of fine art from my Colorado Nature Photography gallery is easy. Just click on the image above you're interested in and use the menu selections to choose your size, medium and potential frame desired before checking out! It's that simple! As always, feel free to contact me with any questions regarding the images above, the checkout process or my fine art prints and I will be happy to assist you. As I am a small family run business, you will always be working with the artist directly.