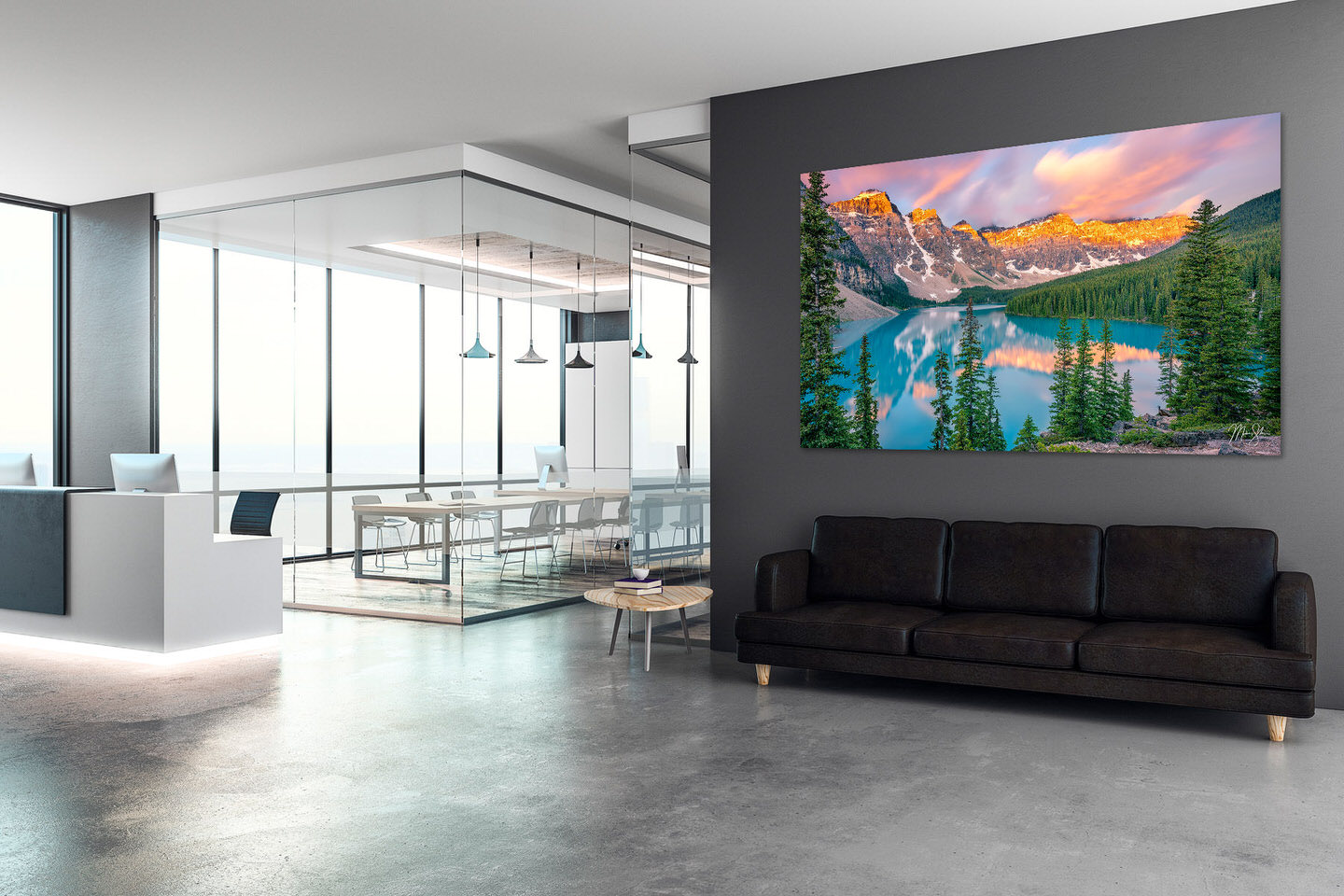 The Finest in Quality
Fine Art Nature Photography Prints
Looking for something that will make a statement in your home or office? My collection of breathtaking fine art images can transform your interior design. Maybe a calming piece of artwork of the beach to create a relaxing and tranquil environment for your patients? Or perhaps a bold statement piece of Colorado's Maroon Bells or Canada's Moraine Lake with lots of detail and vibrance to liven up your living room? Whatever choice you make, my beautiful open edition and luxurious limited edition photographs come with a variety of options.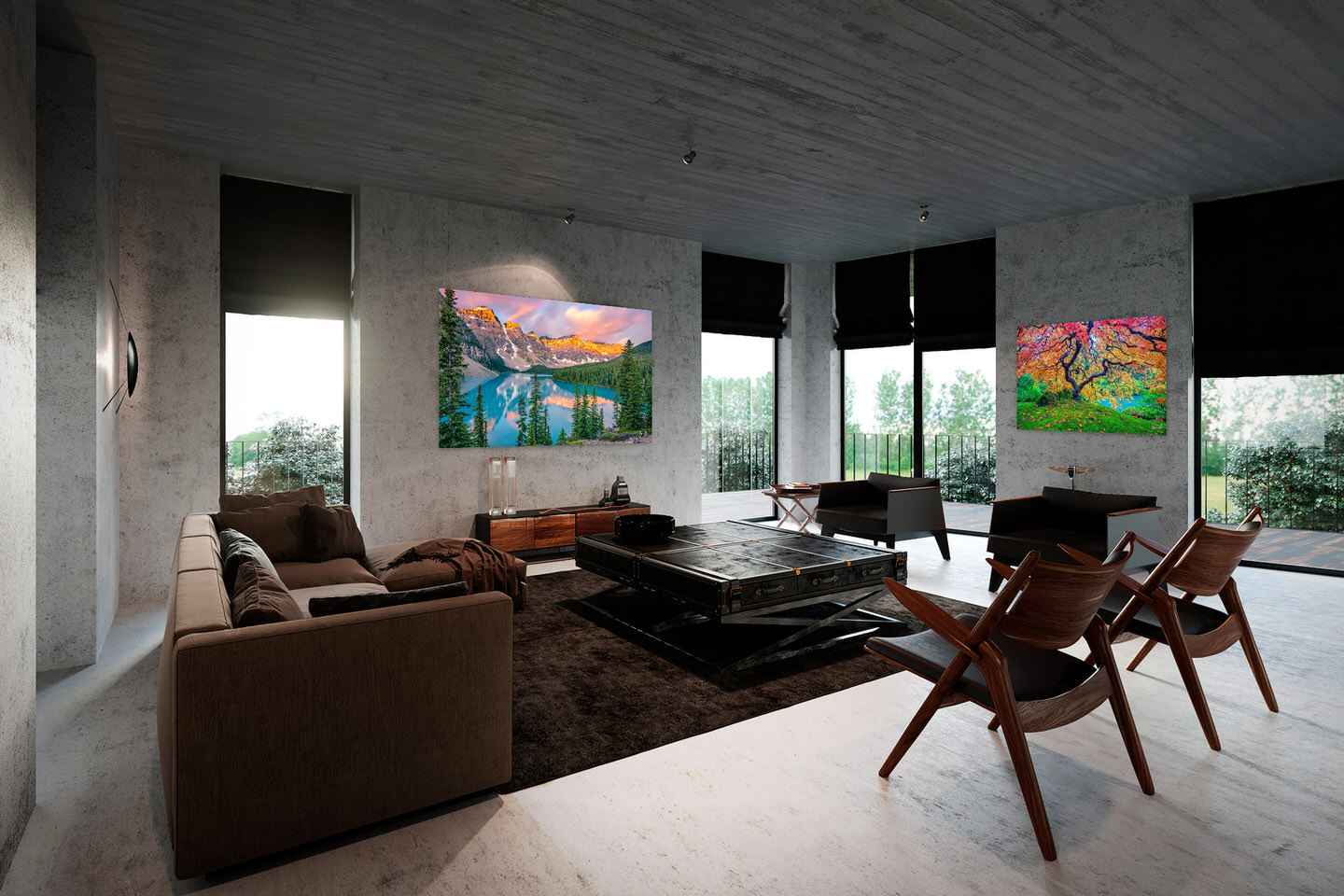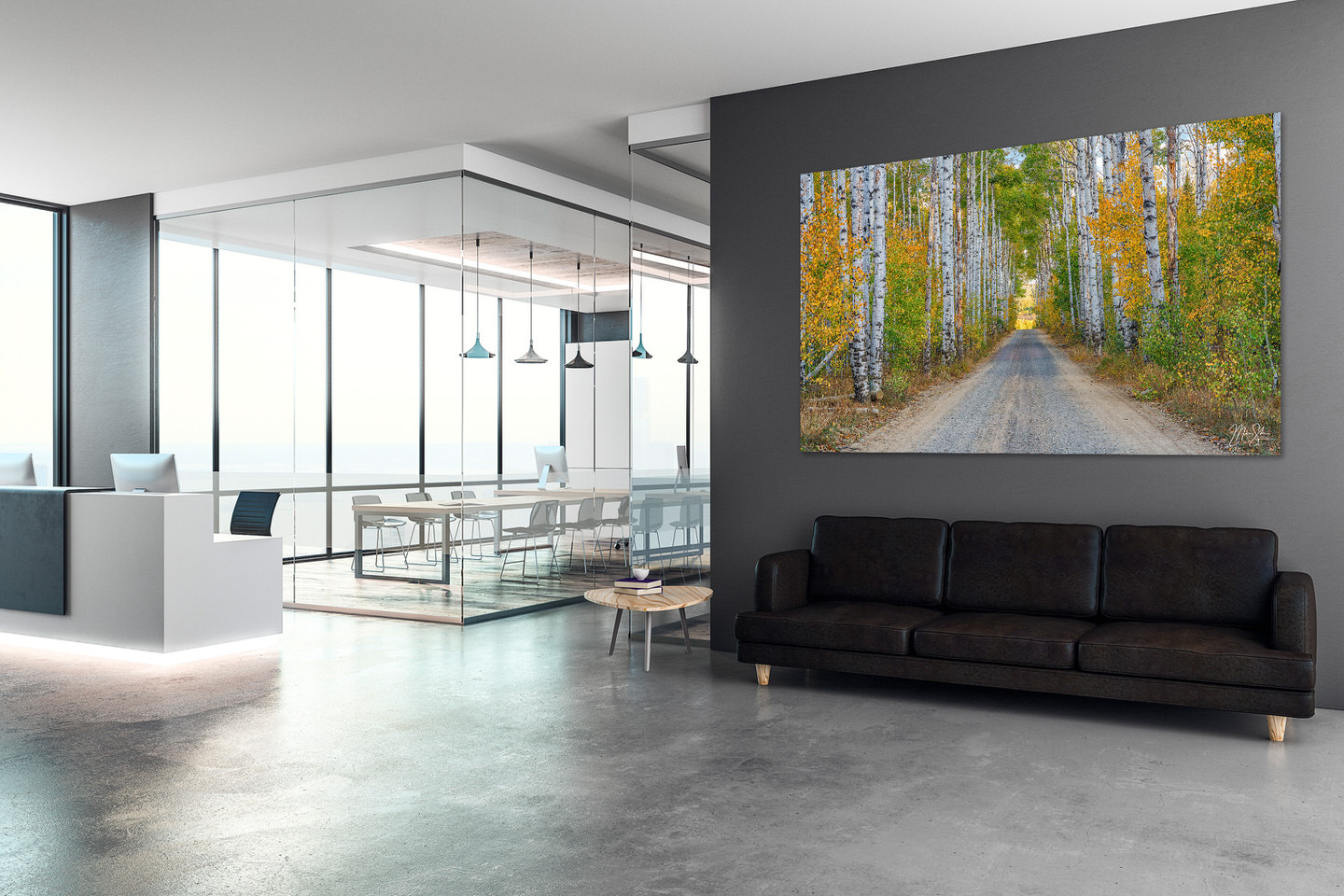 Luxury & Elegance
Limited Edition Collections
My limited edition fine art photography pieces are the epitome of luxury and elegance. Using only the finest quality printing mediums available such as Lumachrome HD, these limited edition prints create a focal point for your space. From beach scenes that create a tranquil vibe to powerful mountain or desert scenery that makes a bold statement, there is enough variety in my limited edition collectors to create whatever kind of atmosphere your space needs.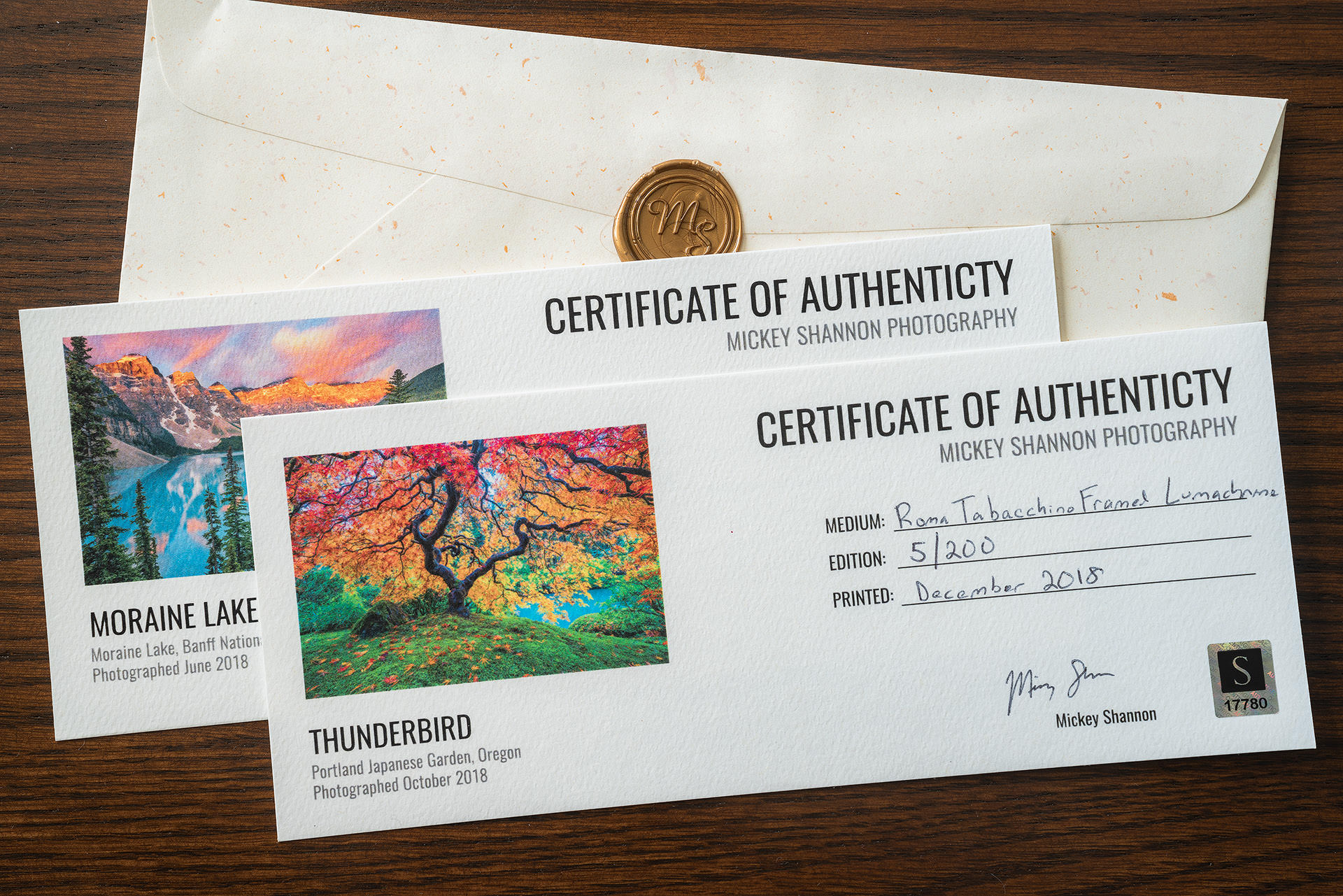 The Authenticity & Integrity of your art
Every piece of fine art from my limited edition collections is digitally signed and numbered. The digital signature is a process that will ensure the authenticity and longevity of the provenance, along with preserving the fine art print itself. With each purchase of a limited edition piece of fine art, a signed and numbered Certificate of Authenticity is also given and shipped seperately from the artwork. This process preserves the integrity of your fine art purchase.

Beautiful Landscape Photography
Open Edition Fine Art Prints
In addition to my luxurious limited edition nature photography galleries, I also have a wide portfolio of open edition images from many locations. My best selling medium for open edition prints are plaque mounts, which are produced in my hometown of Wichita, Kansas by a wonderful local printer. I also offer loose prints, metal prints and acrylic prints in open editions.
All of my open edition (and limited edition) fine art prints can be found in my fine art nature photography galleries. Most of these are sorted by theme or location, making it easy to find what you are looking for.
Luxury & Elegance
First Prints & Artist Proof's
In addition to my normal run of 50-200 pieces in my limited edition collections, I also sell a single artist proof that is signed and numbered as AP #1 of 1. These artist proof's are for the serious collector that wants something truly unique! Each Artist Proof is only offered in Lumachrome acrylic print medium and is typically offered in sizes up to 72". Because only one Artist Proof for each piece of fine art in my limited edition collections is ever printed, an Artist Proof print is extremely rare and valuable. Like I said, they are for the serious art collector that wants something truly special! In addition to the Certificate of Authenticity that comes with limited edition prints, I also include a signed handwritten note about the image. Regardless of size selected, each Artist Proof requires an investment of $8000.
Like Artist Proof's, there is only one First Print for each piece in my limited edition collections. When I create a new limited edition piece, I decide on the limited number of pieces that will be sold, usually between 50 and 200. I withhold the #1 print of each run either for myself or to sell to a collector. First Print pieces are number FP 1 of however many pieces are in the run (FP 1/100 for example). First Prints are are almost always printed on ChromaLuxe Metal HD or Lumachrome HD acrylic, but regardless of size and medium, require an investment of $2000 more than the normal price of the piece. First Print pieces can be purchased in advance of the selection selling out, but as there is only one First Print per image in my limited edition collectors, they are more valuable and rare than the full body of the limited run. Much like Artist Proof's, First Print's are for serious collectors looking for something very special!
To enquire about an Artist Proof or First Print, please contact me directly.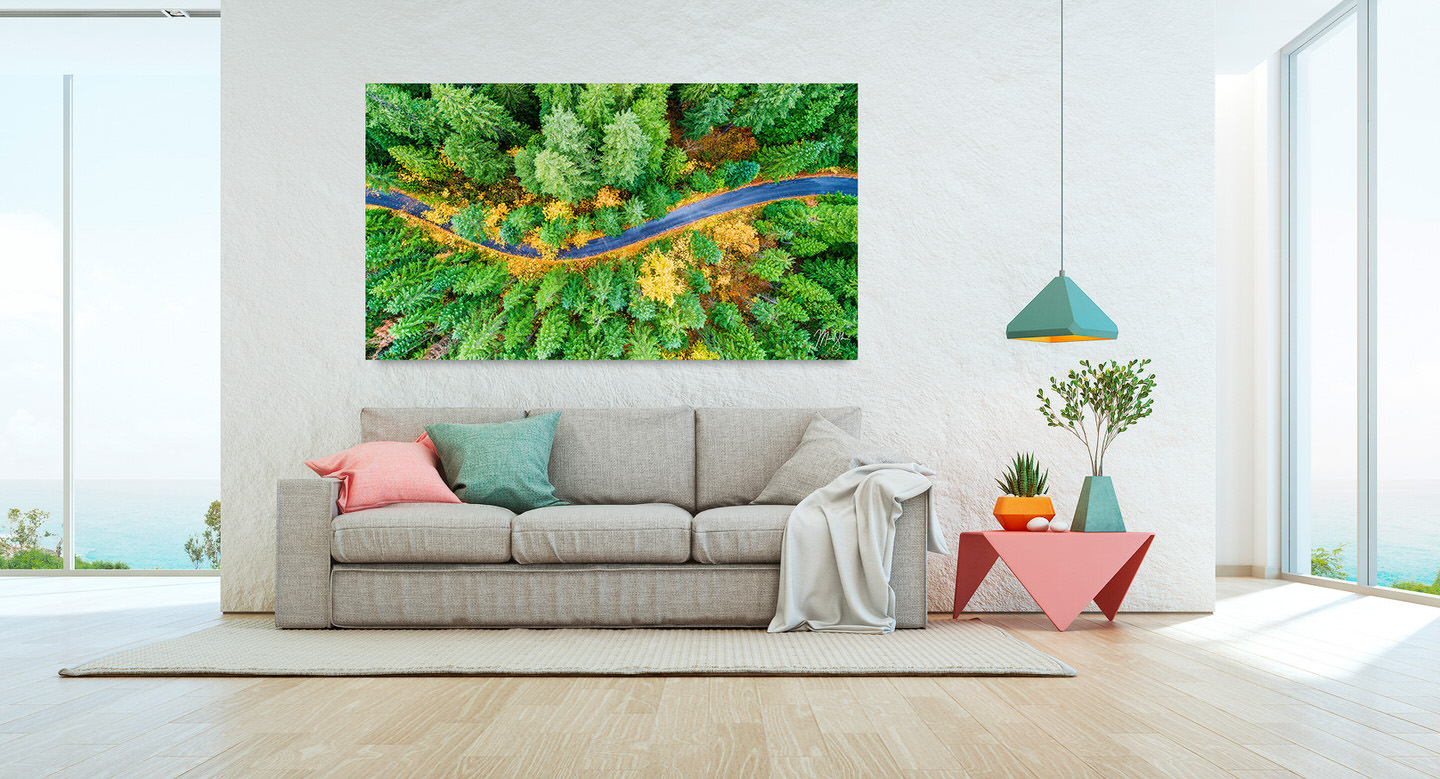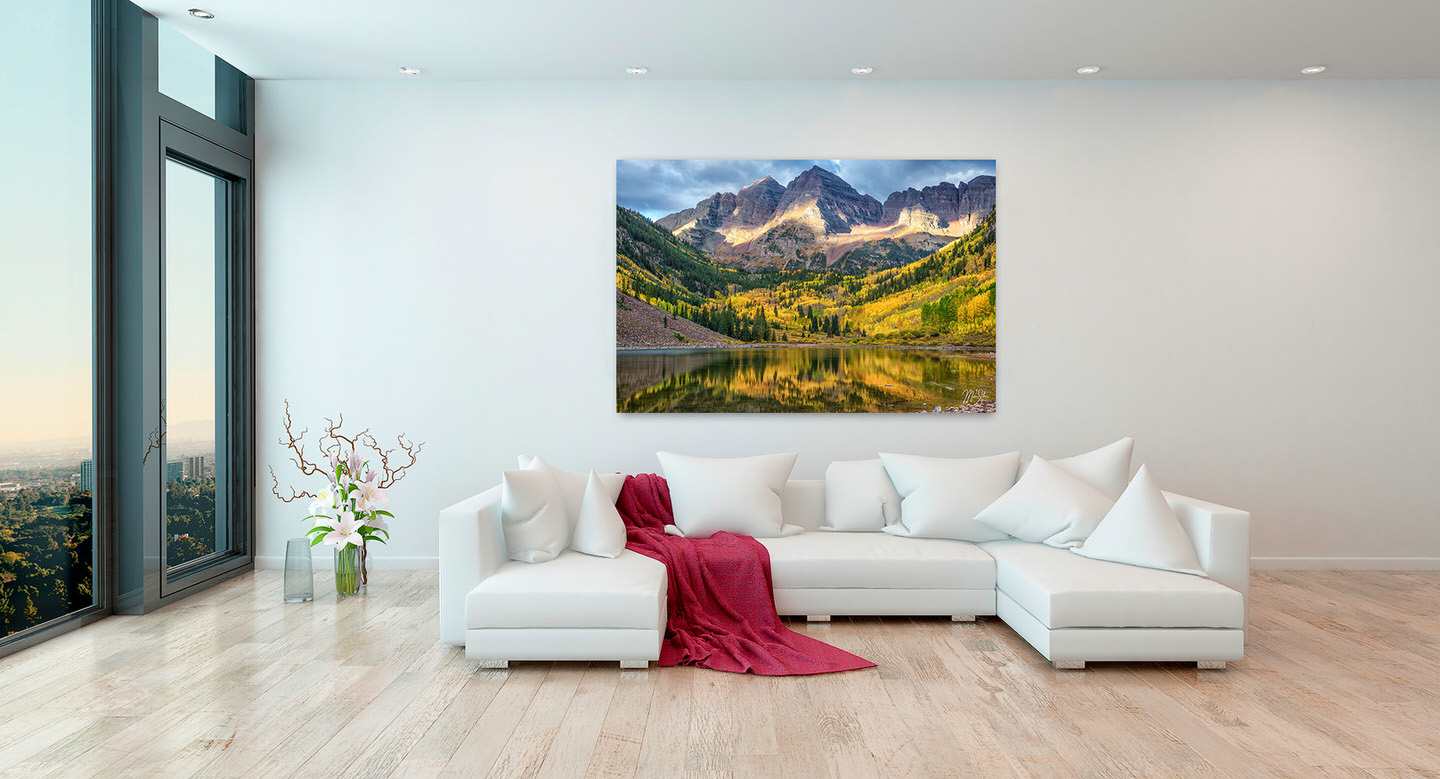 All about the options
Printing Styles & Options
With multiple options for printing styles and mediums, I've created a little guide that will help you pick the right medium for your fine art print investment!
How to order
The Printing & Ordering Process
Need help with the ordering process? Have questions about printing times? Wondering about shipping times? The below link should help you understand the printing and ordering process for fine art prints.
Your Choice
Choosing the Right Image
Do you need help choosing the right image for your interior design space? I've created a handy guide to help you choose the right style and size to fit your office or home.