Fine Art Prints
For many years, I traveled, shot photos and sold prints. During this time, I worked in marketing departments as a website designer and developer. I've had my hand in SEO, social media, branding, full marketing campaigns, video and of course, photography and website design and development. Over the past couple of years, my business has naturally evolved from strictly landscape, travel and nature photography into a mini-creative agency. However, I still sell fine art prints of my photography. In fact, it's still a large part of my business. I love hearing about how a small 8x12 inch print compliments a clients living room nicely. Alternatively, I also love seeing banks, dentist offices and other businesses deck their walls with my images to make their workspace bright and beautiful! And if you're one of those clients or businesses, I would love to work with you on adding to your decor! You can visit the prints page to learn more or start shopping for prints in my photo galleries.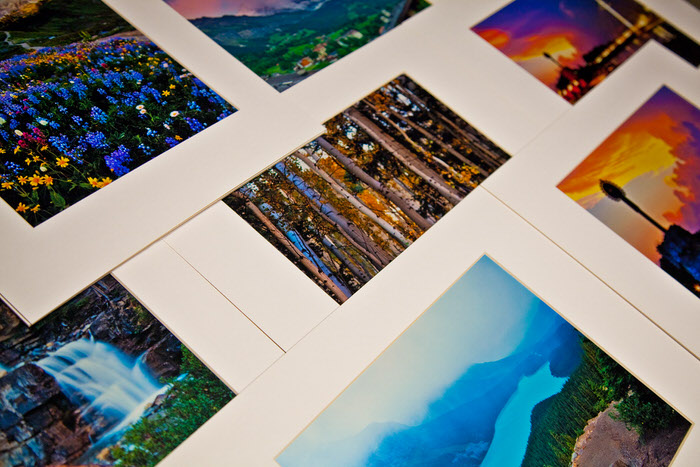 Licensing
Licensing of my photos for commercial projects of all shapes and sizes has become an important part of what I do. I have licensed my images to travel magazines and tourism brochures such as Visit Wichita and KANSAS! Magazine to enhance their creative look and feel with vibrant full page photography. All of the photos in my photo galleries are available for licensing. Just contact me for more information.
Assignment & Corporate Photography & Video
Whether you're a hotel wanting some timelapse footage of your property or you work for a major tourism agency looking for some stunning photography or aerial footage of a location, I can work with you to realize your vision. Photography and video has become so engrained in all aspects of marketing and branding that high quality imagery and footage is essential to building a brand or making a marketing plan successful. I have all the tools and experience to realize a dream project. From gorgeous time-lapse footage, to high quality drone video and photography to the stunning imagery I've become known for, I can bring your project a touch of the awe-inspiring. Just shoot me a line to discuss your project and we can get the ball rolling!
Website Design & Development
Before I ever starting shooting photography even remotely semi-professionally, I was a web designer and developer. I have over 20 years of experience in website design and development. I have watched the Internet industry grow from it's early days to where it is now while seeing design trends come and go and the rise of responsive design grow into an intregal part of the design and development of a website.
One thing that has helped set me apart from many other photographers is the ability to always have a strong website to house my work. I have spent years researching countless SEO ideas, design trends and development tricks to create a beautiful website that has envolved over the years. One thing I am particularly excited about is the use of Google Maps in my website designs. I have incorporated these into my websites for years now using the powerful Google Maps API. You can see this use of Google Maps in my interactive photo gallery map and in many of my travel websites, such as Kansas is Beautiful. I absolutely love working with tourism groups to create interactive ways to explore their locations by combining my creative services with Google Maps and their street views.
If you're in the industry of tourism or something similiar and want to discuss a project you'd like me to work on, please feel free to contact me to get the ball rolling!