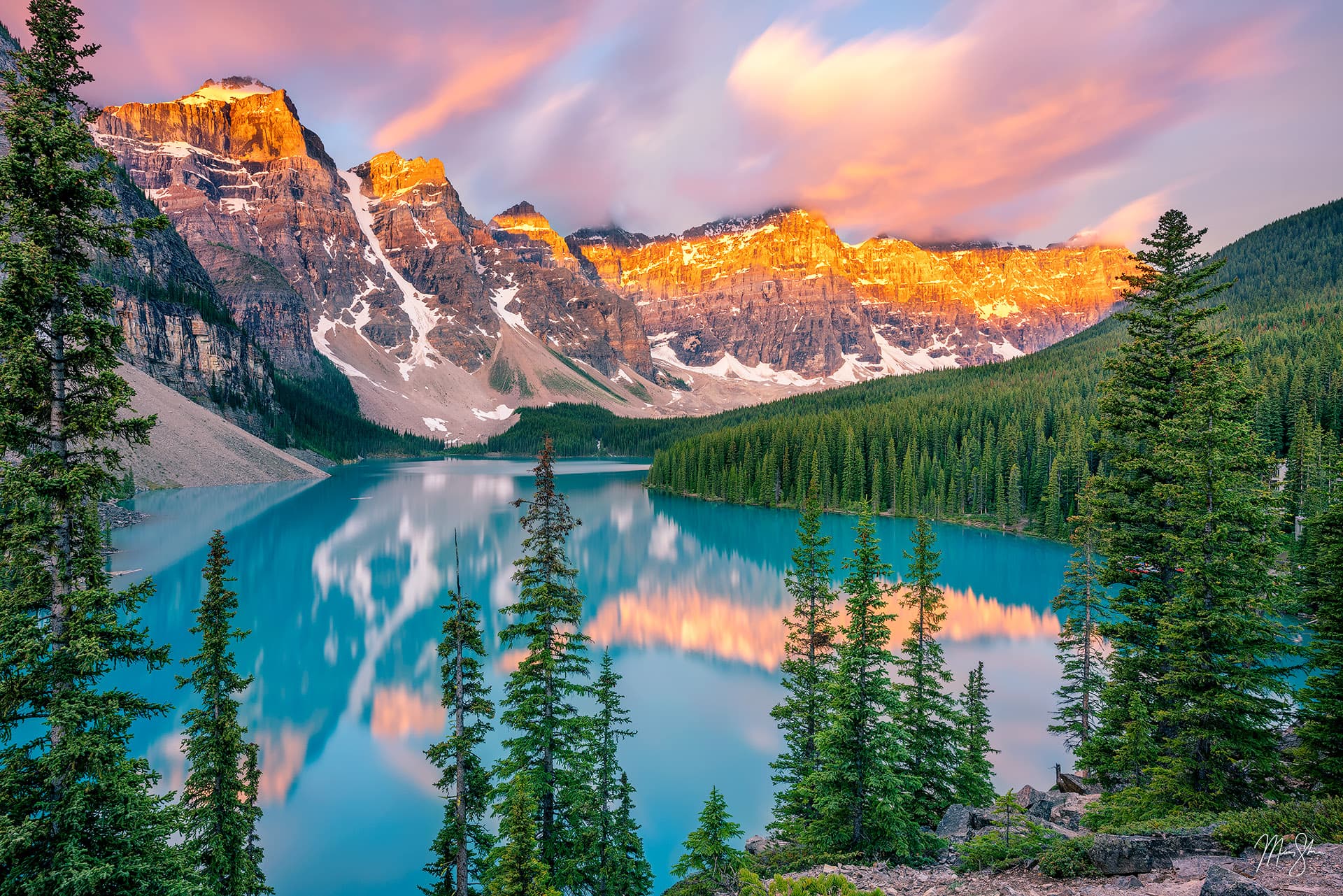 Mountain Photography - Limited Edition Fine Art Prints
This limited edition collection of fine art mountain landscape photography prints for sale showcases the very best of my mountain photography. Mountains have always been my favorite place to visit. Even as a child, I was always in awe of the Colorado Rockies as we took trips out to the Colorado mountains. My love for mountains grew even more when I branched out and visited the Swiss Alps when I first started seriously photographing nature. Since then, I've had the luxury of photographing some of the world's most beautiful mountain ranges and famous mountains. From the Canadian Rockies to the Sierra Nevada and back to my home away from home, Colorado, my love for the mountains has only grown stronger over the years. In this gallery, you will find photography from all of those locations above, including places like Moraine Lake in Banff or the Maroon Bells of Colorado. As a mountain photographer, these images represent my very best mountain photography!
Mountain Photography For Sale
The images in my mountain photography gallery are available for sale as limited edition fine art mountain prints in editions of 50, 100 and 200. These fine art limited edition mountain photography prints come in a variety of print mediums and styles, including the luxurious TrueLife acrylic format! Almost all of these fine art print mediums come ready to hang as-is, but hand-made Italian ROMA frames can be added to some print styles if desired for an extra touch of elegance!
From the slopes of Mount Rainier to the iconic Grand Tetons I hope you've enjoyed the mountain photographs for sale as fine art prints in my mountain photography gallery! As always, don't hesitate to contact me if you have any questions regarding my mountain photography gallery or the fine art prints I have for sale here!