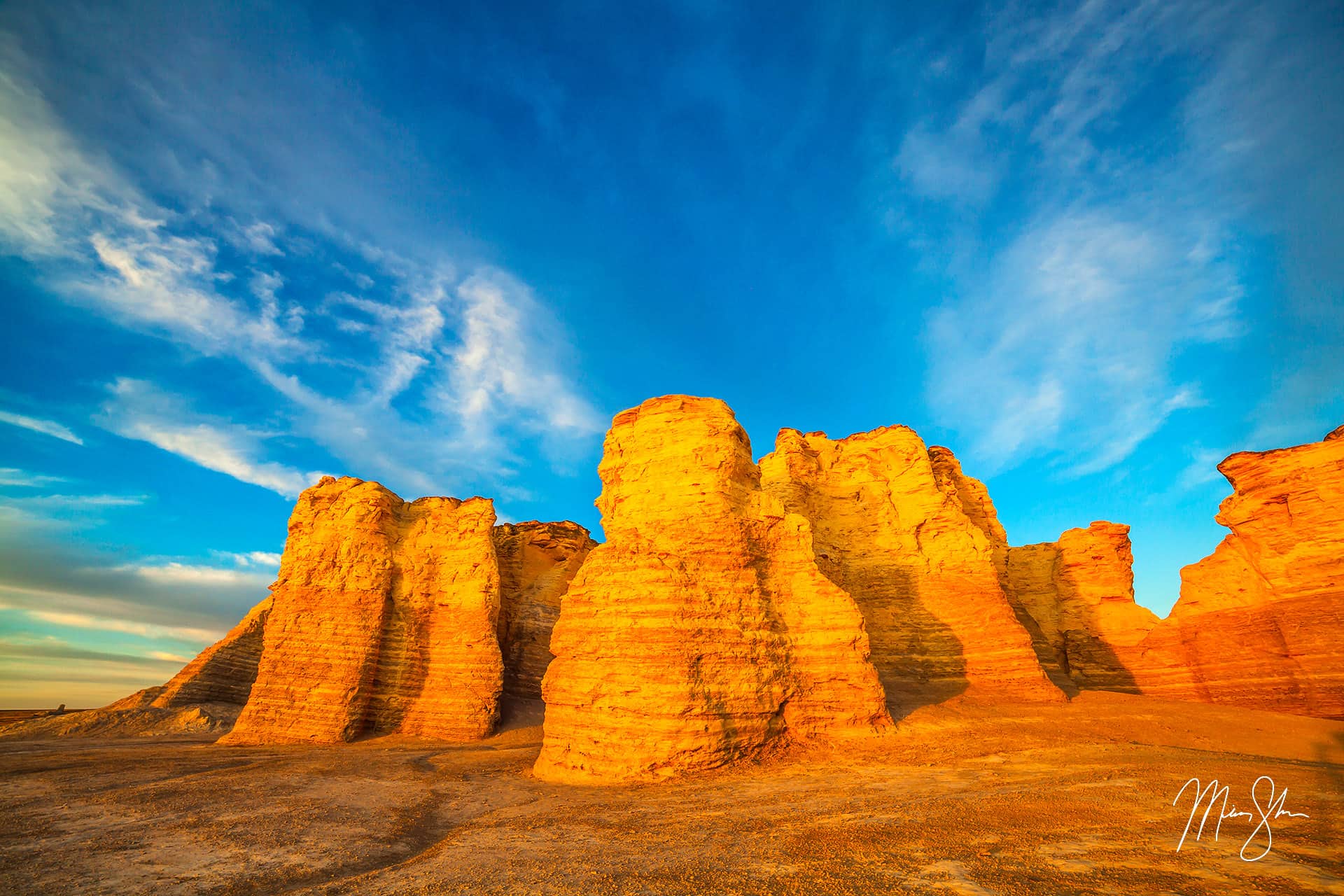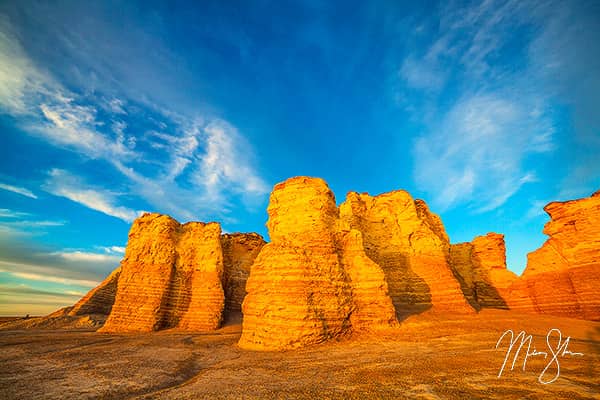 Beautiful Places
Kansas Landmarks & Points of Interest
Everywhere you look in Kansas there are amazing landmarks and points of interest. Whether they be man-made, like Keeper of the Plains and Cedar Point Mill or natural, such as Monument Rocks and Texaco Hill. Explore these and many more on this page of Kansas landmarks and points of interest!
Featured Kansas Landmarks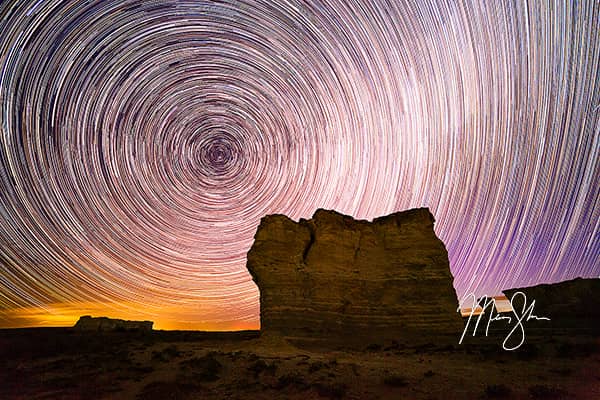 Monument Rocks
As a national natural landmark, Monument Rocks is a premier Kansas destination!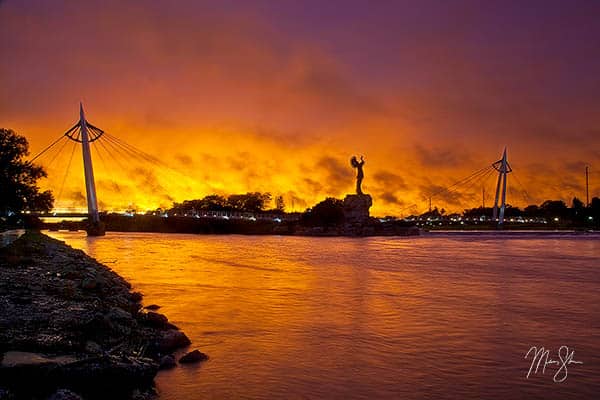 The Keeper of the Plains
Towering over the Arkansas River, the Keeper of the Plains is Wichita's famous icon!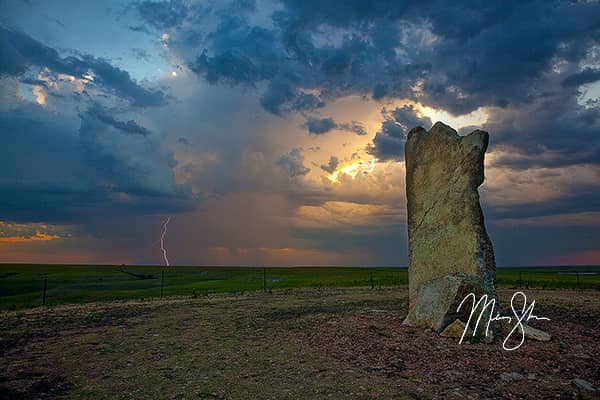 Teter Rock
Teter Rock stands tall looking out for miles over the Flint Hills.
Kansas List of Landmarks
Below is a full listing of all Kansas waterfalls. My list is growing closer and closer to 100 waterfalls found in Kansas. They range from large spillway falls such as Geary Falls and Cowley Falls to smaller, but no less beautiful natural falls such as Angel Falls and Swissvale Falls. You can also use the map above to browse these waterfalls by location rather than name.