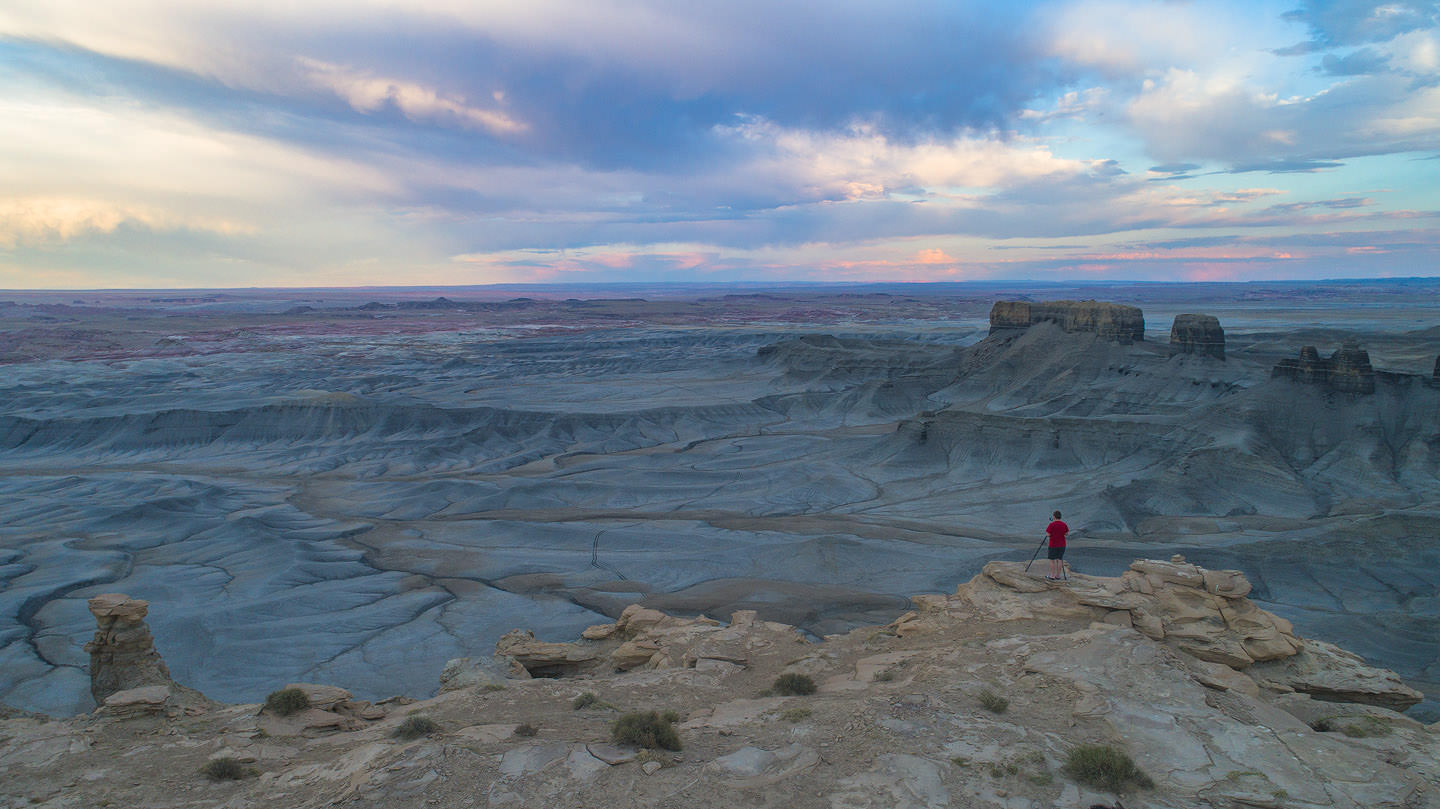 About the Artist
Welcome to my about page, where you can read my bio and learn a little bit more about me and what I do. This page tells the story of my love of nature and photography and how I got to this point in my photography career. Read on to learn more!
The best remedy for those who are afraid, lonely or unhappy is to go outside, somewhere where they can be quiet, alone with the heavens, nature and God. Because only then does one feel that all is as it should be and that God wishes to see people happy, amidst the simple beauty of nature. As long as this exists, and it certainly always will, I know that then there will always be comfort for every sorrow, whatever the circumstances may be. And I firmly believe that nature brings solace in all troubles. Anne Frank
My Bio
Hello and welcome to my website. My name is Mickey Shannon. I am a self-taught nature and landscape photographer specializing in open and large format, museum quality open and limited edition fine art nature photography prints. Born and raised in Kansas, most of my family roots come from the vast Great Plains of America. With roots in Kansas, Oklahoma, Texas, Colorado and South Dakota, I have explored this under-rated region of North America both before becoming a landscape photographer and after. My love of nature was cultivated on family trips to Colorado and visiting relatives in the rugged mesas of northwest Oklahoma and the rolling hills and badlands in South Dakota. All of these family trips usually involved some kind of hiking, exploring and just being in the great outdoors. From camping at the lake under the stars and fireflies to hiking to the alpine lakes of Colorado, I grew to love the natural world from a very early age.
By my college years, I started taking photography with disposable cameras. I would go on camping trips with my brother and dad to Rocky Mountain National Park yearly in my 20s. It was on one of those trips that my brother suggested I take up a DSLR and give nature photography a try. I bought my first DSLR in 2007, a Nikon D80 with a kit lens and started reading nature photography books from the well known nature photographers such as Galen Rowell. In 2009, I took my first international trip to the Swiss and French Alps and spent 10 days photographing everything I could in this alpine wonderland! That's when I realized I wanted to become a professional landscape photographer. I really took a liking to printing my work. In 2010, I showcased about 30 of my favorite prints from Switzerland in a show titled Alpine Magic. I printed my images on various paper types and spent hours matting and framing them in my basement. The love of printing my work has stuck with me ever since.
I began selling prints of my work in 2011. My business steadily grew as I traveled both near and far. Practicing my skills both at home in Kansas and in beautiful places such as Kauai, the Canadian Rockies and the Pacific Northwest. In 2018 I launched my first limited edition prints and have seen my business grow exponentially over the past five years, with collectors all around the world enjoying my limited edition fine art prints in their homes and offices.
I currently live in a suburb of Wichita with my wife, Valerie, and our three dogs: Holly, Simba and Herbie - each with their own distinct personality! I'm a huge soccer (football or futbol to my international friends) and follow London-based club Arsenal passionately! I have a double major in Computer Science and Biblical History.
Looking ahead, in 2022, I plan to release my first book, a very high quality coffee table style book about my travels in my home state of Kansas. While I love that my work has blessed me with the ability to travel to some amazing places, I also love to find the beauty at home. That's why I'm publishing this book - to show the beauty of life and nature here in the Great Plains of Kansas. Make sure to sign up for my newsletter to stay informed when pre-orders will begin!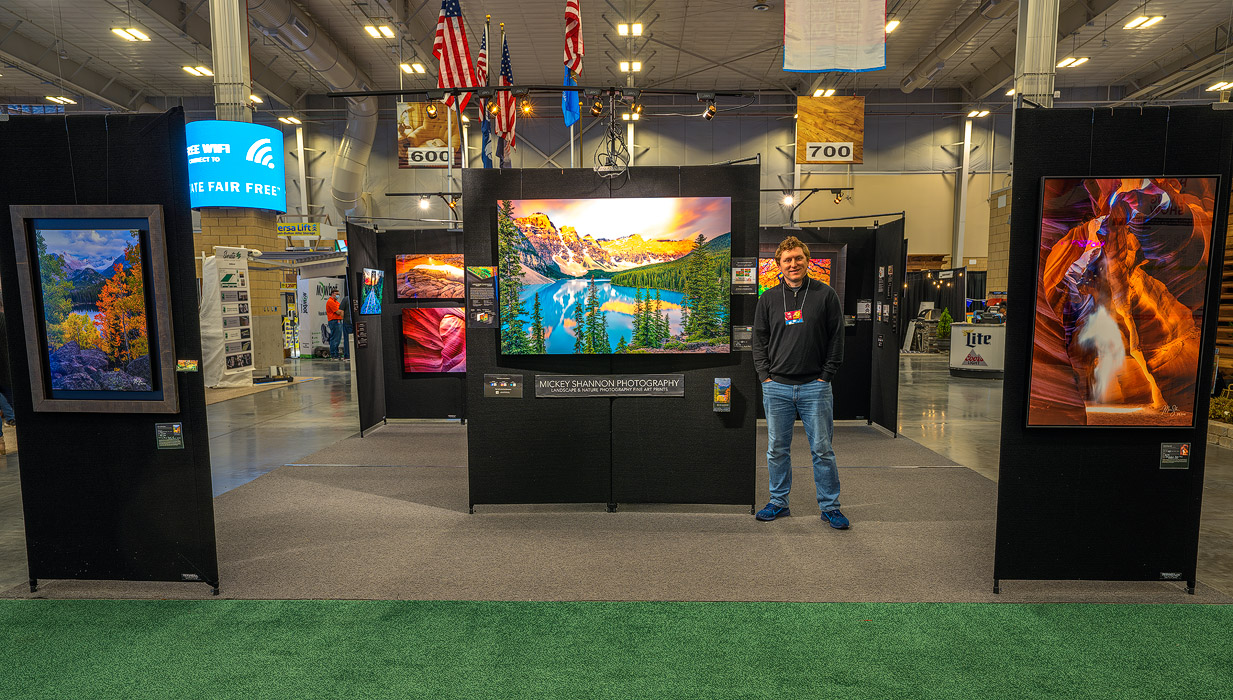 Frequently Asked Questions
Below are a few frequently asked questions that I get. If you don't see your question answered below, feel free to reach out using the contact form below.
Do you ever show your work anywhere?
Yes! While I have kept my photography in a few galleries over the years, I have transitioned into showing my fine art photography prints at art festivals around the country. Starting 2021, I will be participating in a number of top festivals. Feel free to visit the event schedule to keep up with the latest festivals I will be at!
Can I come shoot with you?
Unfortunately, no. One of my favorite aspects of nature photography is the solitude it brings me. Whether a longer road trip or a short sunrise trip closer to home, that alone time spent in nature doing something I love to do is what recharges me. It's also difficult for me to shoot when I'm trying to help someone else with their camera settings and answering questions.
Do you offer group or private workshops?
Following up the last question, I do not currently offer group or private workshops. While I do actually enjoy teaching people how I shoot nature photography, I'm currently just too limited on time. So my first passion, print-making, comes first. That said, I have considered offering a workshop or two in the future. You are welcome to reach out to me using the contact form below to request being put on a list for if/when that time comes, I would be happy to do that!
Do you do wedding, engagement or portrait photography?
While I get asked this question quite often, sorry to say, I do not. I have very little time as is, and want to spend it on nature and landscape photography. That said, if you're local to Kansas, feel free to message me if you want suggestions on quality photographers in the speciality that you need!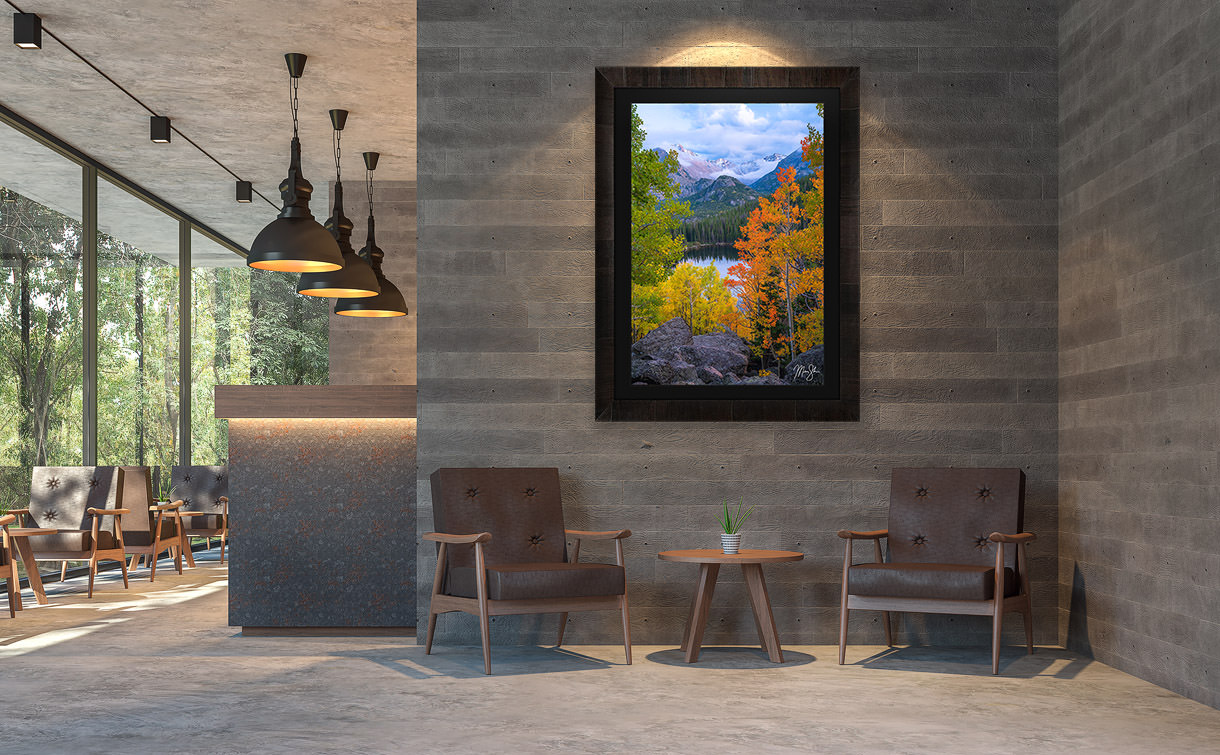 Fotos4Freedom and Non-Profit Art Discounts
Years ago, when I first started my photography business I wanted to be able to donate some of the profit to organizations that worked to fight human trafficking and modern day slavery. Supporting non-profits and charity organizations that fight human trafficking has always been a passion of mine. I still donate to various organizations in this realm. I've also found that many non-profits and charitiy organizations need artwork in their offices but can't afford much. If you are a non-profit or charity organization that works to fight human trafficking or works in conservation of our natural places, I offer substantial discounts on many of my prints to make these accessible for you. Feel free to reach out to talk further!