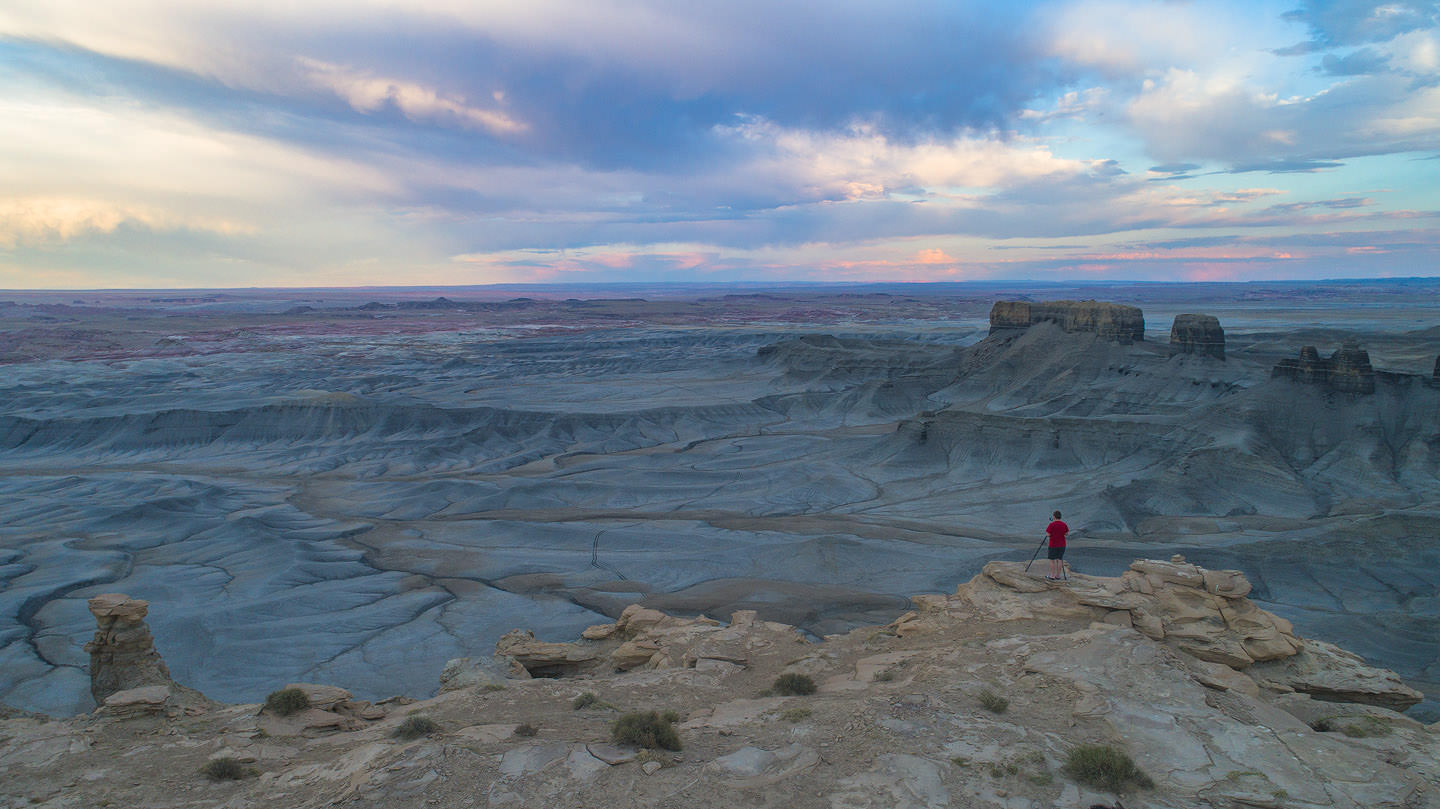 About the Artist
Welcome to my about page, where you can learn a little bit more about me and what I do. This page tells the story of my love of nature and photography and how I got to this point in my photography career. Read on to learn more!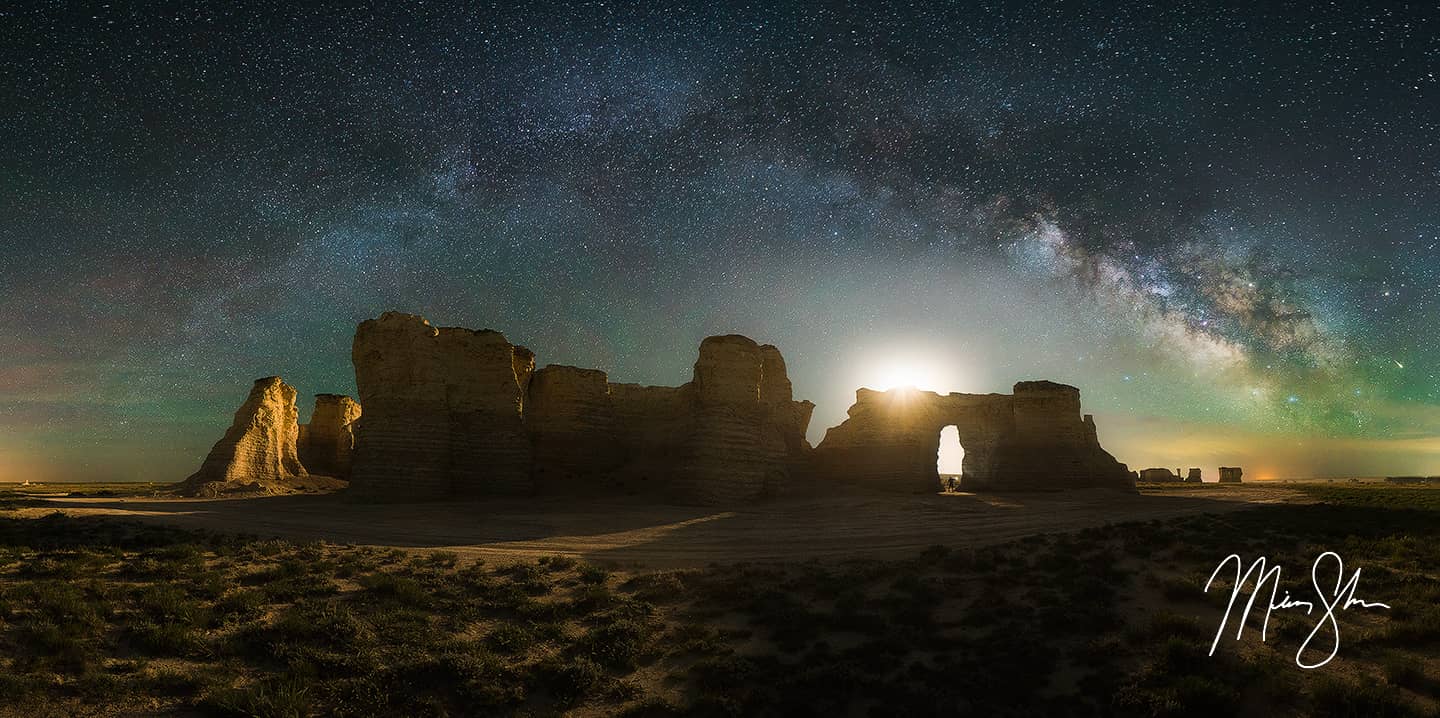 My Bio
Growing up, nature was always an important aspect of my life. From semi-anual trips to Colorado to exploring many places in Kansas, Texas and the rest of the great plains that my family has called home, I grew up with a natural sense of wonder at exploring new places and seeing the beauty in nature.
One such adventure happened when I was about seven years old. My grandparents took me out to Colorado to see my aunt and uncle. They owned a pizza restaurant in Breckenridge at the time. While we were visiting, I kept asking if we would go to Utah. Even as a seven year old, I had a desire to see new places and a sense of wonder at nature. The mountains were awe-inspiring to me even then. In my mind, if Colorado's mountains were this big, then going further west to Utah meant seeing even larger mountains!
That thought process of "going west" to see beauty hasn't really left me. I've traveled the western US and Canada extensively. While I developed my passion for photography on various trips out to Colorado, I've since visited every state west of the Mississippi (except North Dakota - I'll get there eventually..), along with a number of trips up to British Columbia and Alberta, Canada. I've also gone east a few times and even to Europe. My sense of awe and wonder at new places to visit and see Creation first hand has certainly fueled my desire to capture if with a camera. And yes, I did eventually make it to Utah. It may not have been full of mountains bigger than Colorado's majestic 14ers, but the desert has it's own sense of beauty that I've come to appreciate greatly!
The desire to go full steam ahead with nature photography as a career came in 2007. I had spent the better part of that decade taking trips to Colorado, climbing 14ers, hiking all over Rocky Mountain National Park and using disposable cameras and eventually a point and shoot camera to document my exploration. That summer, my brother and I were on a long hike up an unimproved trail somewhere west of Fern Lake in Rocky Mountain National Park when he suggested I pick up a more "professional" camera and give nature photography a real go. So I did. I picked up a Nikon D80 and a few books on learning nature photography. I took all of this in, practicing my craft at the local icon of Wichita, the Keeper of the Plains. In 2008 I took my new camera and knowledge up to Rocky Mountain National Park and came back with some decent pictures for my first go at it. But the "aha" moment was when I started trying to "stitch" my photos together to get really large pictures that could be printed big. I started taking my images down to a local print shop and having them printed on different papers and mediums. I was hooked! I would custom frame the prints in my basement on an old ping pong table.
In 2009, I took an amazing trip to Switzerland and France to photograph the Alps. This was the trip that really made me want to do this as a career. I shot everything I could. When I got home, I printed a lot of these photos for a local art show, which just reiterated my desire to go into print-making.
Over the years, I've traveled to so many wonderful places and tried my hand at a few other outlets with my photography (assignment work, etc.) but making beautiful fine art prints of my photography is what I truly love. I have spent more than a decade honing my craft both as a nature photographer and a fine art print maker. I've sought out the best equipment to create beautiful images and the best print mediums to showcase those photographs as fine art. Since 2016, my business has been an amazing blessing, having doubled every year but one. Hearing from collectors who have purchased my work and enjoy it hanging in their home, office or business is what makes everything worthwhile!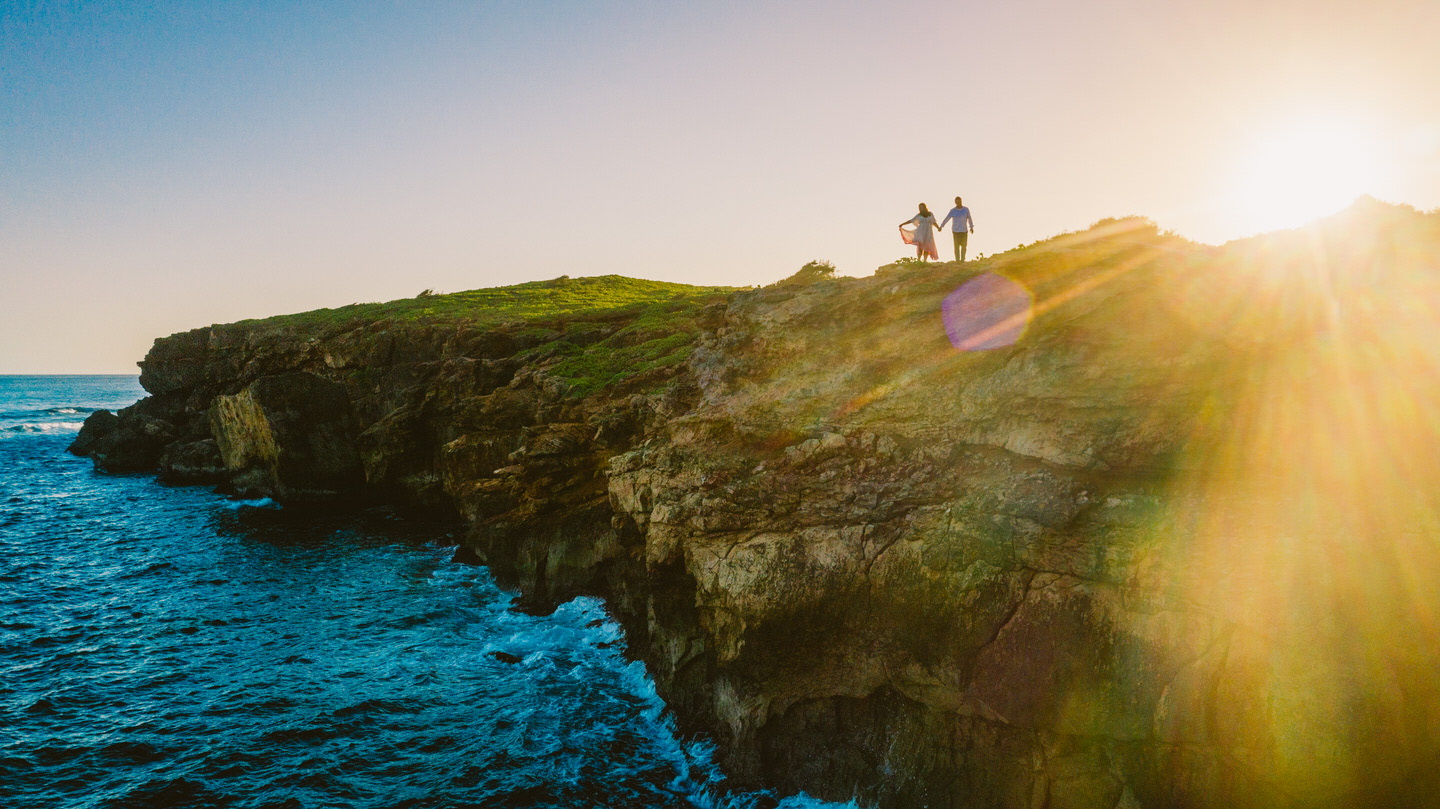 Fun Facts About Me
My limited edition fine art photography pieces are the epitome of luxury and elegance. Using only the finest quality printing mediums available such as Lumachrome HD, these limited edition prints create a focal point for your space. From beach scenes that create a tranquil vibe to powerful mountain or desert scenery that makes a bold statement, there is enough variety in my limited edition collectors to create whatever kind of atmosphere your space needs.
Married to a Photographer
My wife is a nationally award winning high school senior photographer! You can check her work out at valerieshannonphotography.com.
I'm a huge Arsenal fan
I grew up playing soccer and became a fan of Arsenal Football Club in London many years ago. It's a love/hate relationship sometimes!
My Faith
As a Christian, my faith as the cornerstone of who I am. I believe God gave us such a beautiful planet to live on full of amazing places to see, while also telling us to take care of it. As a landscape photographer, conserving the beauty in this world, whether it be protecting a fragile environment or endangered animals is an important step in that process.
Three dogs
My wife and I share our home with three fluffy dogs named Holly, Simba and Herbie. My wife and I are definitely dog people! I think my wife's dream life would be to have lots of space for dozens of dogs to love on!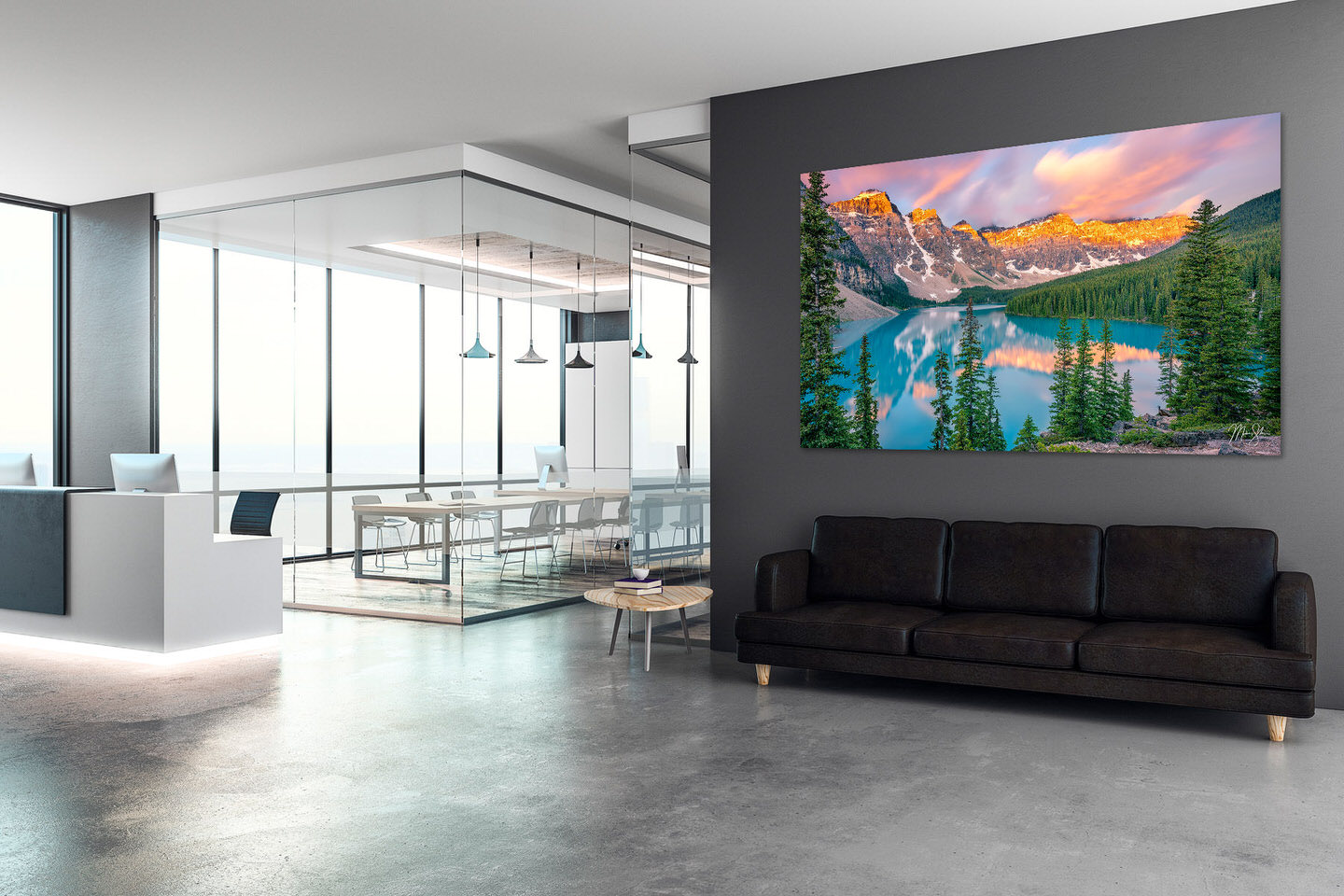 About My Fine Art
As you've probably gathered, the focus of my photography is on beautiful fine art nature photography prints. Specializing in luxurious limited edition fine art prints, I offer my work in a variety of mediums. These include loose FujiFlex prints, premium plaque mounts, metal prints and the stunning and luxurious Lumachrome TruLife acrylic prints. Lumachrome and premium plaque mounts can also be externally framed with Italian hand-made ROMA frames and Larson-Juhl frames respectively. I also offer a variety of open edition fine art as well.

Frequently Asked Questions
Below are a few frequently asked questions that I get. If you don't see your question answered below, feel free to reach out using the contact form below.
Do you ever show your work anywhere?
Yes! While I have kept my photography in a few galleries over the years, I have transitioned into showing my fine art photography prints at art festivals around the country. Starting 2021, I will be participating in a number of top festivals. Feel free to visit the event schedule to keep up with the latest festivals I will be at!
Can I come shoot with you?
Unfortunately, no. One of my favorite aspects of nature photography is the solitude it brings me. Whether a longer road trip or a short sunrise trip closer to home, that alone time spent in nature doing something I love to do is what recharges me. It's also difficult for me to shoot when I'm trying to help someone else with their camera settings and answering questions.
Do you offer group or private workshops?
Following up the last question, I do not currently offer group or private workshops. While I do actually enjoy teaching people how I shoot nature photography, I'm currently just too limited on time. So my first passion, print-making, comes first. That said, I have considered offering a workshop or two in the future. You are welcome to reach out to me using the contact form below to request being put on a list for if/when that time comes, I would be happy to do that!
Do you do wedding, engagement or portrait photography?
While I get asked this question quite often, sorry to say, I do not. I have very little time as is, and want to spend it on nature and landscape photography. That said, if you're local to Kansas, feel free to message me if you want suggestions on quality photographers in the speciality that you need!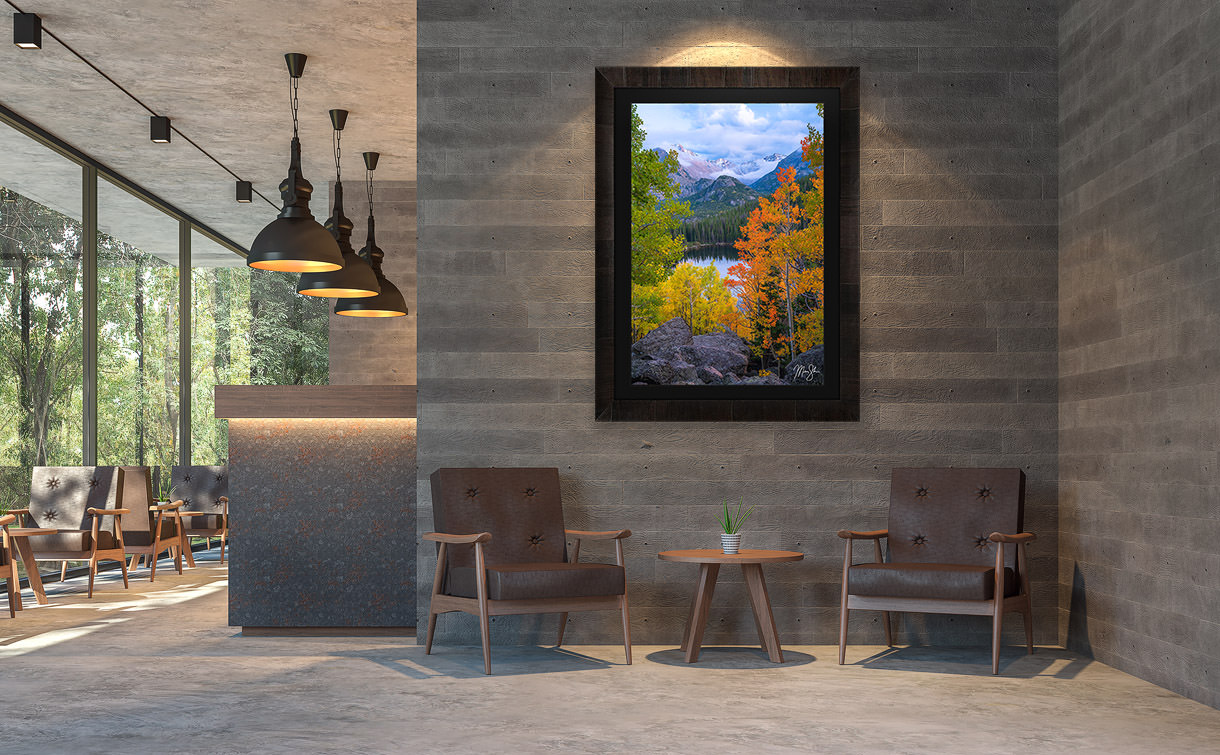 Fotos4Freedom and Non-Profit Art Discounts
Years ago, when I first started my photography business I wanted to be able to donate some of the profit to organizations that worked to fight human trafficking and modern day slavery. Supporting non-profits and charity organizations that fight human trafficking has always been a passion of mine. I still donate to various organizations in this realm. I've also found that many non-profits and charitiy organizations need artwork in their offices but can't afford much. If you are a non-profit or charity organization that works to fight human trafficking or works in conservation of our natural places, I offer substantial discounts on many of my prints to make these accessible for you. Feel free to reach out to talk further!