Biography
Mickey Shannon is a photographer, videographer, photo educator and marketing guru based on the prairies of Kansas. His passion for landscape photography developed out of a love for nature and travel during many trips to the Colorado Rockies at a younger age.
From a fiery red sunset over the Flint Hills of Kansas to deep turquoise waters in the lakes of Switzerland, color is an important aspect of his images. In the majority of his photographs, he attempts to see how nature's vibrance fits into the color wheel to create aesthetically pleasing images. He thrives for images that have a sense of the majestic and bold. Whether that be the vivid colors of nature's sunrise over the ocean, the busy life of a cityscape or the Milky Way rising above the mountains. Some of the best light available to a photographer can be found after dark. The sense of awe at the Milky Way or a beautiful star-trail scene are primary focus points in his time-lapse and night-time work.
Mickey's photography has been collected by print customers throughout the world. His work has also been published worldwide a number of magazines, guides and other publications including KLM's Holland Herald, KANSAS! Magazine, Visit Wichita Official Visitor's Guide, Kansas Visitor's Guide and more. His images have also been licensed by a wide variety of clients. In addition, his images have won a number of awards in recent times. He was a finalist in the Smithsonian Channel's Aerial America photo contest in 2011 and more recently, he won the KLM airline's monthly contest in June 2016 for the theme "Night". His image "Prairie Trail Milky Way" appeared in airline KLM's in-flight magazine Holland Herald Magazine as a result. He was also shortlisted in the prestigious USA Landscape Photographer of the Year award in the autumn of 2016.
Not only is Mickey a landscape photographer, but he also provides services to businesses and individuals that need help with photography, social media, websites, videography and film-making, including time-lapses and aerial footage from drones. He enjoys helping to create marketing campaigns revolving around gorgeous imagery and video.
Need more? Feel free to send him a message, sign-up for the newsletter, or follow him on social media outlets in the footer of this page. If you want to read more about Mickey and his work, there is a questions and answers section below that details a lot of the frequently asked questions that come in via E-mail!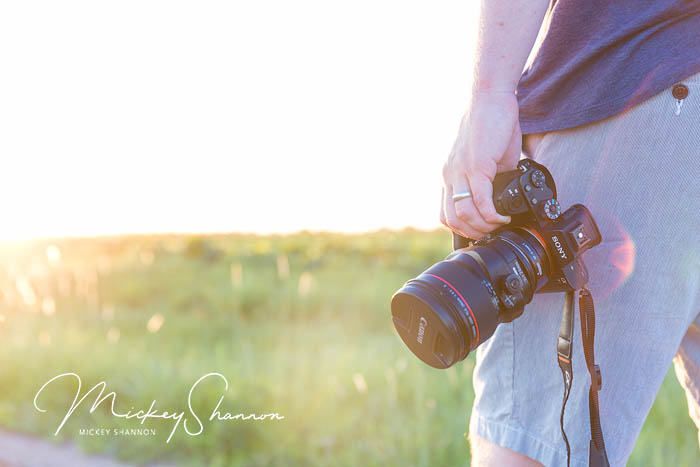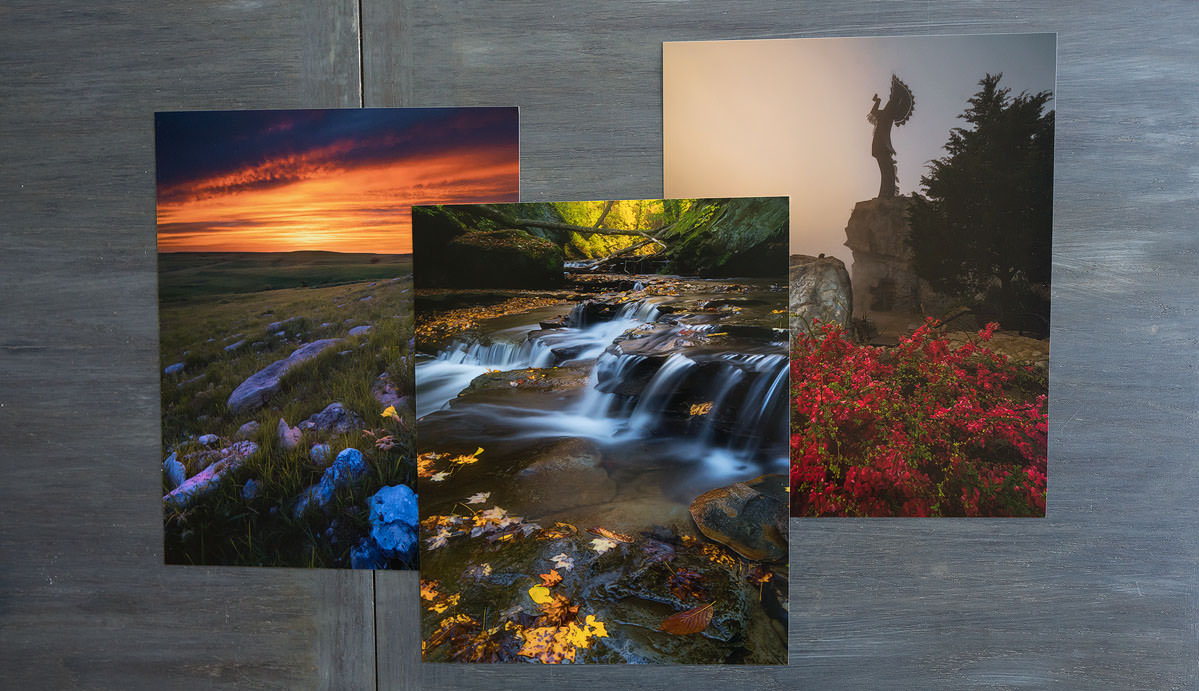 Products & Services
Are you looking for high quality prints for your home or office? How about some fantastic drone footage or timelapse video for a social media project your business is working on? Or maybe you're in the travel industry and need a website to show off a stunning location in your part of the world. Well you've come to the right place. Click the little blue button to read more about my products and services!
My Gear
Over the course of my photography career, I've been lucky enough to shoot with three major brands of cameras. I started out in 2008 with a Nikon D80. After an unfortunately fight with a small creek in Colorado back in 2010, the D80 was put to rest and I upgraded to a Canon 5D Mark II. The 5DM2 served me very well until I made the jump over to a Sony a7R II in early 2016. Since then, I've been shooting almost exclusively with the Sony a7R II, taking advantage of it's large format and high dynamic range. While I'm a firm believer that a great photograph is made by a great photographer far more than the camera itself, it never hurts to have great tools at your expense to create your art.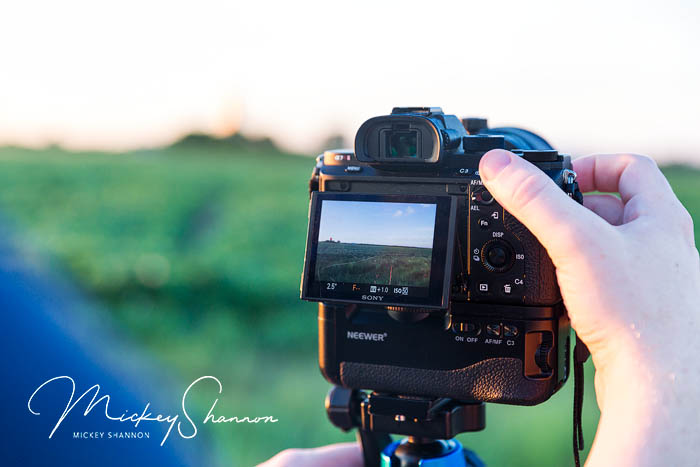 While I may use a Sony a7R II camera system, I still use my Canon lenses to shoot with. I own a MetaBones IV adapter to connect my Canon lenses to my Sony a7R II. I mainly shoot wide angle scenes, so the lens I shoot most with is a Canon TS-E 24mm f/3.5L II Tilt-Shift Lens. When shooting even wider, especially for night scenes that encompass a lot of the Milky Way or a large star trail scenes, I sometimes work with my Rokinon 14mm f/2.8 IF ED UMC Lens. If I need to get closer in on a subject or scene, I will also borrow a few of my wife's lenses, such as the Canon EF 135mm f/2L USM. All in all, this camera system has greatly benefited my work. It allows me to capture a wider dynamic range of light and sharper images with a light backpack of camera equipment.
In early 2017, I jumped into the drone scene to start taking aerial photos and video. The DJI Phantom 4 Pro seemed to be a great drone to start with, and so I shoot with it exclusively when I'm out shooting and filming aerial shots and video. It allows me to get high quality 4K video and large images of awesome subject from unique angles that weren't possible with just my camera before.
I also jumped into timelapse film work in early 2017. I dove head first into this new venture by picking up a Dynamic Perception Sapphire Pro + Stage One PLUS Slider System with NMX Controller to camera stunning timelapse videos of the Milky Way, sunrises, sunsets, waterfalls and more. Read more about this work on the video page. I also use a Timelapse +VIEW in some situations where I need to capture large changes in light during a timelapse video.
You will almost never find me without my camera attached to a tripod when shooting. I use a few different tripods currently. For light-weight, compact travel, I use a MeFOTO GlobeTrotter Blue Tripod. It's light-weight and small enough to fit into a carry-on bag when flying, yet sturdy enough to shoot night scenes in most situations! When I need something a little more rugged, I go back to my trusty Induro Carbon Fiber Tripod with a Slik Pan/Tilt head that I've been using since 2009. In addition to my tripods I also use a few intervalometers, both wired and wireless.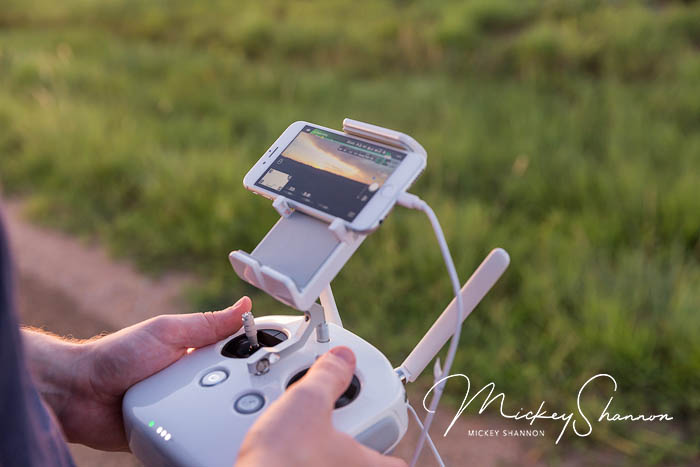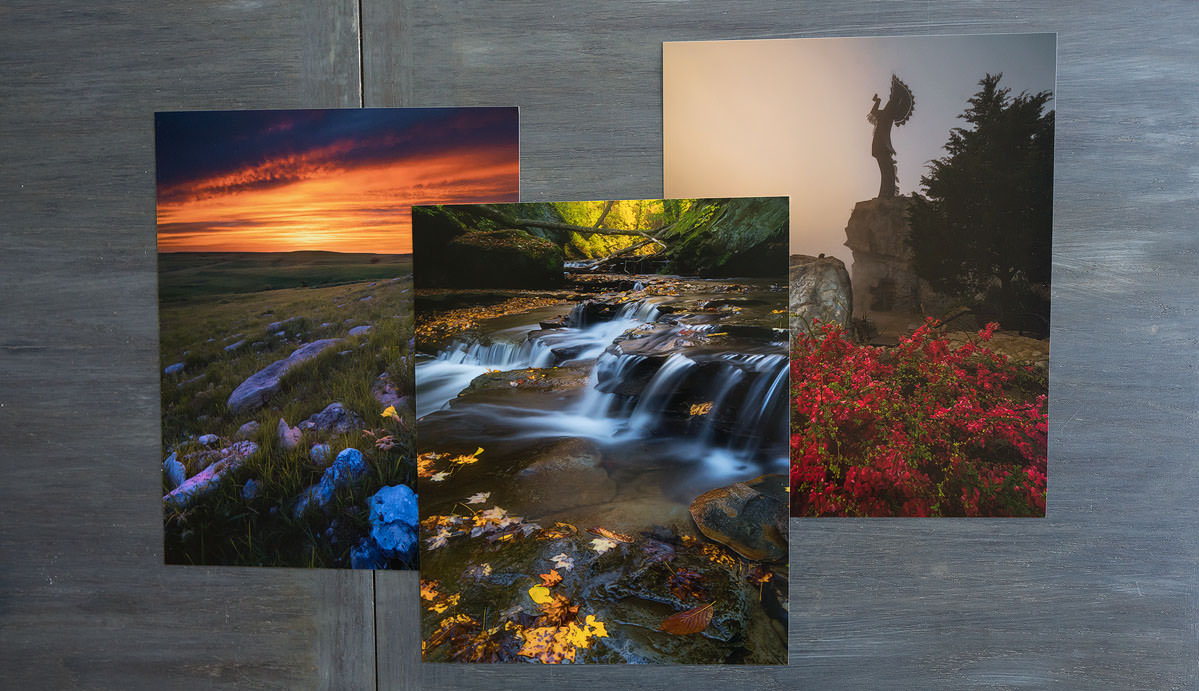 Awards & Accomplishments
Over the years I have been blessed to be awarded some pretty prestigeous awards and win some important photography competitions. Below are a few of the more important awards and honors:
B+H Photo & Video Photo Editing Contest Runner Up (Nov. 2017)
2017 Kansas' Finest Award
2017 Scott City Photo Contest Winner (May 2017)
2016 USA Landscape Photographer of the Year Shortlist
Holland Herald Night Photo Competition Winner (June 2016)
Publications & Licensing
My work has been licensed and published both nationally and internationally. I have had images published in magazines, newspapers, travel guides, visitor guides, billboard ads, television commercials, websites and just about every other kind of marketing advertisement possible.
Here are a selection of magazines, newspapers and online articles that either feature me, my photography or interviews with me. Below are some images of my work being featured in magazines,
KANSAS! Magazine
Wichita Magazine
Travel KS
Wichita Times
Wichita Eagle
Kansas Proud
Visit Wichita
Holland Herald
Here is a gallery of select images from publications that my work is featured in:
Questions & Answers
1.
Q. How did you get into photography?
A. There are a number of factors. First off, my love for photography really began as a love for travel. As a child, I was blessed to visit the Colorado Rockies quite often, in addition to a few other family trips to Yellowstone and other places. I distinctly remember a trip as a young child to the mountains with my grandparents to visit my aunt and uncle, and driving through the foot hills of the Rockies outside of Denver and thinking how massive they were. We moved to Texas around that time and I didn't make it back to Colorado for 6-7 years, but the lure of the mountains has been there ever since!
In college, I started visiting Rocky Mountain National Park with my dad and brother, and one of my favorite things to do was document the trips with little disposable cameras. Years later, in 2007, I distinctly remember being on a hike with my brother in the backcountry of Rocky Mountain National Park, somewhere between Fern Lake and Spruce Lake. He was in some college photography classes at Friends University at the time. He suggested I get a DSLR and try my hand at it. A few months later, I owned a Nikon D80 and was hooked!
Ever since then, I've been honing my skills, and finding out where my niches are, leading to travels around North America and Europe.
2.
Q. How do you pick the places you travel and shoot at?
A. Anyone who knows me well, knows that I pour over Google Maps and research the places I'm going to visit in great detail before going. Sometimes my shooting time can be limited, and so I'm usually looking up where I want to be at sunrise or sunset, whether there's a chance for a great nightscape scene, or any cool waterfalls and hikes to check out that would lend to a great photograph. In recent years, I've been blessed to be able to go on many road trips. I've done multiple 3-5k road trips across the American and Canadian West since 2012, and loved every minute of it. These were some pretty intense road trips. Many of these were on limited vacation time, and so I needed to make the most of my time. Seeing as I love shooting the vivid colors of sunrise and sunset, knowing where I want to be at these times before hand is crucial to my shooting! And then there are other times, where I'll stay in one location for a few days, such as times in Aspen, Ridgway and other spots in Colorado to shoot fall colors. For example, during a good early winter storm at the height of fall colors a few years ago in Aspen, I spent an entire day driving a 25 mile scenic drive to shoot everything I can find, getting out to enjoy area's off the road as much as possible. So while my range of area that I will shoot in a given time can vary greatly, one thing is always constant: I try to at least have a rough plan and research my locations beforehand. That's not to say that the plan doesn't go out the window sometimes. I may have a specific angle of a beautiful beach picked out, shooting to the south, only to find that the best light at sunset is lighting up in the north. This requires me to think on my feet!
3.
Q. Is there any software or tools you use to aid your photography?
A. I obviously use Lightroom and Photoshop for post processing.
In addition to the standard tools like that, I also have a few iPhone apps that are a must for what I do! The Photographers Ephemeris coupled with SkyFire is a great tool for any landscape photographer! SkyFire helps me plot whether a great sunrise or sunset may happen.
Another great tool I use for my nightscape images is SkyMap.
4.
Q. How do you feel about the post-processing of images?
A. I think it is all up to the photographer. Photography is art. As long as you're being truthful about what you're representing in your image, I see no problems with both sides of the spectrum. Some people take a photo in camera, and leave it completely alone. That's great! Some people use HDR to do some crazy post-processing to their images. That's great too!
My own personal opinion is to try and make an image I publish to be what I saw with my own eyes. This doesn't mean it looks identical to the next person who visits that location, but I try to make an image look how I remember it. I see things in vivid color. I love color. You'll almost never see a black and white image in my portfolio. It's just not my thing. And that's fine. But I love color.
5.
Q. Do you shoot weddings, couples and other portrait photography?
I've been asked on a number of occassions in the past as to whether I shoot weddings, portraits and people photography. My typical answer was no. My passion is travel, landscape and nature photography. However, my wife now runs a wedding, portrait and lifestyle photography business, and depending on the package someone choses, I do second-shoot weddings with her. So in reality, I do now shoot weddings on occassion. My wife, Valerie Shannon, is an extremely talented senior, portrait and wedding photographer, so if you are looking for those services, please visit her website to inquire more.
6.
Q. Can I go shooting and traveling with you? Or can we meet up for lunch or coffee so I can pick your brain?
Well, first off, I don't drink coffee. Only tea. :) However, because of the choice of careers for both my wife and I, we don't usually have a lot of down time. While I would love to help out each and every person who contacts me personally, I know that I don't have time for that. If I have to choose between going to lunch with an inspiring photographer or my wife, I'm going to choose my wife every time.
One of the reasons I enjoy my photography so much is the aspect of solitude. Many times when I shoot photos, I go at sunrise or sunset in solitude. Because of my personality and the fact that I'm frequently interacting with others, this solitude re-energizes me. Solitude is a space where I can sink bank into reality. Life is full of pressures and false narratives about what makes a person significant and valuable. In solitude I learn to let those voices subside and tune back into God's still quiet voice.