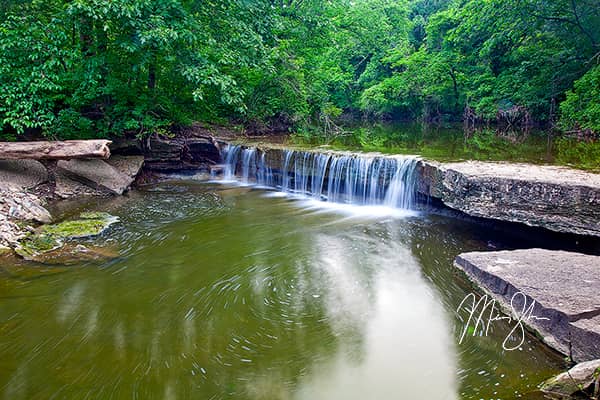 Kansas Waterfalls
Kansas Waterfalls
The term waterfall has never been synonomous with Kansas in the past. And yet, if you search the state, you'll find some fairly beautiful waterfalls! In fact, the entire Kansas is Beautiful website began as a simple page I was designing to keep track of all the waterfalls I had visited. My hope is that this page and the waterfall listings on the map above will help you, much like it's helped me, to keep track of the many waterfalls this beautiful state has to offer!
If you know of any Kansas waterfalls not on this map, I'd love to hear about them! Just send me a message on my contact page!
Featured Waterfalls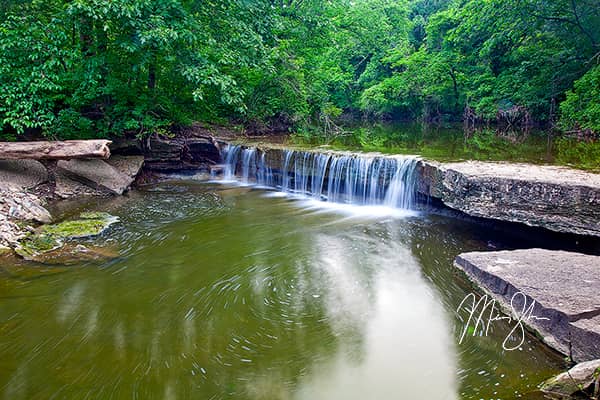 Top 10 Kansas Waterfalls
Looking for the ultimate Kansas waterfall guide? I've written a short article on what I think are the top 10 waterfalls in Kansas!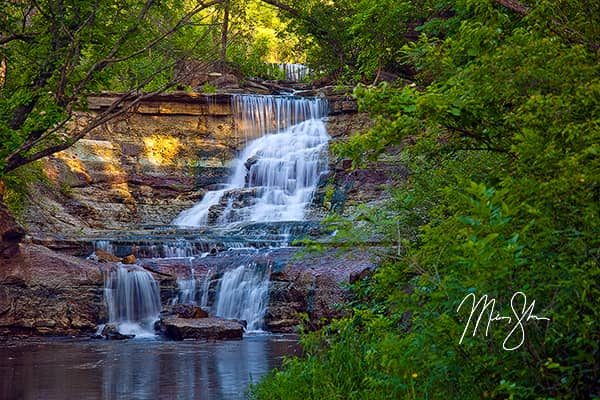 Prather Creek Falls
This three tiered waterfall in the heart of the Flint Hills is a real beauty!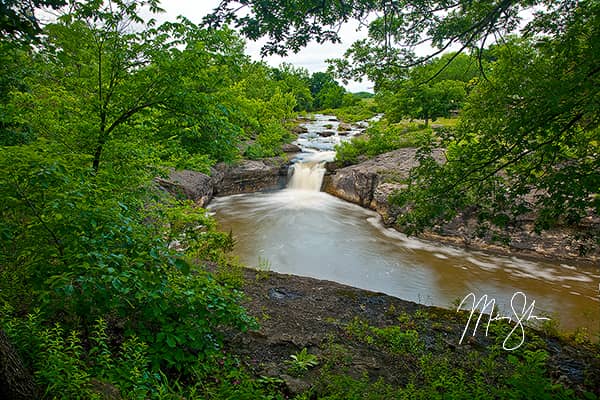 Butcher Falls
The Sedan area offers quite a few beautiful waterfalls in the area, Butcher Falls being the most prominent of the bunch.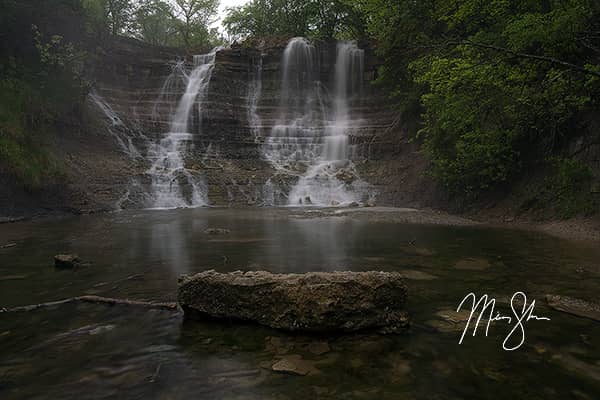 Geary Falls
Geary Falls may just be the tallest waterfall in all of Kansas. It's certainly one of the most impressive!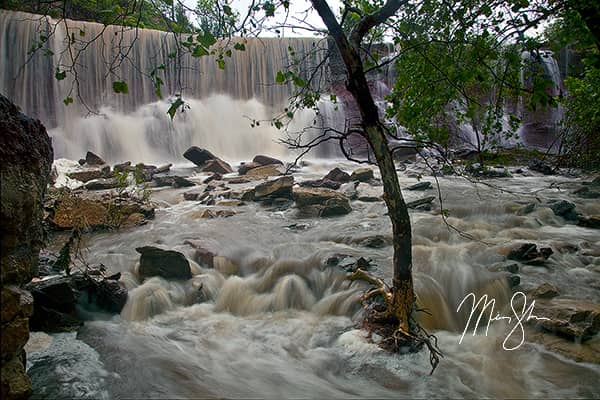 Cowley Falls
This popular waterfall is located near Arkansas City and is one of Kansas' largest!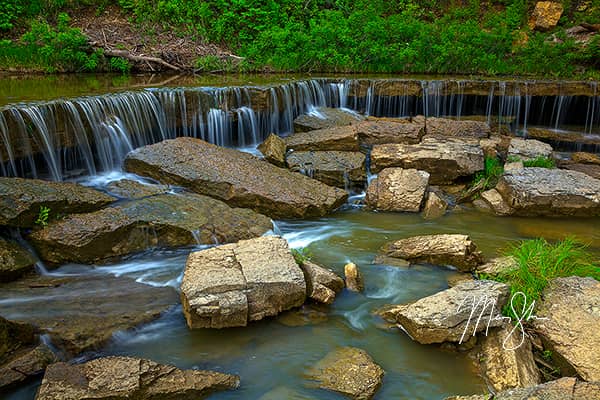 Pillsbury Crossing
One of the most famous waterfalls in Kansas, Pillsbury Crossing is a favorite waterhole near Manhattan.
Kansas Waterfall Listings
Below is a full listing of all Kansas waterfalls. My list is growing closer and closer to 100 waterfalls found in Kansas. They range from large spillway falls such as Geary Falls and Cowley Falls to smaller, but no less beautiful natural falls such as Angel Falls and Swissvale Falls. You can also use the map above to browse these waterfalls by location rather than name.