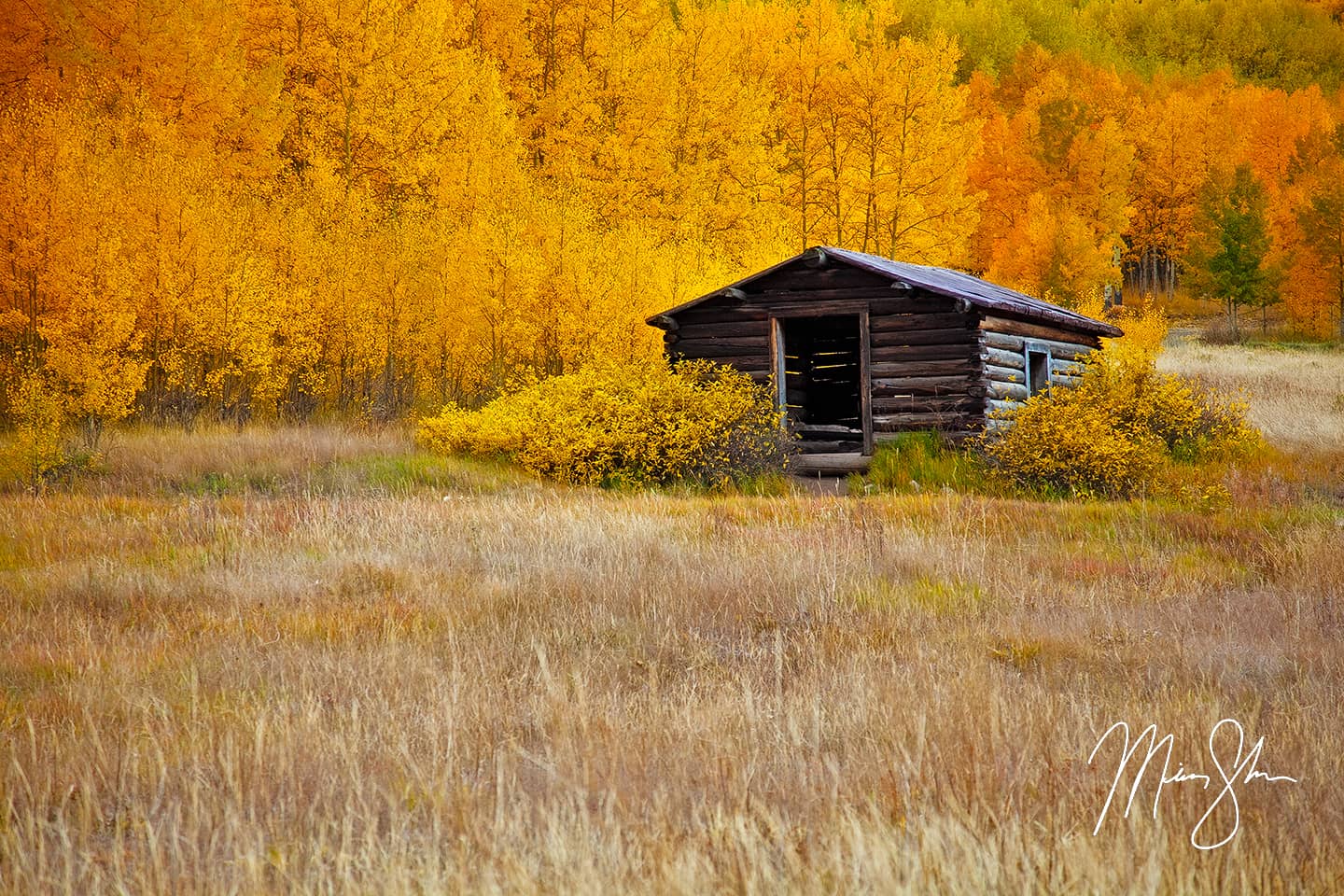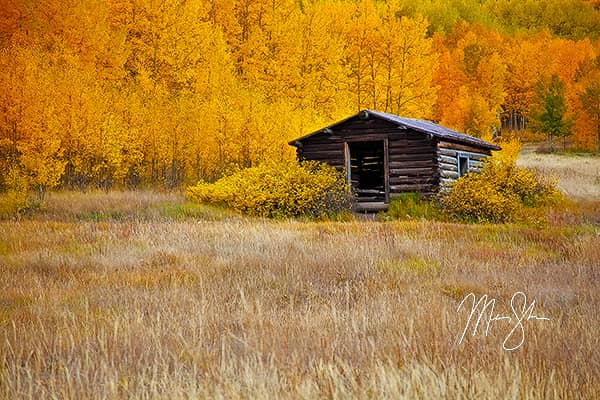 ---
Open Edition Print Styles
I offer a number of print styles for my open edition fine art nature photography prints. Below are the different styles you can choose from as you consider your art purchase. All formats with the exception of Fuji Crystal Archive come ready to hang as is without any need for framing. Feel free to contact me with any questions you may have regarding these print styles.
Acrylic Prints Metal Prints Plaq Mount Wood Prints Loose Prints
Contact Mickey About Ashcroft Autumn Cabin
Have a question about Ashcroft Autumn Cabin or my fine art prints? Feel free to contact me using my contact page form to learn more. I will get back to you as quickly as possible! Thanks for your interest in Ashcroft Autumn Cabin and my art!