Limited Edition Fine Art Print Styles
All of the limited edition fine art print styles I offer were selected knowing that each and every one of them are museum quality. The different print mediums I offer can be found below, ranging from loose Fuji Crystal Archive Pearl paper all the way up to the truly elegant and luxurious Lumachrome TruLife acrylic prints! A number of mediums can also be framed, including the elegant Italian hand-made ROMA framing line that goes hand-in-hand with my Lumachrome fine art prints. I offer prints in sizes ranging from 24x16" up to 72x48". Most limited edition prints can also be printed even larger, at sizes over 100" if desired! If you still have questions after reading about the print mediums below, please contact me. I would love to help answer any questions you might have!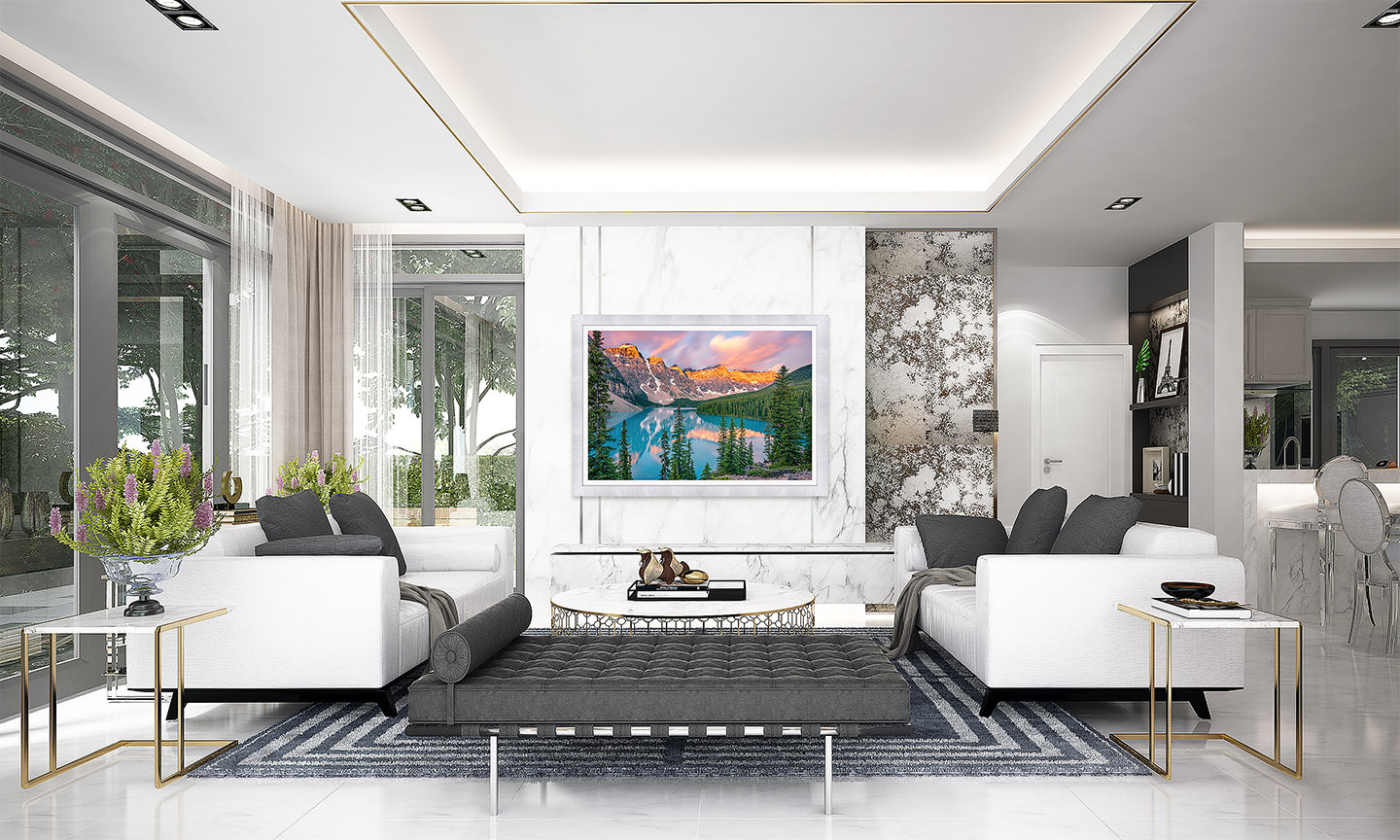 Lumachrome TruLife Acrylic Prints
If you're looking for luxury and quality, then a Lumachrome HD acrylic piece of fine art is the de facto standard! Lumachrome pieces of art come ready to hang, but can also be purchased with a ROMA Tabacchino Dark Ash frame to add an even more elegant look. I have created an entire page dedicated to the process behind Lumacrhome HD acrylic prints for you to learn more about these timeless works of art.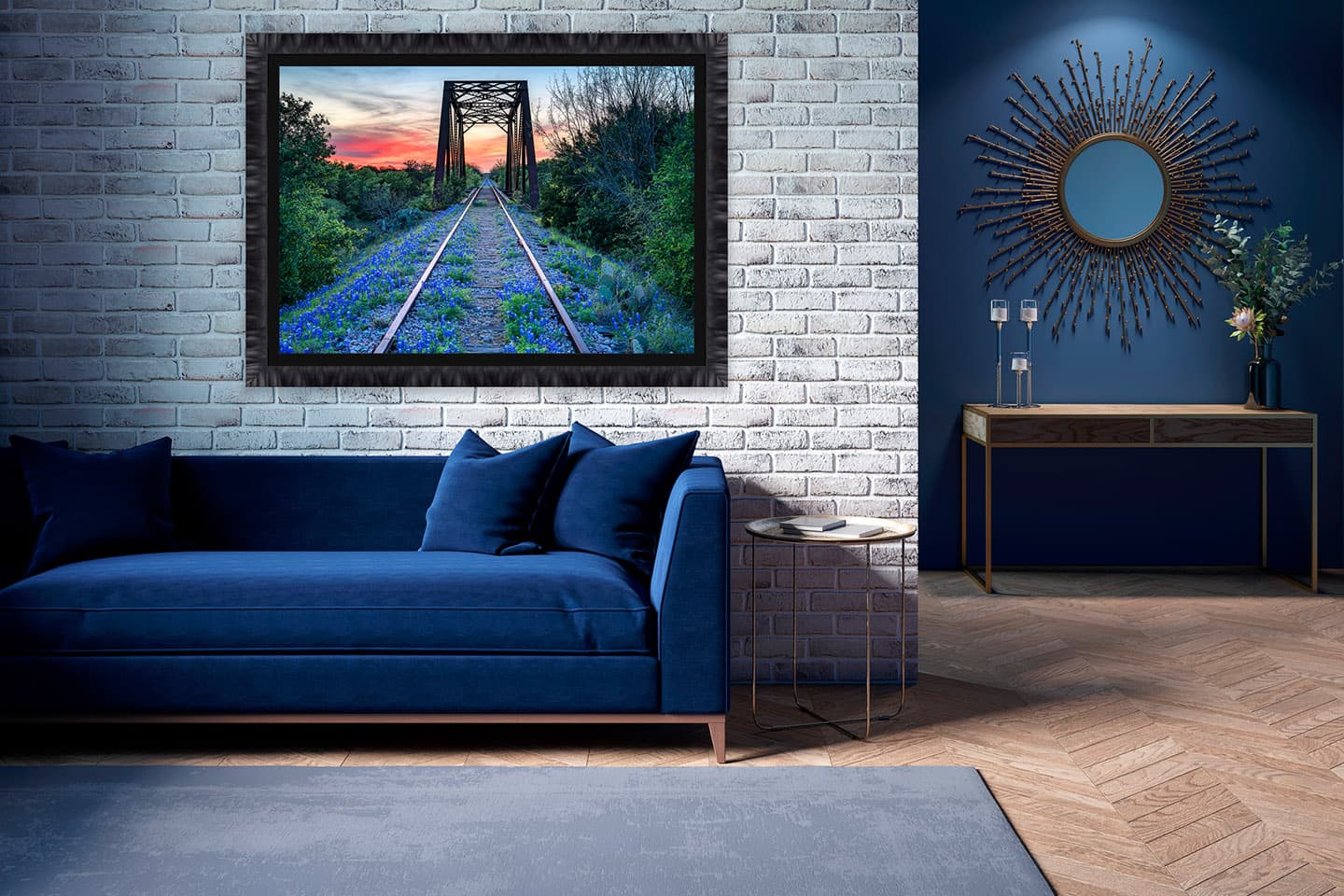 ROMA Framed Lumachrome & Larson-Juhl Framed Plaque Mount Prints
Adding an Italian hand-made ROMA frame to a Lumachrome TruLife acrylic print creates a piece of art that is truly timeless and luxurious. Currently I offer seven ROMA frames. Four are from the 4" Tabacchino line and three from the 3.5" Arber line. Recently I also added the option of Larson-Juhl frames to premium plaque mounts as well.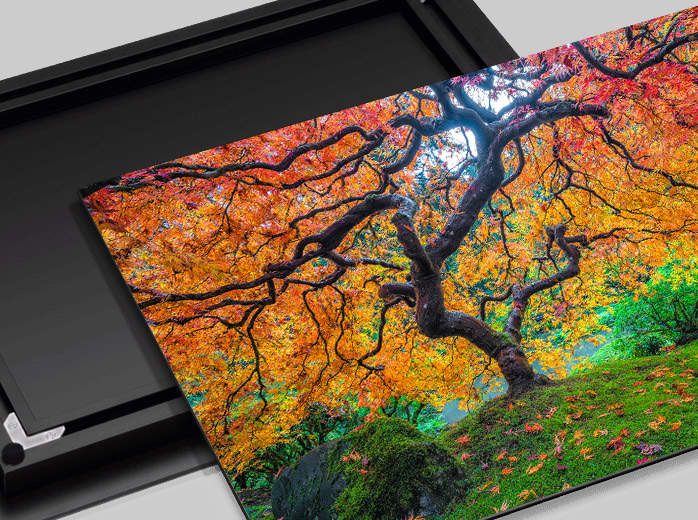 Chromaluxe Metal Prints
Chromaluxe metal prints are the most durable of fine art prints I offer, while maintaining sleek, eye-popping color and beauty. Chromaluxe prints are scratch resistance, surprisingly light for their size and can be cleaned with simple glass cleaner.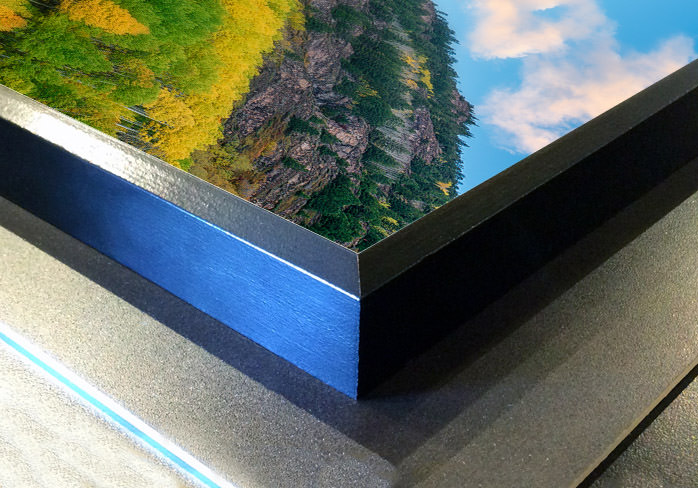 Premium Plaque Mount Prints
Premium plaque mount prints are often refered to as wood mount prints. They have a classic yet modern feel to them at a fairly reasonable price point compared to acrylic and metal prints. You can also add Larson-Juhl frmaes for a touch of elegance.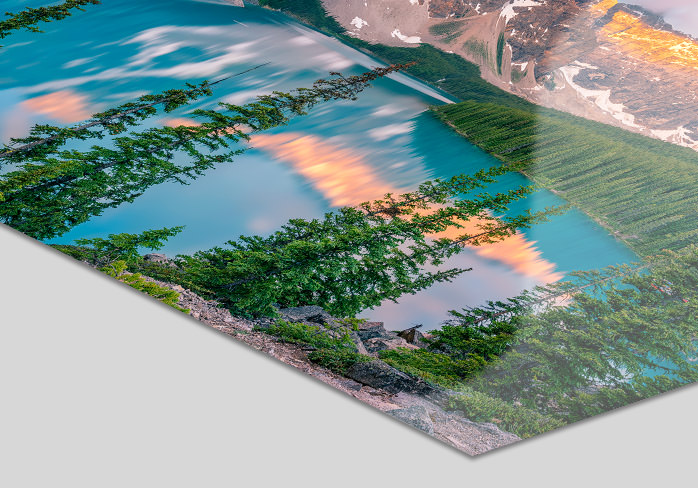 Fuji Crystal Archive Pearl Loose Prints
Need a high quality print, but plan to frame and matt the print yourself? Fuji Crystal Archive Pearl prints are the way to go then! This silver halide photographic paper is full of rich colors and great depth. Because there is no mounting or framing process involved, prices are lower for a single loose Fuji Cyrstal Archive Pearl print. These prints are mountained onto 2mm styrene backing to help protect the print and provide warp-resistance for framing.