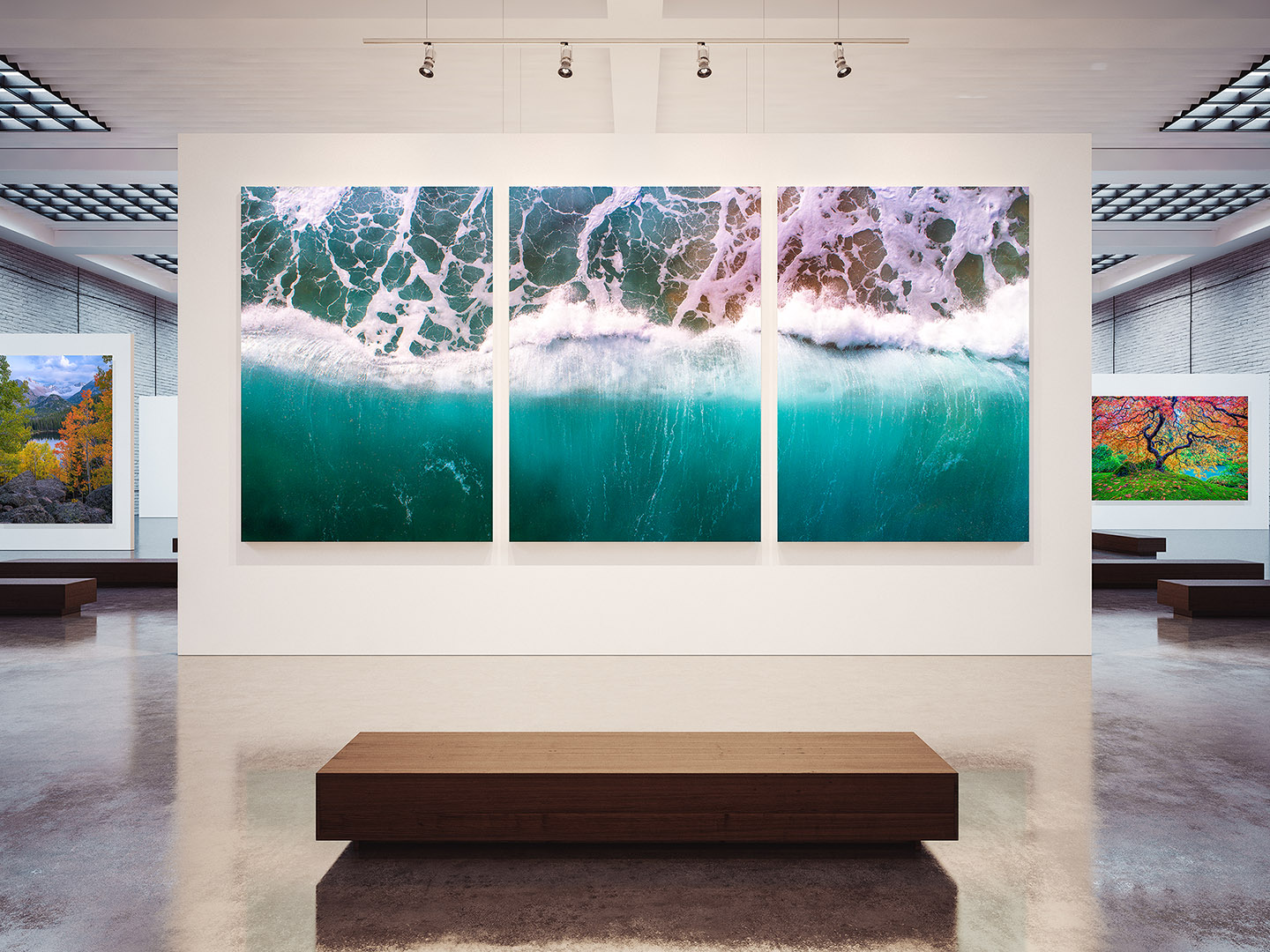 How to Light Your Art
So you've found that perfect piece for your home or office and have decided on the best place to hang it. There is one last thing that will help enhance the beauty of your new investment. And that is to properly light it! Properly lighting your piece of fine art can really show it's true detail and get the attention it deserves from your guests and yourself. A properly lit piece of art showcases the details, colors and depth of a fine art print and illuminates it in a way to maximize it's beauty.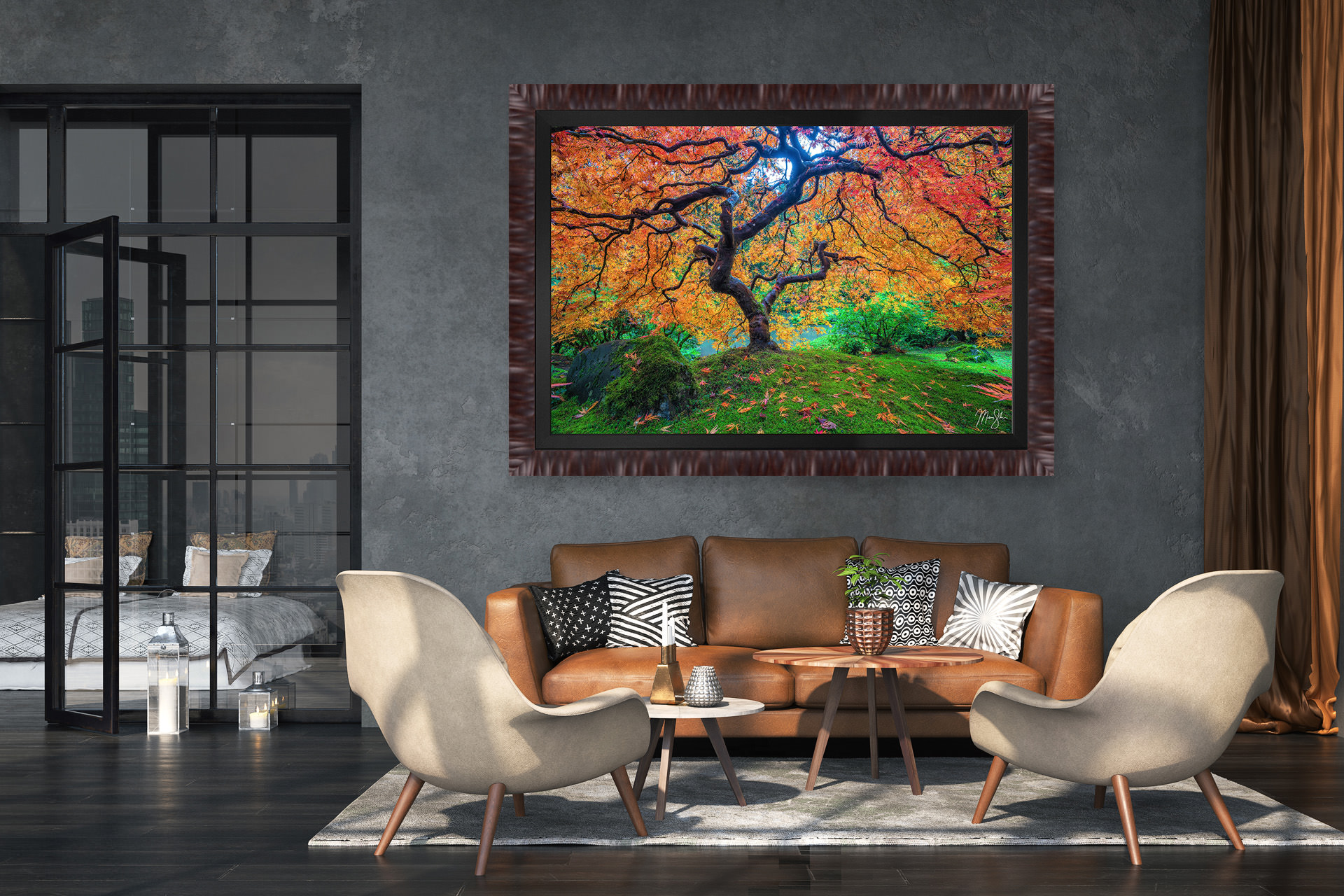 Reactive Properties
Many print styles and mediums have reactive properties that make them appear back-lit and three-dimensional. Lumachrome TruLife acrylic prints in particular have their best qualities brought out when lit properly. Read on to learn the best way to light your prints!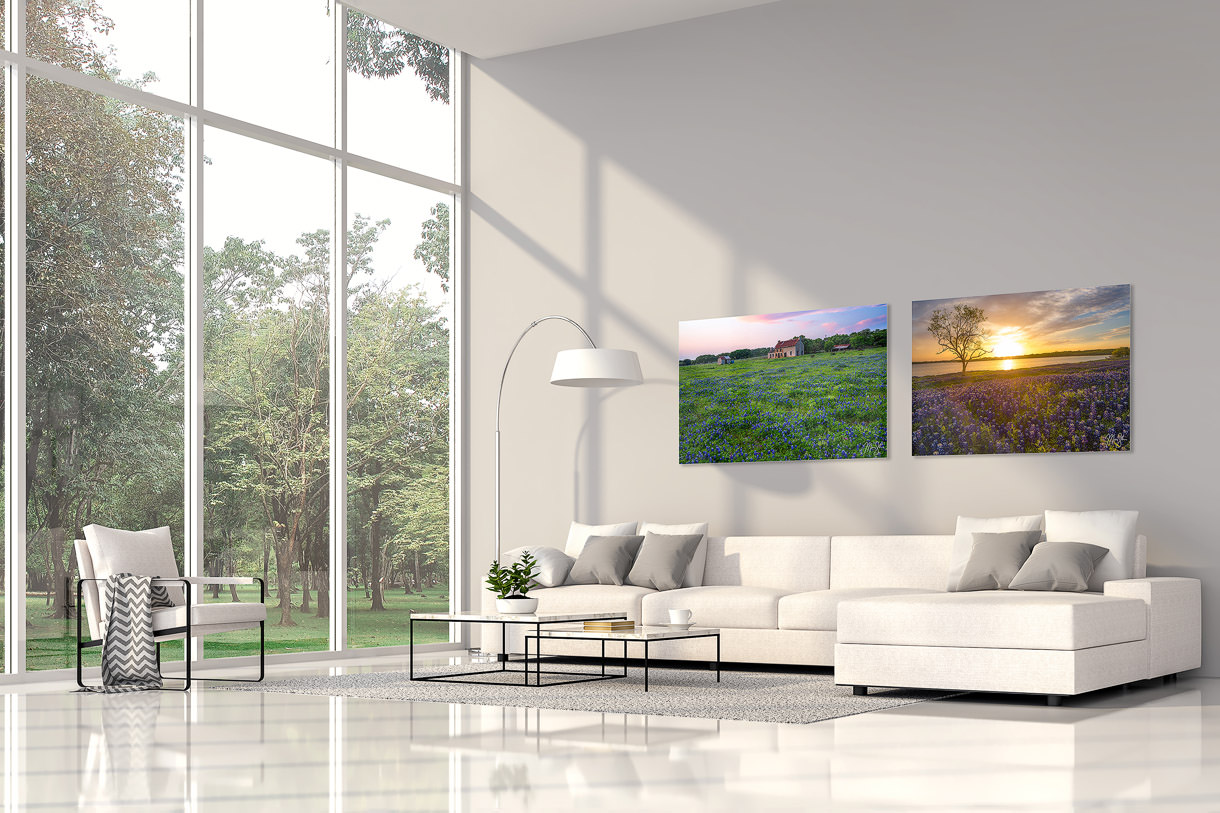 How Not To Light Your Art
One of the most important things you can do with your new purchase is to keep it out of direct sunlight. Many print mediums will fade over time if kept in direct sunlight. In addition, halogen bulbs can also damage artwork over time if lit from a close distance. The best choice in today's world is an LED bulb. There are a number of choices in color temperatures with LED bulbs and they can even be cost effective in most situations due to lower energy costs. They're also not as hot to touch!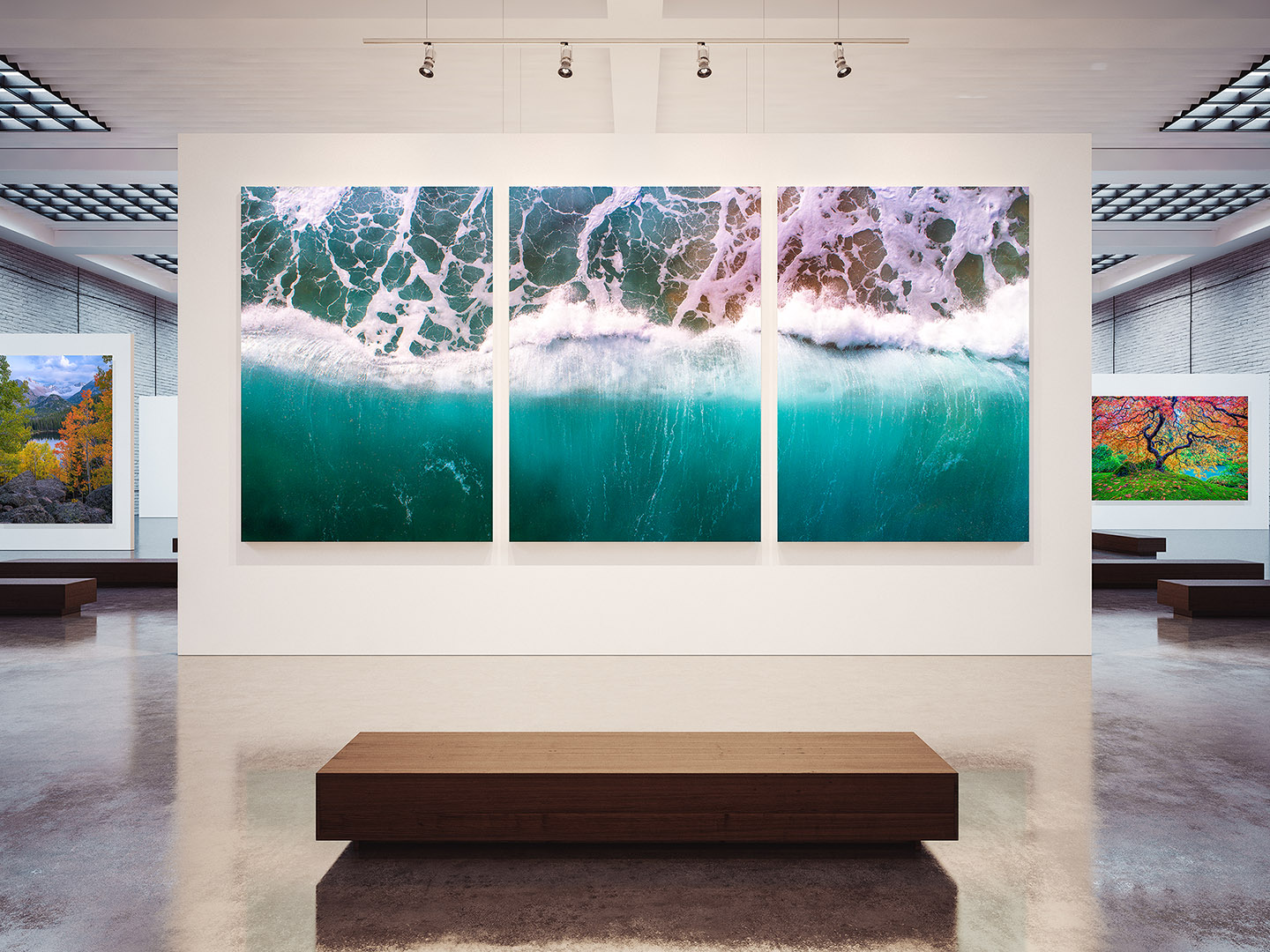 Solux ColorView LED Artlight
While there are many LED lighting systems that are sufficient for lighting artwork out there, I've found one that has stood out in recent years. In 2018, I was searching for the best possible lighting for my art festival booth setup. I wanted to showcase my work in the best possible light to potential collectors. On the suggestion of a few other photographers, I checked out Solux light bulbs and was deeply impressed! Having spoken with the Solux team, I find the ColorView LED Artlight to be the best bet for lighting high end fine art nature photography. Here are a few reasons:
Color Temperature
Color temperature of a lightbulb is extremely important to make sure your image appears as it should. A light bulb under 2500k will produce very warm colors whereas a color range above 4500k is too cool and will make most artwork appear blue-ish. You want to shoot for around 2500k to 4000k for your artwork. The ColorView LED light bulb is 3150k, which is ideal.
Color Rendering Index
In addition to color temperature, there is something called color rending index., which measures color accuracy under the light. 85 is considering good and for high quality, you should aim for 90 or higher. The ColorView LED Artlight is rated at 94.
Used By Major Art Galleries
Solux lighting has been installed in some of the top museums and galleries around the country. The likes of Musee d'Orsay, Van Gogh Museum, and Guggenheim Museum use Solux light bulb systems to illuminate some of the world's most famous artwork.
A Safe LED Light
In recent times, the American Medical Association came out with guidelines discouraging the use of LEDs containing blue spikes in their spectrum. The ColorView LED Artlight was created without the blue spikes that many LED lights are found with. In addition, there is zero UV radiation that can damage fine art over time.
Changeable Beam Spread
The ColorView LED Artlight has the ability to change the beam spread from 12 to 60 degrees, giving you lots of options when lighting single or multiple pieces of artwork. For the record, 30 degrees is optimal distance from the ceiling to the center of the artwork.
Dimmer Option
With a standard dimmer switch, the ColorView LED Artlight is able to dim to the perfect light level needed.

Other Artwork Lighting Options
While I've personally used and been very happy with Solux lighting products, there are a few other companies who also put out some solid artwork lighting systems. I have not personally used them, but two companies I have heard great things about SORAA and Lutron. SORAA has a number of museums and galleries that use their lights including the Pola Museum, Ashmolean Museum, Detroit Institute of Arts and Western Australian Museum. Lutron claims Guggenheim Museum in Bilbao, Spain as a fine art client. Word has it that Peter Lik's galleries also use Lutron lighting.
Helpful Art Lighting Resources
Below are a few helpful links to art-lighting resources for even more information: