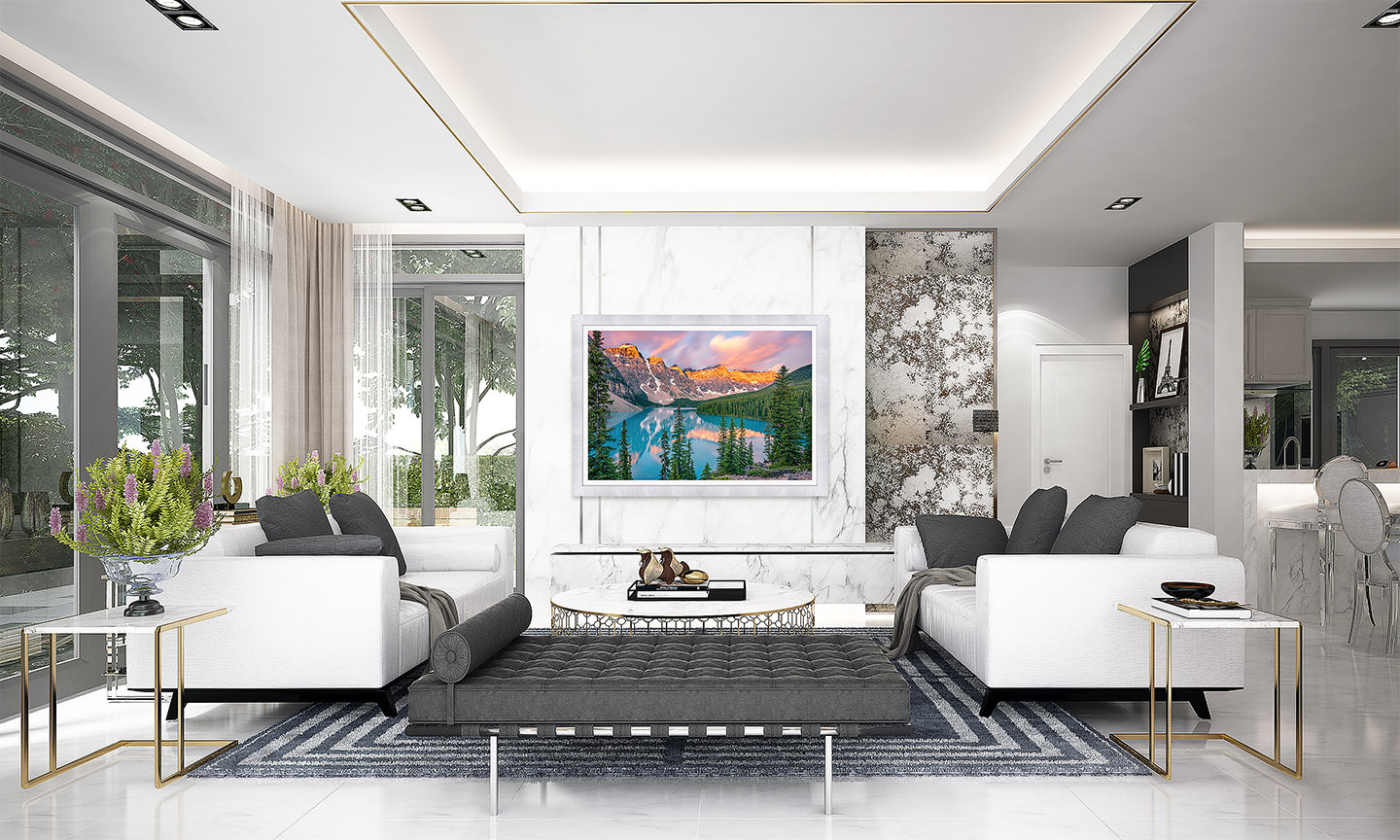 Lumachrome TruLife Acrylic Fine Art Prints
Created from a state-of-the-art, proprietary paper that surpasses even the likes of Fuji Crystal Archive, archival Lumachrome prints showcase vivid, brilliant colors with incredible 3D depth and dimensionality. When put under proper lighting, the iridium infused particles react in a way that makes the print come alive. Lumachrome acrylics rival any museum or gallery quality prints in the world.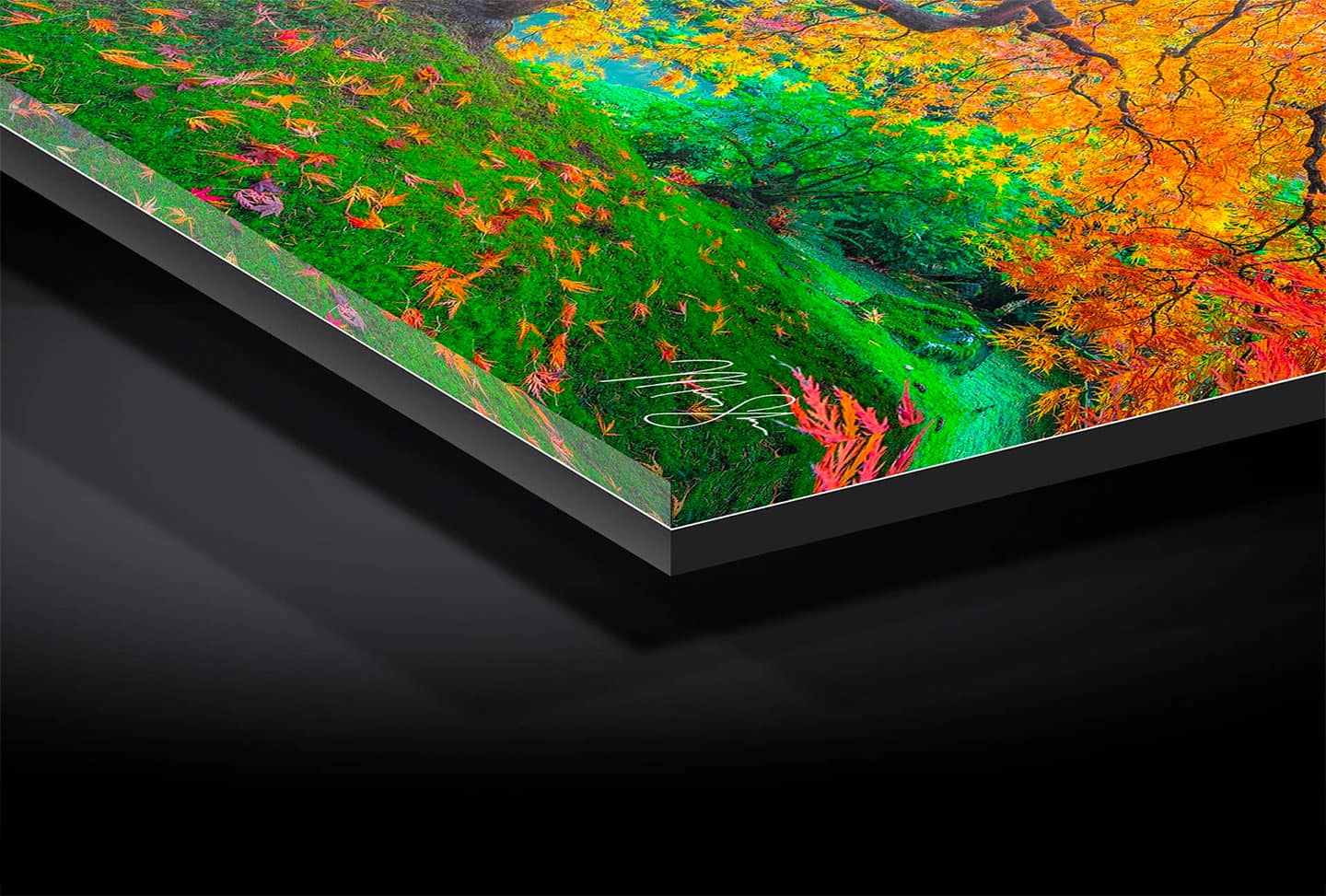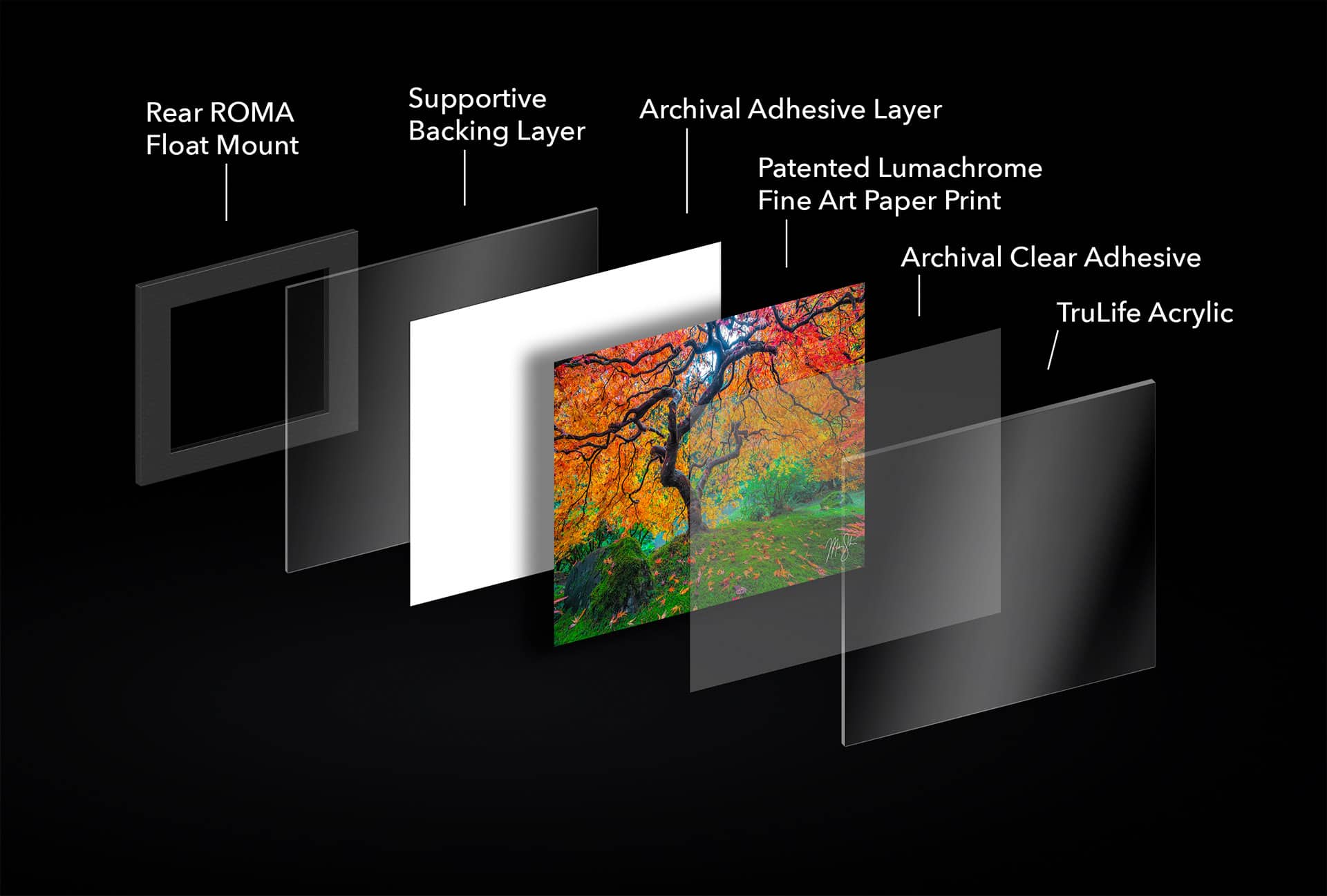 Anatomy of a Lumachrome
The process of creating a Lumachrome starts with a paper Lumachrome fine art print. This paper was patented by a master print-maker and is even more vibrant, full of depth and color than FujiFlex and other gallery standard fine art papers. Under good lighting, the depth, sharpness and color is pure luxury. The art of creating a Lumachrome is also archival. Using archival adhesive layers to protect the print, the print is protected under the acrylic. In addition, a high quality backing layer and a rear ROMA float mount frame hanging system are used, making the print both durable and solid. The final touch is the TruLife® acrylic glass. TruLife® acrylic is 99% UV protected, scratch resistant, anti-static and anti-reflective. Lumachrome TruLife acrylic fine art prints are the ultimate in luxury. They come ready to hang without the need for an external frame. That said, if a frame is desired, hand-made Italian ROMA moulding frames such as Tabacchino, Arber and Moda styles are available!
True Luxury
What makes a Lumachrome TruLife acrylic print so special?
A Lumachrome TruLife acrylic print is perhaps the finest acrylic print medium on the market today. Higher quality than even a FujiFlex acrylic, Lumachrome TruLife acrylic prints are the ultimate luxury fine art print, showcasing unsurpassed detail, incredible 3D dimensionality, vibrant colors and breath-taking detail..
Brilliant Color
The ability to hold brilliant color for over 120 years creates a truly timeless piece of fine art.
Incredible 3D Depth & Dimensionality
Unbelievable resolution, clarity, vibrancy and dimensionality with an incredible 3D image quality. Put under quality lighting, the piece of art appears backlit and holographic.
Superior Details
Unsurprised level of detail that allows for showing the tack-sharp features of each piece of fine art.
TruLife Acrylic
TruLife acrylic stands above traditional acrylic by offering higher contrast & sharpness, an anti-reflective surface and more protection from abrasion and scratches.
Optional Luxury Framing
Lumachrome Trulife acrylic prints come with the option to add hand-made Italian ROMA framing for an extra touch of luxury and elegance.
Optimized For Beauty
From the moment I click the shutter on my camera to the processing work to perfect each piece of fine art, my limited edition fine art prints were created for superior sharpness and details that make them perfect for the Lumachrome medium!
TruLife Acrylic Surface
This innovative single sided, anti-reflective, abrasion resistant acrylic, was developed specifically for direct print and face mount applications. It captures details with lifelike colors, incredible depth, and clarity for the highest-resolution viewing experience possible.
Anti-Static and UV resistance
Anti-static properties help minimize dust. TruLife is also 99% UV protected.
Anti-Reflective Surface
Reflections are nearly invisible due to TruLife anti-relfective surface. It can be cleaned with standard glass cleaner.
Abrasion Resistance
While any print can be damaged if not properly cared for, you can give yourself peace of mind knowing that your artwork is more resistant to and abrasions than typical acrylic glass prints.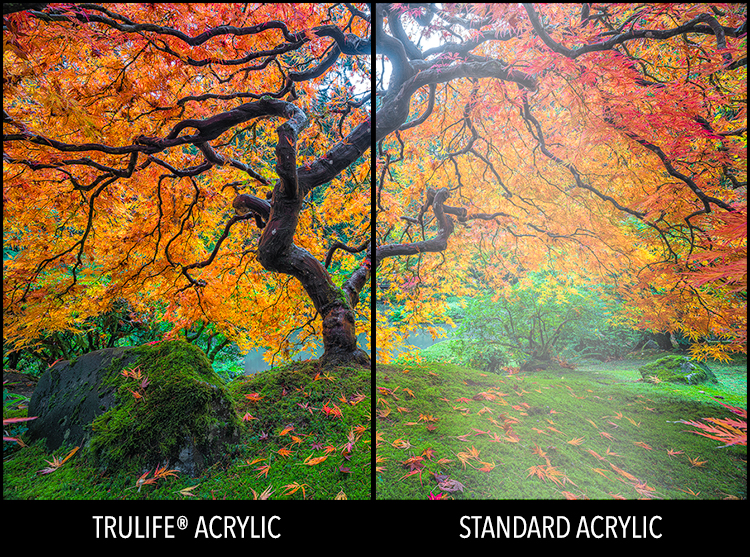 The picture looks amazing! And the most important thing is my wife thinks it's beautiful and loves it! Got it up on the wall this evening as well. It honestly looks better in person! It's hard to really understand the quality and difference of the Lumachrome format online, but after reading how you and others describe the result, and now seeing it in person I totally get it. Again, you captured a really unique moment of an iconic area and we're excited to have it up on our walls! Matt R. from Toronto, Ontario, Canada
Excellent colors and depth, the Lumachrome is definitely the way to go. I was looking at a similar artist based out of Las Vegas and came across Mickey's work. I purchased the 54x74 portrait and I am extremely happy with my decision. Mickey was also great in answering questions throughout the process. John L. from New York, New York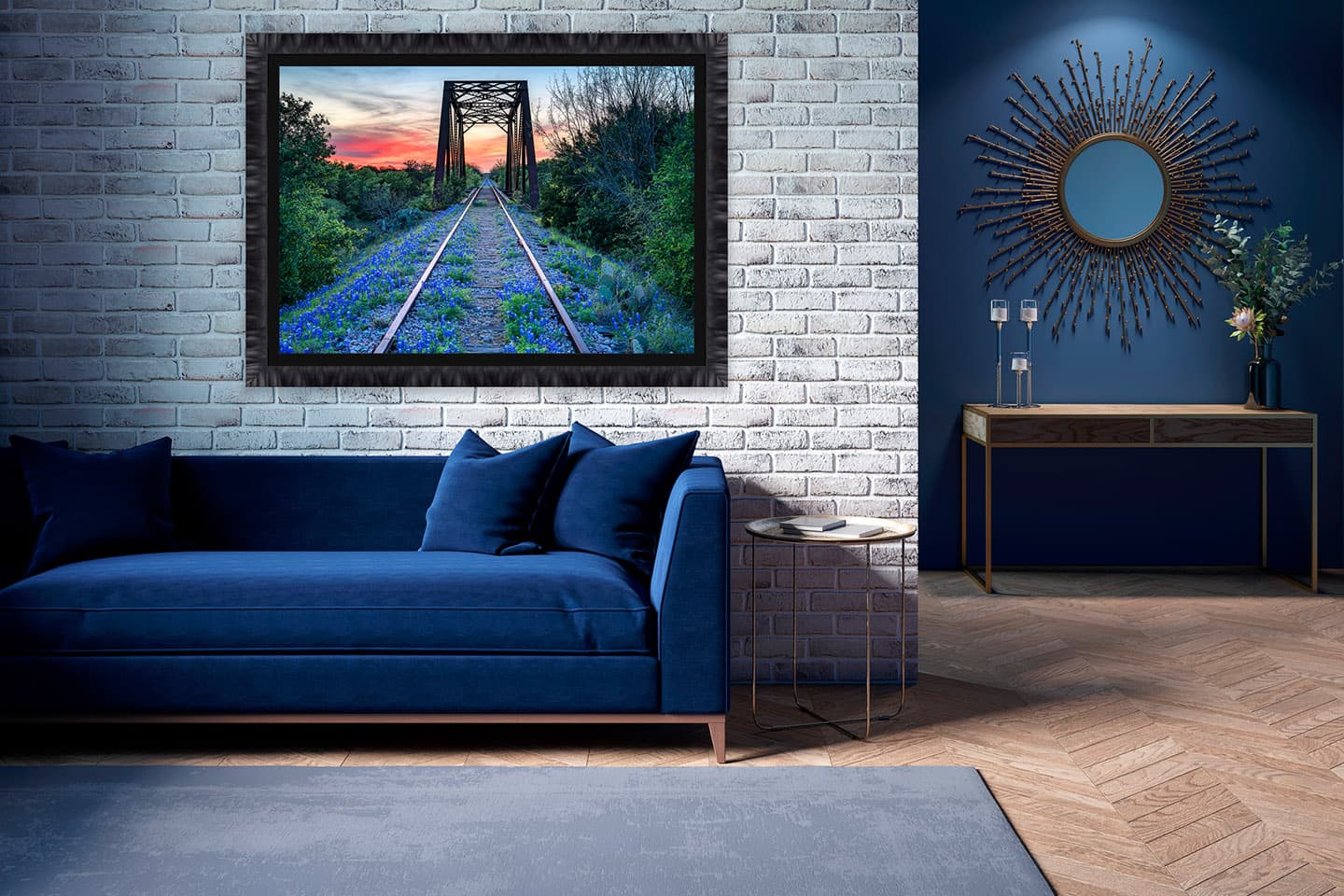 Italian Hand-Made ROMA Frames
I am pleased to offer some of the finest framing for fine art possible with ROMA moulding Italian hand-made frames. While all Lumachrome TruLife prints come ready to hang as-is, there is something luxurious and elegant about a piece with a ROMA frame. The craftsmanship involved in a ROMA moudling frame is second to none. ROMA frames come with a linen liner in a choice of a number of colors.