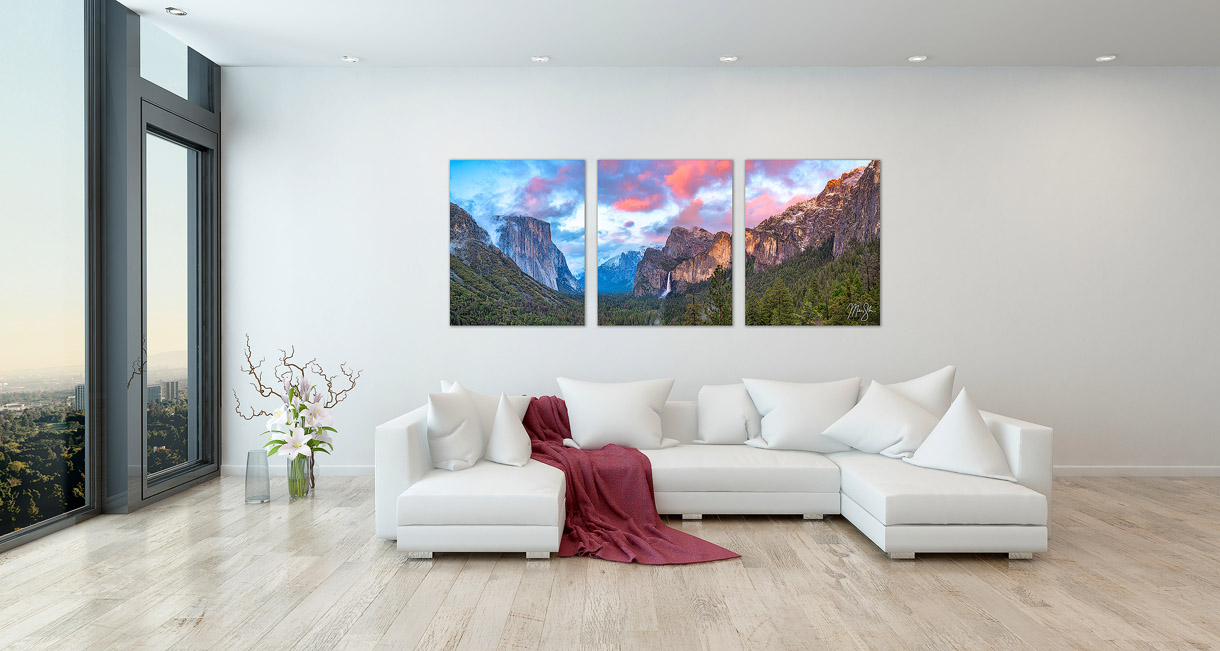 Interior Home Design with Fine Art Nature Photography
With a large collection of limited and open edition fine art prints, my portfolio is full of potential artwork to decorate the spaces in your home. Whether you need a statement piece for your entryway or accent pieces to go in a smaller room, my work offers the chance to bring any space alive with uplifting beauty and color. By setting the tone and mood for your home with fine art nature photography, you can inspire and uplift your guests. The interior design of your living space says a lot about you. Fine art has the power to inspire, reduce stress and improve your well being and quality of life.
Have a home re-modeling or new home project and need fine art? Contact me below to discuss your project in detail.

Art Deco: Fine Art for Interior Home Design
Start with the Art
If you are starting a re-model or decorating a new house, starting your interior design with artwork can be very helpful in finishing a room. Decide on a large statement piece for a room, and then design around it. A well placed piece of fine art nature photography can transform any room and tie together the design - from the furniture, durtains, rugs and other elements.
Color in Interior Home Design
Color says a lot about a person. Cooler toned colors tend to bring about a calming effect, which is why they are great for hospitals or collectors who want their art to bring a sense of calmness and relaxation to their design. Studies have even shown cool colors can lower heart rates and blood pressure. Warm tones also have their place. Yellow colors can convey happiness, while red signifies attraction and excitement.
Using Art to Define Your Style
The artwork you choose can define your interior style. You want your art to create feelings so that you connect with the art. Whether it's an abstract piece or a location you've been to, selecting a piece of nature photography can help define your art and decor tastes to guests. A good style and the right piece of fine art nature photography can set the tone for your home
Healing Benefits
Much like fine art in a hospital, doctor's office or dentist's office, art is known to provide healing benefits. Art can bring peace and tranquility to your home. It's even been touted as lowering blood pressure, relieving stress and reducing anxiety. Read more on those benefits on my hospitality art & interior design page.
Art as the Finishing Touch
While cheap art or even lack of art can make a room feel dull, uninspired and bland, the right piece of art can make a room appear finished. Regardless of whether you pick a piece of art that fits the decor in a room or if you design your space around a statement piece, the right piece of fine art can take a space that is merely functional to a space that truly feels like home! Considering the art first can make the finished design that much better!
High Quality and Sizing Considerations
Finally, a large high quality piece of fine art nature photography can bring a sense of scale and proportion to a space. Purchasing high quality when shown at large sizes can really make a statement about your tastes.