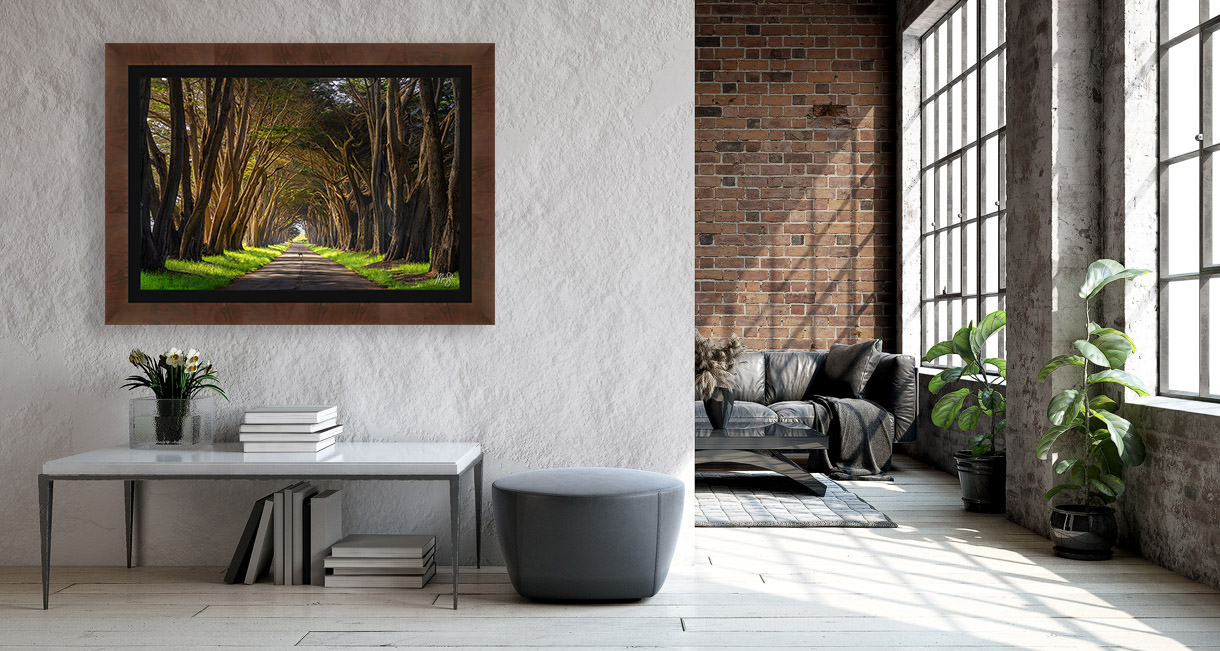 Interior Design and Fine Art Nature Photography
Regardless of if you're looking for fine art for your home, office, restaurant, hotel or healthcare, I can help you create a space that will inspire your guests, patients, employees and more. Needing new artwork for office spaces? Have a home re-modeling or new home project? Or maybe a statement piece for your hospital lobby? Contact me below to discuss your project in detail.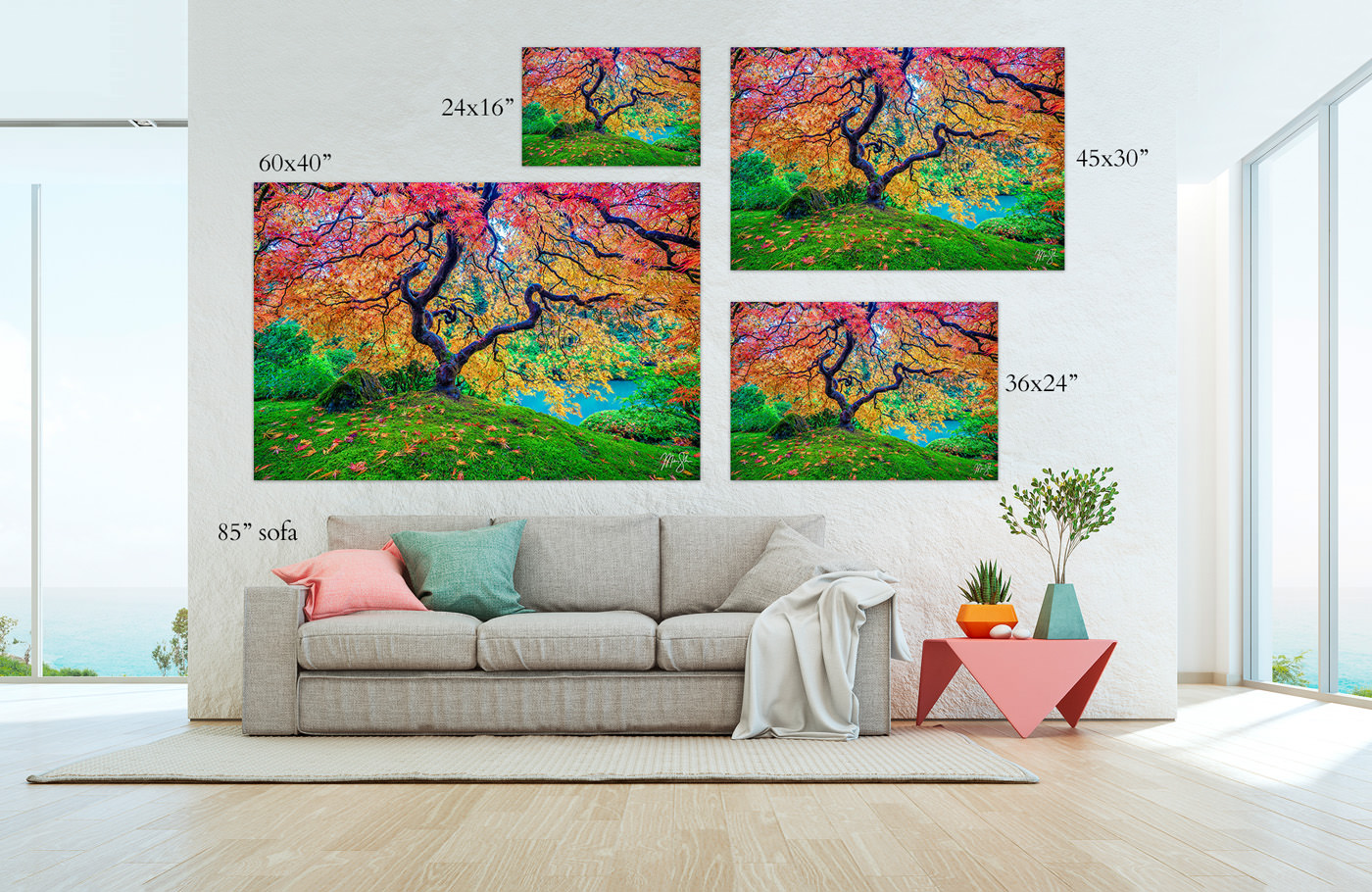 Tips For Selecting the Right Image
You may already know what you want and what size you want it at. If so, that's great! You're able to order directly from the photography galleries at any time to get the printing process started! If not, here are a few tips to help you with your artwork selection.
Choosing Color
When chosing a piece of art, the color of both the artwork and display space make a difference. Using various color schemes can be helpful in displaying your artwork. Similiar colors, analogous colors, monocromatic, triadic and complimentary colors can all work well. Try reading about color schemes, such as this article from ArtistNetwork to learn more about color.
Selecting a Size
When it comes to selecting the size of artwork, bigger is usually better. A piece that is too small can get lost and look very sparse. The worst thing in the world would be to purchase a piece of art, hang it, then discover that the room still feels empty.
Consider Framing
When it comes to my Lumachrome TruLife acrylic prints and my premium plaque mount prints, I offer elegant framing options. Sometimes you may want a piece of art, but need to help make it compliment the surrounding space better. Choosing a frame that compliments both the space and the artwork can fit the piece perfectly into a room!
Personal Taste
Color, size, framing and more matter when selecting art. But your personal taste is the most important part of choosing the right image or images for your home or office. While all of the above things are important in selecting a piece, making sure you connect with it is the most important part of selecting the right art for your space. After all, you'll be enjoying it for years to come!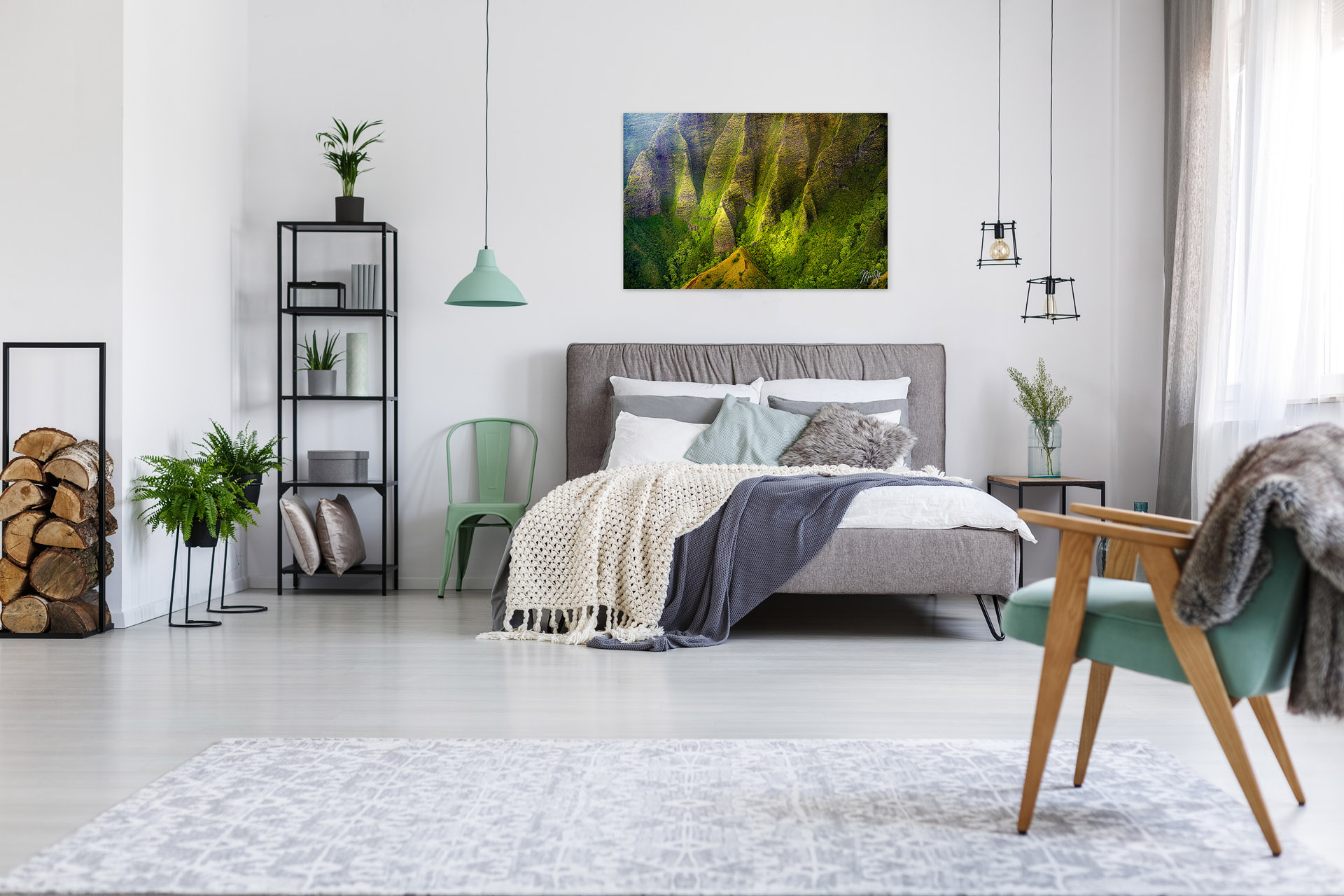 Free Mock-Ups
If you have a space you are trying to get an idea for, but can't quite see it, I can create a mock-up for you. Simply contact me below and request a mock-up. When I reach back out to you, I will need an image of the space you're working with, with a reference in size. A couch, wall, table or something else will do. I can mock-up the artwork you're wanting in the space and send it back to you, allowing you to contemplate the size and selection.
Get a Mock-up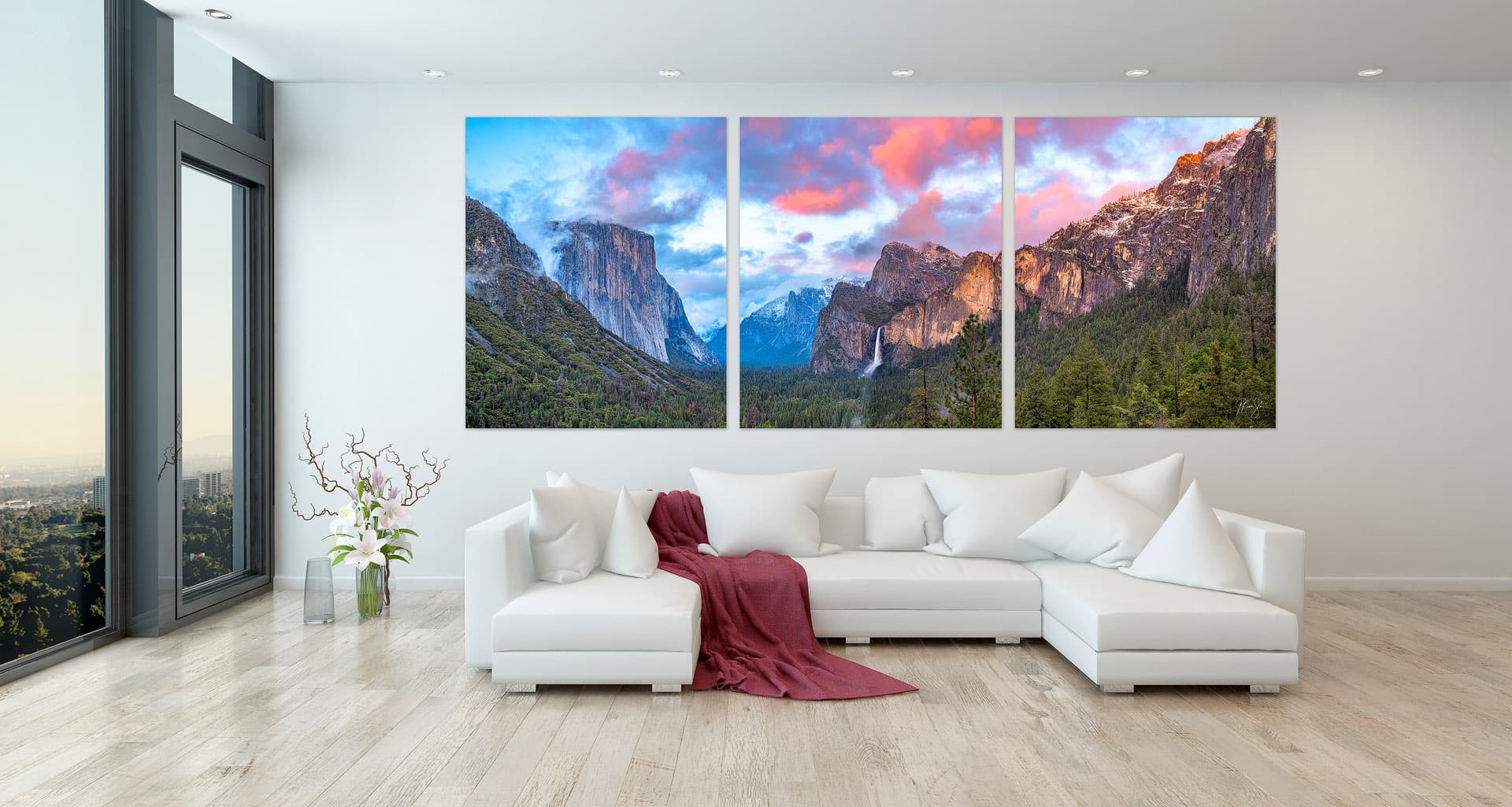 Fine Art for Interior Home Design
Decorating your home with beautiful fine art nature photography can have a calming effect on yourself and your guests. It helps liven conversations, gives a focal point to any room and can make whatever statement you want depending on the piece selected.
Learn More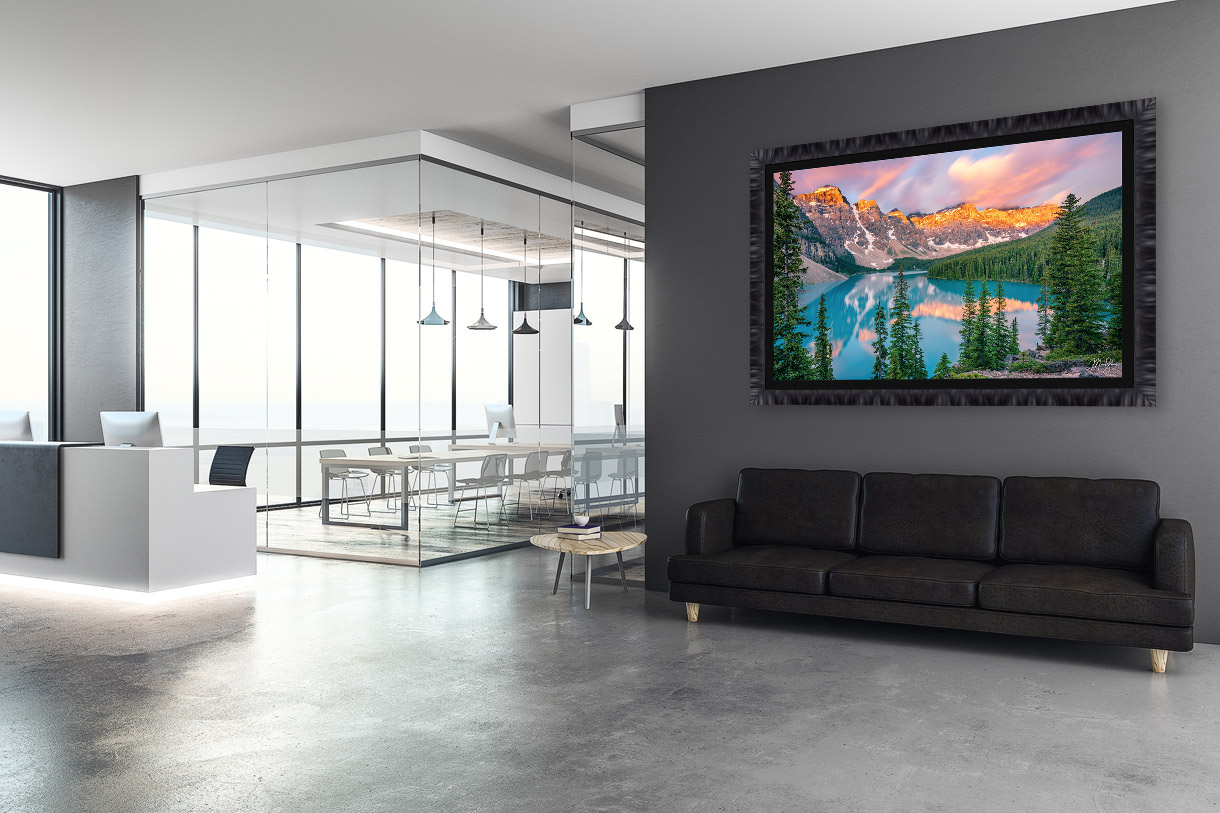 Fine Art for Businesses & Office Interior Design
Banks, financial institutions, corporate offices and more can make use of fine art nature photography to liven both their workspaces and the areas where customers and clients frequent to create an atmosphere good for conducting business.
Learn More