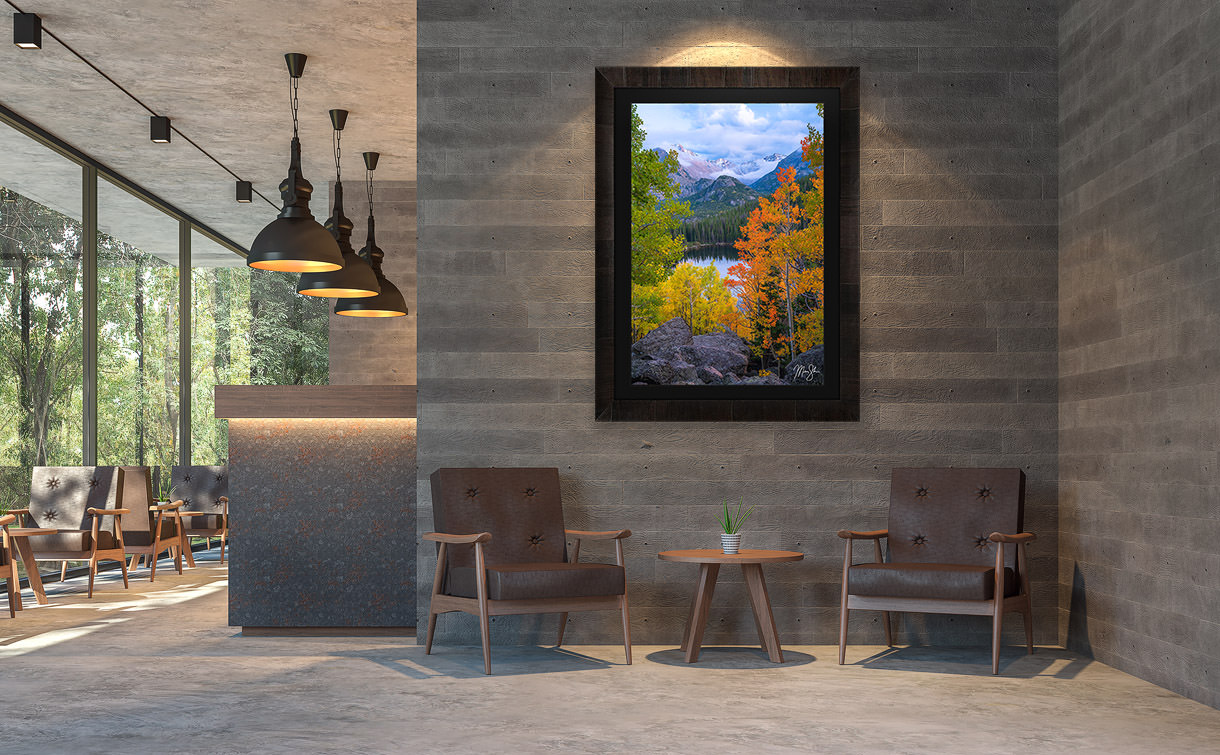 Interior Design for Businesses, Banks and Corporate Offices
Artwork in the business workplace is proven to increase productivity, help clients and customers feel at ease and create important focal points in the interior design of your office space. Whether it's for a bank, corporate office or other business, let me help you choose the right fine art nature photography for your business.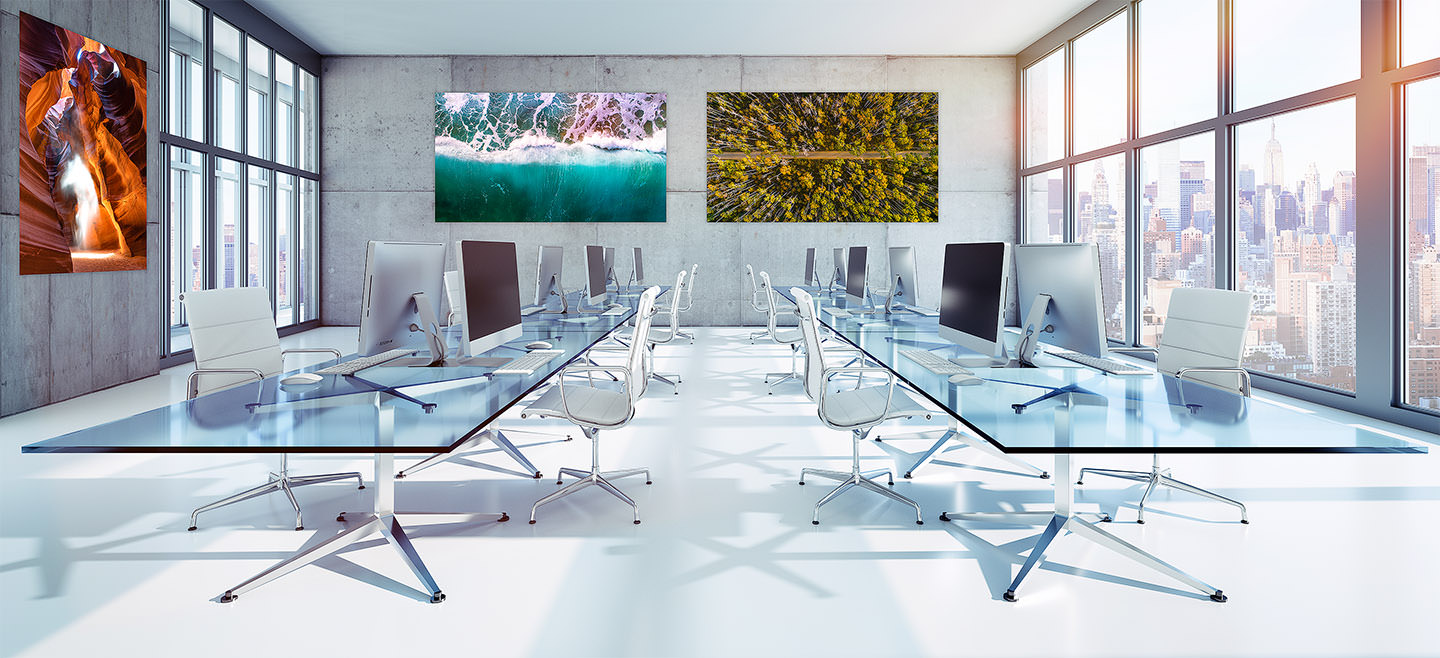 Interior Design for Businesses, Banks and Corporate Offices
Color in Interior Design
Color can greatly influence people's perceptions. For example, in a cold room, a piece of nature photography with warm colors such as Antelope Canyon will make them feel like the room is warmer. Cool colors tend to be well accepted and give people a sense of calmness that can assure them. Want to affect productivity? Pick artwork that has lots of green colors. Green is the color of life and tends to give a positive feeling of growth. Each color can have a lasting appeal on your customers, employees and clients.
Statement Pieces
A well placed statement piece can add a focal point to any space. It can also help bring conversation to a room. This works especially well for a front lobby, reception area or other high traffic spot. Selecting a large, bold piece can really wow your visitors, customers and clients.
Healing and Mental Benefits
Nature photography is known to provide healing benefits to those who view it. A well placed piece of fine art nature photography can bring a calming effect for your clients, employees, visitors or customers. It's even been touted as lowering blood pressure, relieving stress and reducing anxiety. Alternatively, selecting a bold piece can inspire as well.