High-Quality Photography Prints
My print-only orders are printed on archival rated paper that is optimized for beautiful, vivid and accurate colors. Due to the high-quality of the paper, these prints will last decades without fading.
Plaque Mounting
I offer a wonderful framing alternative from the folks at LaminPro in Wichita, KS. They specialize in an alternative to picture framing where the frame is no longer required. The finished product is wood-mounted, washable, non-glare and UV protected at 98% that looks very professional. The process involes a print on archival rated paper, and then mounted to a medium density fiberboard (MDF), with a 98% UV protection. A beveled edge is then banded with a choice of colors. (the majority I do are black beleved)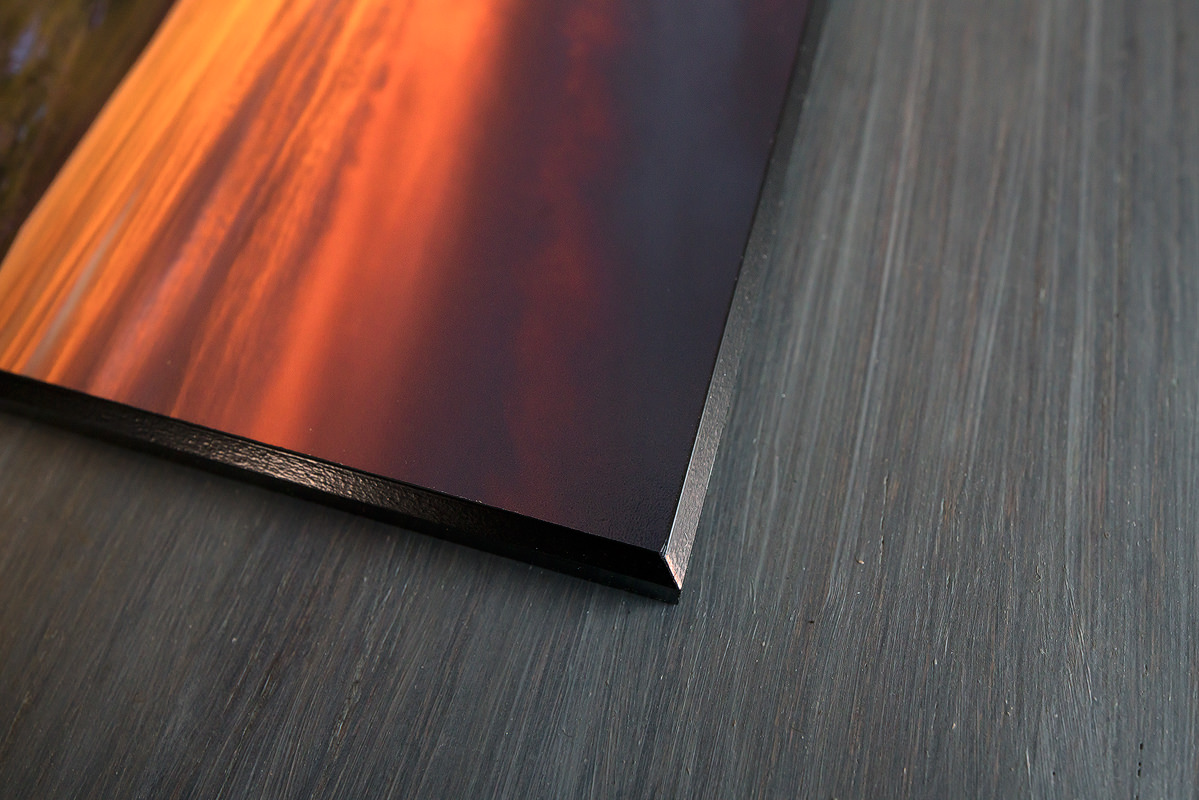 Traditional Framing
Due to the difficulty in shipping framed prints, I currently do not offer traditional framing as an option for online orders. I do offer mounting, as mentioned above. However, if a print is purchased without the mounting option, I would highly recommend it be immediately framed as not to damage the print. If you are in the Wichita, Kansas area, I can frame a print for additional services. Just contact me for details!
Bulk and Corporate Orders
In addition to single prints, I offer a discount to bulk and corporate orders. Decorating your place of business with these landscape and nature prints can greatly enhance any office! Compelling and beautiful scenes from Kansas or one of the many places I've traveled to may be what your office walls need to provide a refreshing addition of class, inspiration and beauty. I offer significant discounts to businesses seeking 4 or more prints. If you are located in the Wichita, Kansas area, it will be my pleasure to drop by for a visit and help you put together a spectacular display that meets your budget. Simply contact me if you are interested in discussing further.
Ordering Photography Prints
Fine art photography prints can be purchased on this website by clicking the purchasing drop-down menu below each image to select your desired size and printing/mounting option. After clicking 'Add to Cart' you will be taken to your shopping cart where you can continue on to a PayPal ordering site. Keep in mind you do NOT need a PayPal account to order prints. When you leave my site and arrive on PayPal, just select "Pay with Debit or Credit Card" and go from there. Feel free to contact me if you have any questions about checking out.