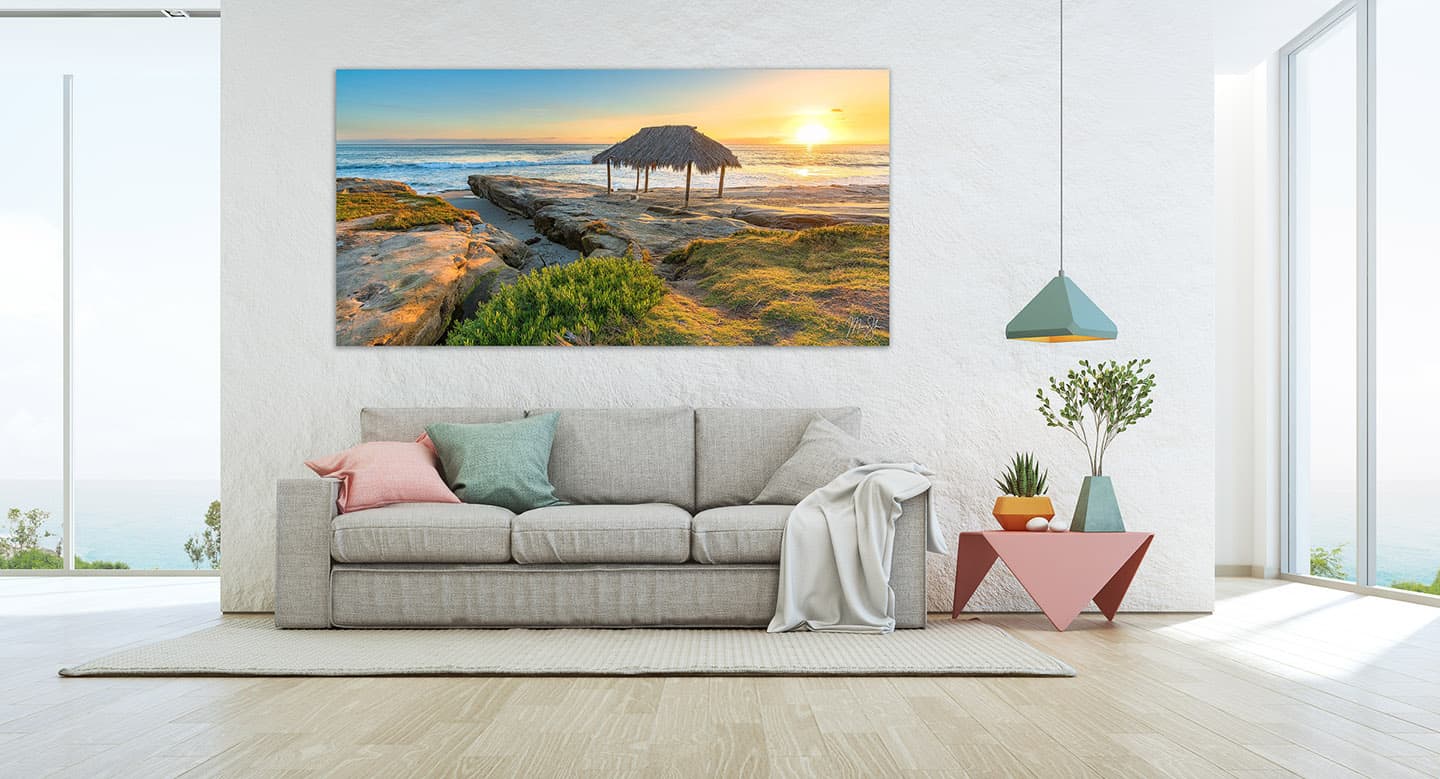 Large Wall Art & Triptych Panels
Panel art is a great way to have a print fit a wall space larger than a standard print size. My Lumachrome Trulife Acrylic prints are the largest possible print medium I offer, with sizes up to 120x60". Gallery mount and Chromaluxe metal go to about 96x48". But what if you have a beautiful entry way into your home that's more than 20 feet wide and want a statement piece to span the entire thing? That's where panel art can let you display very large fine art nature photography at the sizes you need for your space!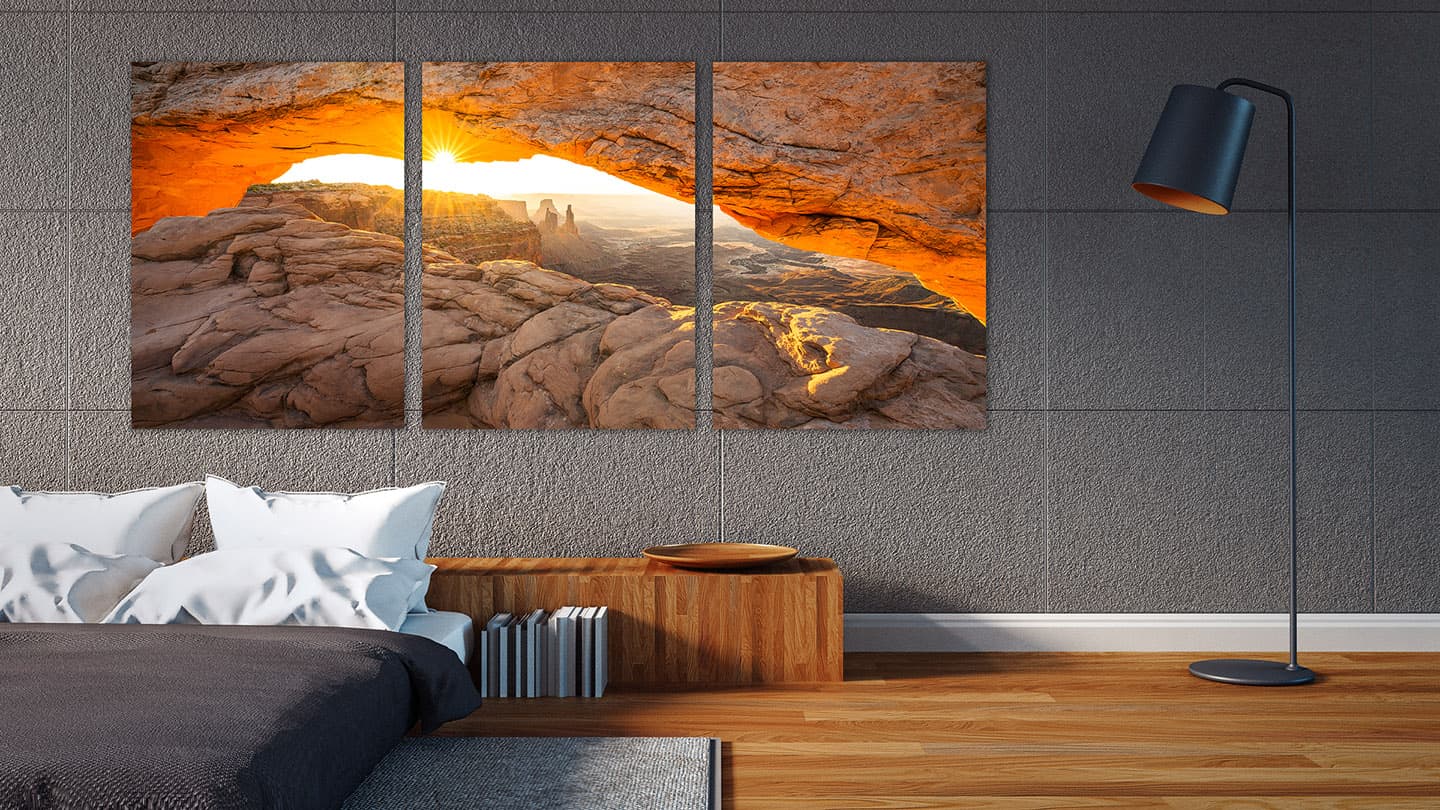 Triptych and Other Panel Art
Typically panel art is broken into three pieces called a triptych. This means three panels, usually the same size that split a horizontal piece into a left, right and center panel. The examples on this page show triptych wall art of a few of my panoramic pieces. But panel art can also come in different sizes. Say you have a really large open space that measures 20x15 foot. You could take a standard size 3:2 image and have four panels.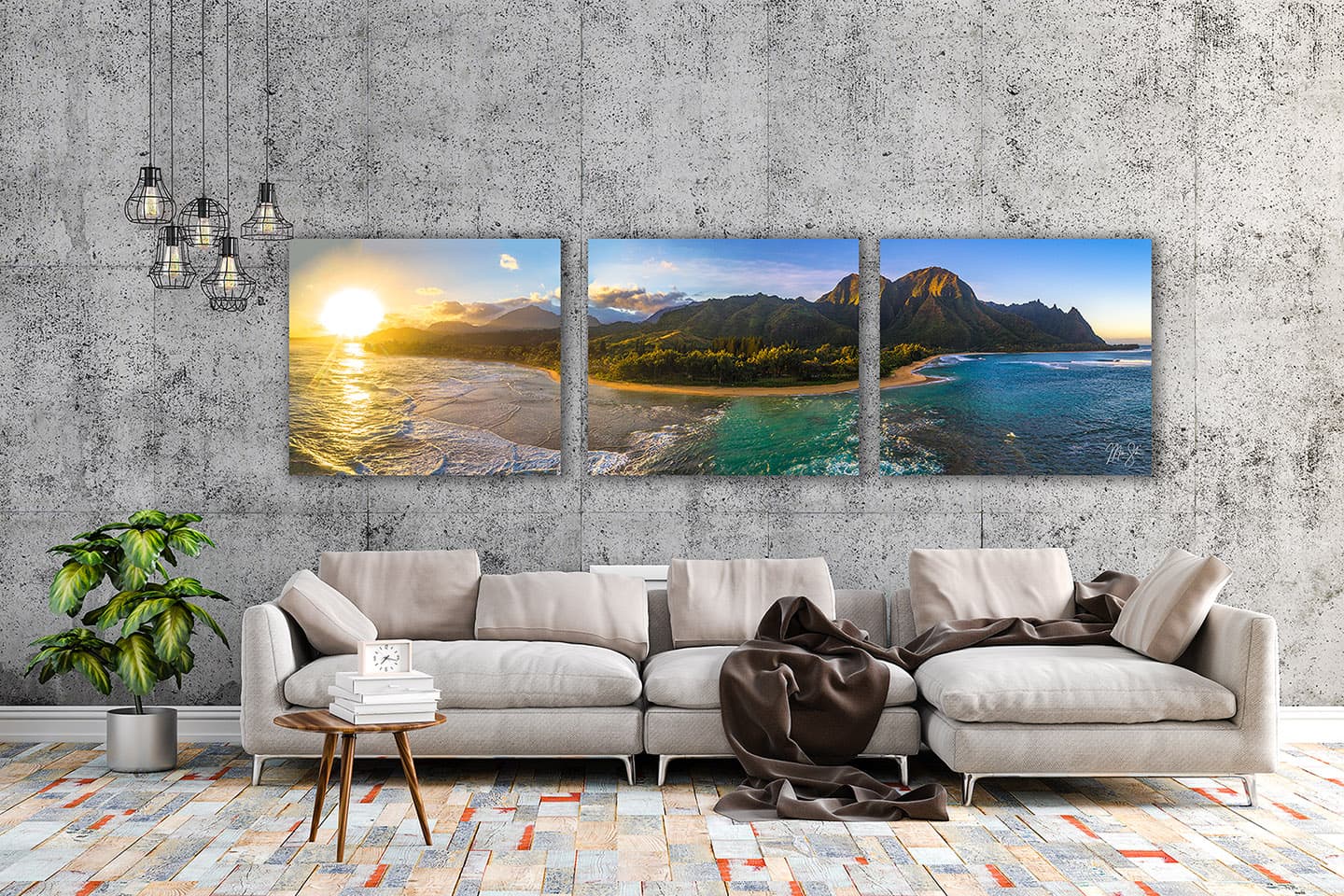 Panel Art For All Sizes!
Triptych and panel art is not just for large spaces. Sometimes a collector just wants a piece of triptych wall art because they like the look of seperating it into three pieces. We can do this with standard sizes too! For example, we might have a 60x20" print, but you want to display it as a triptych. We would print three 20x20" pieces to hang side by side.
Panel art can also be created using any of my three ready to hang print mediums. You can choose from Lumachrome Trulife Acrylic, Chromaluxe Metal Prints or Gallery Mount prints.
Let's Make it Happen!
If you're interested in having multi-panel fine art prints for your space, don't hesitate to contact me so we can make your interior design vision come to life! I also offer free mock-ups so you can see how a piece of art, with panels or stand-alone will look in your space.