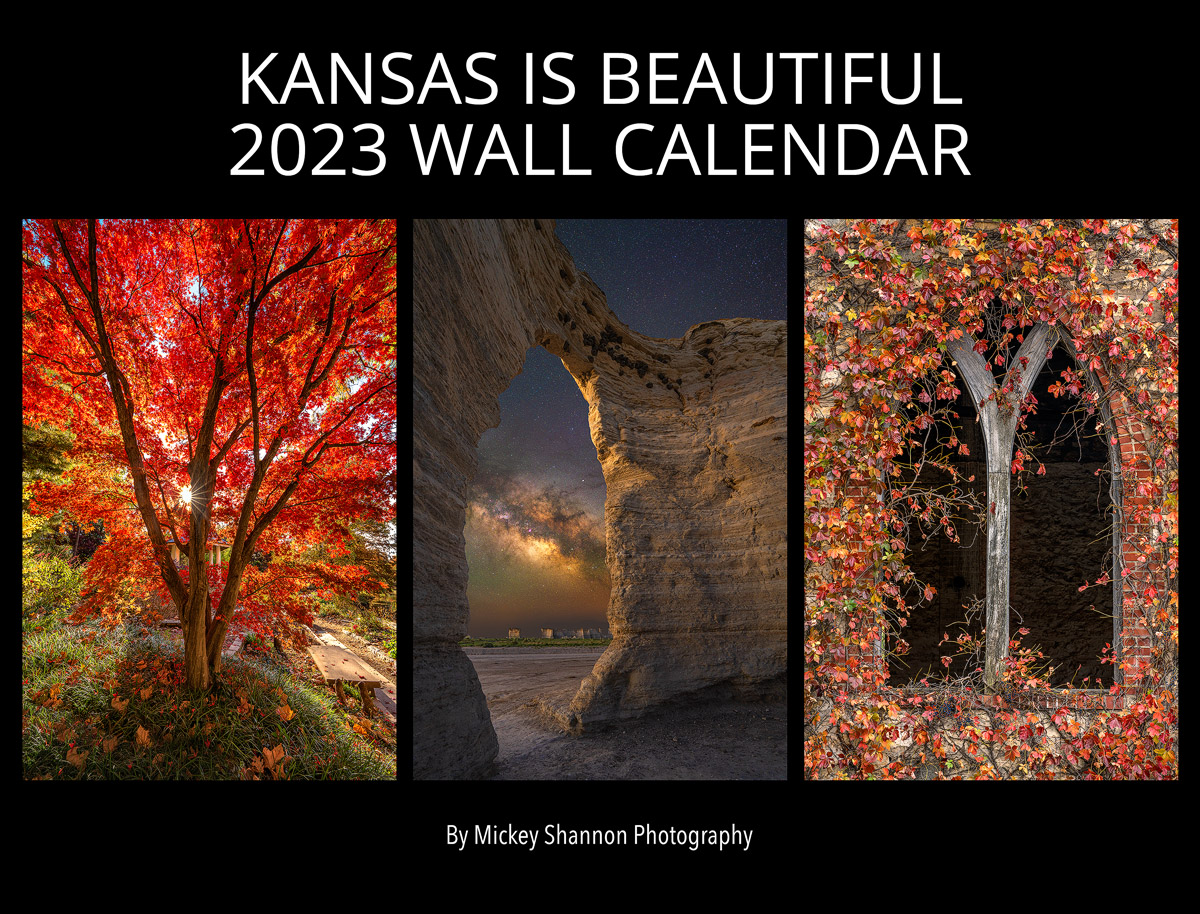 2023 Kansas is Beautiful Wall Calendar
Featuring some of my favorite Kansas locations photographed in the past year, including Quivira National Wildlife Refuge, Bartlett Arboretum, the Wamego windmill, Castle Rock badlands, the Ozark plateau of southeast Kansas and the many crop fields of Kansas.
2023 Kansas calendars are sold out. Check back in the summer for 2024!