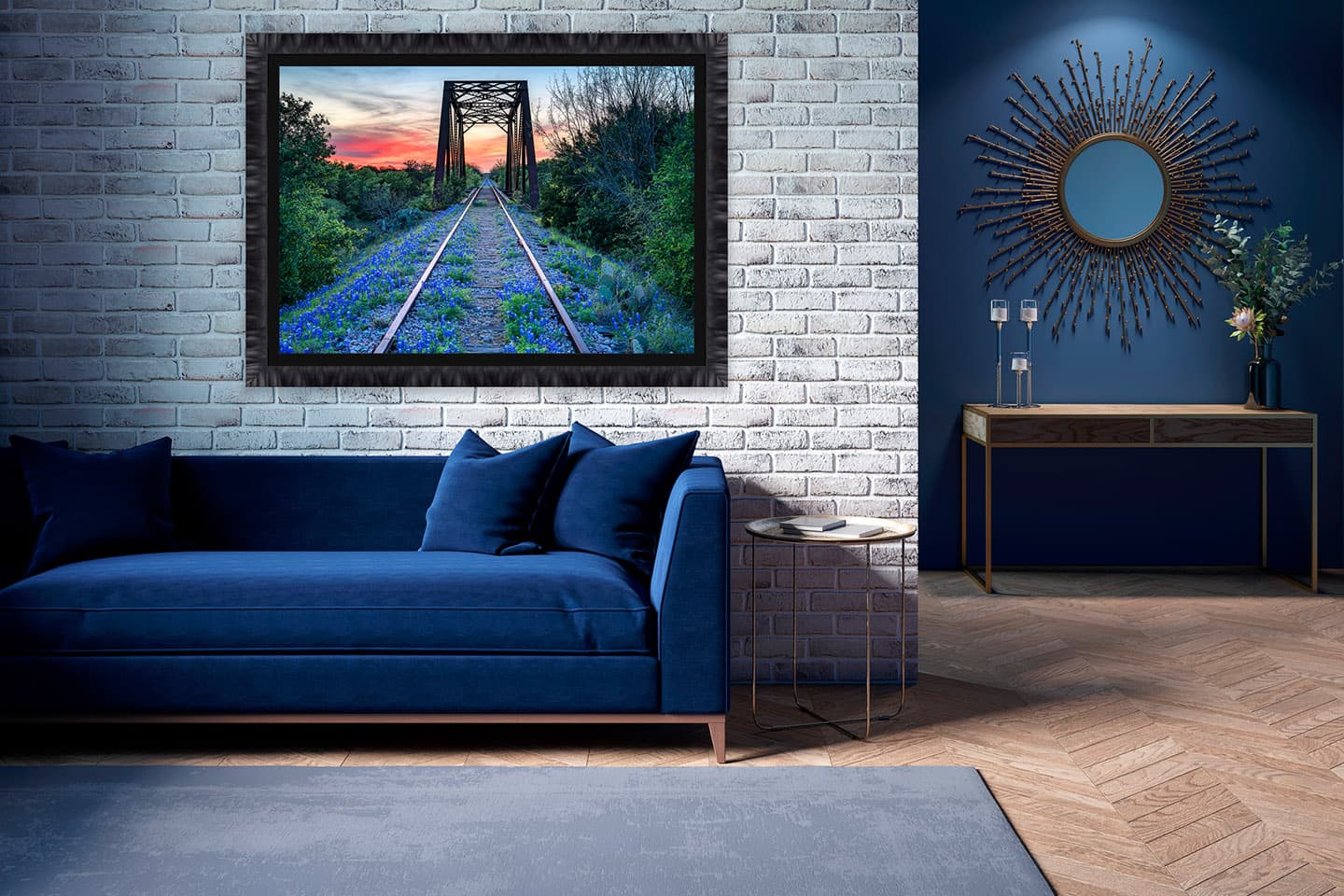 Fine Art Print Frames
While most of my print mediums and styles come ready hang, adding an Italian hand-made ROMA frame to a Lumachrome TruLife Acrylic print or a Larson-Juhl frame to a plaque mount print makes for a stunning piece of fine art. Nothing stands out better than a high quality fine art print framed with one of these options! Read on to learn more about the different frames I offer with my fine art prints.

Why Frame a Fine Art Print
All of my print medium options with the exception of FujiFlex Crystal Archive loose prints come ready to hang as-is. So why add a frame? Here are a few reasons why a frame can really give your artwork that perfect added touch:
A Touch of Luxury
The first and most important reason why you might want to frame a Lumachrome TruLife acrulic or plaque mount print with a ROMA or Larson-Juhl frame is to add a bit of luxury and elegance. A fine art piece framed with one of these two brands is second to none in luxury. ROMA and Larson Juhl frames are two of the most elegant frame mouldings available!
Design Element
Sometimes you really want to hang a large piece in a room, but it just doesn't quite fit the design of the space. Adding a frame can instantly change how your space looks by giving the artwork a bit of buffer and adding a touch of luxury. Certain styles of interior design can really lend themselves to having your artwork framed.
Great Price
Over the years, I have hand-picked the printers I work with to print my work. The mediums I use come from printers I trust. Most of these printers offer framing at such amazing rates that many times it will cost you more to get a print and have it framed at a frame shop. And likely, the frame won't even be as good as a ROMA or Larson-Juhl.
Choices
With eight ROMA frame choices in the Tabacchino and Arber lines, you have options. Even if one of those ROMA frames doesn't fit your style, other frame options from ROMA are available. The same goes for the Larson-Juhl plaque mount prints. If one of the two styles I offer on my website doesn't fit your space, there are many more options from Larson-Juhl. In addition, sometimes I can get framing from other frame-makers if they work with the printers I do. Feel free to reach out if you want something different from what I have online as we can find a frame that fits your space perfectly!
Italian-Hand Made ROMA Framing for Lumachrome TruLife Acrylic Prints
While all Lumachrome TruLife prints come ready to hang as-is, the craftsmanship involved in a ROMA moudling frame is second to none. Adding a ROMA frame adds elegant and luxury to your fine art piece. All ROMA frames are hand-crafted in Italian. The Tabacchino line is inspired by the "piuma di ulivo" and it's detailed texture, preserving the warmth and beauty of the unique aged by nature's elements that roll across the hills of the Tuscan countryside. Whereas, the ROMA Arber line has a glowing beauty and warm feeling handcrafted and inspired by the feeling of a cozy, warm cabin in the woods. I specifically chose these lines of frames for their beauty, but almost any ROMA moulding can be added to your Lumachrome TruLife acrylic print. Other mouldings such as Omega are possible as well.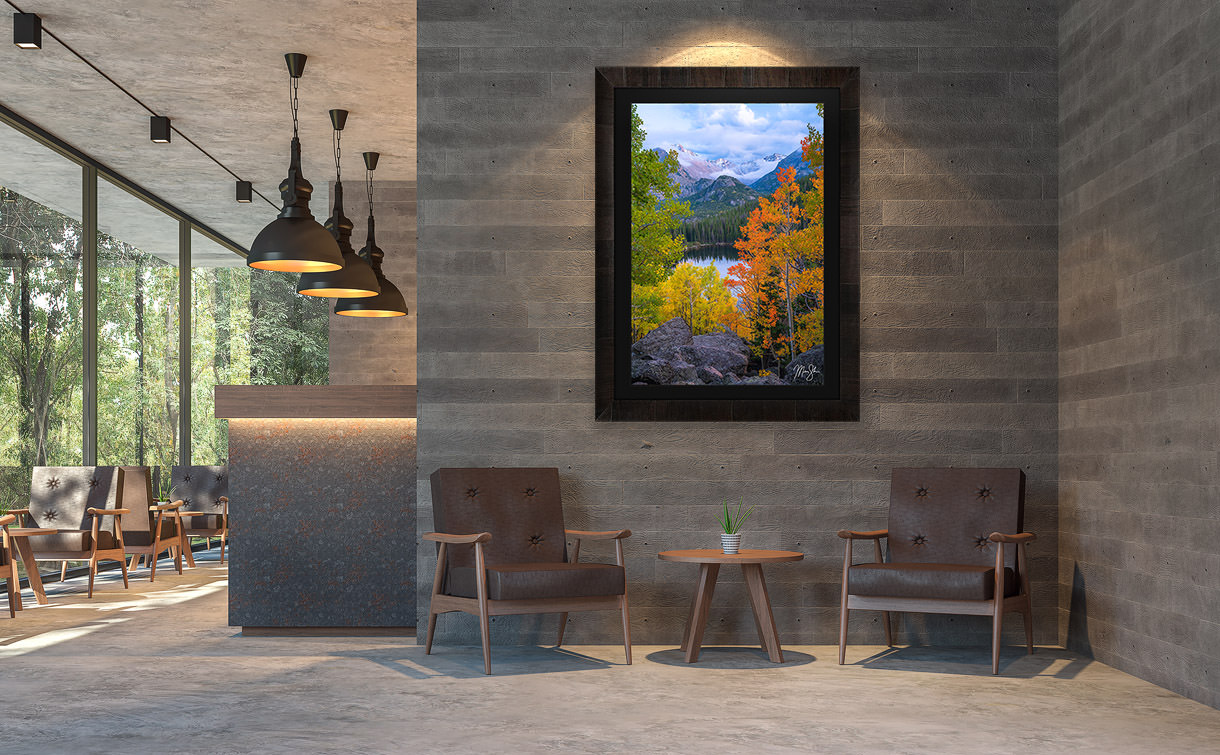 ROMA Frame Options and Sizing
I currently offer eight Italian hand-made ROMA Moulding frames for my luxury Lumachrome TruLife acrylic prints with the choice of two linen liner colors. Four frames are in the ROMA Tabacchino line, measuring 4". The other four are in the ROMA Arber line, measuring 3.5". Both come with linen liners that add 3". For example, if you purchase a 60x40" Lumachrome with a ROMA Tabacchino Dark Ash frame, the total size will be 74"x54" once the linen liner and frame are added to the print. If you order that same 60x40" Lumachrome with a ROMA Arber frame, the total size will be 73x53". Many of these frames do come in smaller sizes, which is sometimes desirable if you are ordering a price that is 30x20" or smaller. In addition, ROMA has many other frame types that we can use. Please contact me to inquire if you would like to get a smaller frame or want to try a frame style not in my normal collections.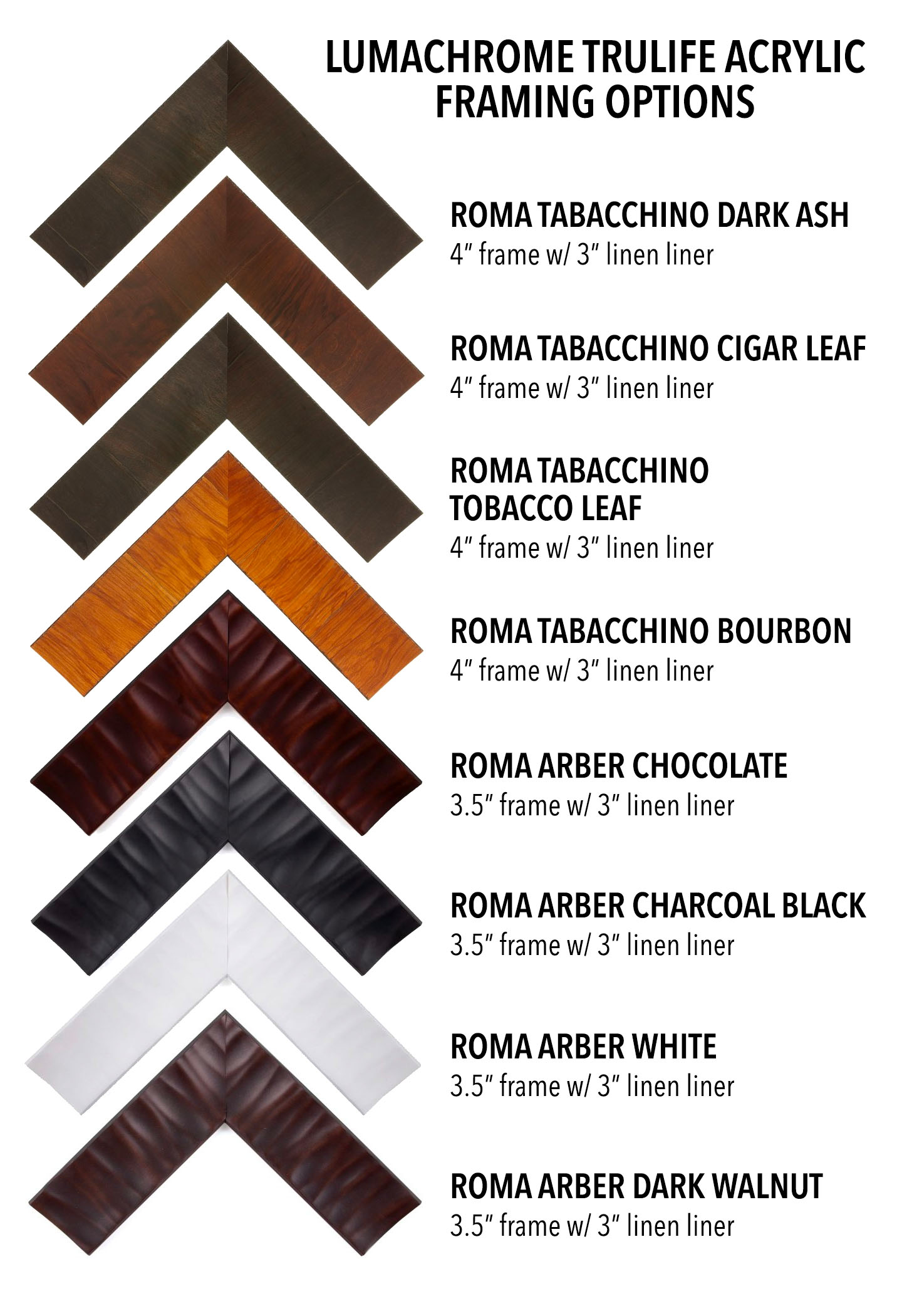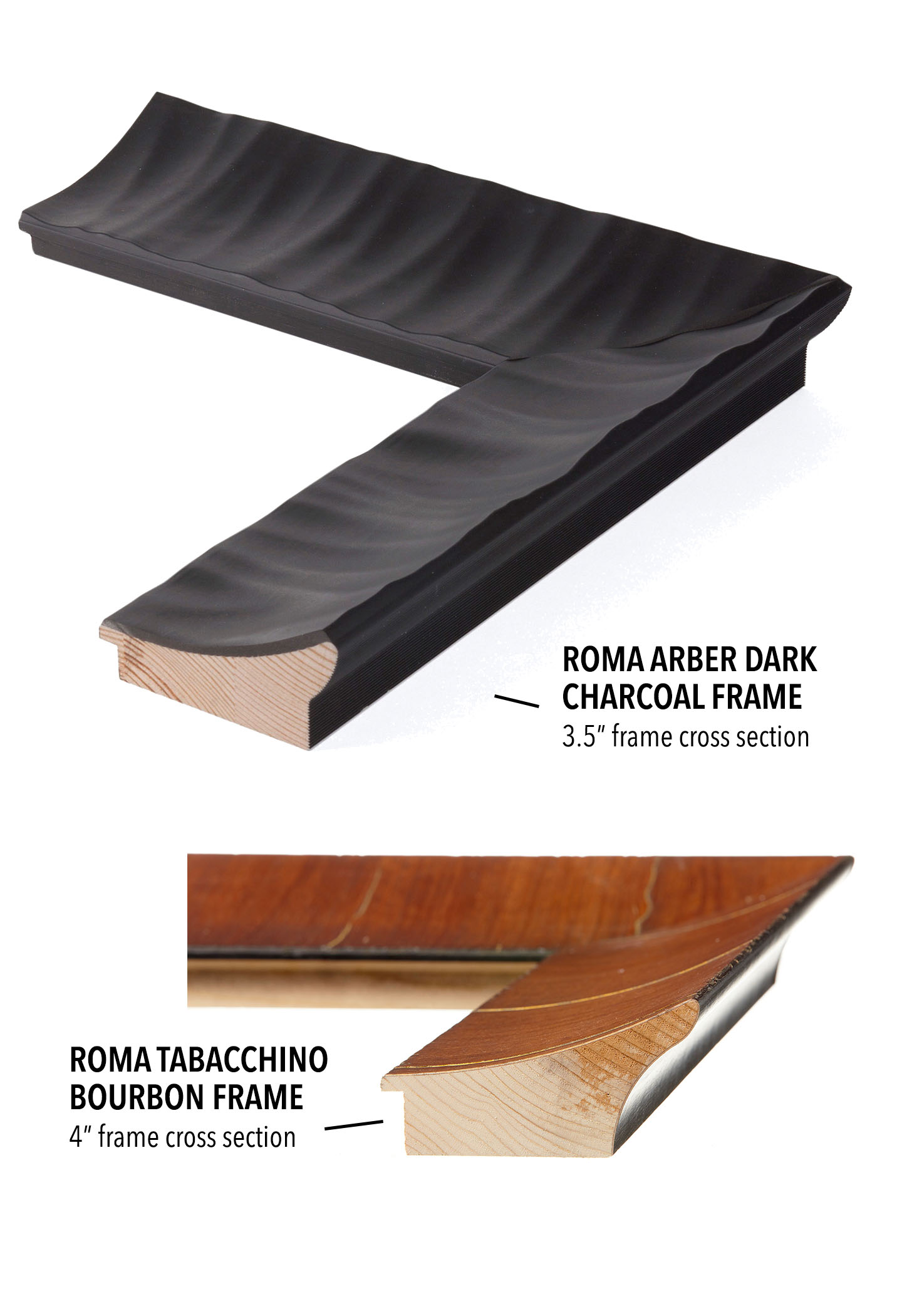 Larson-Juhl Framed Plaque Mounts
I'm happy to announce that I recently started offering these Larson-Juhl frames on my plaque mount prints! They add a touch of elegance to a classic print medium!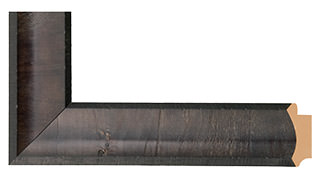 Larson-Juhl Belmont Dark Scoop Frame
Beauty inspired by the Tuscan countryside.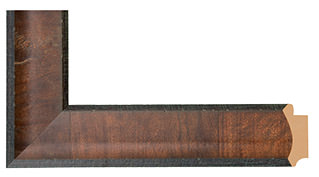 Larson-Juhl Belmont Medium Scoop Frame
Warmth inspired by the Tuscan countryside.