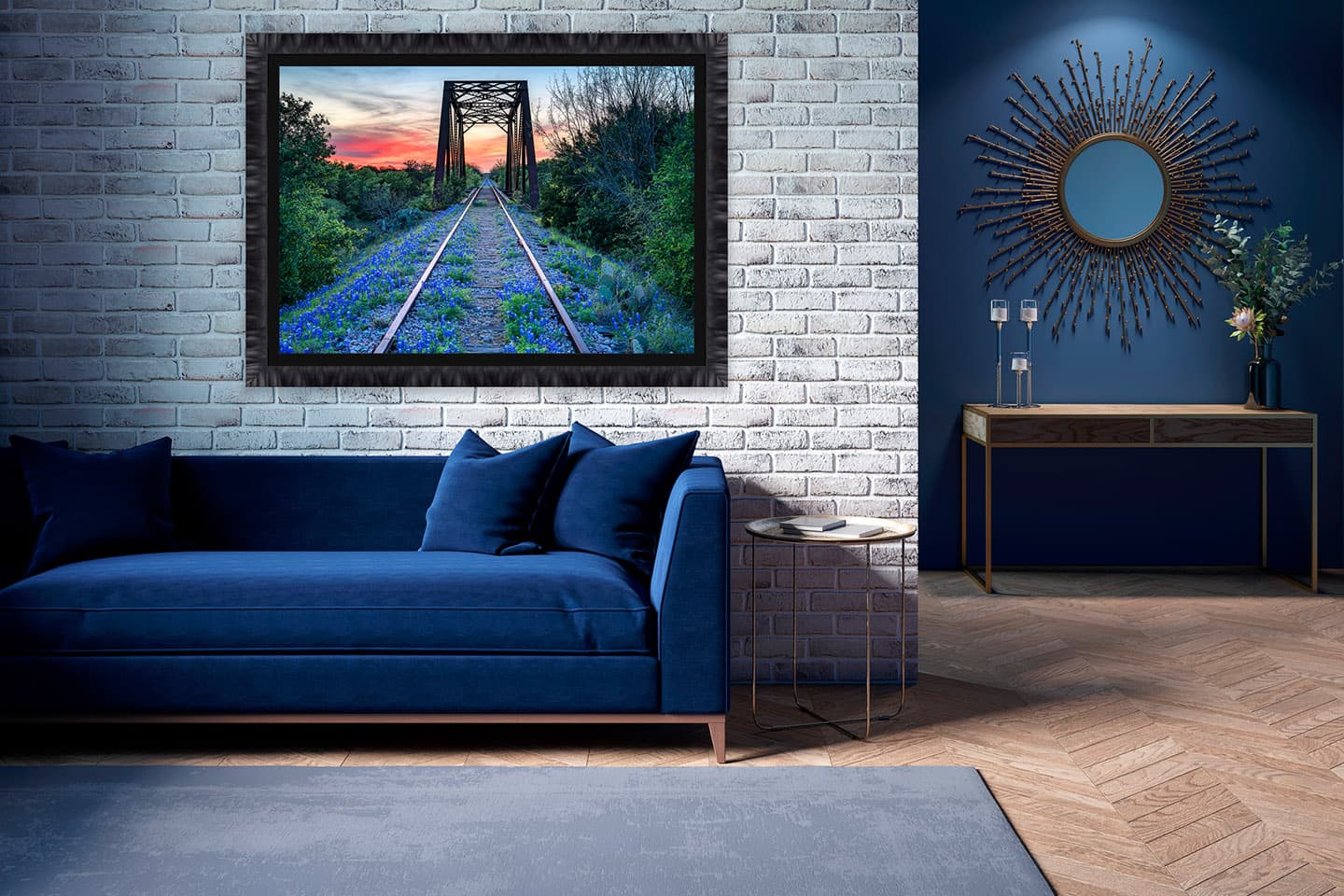 Fine Art Print Frames
While most of my print mediums and styles come ready hang, adding an Italian hand-made ROMA frame to a Lumachrome TruLife Acrylic print or a Larson-Juhl frame to a plaque mount print makes for a stunning piece of fine art. Nothing stands out better than a high quality fine art print framed with one of these options! Read on to learn more about the different frames I offer with my fine art prints.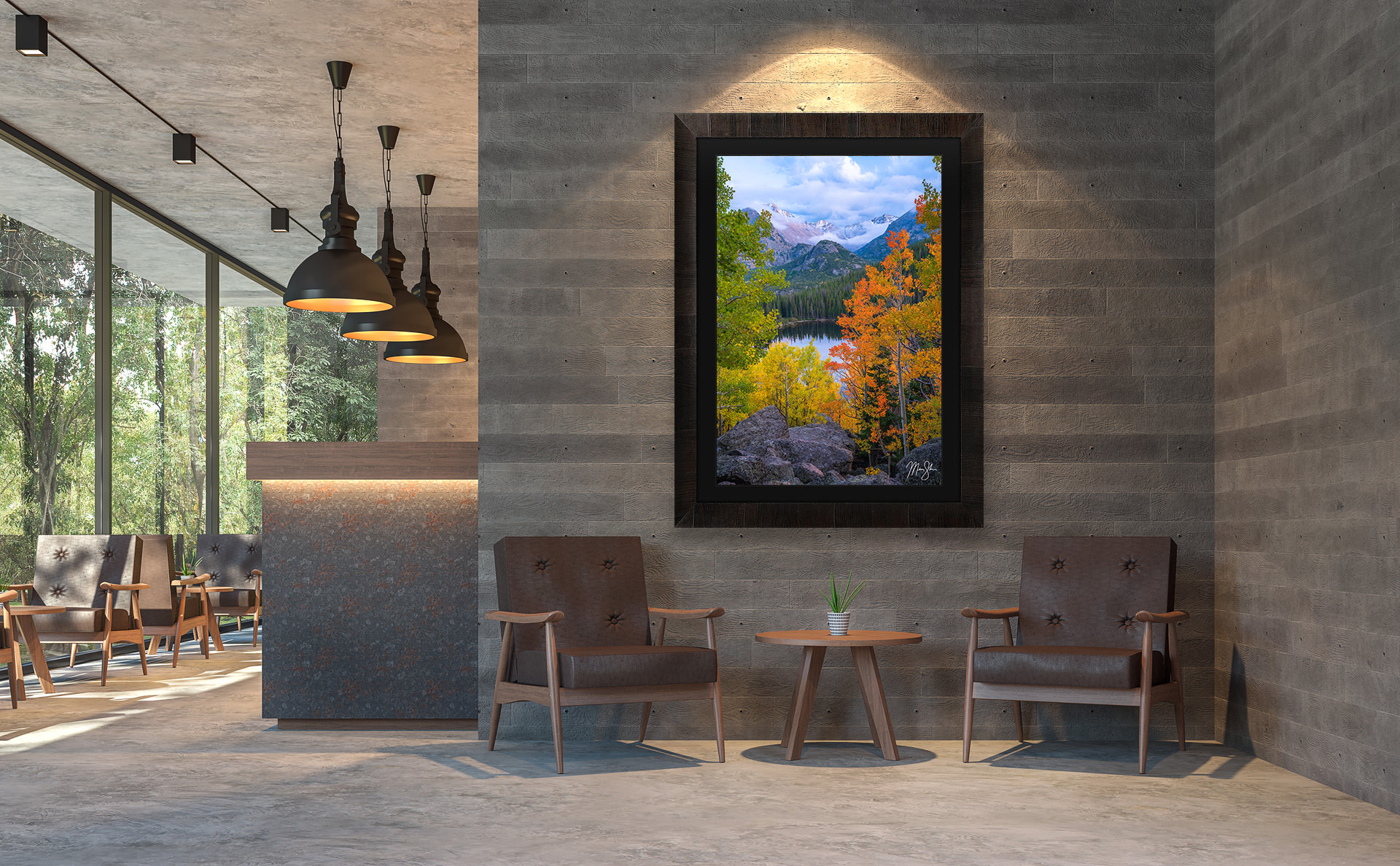 Why Add a Frame?
Like I said above, most of my mediums come ready to hang without the need for a photo frame, but there are a few important reasons why you might want to go that extra step to frame your fine art nature photography! Frames can add an element of luxury and demand extra attention to a piece of fine art that will draw you guests in.
Additionally, frames do a wonderful job of complimenting the space you plan to display your new piece of art. Whether it's wood, stone, brick or a painted wall, picking a frame that makes your space and art compliment each other can add an extra touch of class.
Finally, frames can also offer an added layer of protection to your valuable fine art in the event of damage. Sometimes they can "protect" that art in the case of a drop.
Italian-Hand Made ROMA Framing Options for Lumachrome TruLife Prints
I currently offer eight Italian hand-made ROMA Moulding frames for my luxury Lumachrome TruLife acrylic prints with the choice of two linen liner colors. While all Lumachrome TruLife prints come ready to hang as-is, the craftsmanship involved in a ROMA moudling frame is second to none and adds elegant and luxury to your fine art piece. The width of the frame is display with it's name. Linen liners add another 3" to framed Lumachrome prints. For example, if you purchase a 60x40" Lumachrome with a ROMA Tabacchino Dark Ash frame, the total size will be 74"x54" once the linen liner and frame are added to the print. Many of these frames do come in smaller sizes, which is sometimes desirable if you are ordering a price that is 30x20" or smaller. Please contact me to inquire if you would like to get a smaller frame.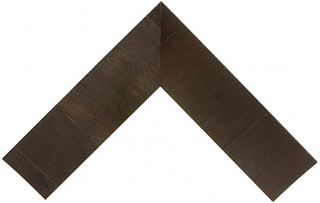 4" ROMA Tabacchino Dark Ash Frame
Beauty inspired by the Tuscan countryside.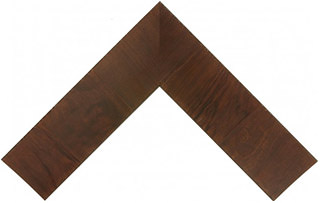 4" ROMA Tabacchino Cigar Leaf Frame
Warmth inspired by the Tuscan countryside.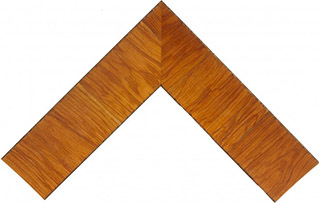 4" ROMA Tabacchino Bourbon Frame
Smooth and warm.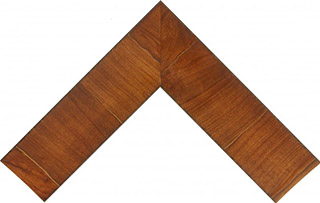 4" ROMA Tabacchino Tobacco Leaf Frame
A lighter frame inspired by Tuscany.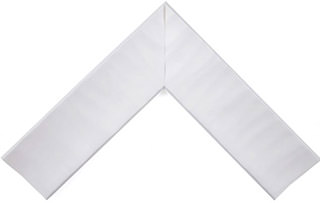 3.5" ROMA Arber White Frame
Modern meets classic.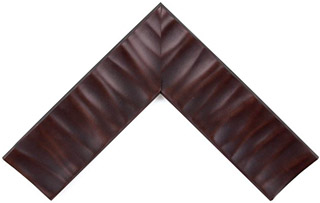 3.5" ROMA Arber Dark Walnut Frame
True beauty and character.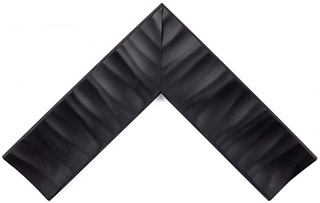 3.5" ROMA Arber Charcoal Black Frame
Mellow hues of dark charcoal
Larson-Juhl Framed Plaque Mounts
I'm happy to announce that I recently started offering these Larson-Juhl frames on my plaque mount prints! They add a touch of elegance to a classic print medium!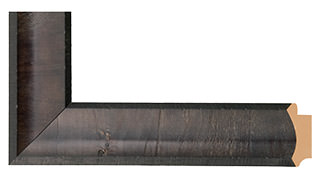 Larson-Juhl Belmont Dark Scoop Frame
Beauty inspired by the Tuscan countryside.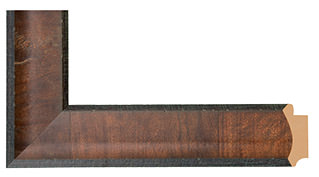 Larson-Juhl Belmont Medium Scoop Frame
Warmth inspired by the Tuscan countryside.