2016 Year In Review
Mickey Shannon | Updated on October 13, 2018
I usually pick a top 10 list of photos for my Year in Review features, but this year seemed to be defined by experiences. First off, I had a goal of traveling Kansas extensively. I've done this for a few years now. The reason is simple: to publish a book titled Kansas is Beautiful. My goal with this book is simple. I plan to create the most beautiful book about Kansas ever created! Needless to say, I spent a lot of days getting up at 3 a.m. to visit places all around the state for sunrise. Or spending the majority of the night out under the stars in the Flint Hills or western Kansas. Depending on a number of factors, I hope to release Kansas is Beautiful either in 2017 or 2018.
In addition to my Kansas travels, I also went on a few adventures. Between two trips to Colorado, a quick trip down to Louisana and a big week-long trip around Lake Erie, through New York, Ontario and Ohio, I was blessed to see a lot this year!
Winter and Early Spring
My photography in Kansas usually slows down in the winter, limited to sunrises, sunsets and the occasional snowstorm. The winter of 2015-2016 turned out to be a bit of a dud. There was little snow, with the exception of a wonderful wet snowstorm on Easter Sunday. And so the best of my work began in February, as warm temperatures came early in 2016. It started by heading up to Cowley State Fishing Lake to capture the Milky Way just before sunrise in late February. I didn't expect the falls to be flowing, but they were! So I grabbed a shot of the rising Milky Way over one of the most famous of Kansas waterfalls.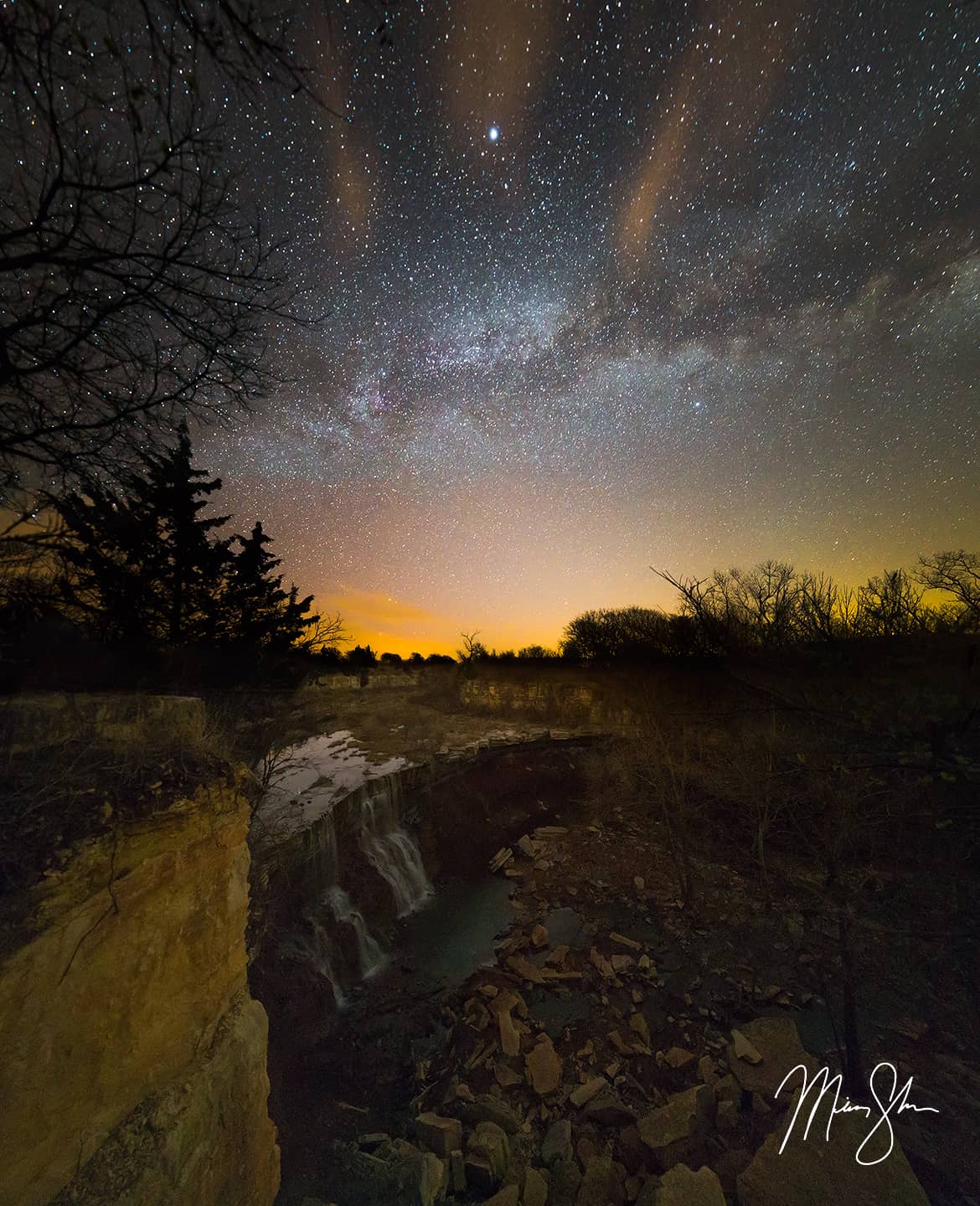 On my way back from shooting the Milky Way at Cowley Lake, some fog developed as I made it back to Wichita. I raced on down to the Keeper of the Plains and managed the sunrise shot below. It was a best seller throughout 2016.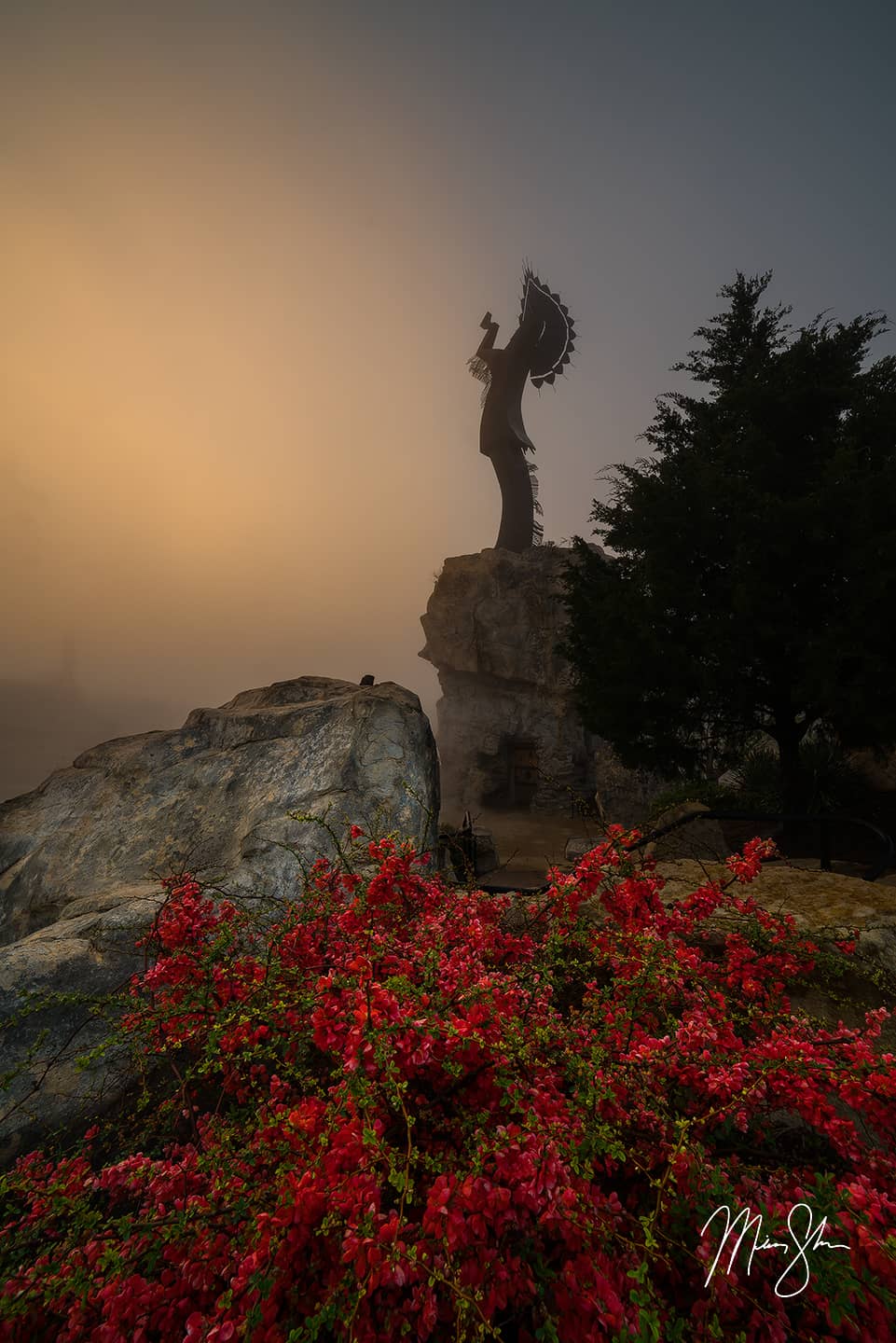 At the end of March, the annual burning of the Flint Hills began. I captured quite a few shots of it, but the one below was my favorite.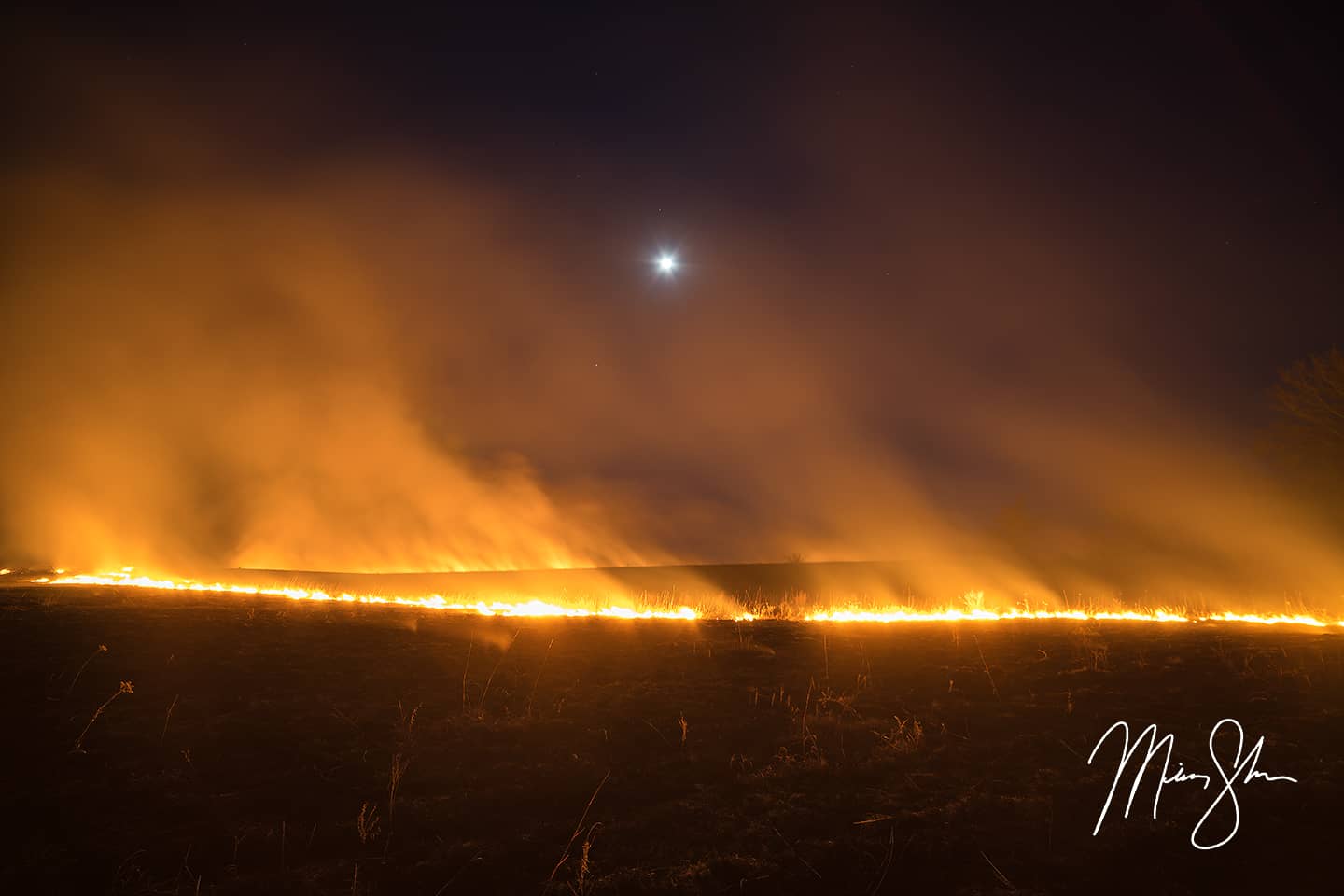 Western Kansas and a trip to Bayou country
In early April I took a few days off work and went west. Stopping at Cedar Bluff State Park, Castle Rock and eventually my main destination of Monument Rocks and Lake Scott State Park. Monument Rocks is one of the most fascinating landmarks Kansas has to offer! Some of my best shots this year were taken out that way. Below are a few of them.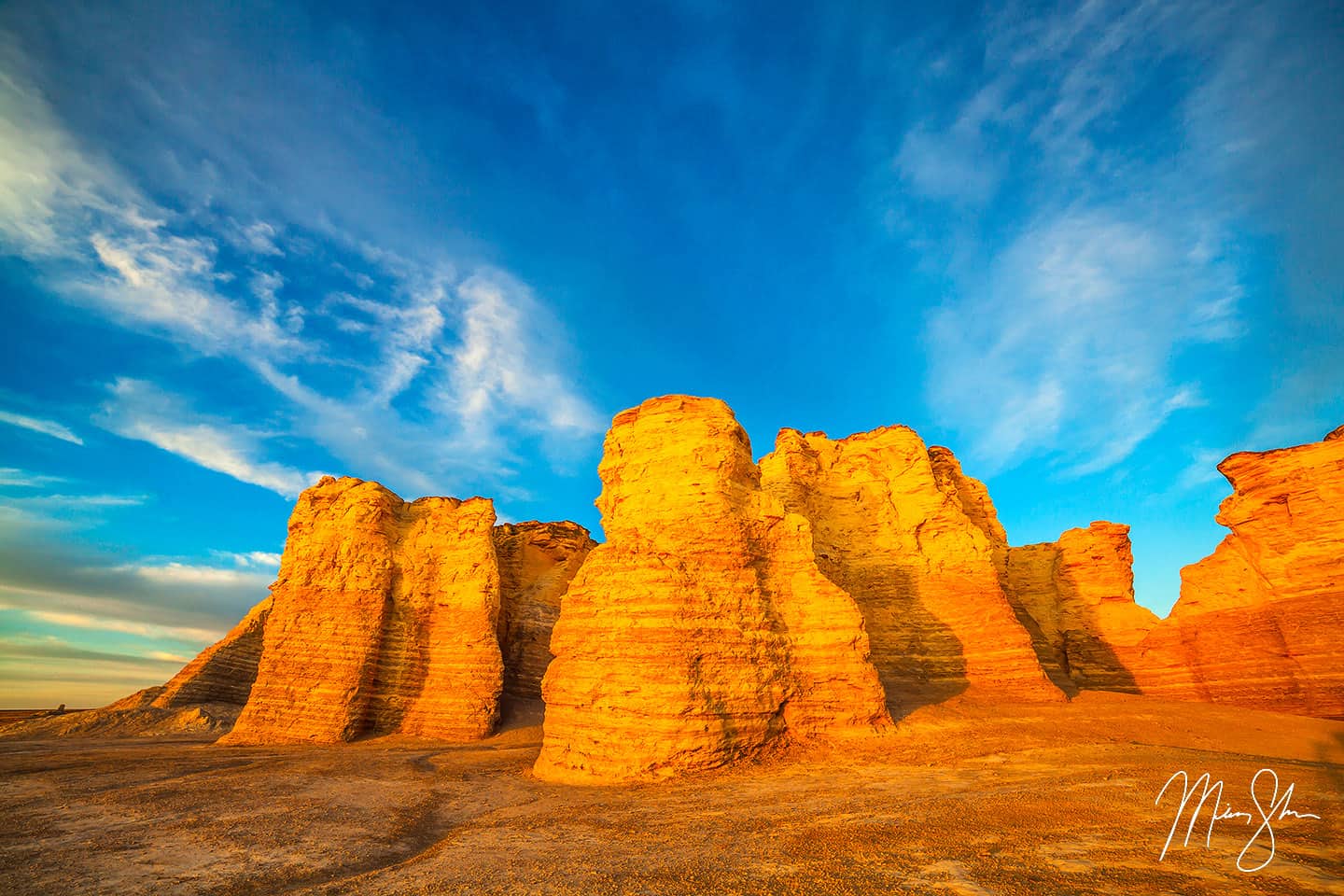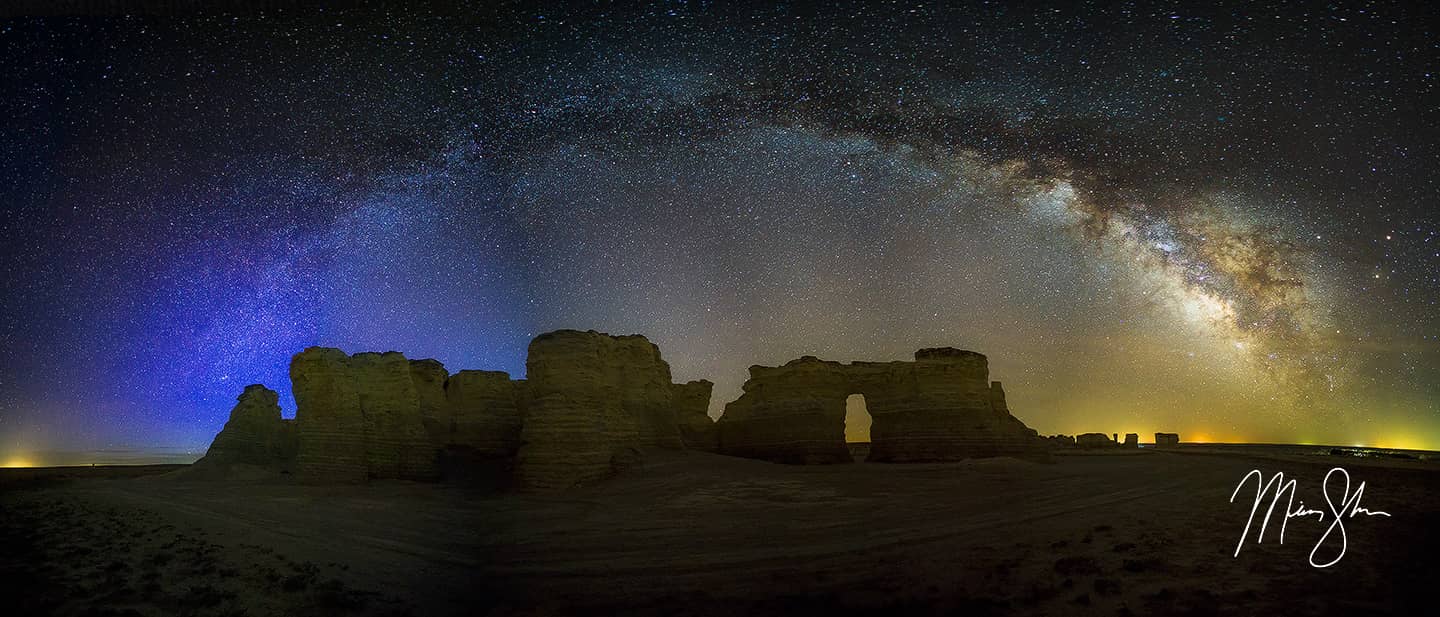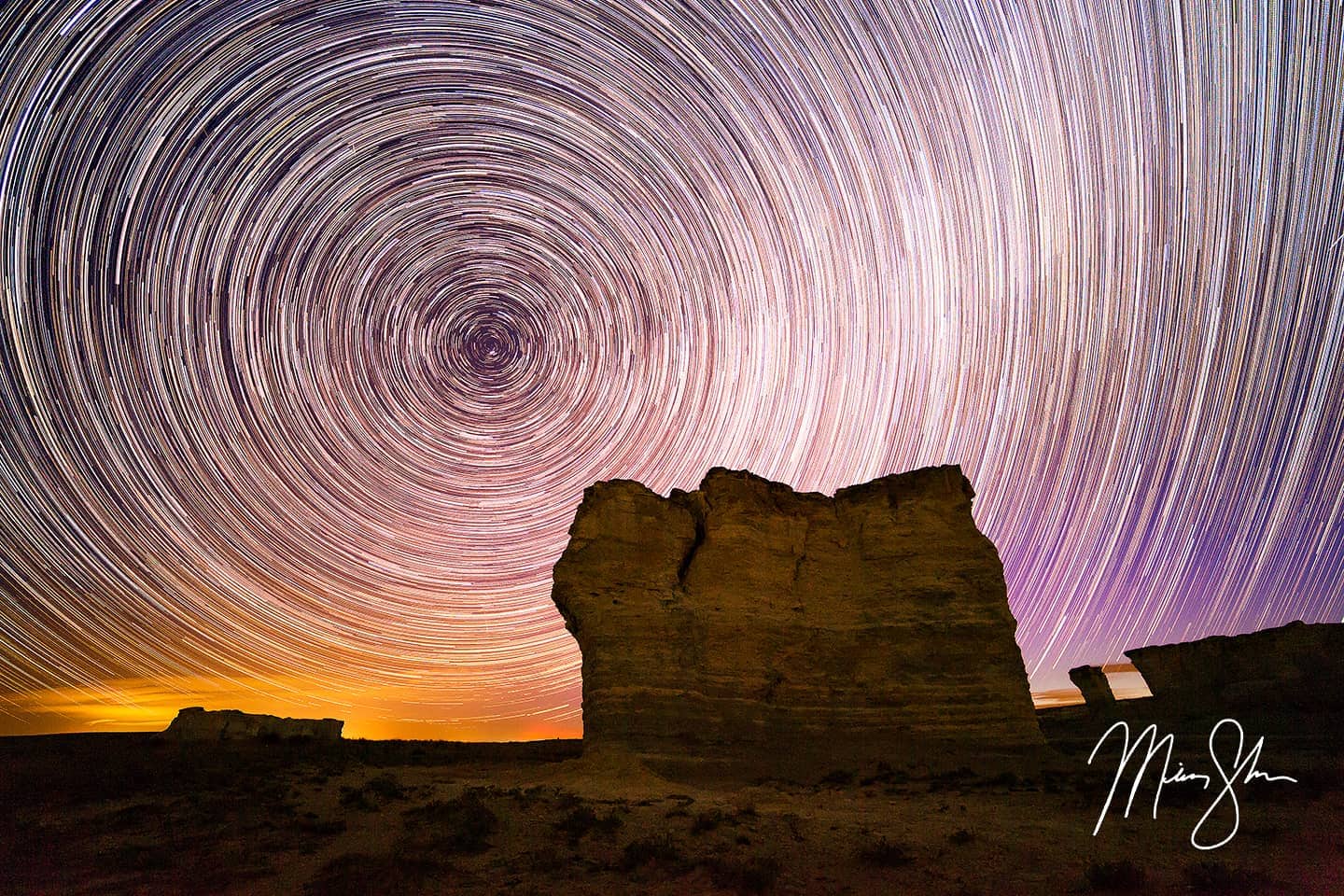 In later April, my wife, Valerie Shannon Photography, booked a wedding gig down in Louisiana. So we took a couple days off and hit the road to see the Bayou Country. I don't feel like I photographed all that many shots that would be considered some of my best, but it was still a fun trip to a new location. One of the better images from the trip was capturing this fox running across Oak Alley Plantation's grounds early in the morning. The giant oaks in the south are something to behold!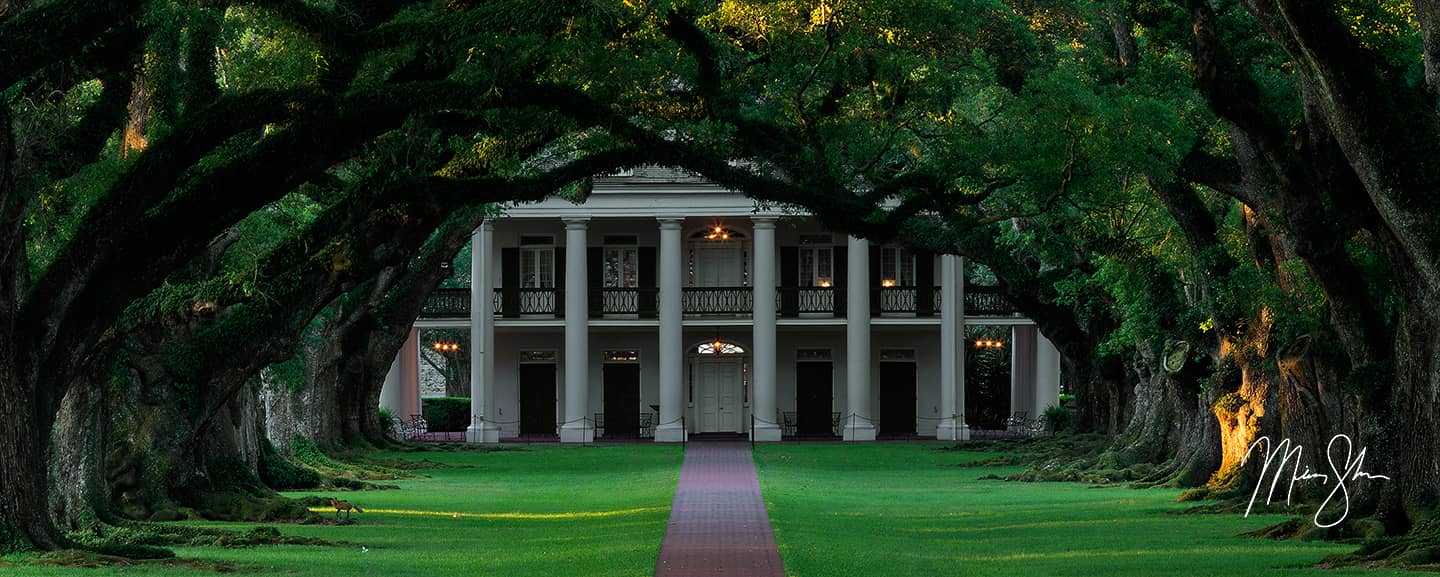 A meteor shower, waterfalls and a trip to Big Basin
As warmer weather set in and May arrived, so did the Eta Aquarid meteor shower. I took 2-3 nights off work and set about shooting a number of Milky Way scenes with meteors. I didn't manage very many meteor shots, with the exception of the one below, but was pretty happy with a few of the Milky Way shots.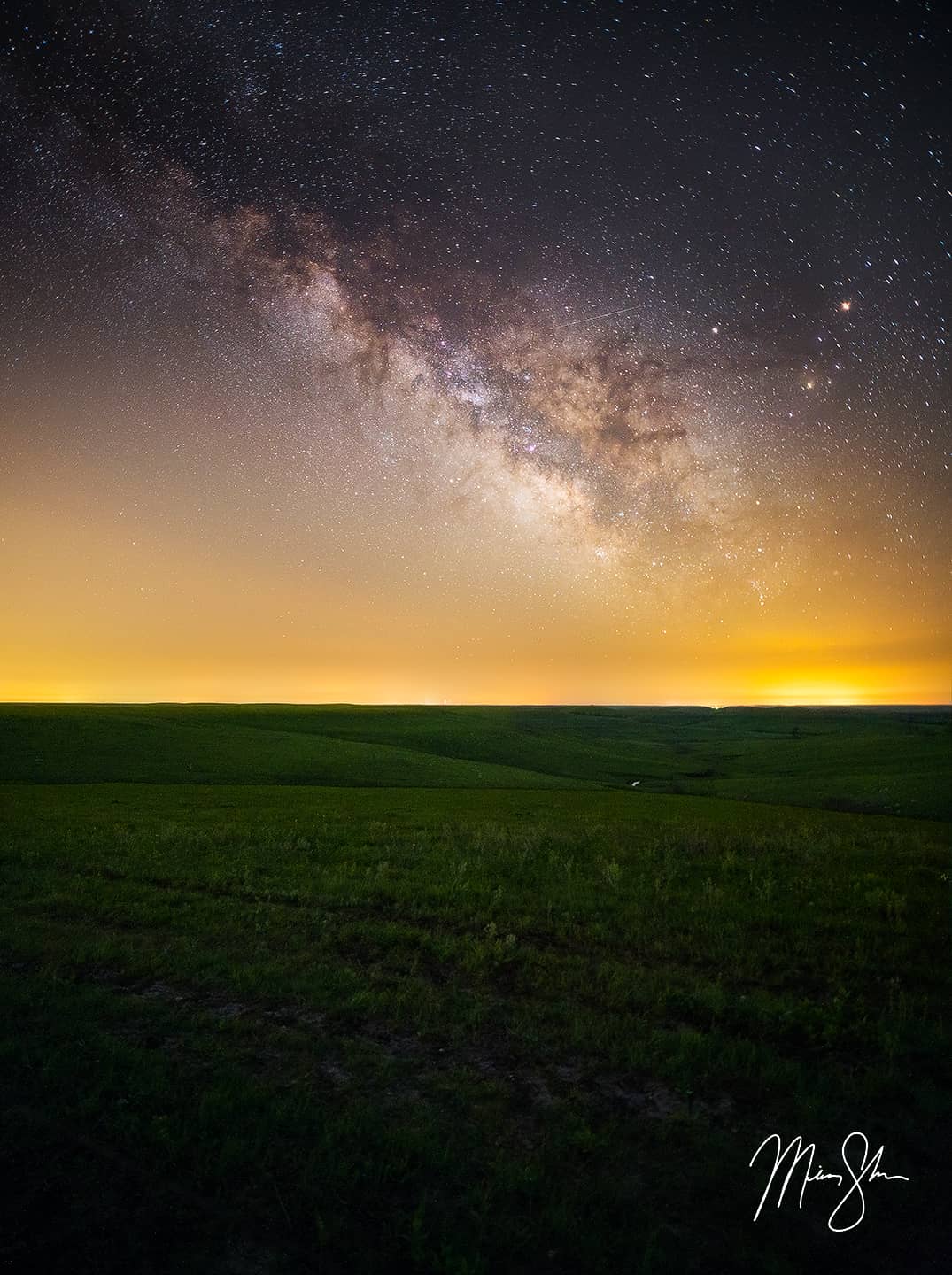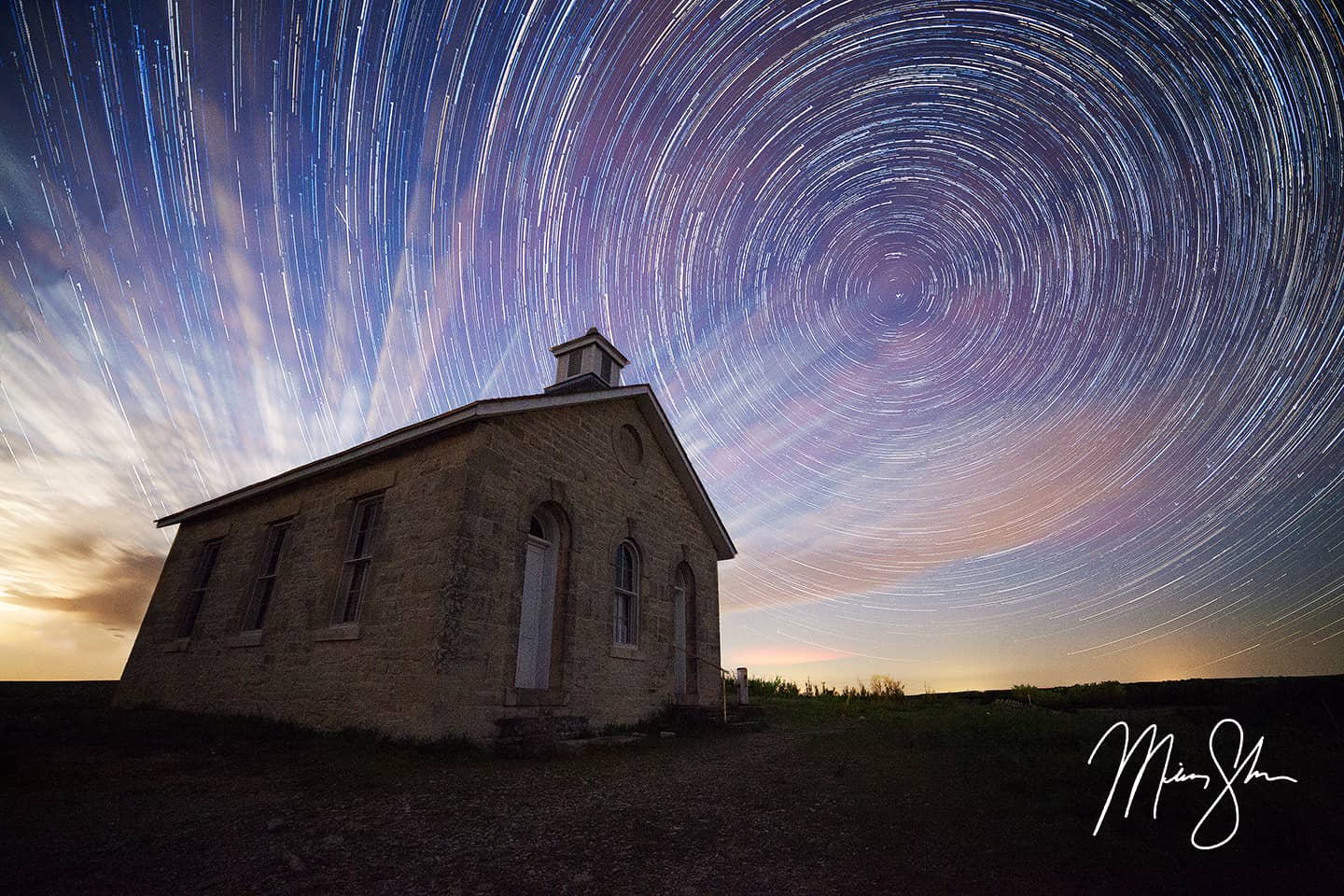 This shot with it's silhouette of trees in front of the Milky Way and light pollution won the award of best Night photo KLM Airlines June photography competition.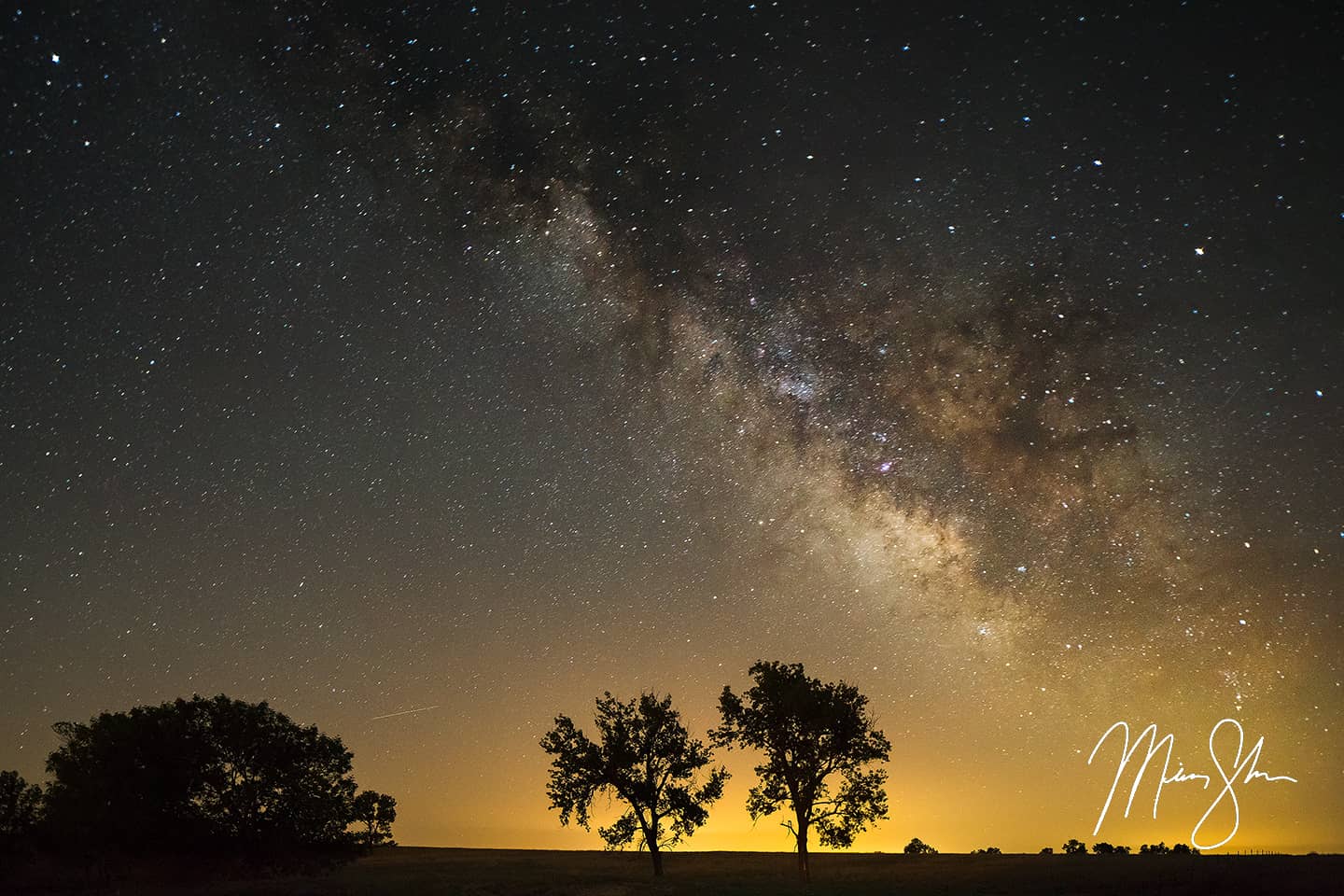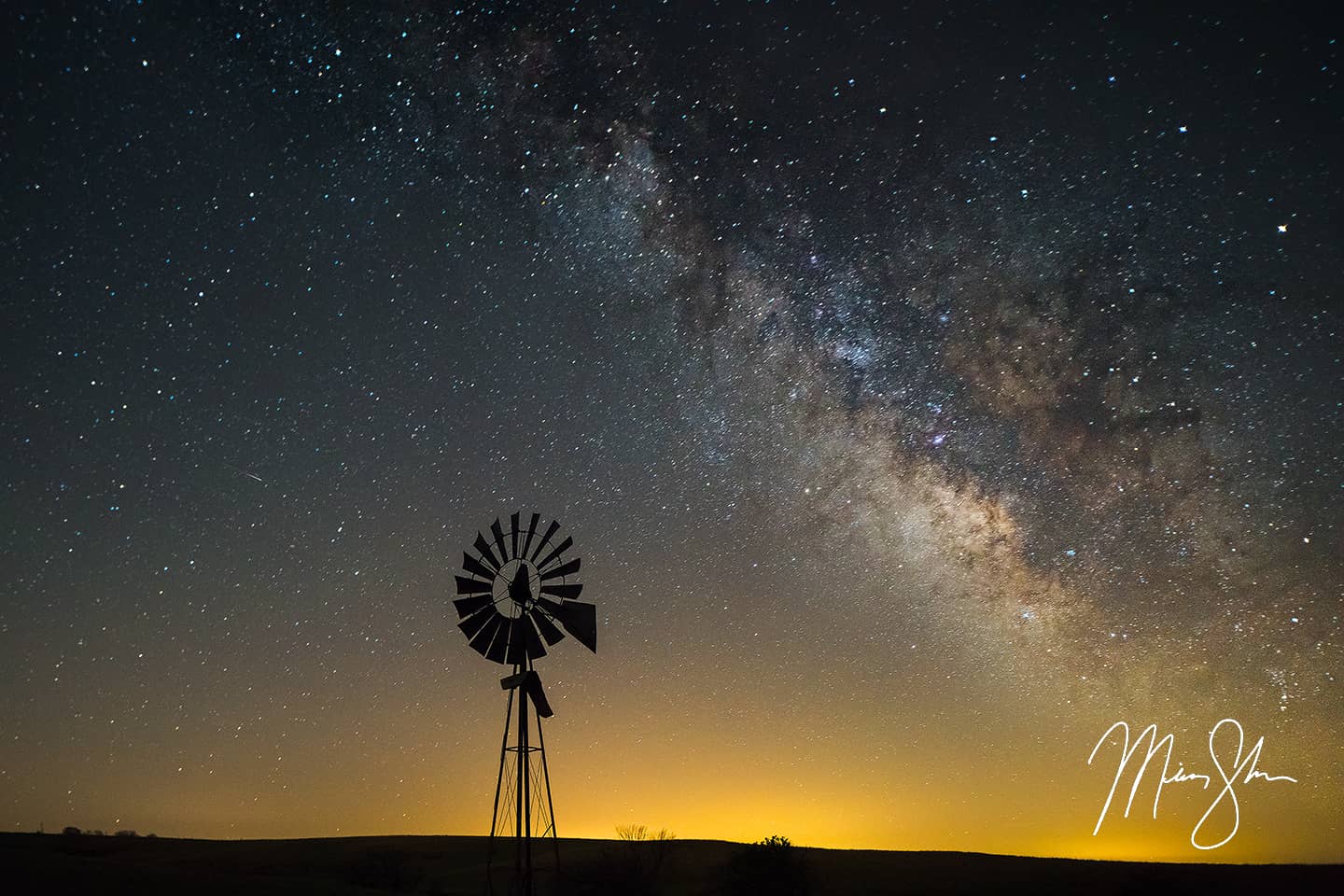 Spring rains brought with them the rushing of waterfalls. I managed to bring my visited waterfalls in Kansas tally to over 70 this year. The four below were some of my favorites.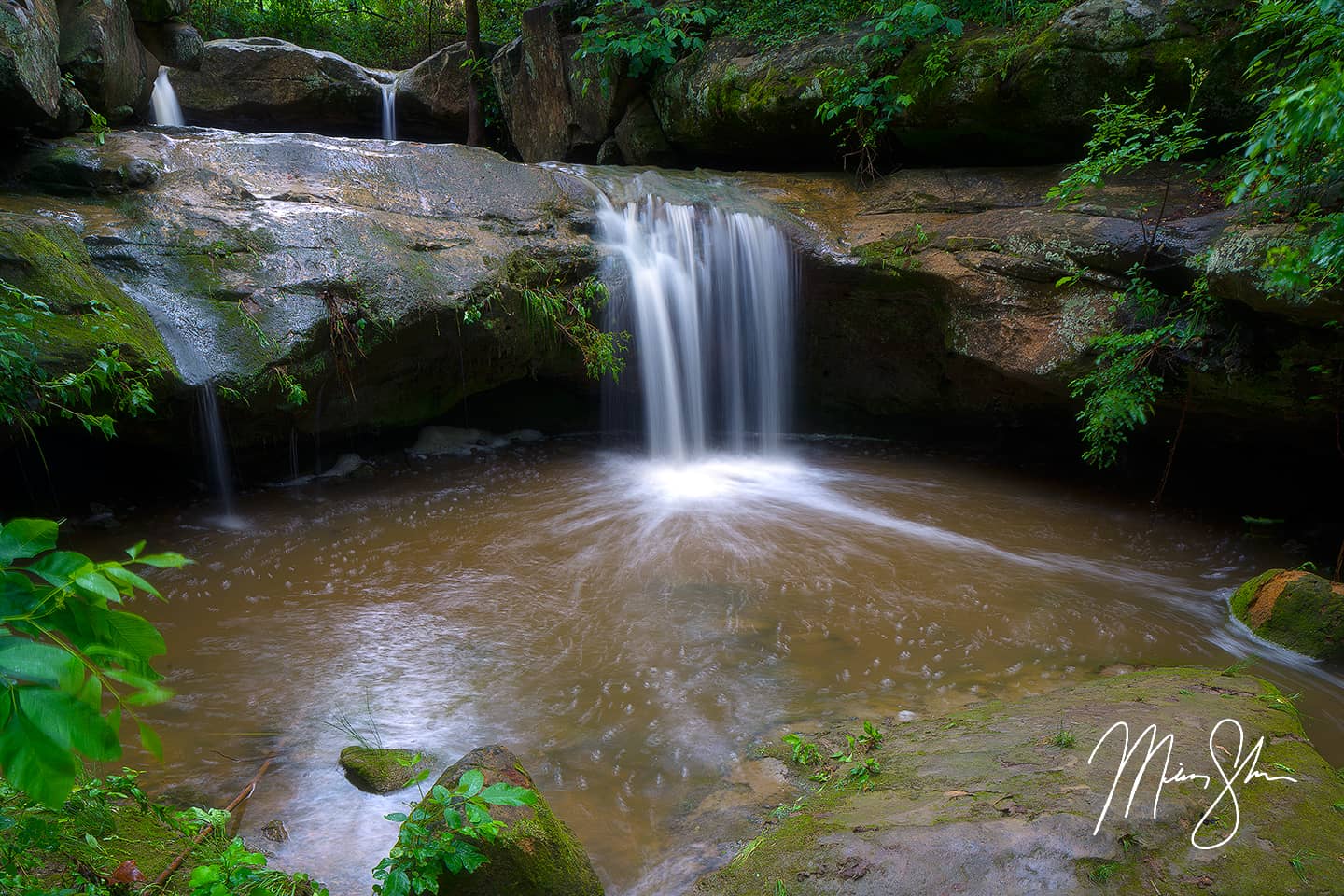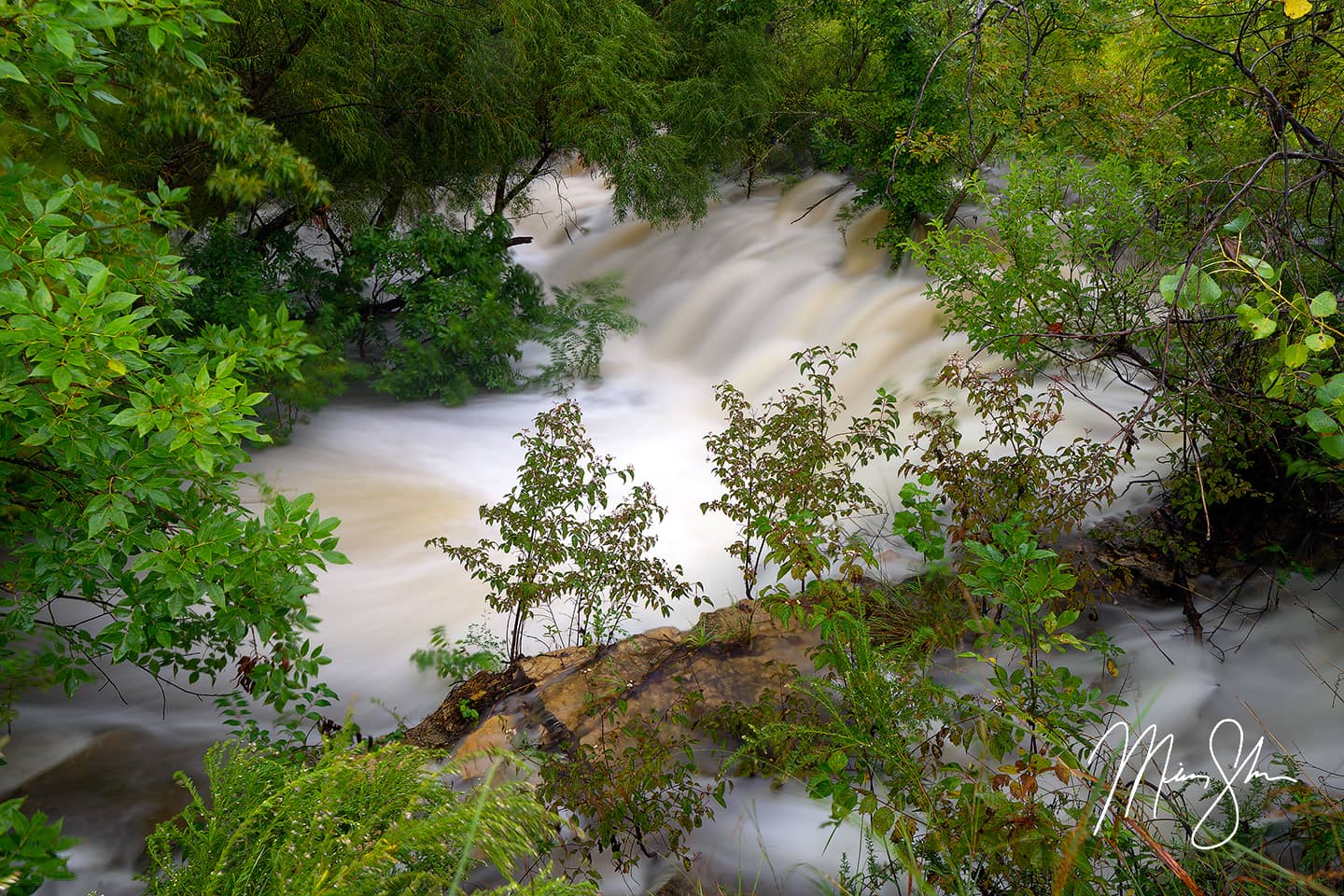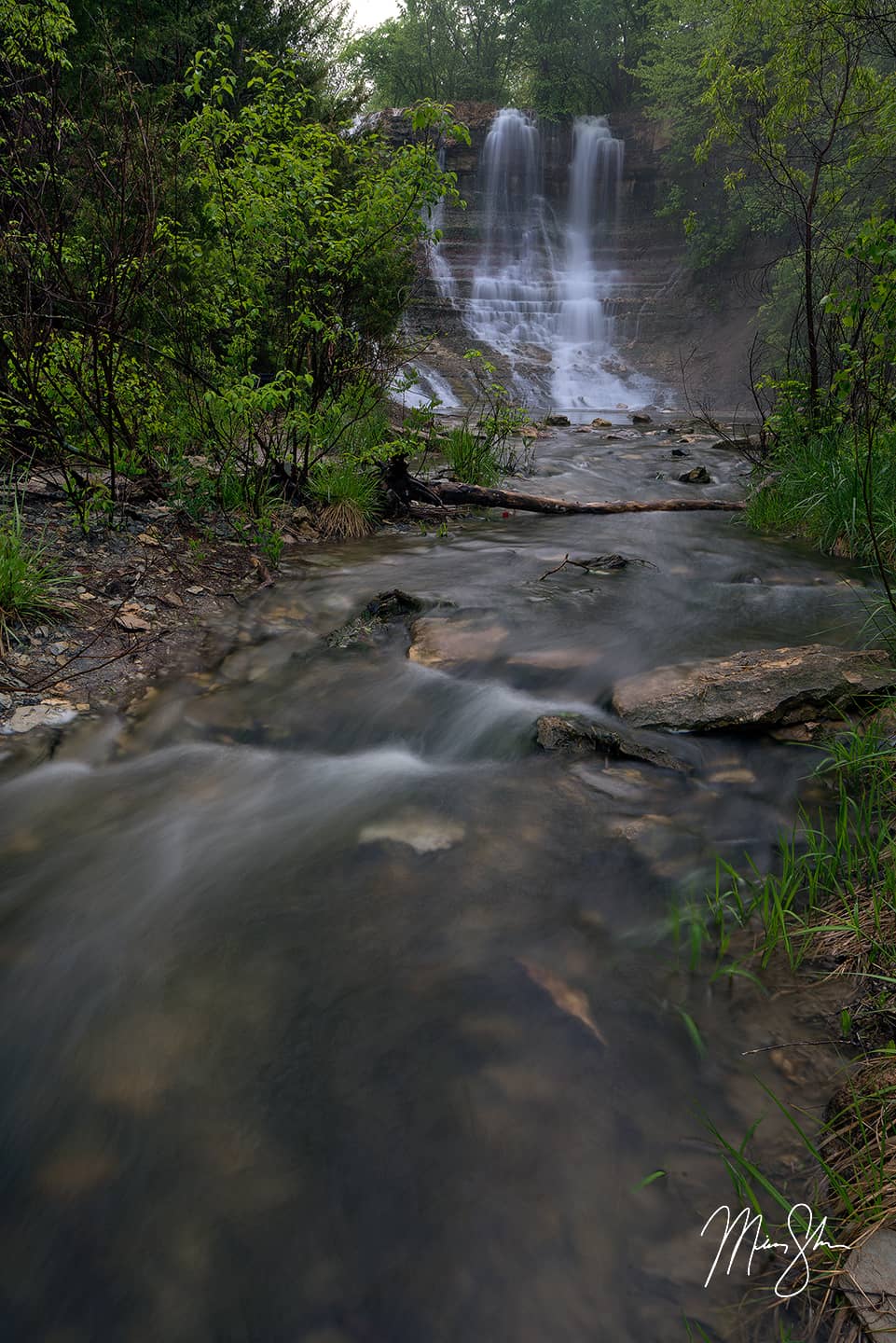 In late May, I took a wonderful 3a.m. trip to the Gypsum Hills for sunrise. My favorite shot from that little road trip was this sunrise shot from the edge of Big Basin.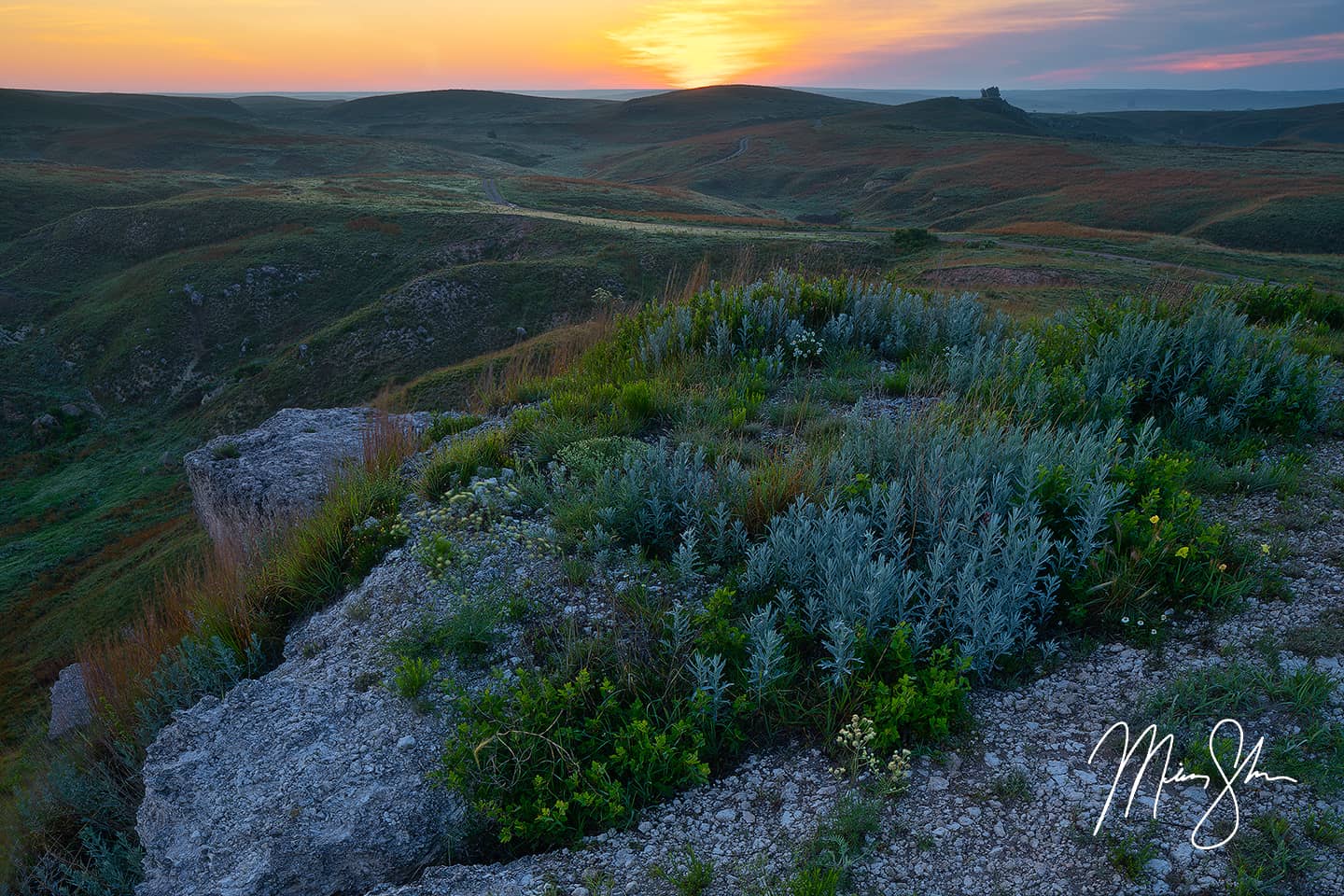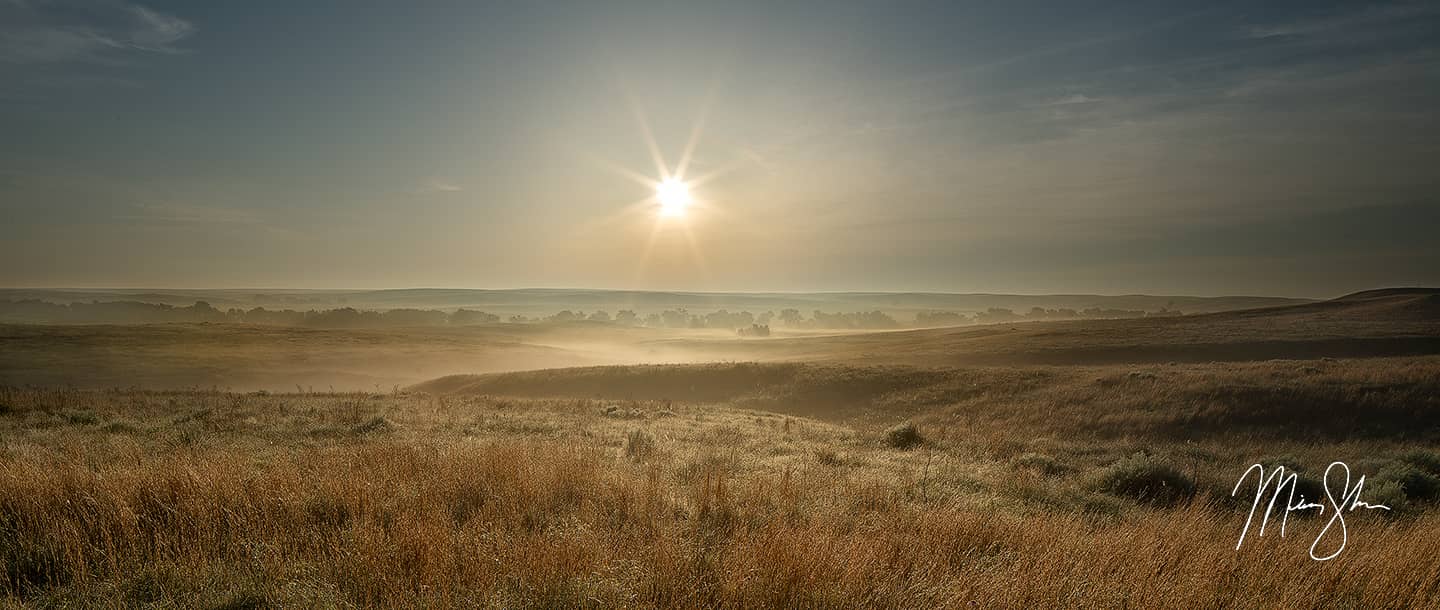 The Flint Hills and a surprise visit by the Northern Lights
In early June, I took a trip up to Quivira National Wildlife Refuge to shoot the Milky Way. I wrote a long story that involves being stranded at Quivira for half the night. What I didn't bargain for was capturing the faint Northern Lights showing up!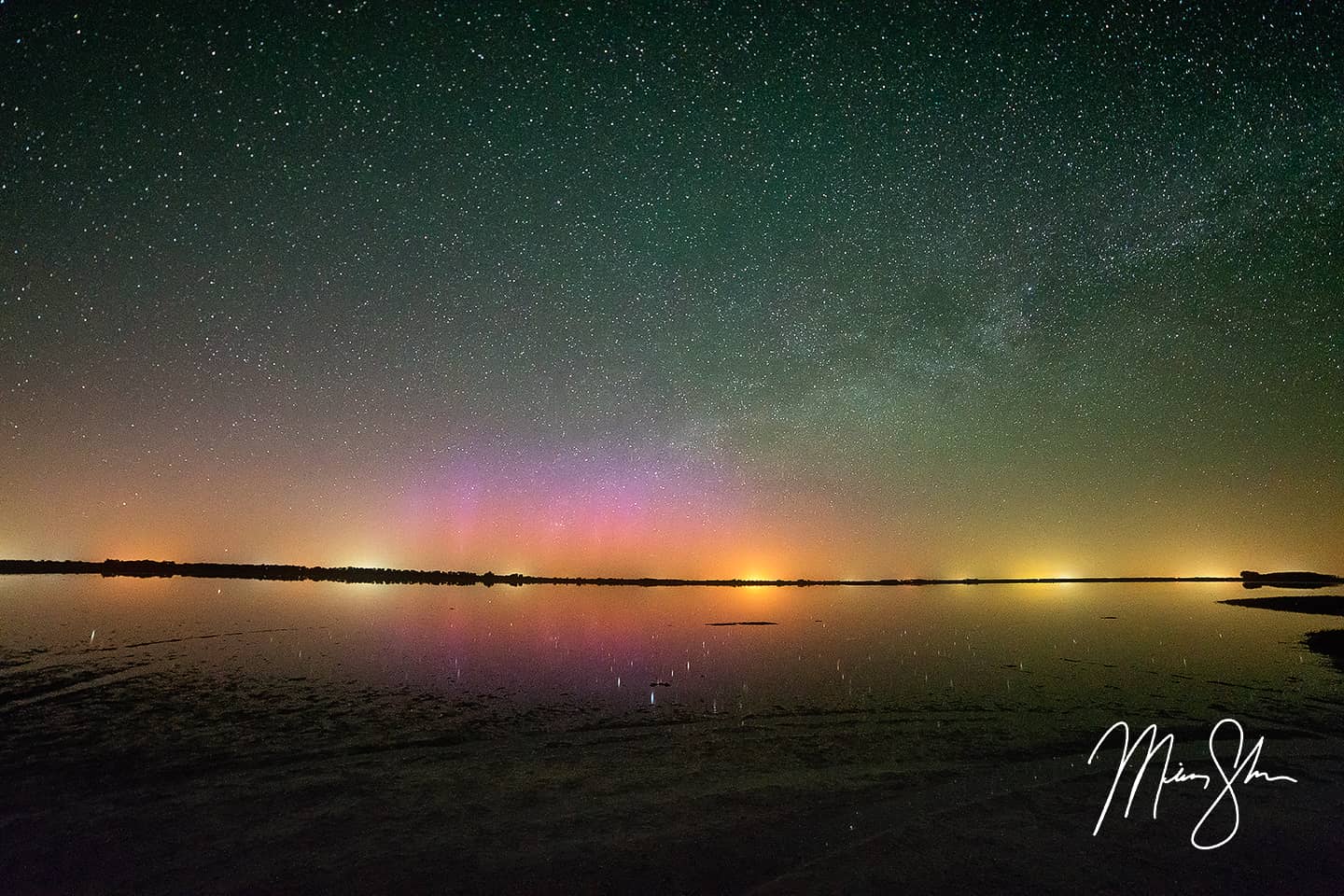 As the month of June moved on, I took a few trips out to the Flint Hills to admire how green everything was in 2016! My favorite sunset of the year happened on a trip to Texaco Hill, as seen below.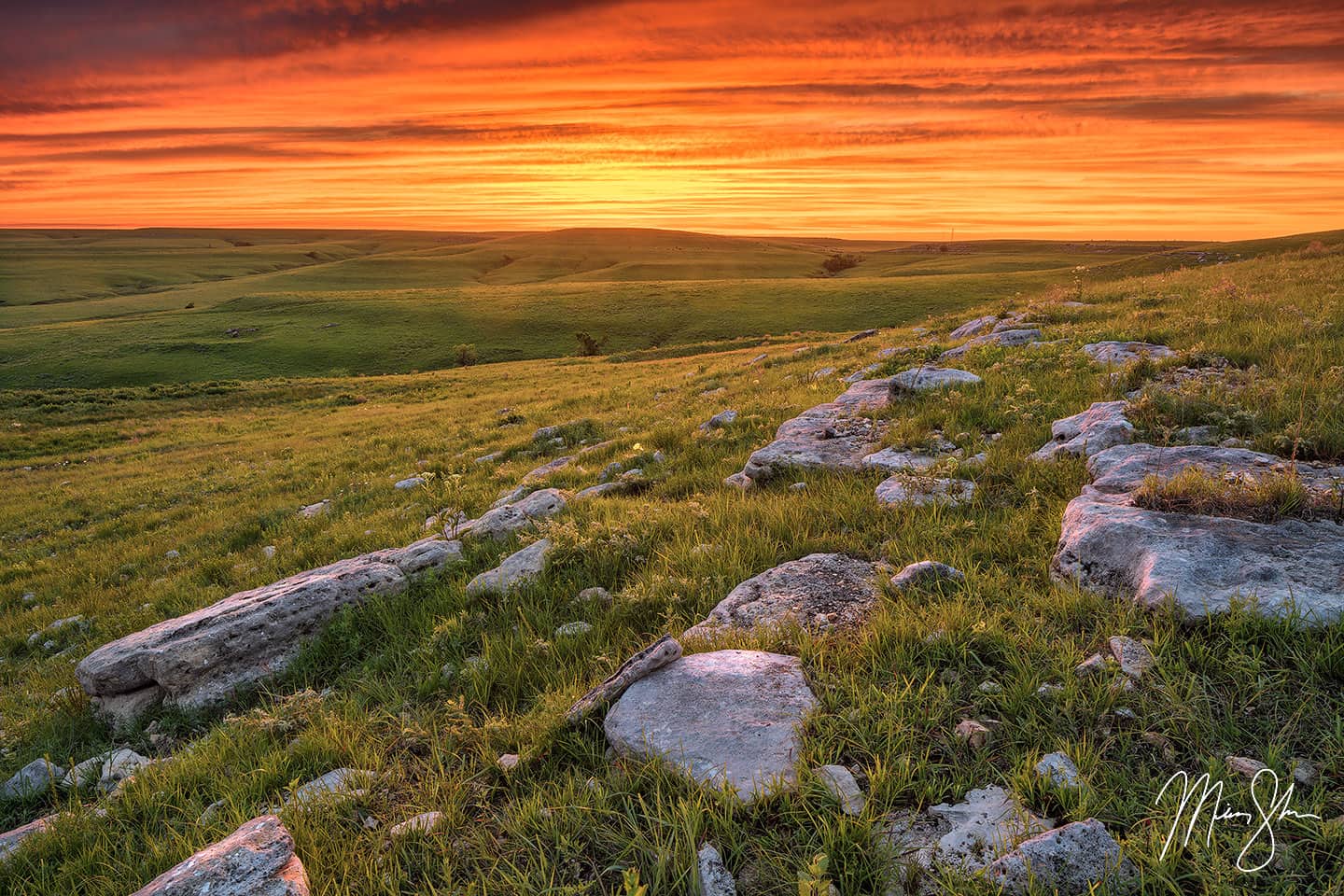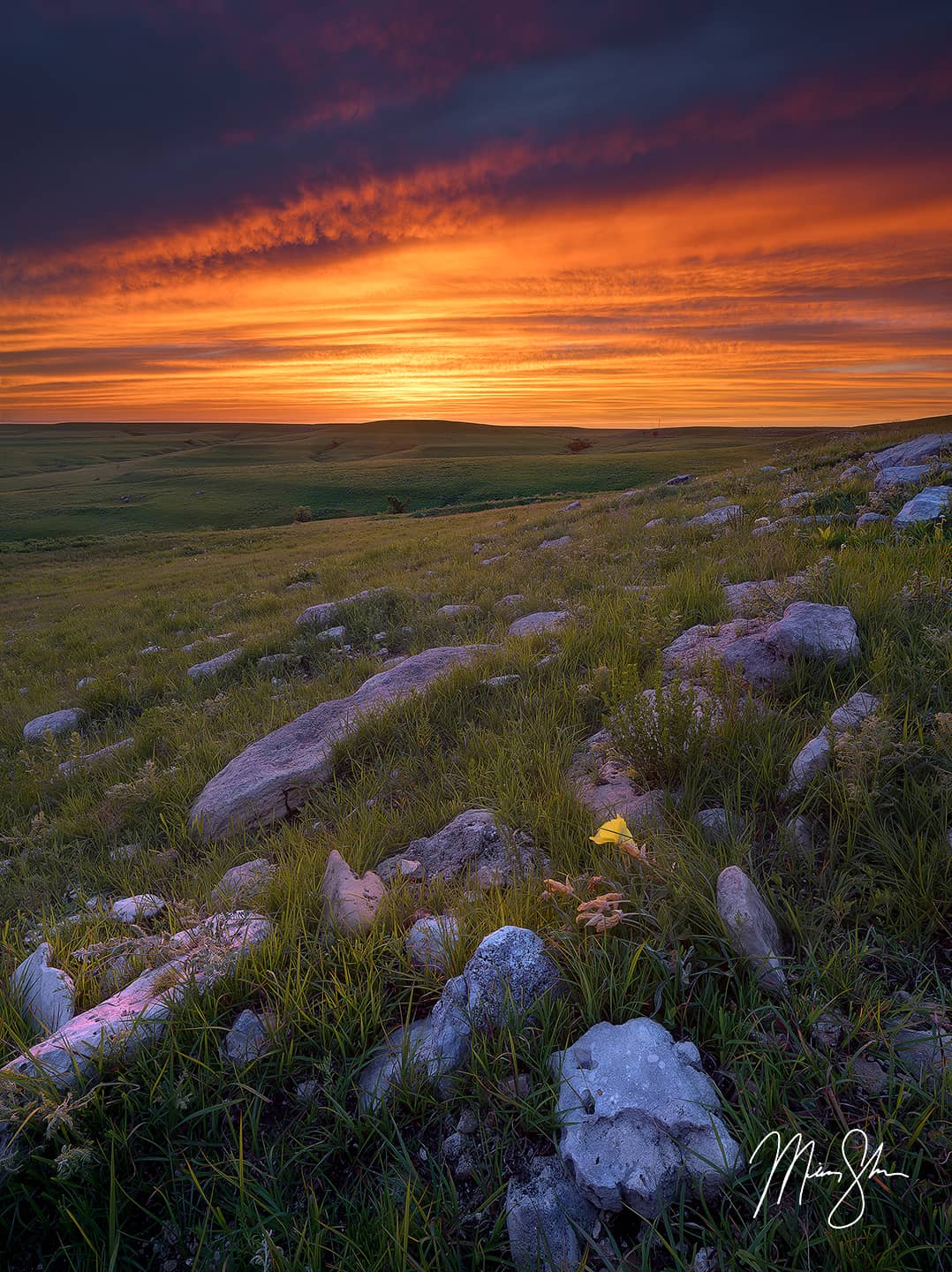 As all Kansan's know, June also means harvest time. Golden wheat fields dot the landscape. And combines are out in full force! I managed two shots I was really happy with this past harvest.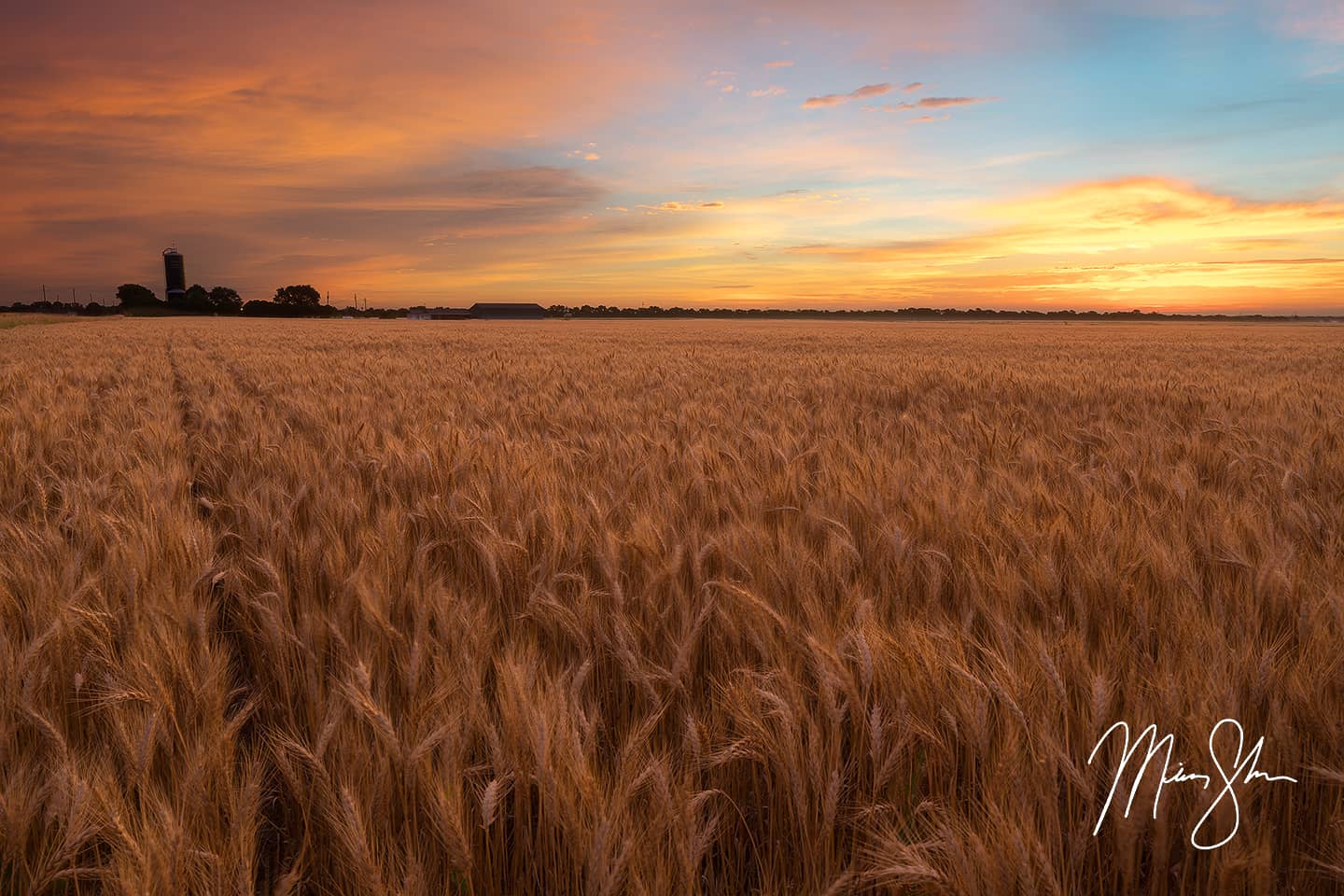 To continue reading my 2016 Year in Review, visit part 2!
---