Top 10 Key West Art Galleries
Mickey Shannon | Updated on June 7, 2022
History of the Arts in Key West, Florida
Key West has a rich history and tradition with the arts. Many famous artists have found inspiration at Key West over the years including the likes of Ernest Hemingway, Jimmy Buffet, Winslow Homer, Tennessee Williams, Mario Sanchez and John James Audubon. These famous key west artists have called Key West their home and created beautiful art and music that were inspired by Key West.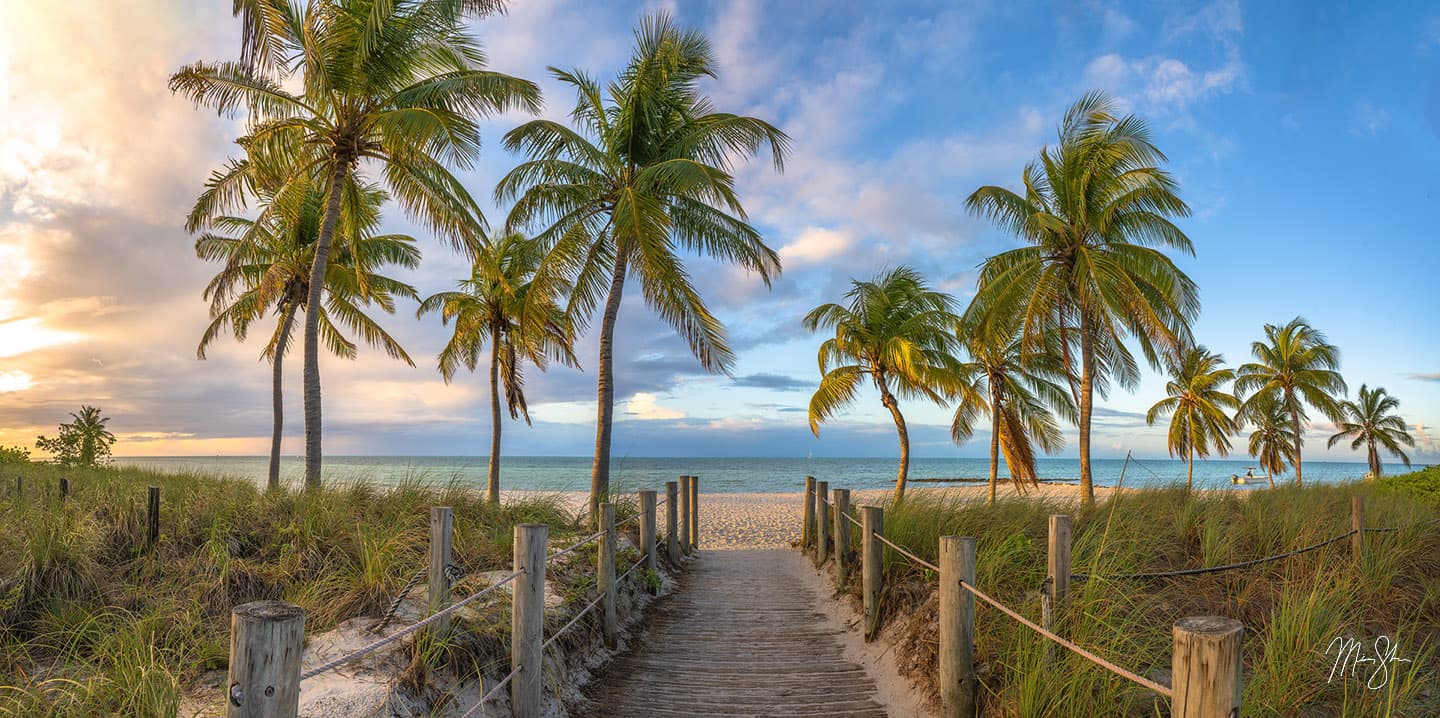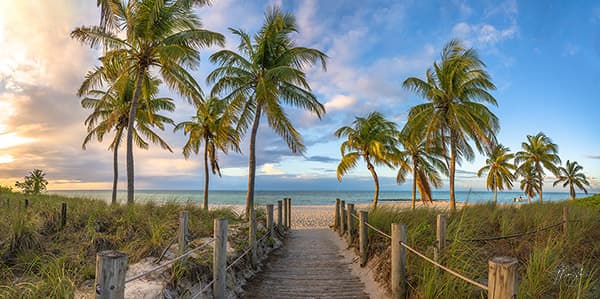 Key West Duval Street Art Galleries
Cutting across the western part of Key West, running mostly north to south, Duval Street is the soul of Key West. Named after William Pope Duval, the first territorial governor of Florida, many popular art galleries, restaurants, tourist shops and historical buildings can be found lining the streets. It is considered the heart of Key West and regardless of the fact that it's only 1.25 miles long, it is sometimes nick-named the longest street in the world due to the fact that it runs from the Gulf of Mexico to the Atlantic Ocean.
Many of the most famous art galleries can be found on Duval Street. Quite a few in the list below are located on the famous street. A trip to Key West isn't complete without at least spending a little time walking the shops, galleries and restaurants along Duval Street.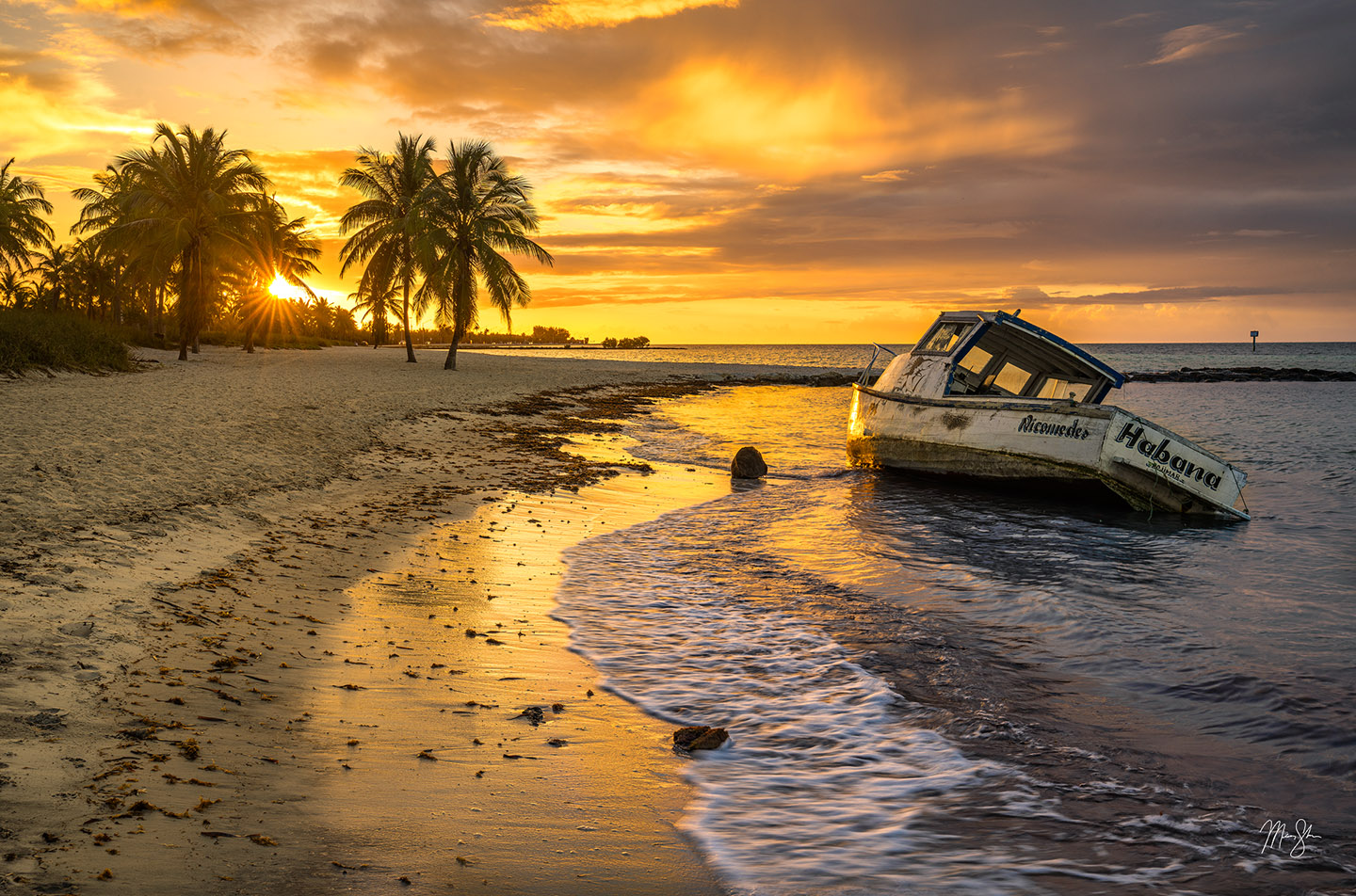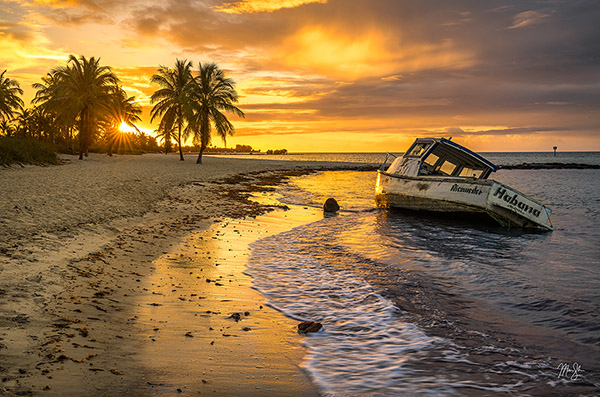 Top 10 Key West Art Galleries
Keep in mind this list of Key West Art Galleries is completely subjective. There are dozens of art galleries in Key West that are amazing and could easily make this list as well. But this list will give you a nice starting point to find beautiful art in and of Key West, Florida!
Shameless plug here, but if you're looking for fine art of Key West, the Florida Keys and other beach and nature themed art to hang on your walls, then look no further than my own fine art nature photography galleries! I have an assortment of beautiful images that can be displayed in a number of print mediums such as TruLife acrylic and Chromaluxe metal, with or without elegant ROMA and Larson Juhl framing. Visit my nature photography galleries to begin browsing fine art nature photography for your home or office.
With nearly 70 artists represented by the Key West Gallery, there is a lot of variety here for art collectors! Located on Duval Street, the art on display is curated by gallery owner Kellie Alpert and includes
The Procaccini Gallery on Duval Street is a creation of photographer Michael Procaccini. It features his work, along with the work of nearly a dozen other artists including photography, drawings and paintings. He also has a gallery in Naples, Florida.
With four culturally distinct museums at the Key West Museum of Art & History, the Key West Lighthouse & Keeper's Quarters, Fort East Martello and the Tennessee Williams Museum, the Key West Art and Historical Society is a great place to start if you're wanting to learn more about the history and culture behind the arts scene on Key West.
Gallery on Greene features almost 40 artists including Pulitzer Prize winners Jeff MacNelly and Annie Dillard and well known Key West legendary artists Mario Sanchez and Tennessee Williams.
Well known for his best-selling photography that has commanded millions of dollars in previous years, Peter Lik's Key West gallery is full of images from Key West and beyond.
Robert Wyland is a well known conservationist and artist with a big footprint down in the Florida Keys. His gallery features the works of Steve Barton, Michael Cheval, Wyland himself and many more.
Visiting the Audubon House itself is almost as big of a deal as the artwork. The house contains almost 30 first-edition works by John James Audubon, who first visited the Florida Keys in the 1830s, painting many of the local birds. Seperate from the House, the Audubon House Gallery, it contains a collection of 19th century original Audubon art along with a larger collection of art by John James Audubon.
The owner of Zazoo Fine Art Gallery, Don Oriolo, is also the son of the creator of the famous cartoon Felix the Cat. So if you're a fan, it would be a place worth visiting! Zazoo Fine Art Gallery not only features Don Oriolo's artwork, but the paintings and photography of about a dozen other artists.
Located on Duval Street, the Alan S. Maltz Gallery contains the fine art nature and wildlife fine art by Alan S. Maltz, including his collection "Old Florida".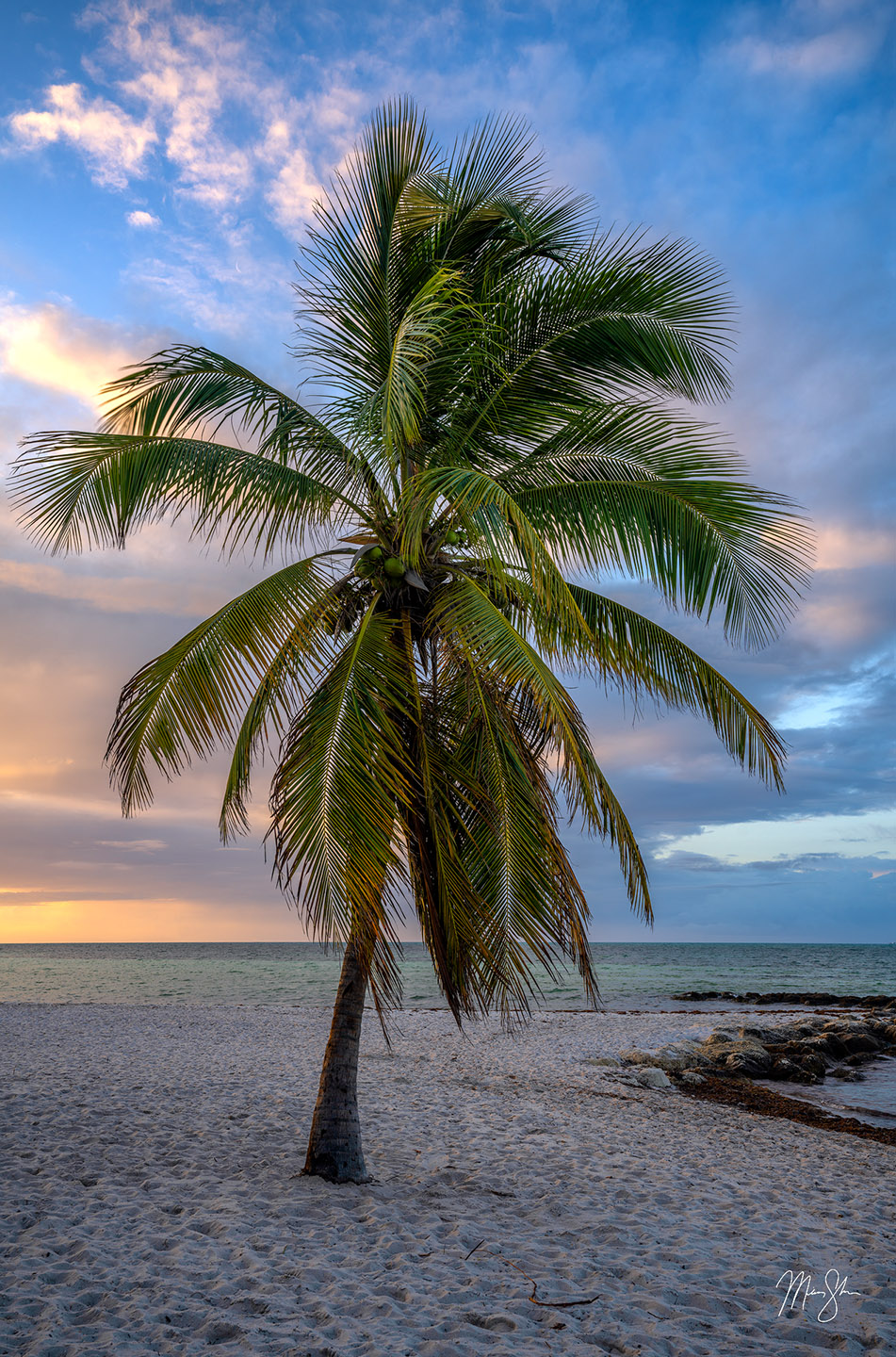 Key West Photography Gallery and Fine Art Prints
If you're looking for beautiful fine art nature photography from Key West, Florida for your walls, I have a wonderful collection of images from Key West, the Florida Keys and other places in Florida! Without the high costs involved with owning a physical gallery, I don't have to pass on those costs to collectors who want fine art without paying extremely high prices. In addition, you will also work with me, the artist, directly, rather than potentially pushy sales people in a gallery setting.
All of my work is available in a variety of fine art nature photography print mediums, with the two most popular being TruLife acrylic prints and Chromaluxe metal prints. My TruLife acrylic prints are a luxurious option, with stunning detail, vibrance and clarity. These acrylic prints can be hung as is without the need of an external frame. But for those wanting something truly elegant, any TruLife acrylic print can be paired with an Italian hand-made ROMA frame for the ultimate in luxury. In addition to TruLife acrylic prints, my Chromaluxe metal prints are a more light-weight option. These can also be hung as is without the need of framing, but can be coupled with beautiful Larson Juhl frames if desired.
A few more of my images from other parts of Florida can be found below. You can also browse my nature photography galleries or ocean & beach photography gallery to get started: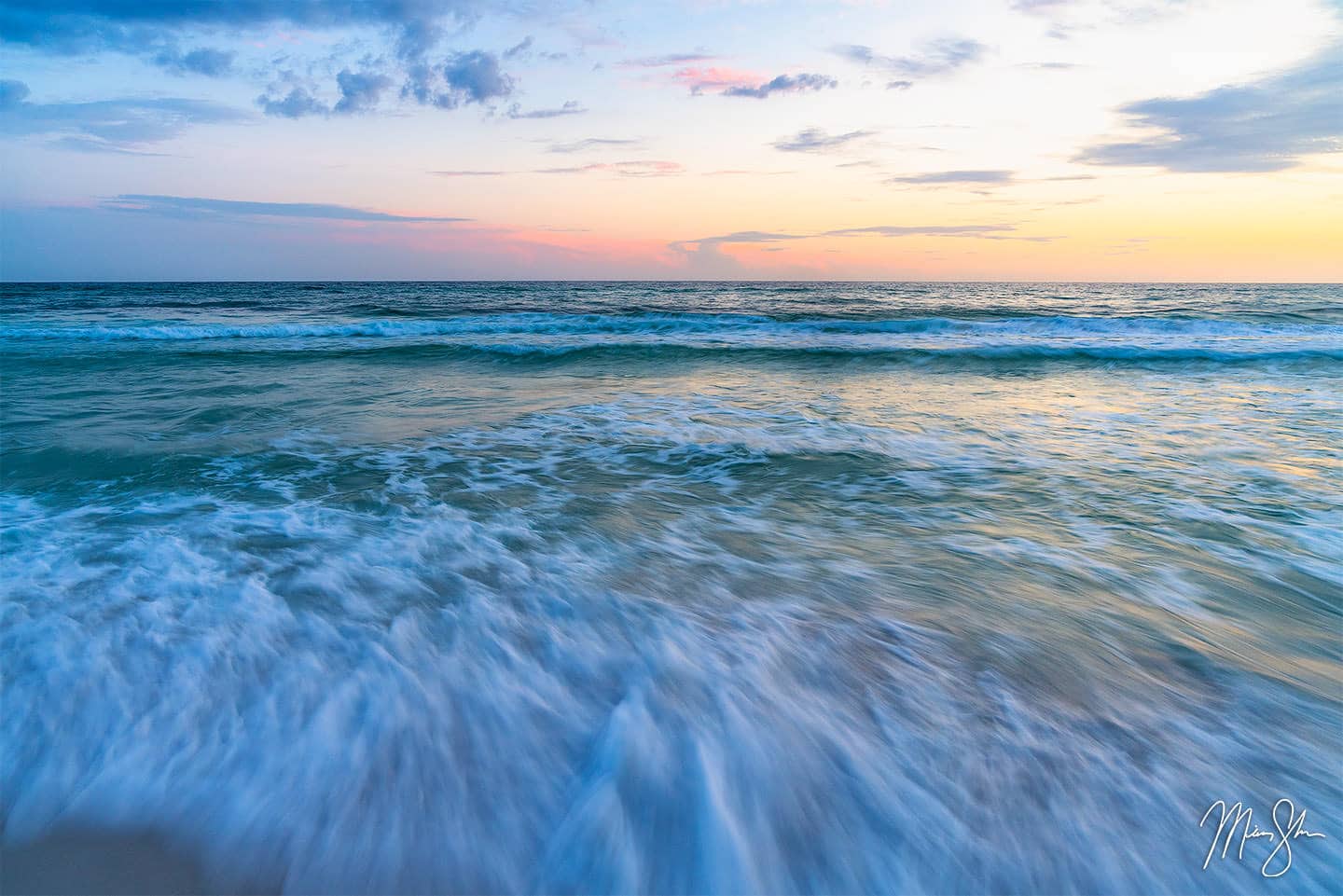 See more: Florida photography gallery
---