Recent Winter Photos in Wichita
Mickey Shannon | Updated on January 3, 2019
Earlier this month, I had the pleasure of photographing a couple of iconic Wichita locations during a winter storm that had already dumped huge amounts of snow on the western half of the US. While we didn't get the same dumping here in Wichita, what we did receive made for some beautiful photography weather! Below are a couple of shots from that photo session in the snow!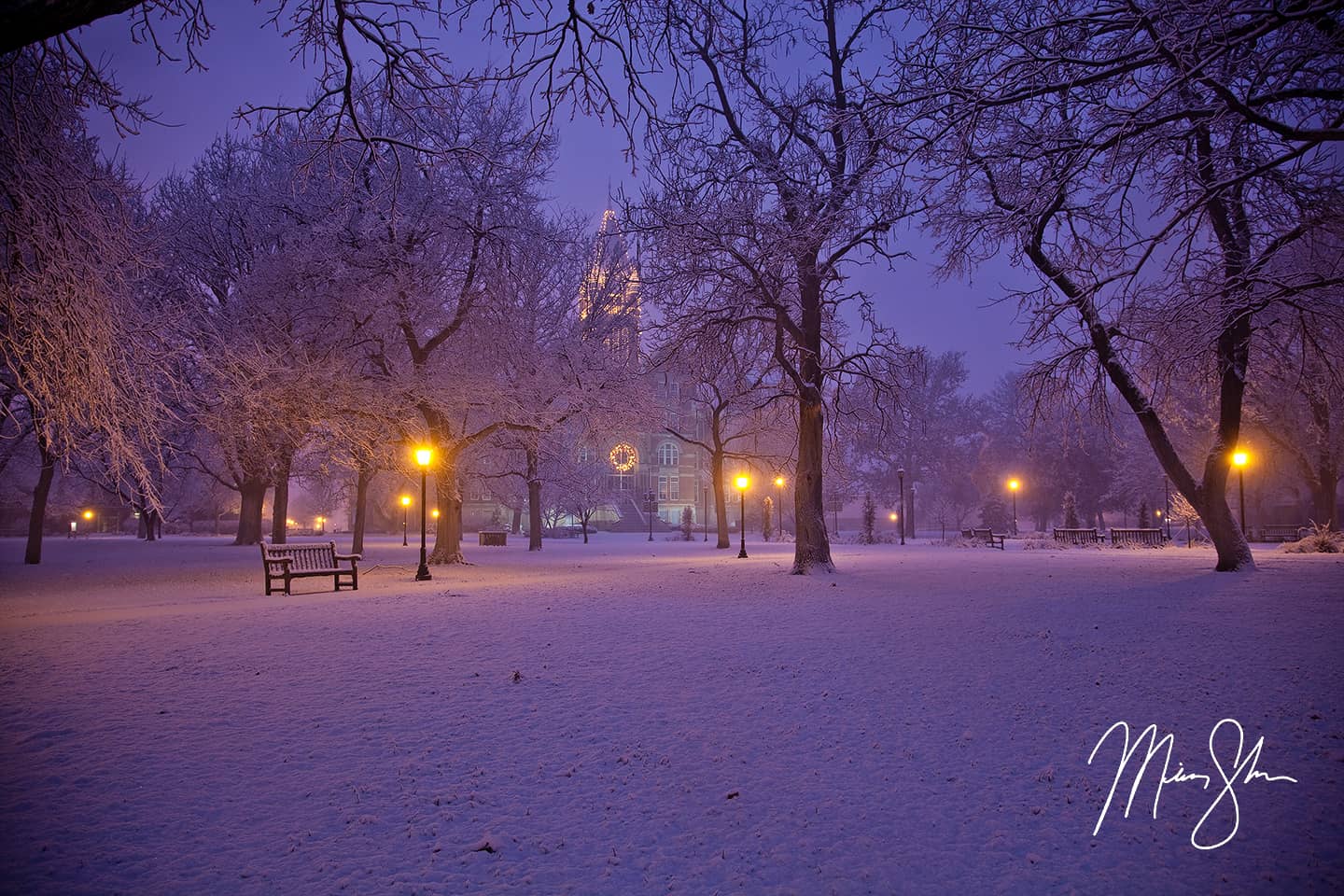 Friends University campus, during a subdued sunset hour that added a purple tint to the scene!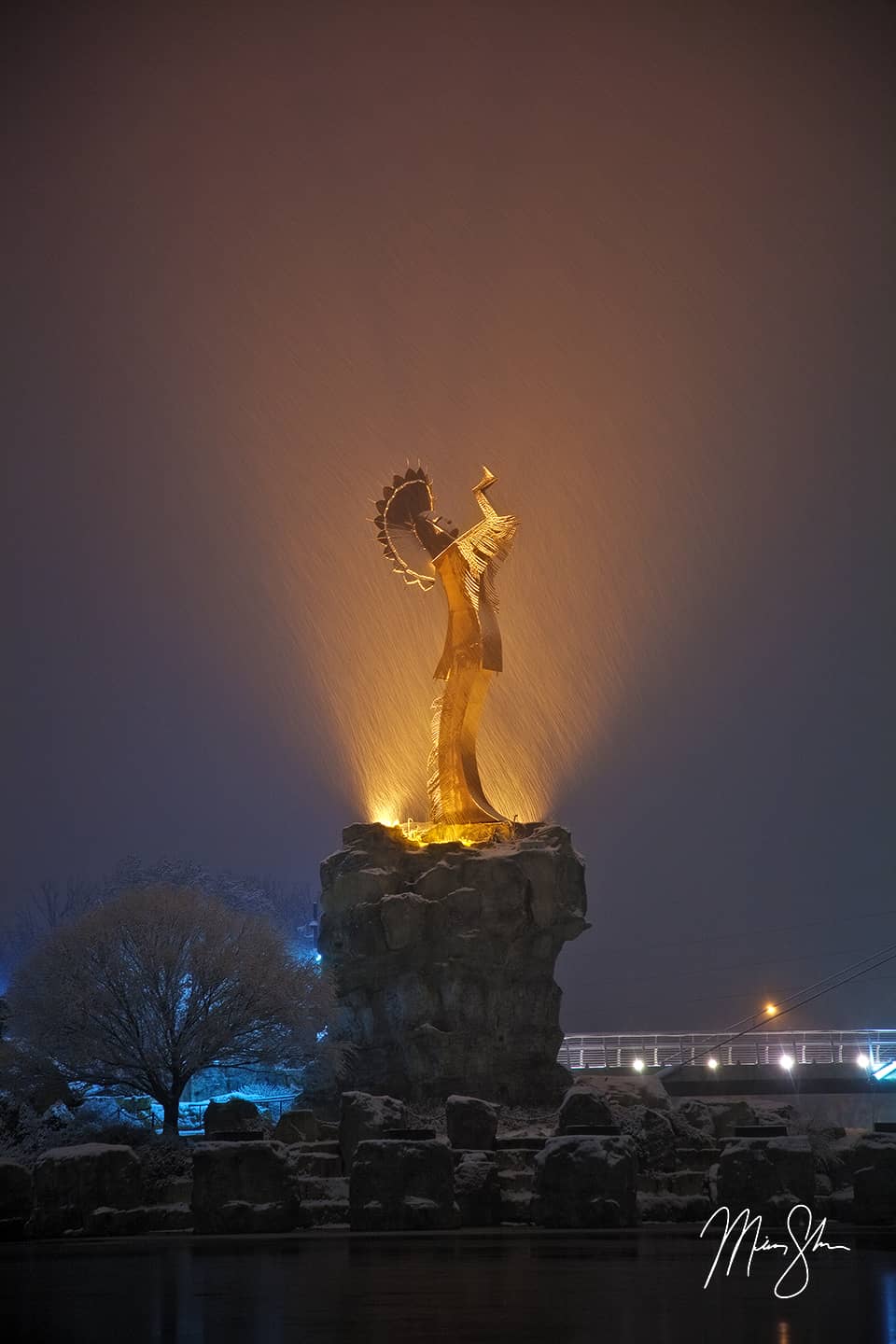 The Keeper of the Plains, iconic here in Wichita, is illuminated by the falling snow and winter conditions.
To view more photos from from these locations in the wintery weather, visit the New Photos gallery!
---