Vancouver and the Sea to Sky Highway: Pacific Northwest Spring Adventure Part 3
Mickey Shannon | Updated on December 27, 2018
This is the continuation of our Vancouver and Vancouver Island adventures. You can read about those in the first part, traveling around the Seattle area, and the second part which was an amazing experience on Vancouver Island! After arriving at West Vancouver, we started our drive up the coast towards Squamish where we would be staying. We stopped to shoot the sunset at Porteau Cove. The Howe Sound was extremely calm and beautiful, as seen below!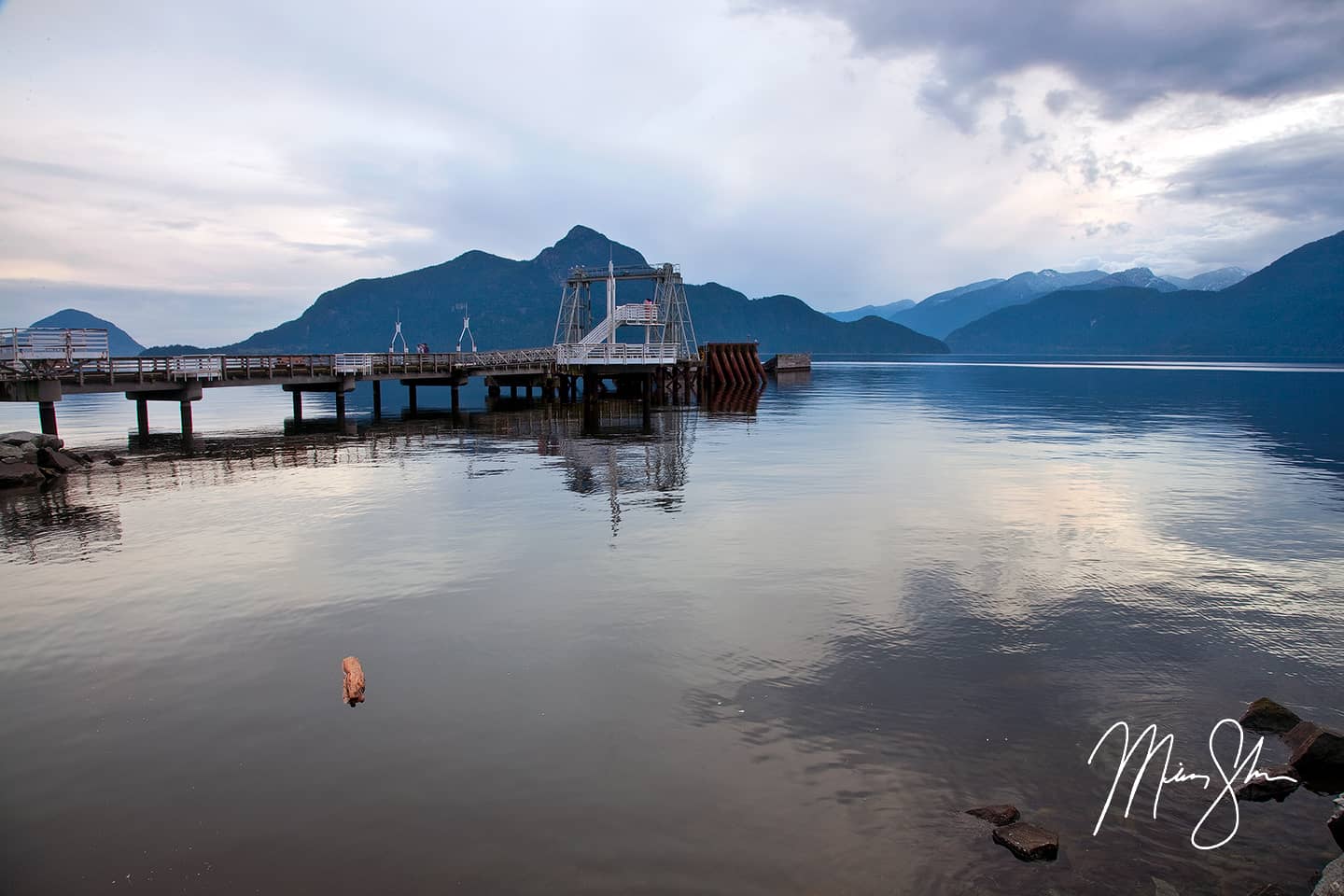 After finishing up at Porteau Cove, we drove the rest of the way up to Squamish to our hotel, Squamish Mountain Retreat Hotel. After asking the hotel clerk and doing a little Google searching for a restaurant with good ratings, we ended up settling on the Timberwolf Restaurant that was inside the hotel. We picked up a West Coast pizza (an amazing smoked salmon pizza) and took it back to the room to eat and then crash! Definitely a great choice and the leftovers provided a good snack the next day! The hotel was great, and looked like it had a nice swimming pool with a fun slide, but we were too tired to take advantage on this trip.
The next morning, my wife got an extra hour or two of sleep while I drove back to Porteau Cove Huge difference from the night before, which was much colder and windy. Waves were crashing in from Howe Sound, so I shot with a little slower shutter speed to try and capture a silkier texture on the water as they poured over the rocks.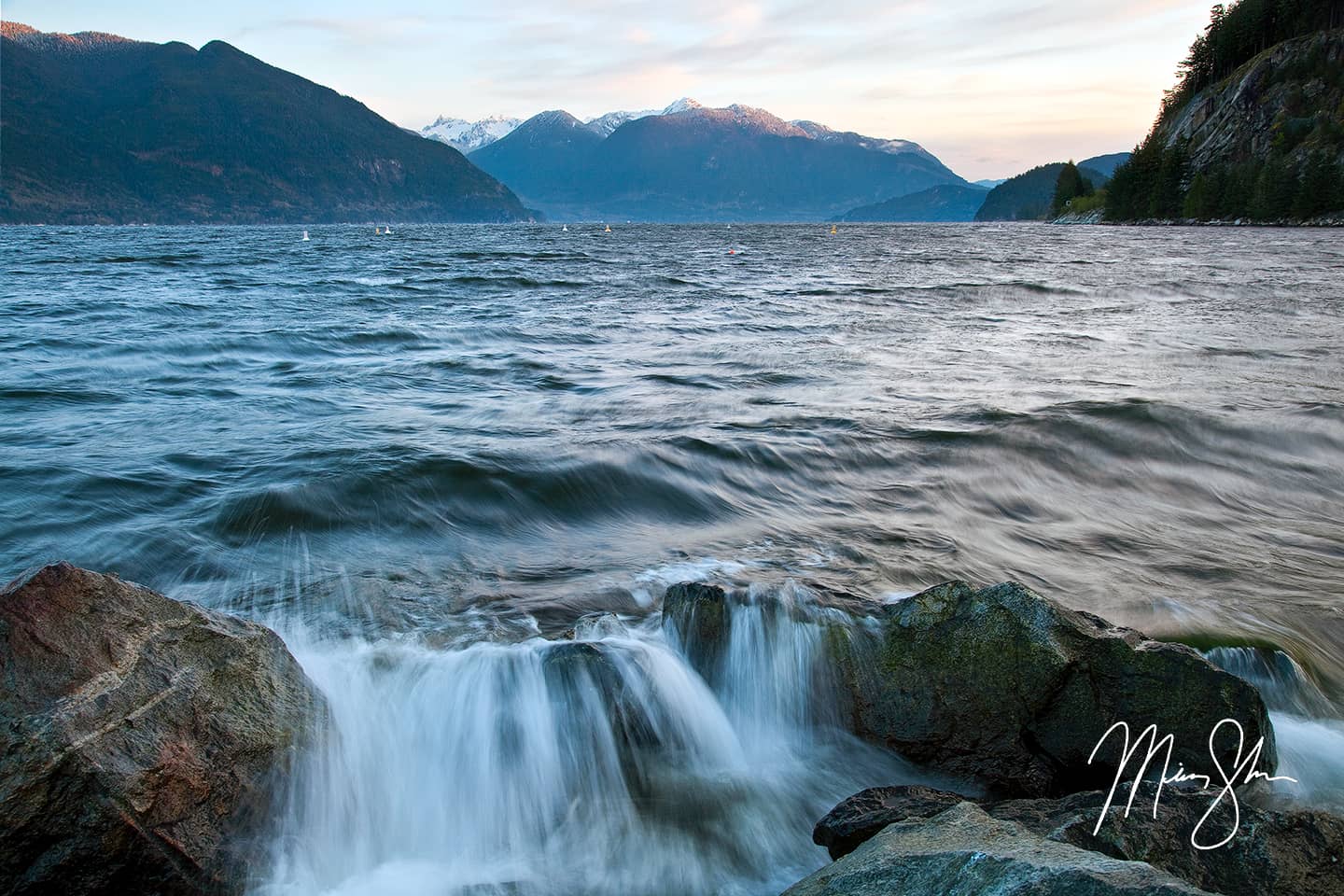 After sunrise, I went back to help pack up and be on our way. We planned to hit up a few waterfalls in the mountains. We grabbed Tim Horton's for breakfast, and drove up to Brandywine Falls. The sun was out in full force for the first time on this trip. That made shooting the waterfalls a bit more difficult during the day, but as you can see, Brandywine Falls was a beautiful and powerful famous waterfall between Squamish and Whistler. Brandywine Falls are roughly 230 feet from top to bottom.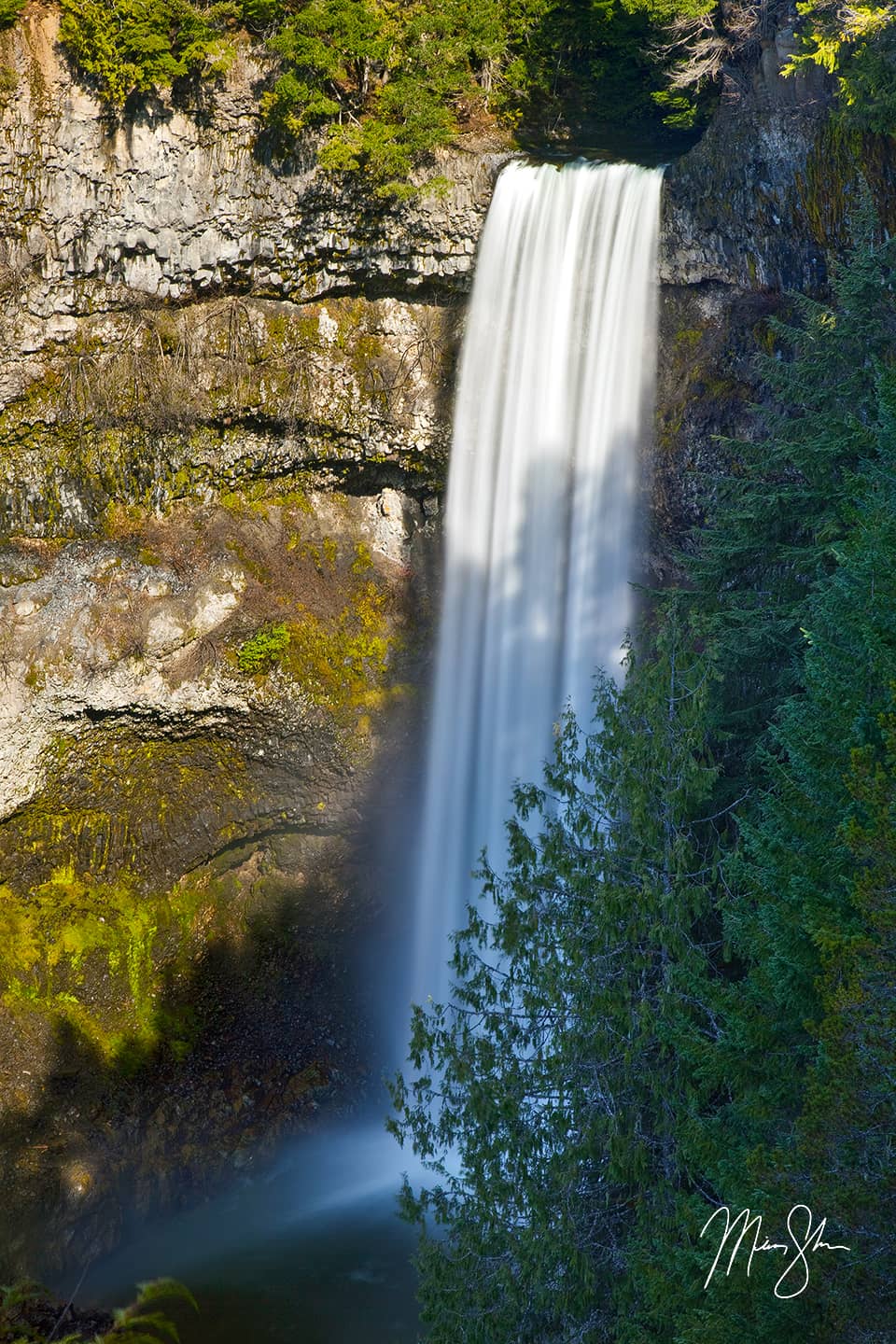 After visiting Brandywine Falls, we stopped in Whistler for a restroom break. We had hoped to go up to Nairn Falls, but were already running late for seeing everything else. So we decided to check out Alexander Falls. Alexander Falls are situated in Callaghan Valley, just below the Olympic Park, where many events from the 2010 Winter Olympics were held. Alexander Falls get a lot more visitors since the Olympic Park was built. They are one of many impressive falls on the Sea to Sky highway and drop a good 140 feet or so.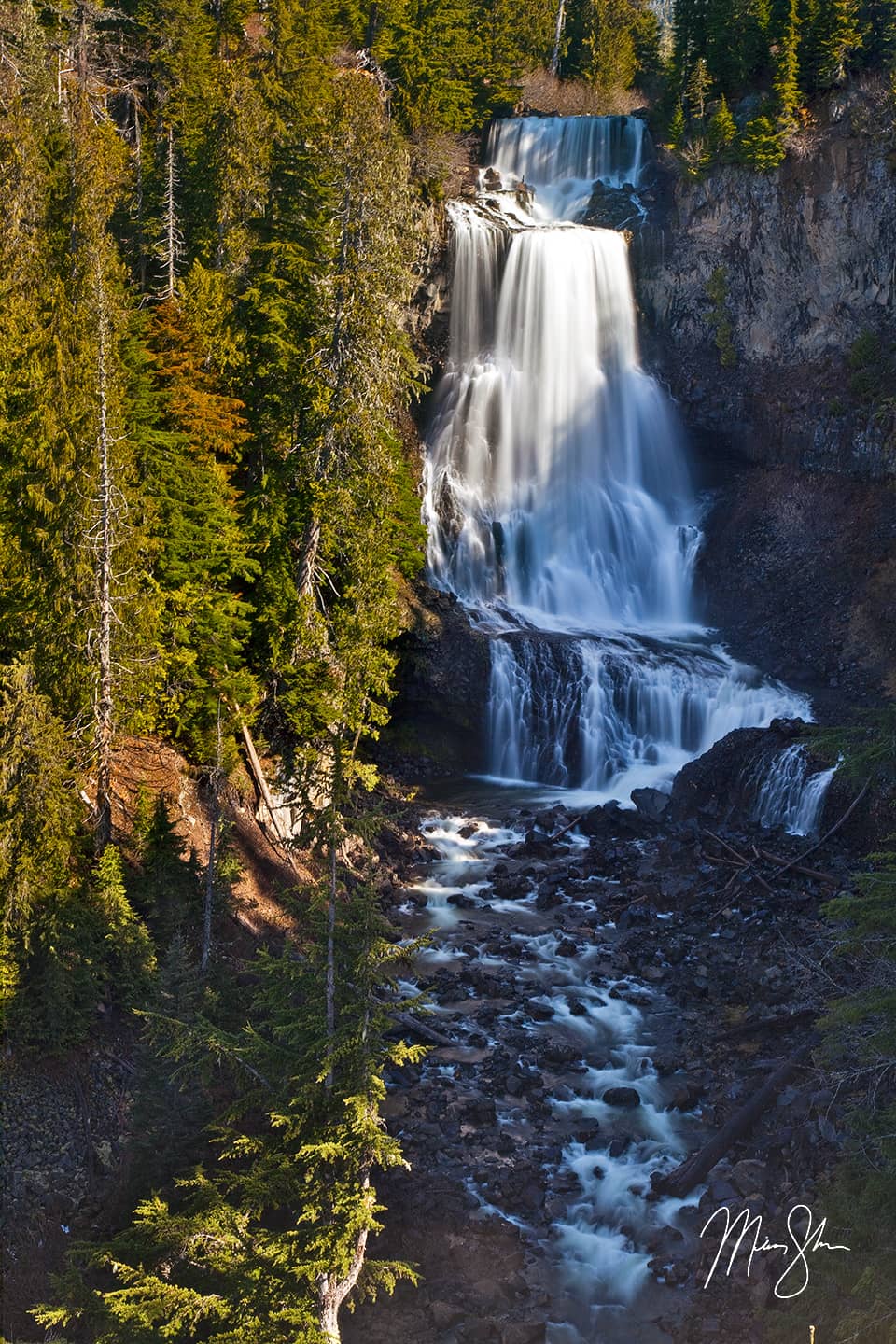 After Alexander Falls, our third waterfall visit would be Shannon Falls. By this time, it was late morning, and you could tell Vancouverites were out enjoying the sun after days of cold, cloudy weather. Not the best for photography, but a beautiful day for sure! The parking lot at Shannon Falls was PACKED. We braved the crowds to visit these beautiful falls.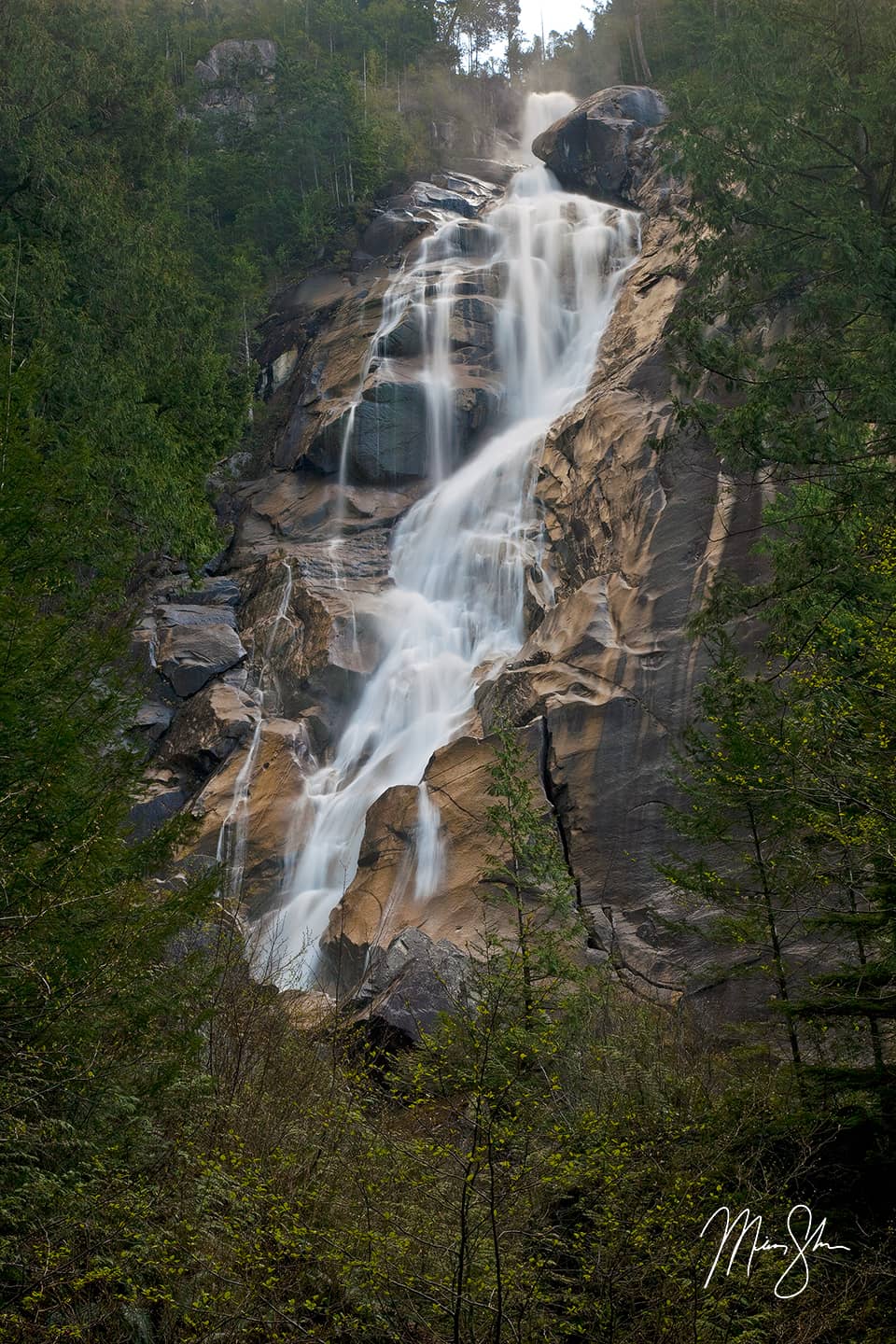 After the waterfalls, we needed to spend a couple more hours doing something before we could check into our hotel. Decided to try the Lynne Canyon park instead of Capilano because it was free. As we got closer, we realized everyone else had the same idea. There was no parking within a few miles of it. At that point, we decided to check into hotel a little early and take a quick nap before heading back out to see more of the city. My wife had booked the amazing Pinnacle Pier Hotel at an exceptional rate. It lived up to it's reputation and was a great place to stay! We took a quick nap, got settled in, and decided to get some sushi for dinner! Just down the street was Sushi Bella, which had great ratings. We walked to the restaurant, arriving just before it opened back up for dinner. The thing about sushi on the west coast that's so much than sushi from our hometown of Wichita, Kansas, is that it's not only fresher, but much cheaper! Between that and the favorable US dollar to Canadian dollar exchange rate, we got four large sushi rolls for the same price as two would have costed us in Wichita. And it was so much better!
After our amazing sushi dinner date, we hoped back in the car to go check out Atkinson Lighthouse. We joked that we visited Shannon Falls, which had my last name, and then visited Atkinson Lighthouse, which had my wife's maiden name. We hiked around until we found a great view of the lighthouse with part of Vancouver in the background. Not only was it one of my favorite photos of the trip, it was a nice place to just relax and watch the ships head into Vancouver Harbour as the waves rolled in. On our hike back, I encountered something I had never seen before in my years of hiking! While Atkinson Lighthouse is technically in West Vancouver, the entire Lighthouse Park is covered in beautiful virgin rainforest! I've hiked everywhere from the Swiss Alps to the Colorado Rockies to part of Kauai's famed Kalalau Trail. I've met many people on my hikes. I've encountered everything from people training to climb Mount Everest to a 70 year old man dominating 20 year olds on the Kalalau Trail. But never before have I come across a group of people carrying huge boom boxes on their shoulders blaring hip hop music throughout an otherwise tranquil forest looking like they're shooting a hip hop video. But in Vancouver, at the Lighthouse Park, my wife and I did just that. Definitely a new one!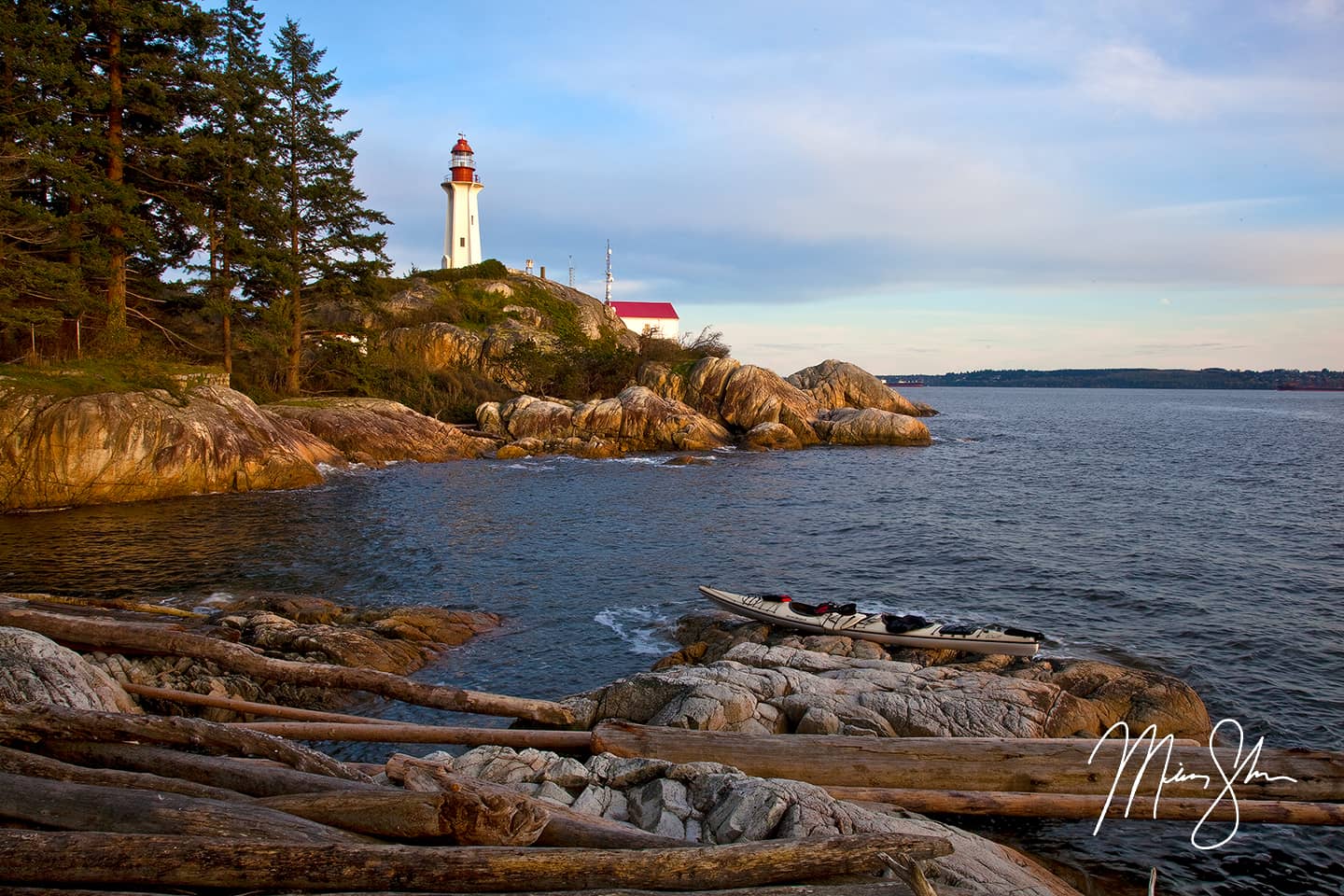 After the Atkinson Lighthouse, we decided to watch the sunset on the pulloff above Vancouver on Cypress Mountain. It's an awesome view that looks over all of Vancouver. On a clear day you can see a number of volcanoes in Washington, along with the many islands, including Vancouver Island, out in the sea.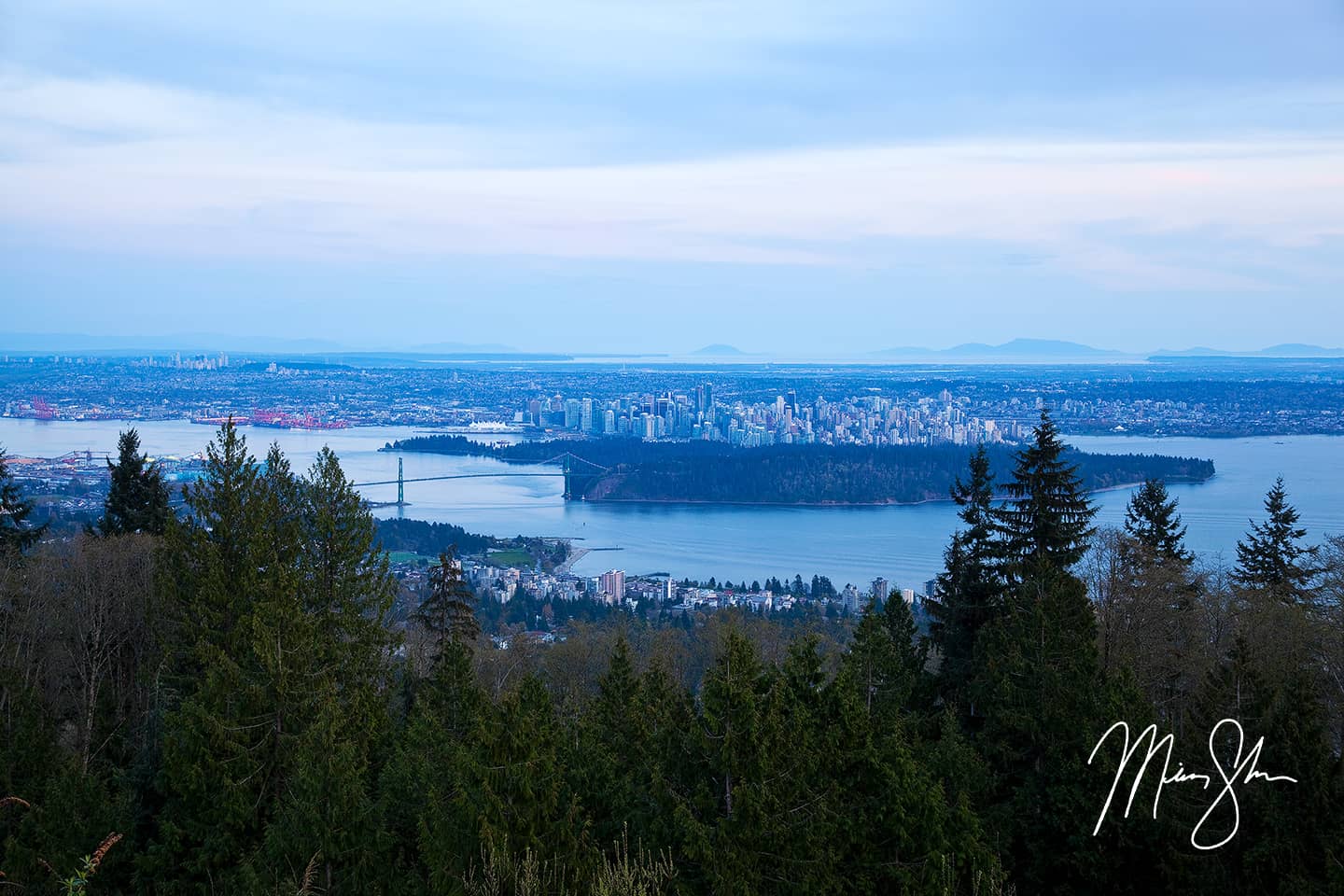 After sunset, we drove through Stanley Park and into downtown Vancouver. One photograph I really wanted to get was a night shot of the famed Gastown Steam Clock. We arrived by complete accident right before 9PM when the steam clock let out a lot of steam. We were exhausted, so we didn't stay long, but it was cool to experience the steam clock when it was letting out it's hourly steam!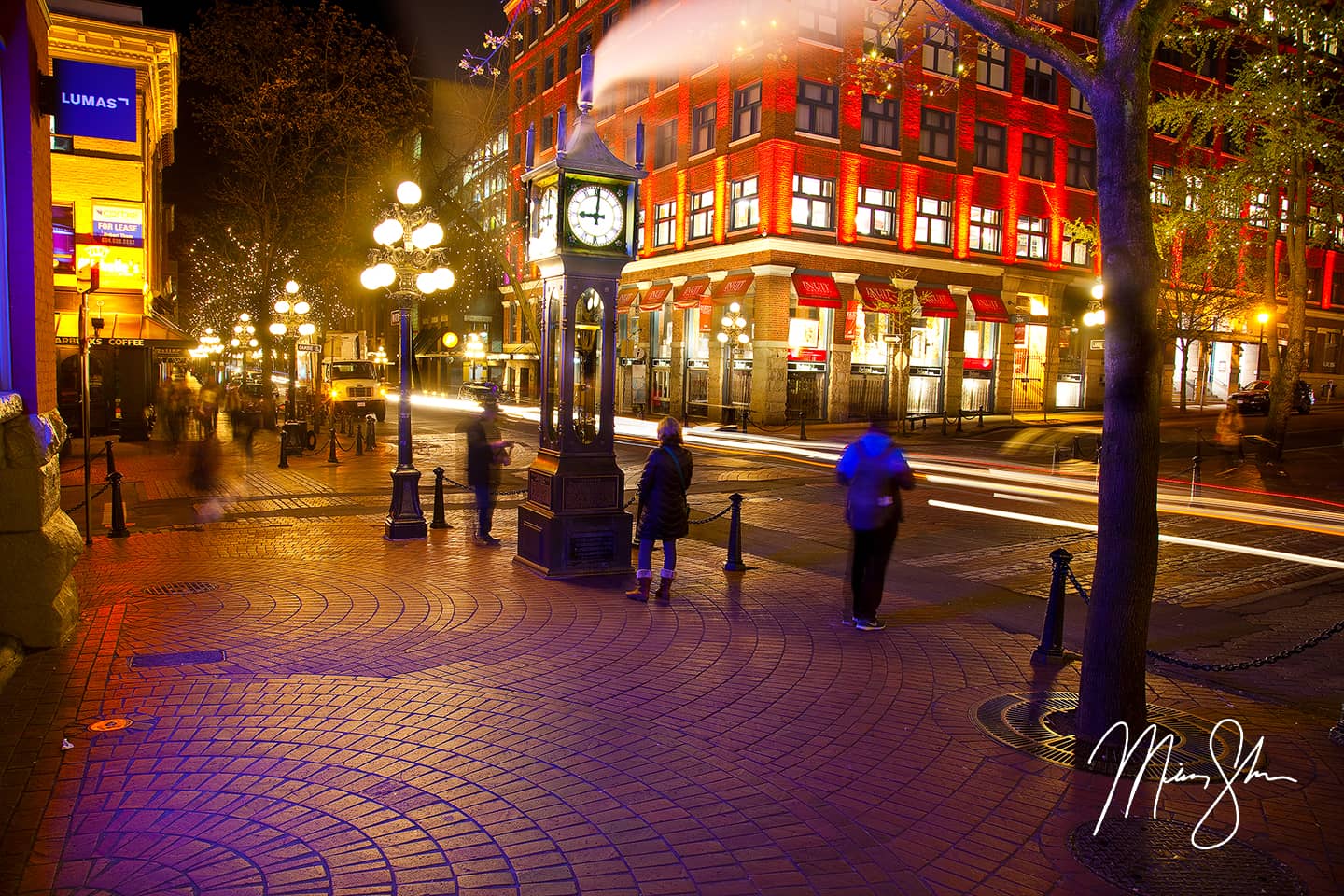 Before crashing for the evening, I took advantage of the amazing balcony view over the North Vancouver Harbour back towards downtown Vancouver.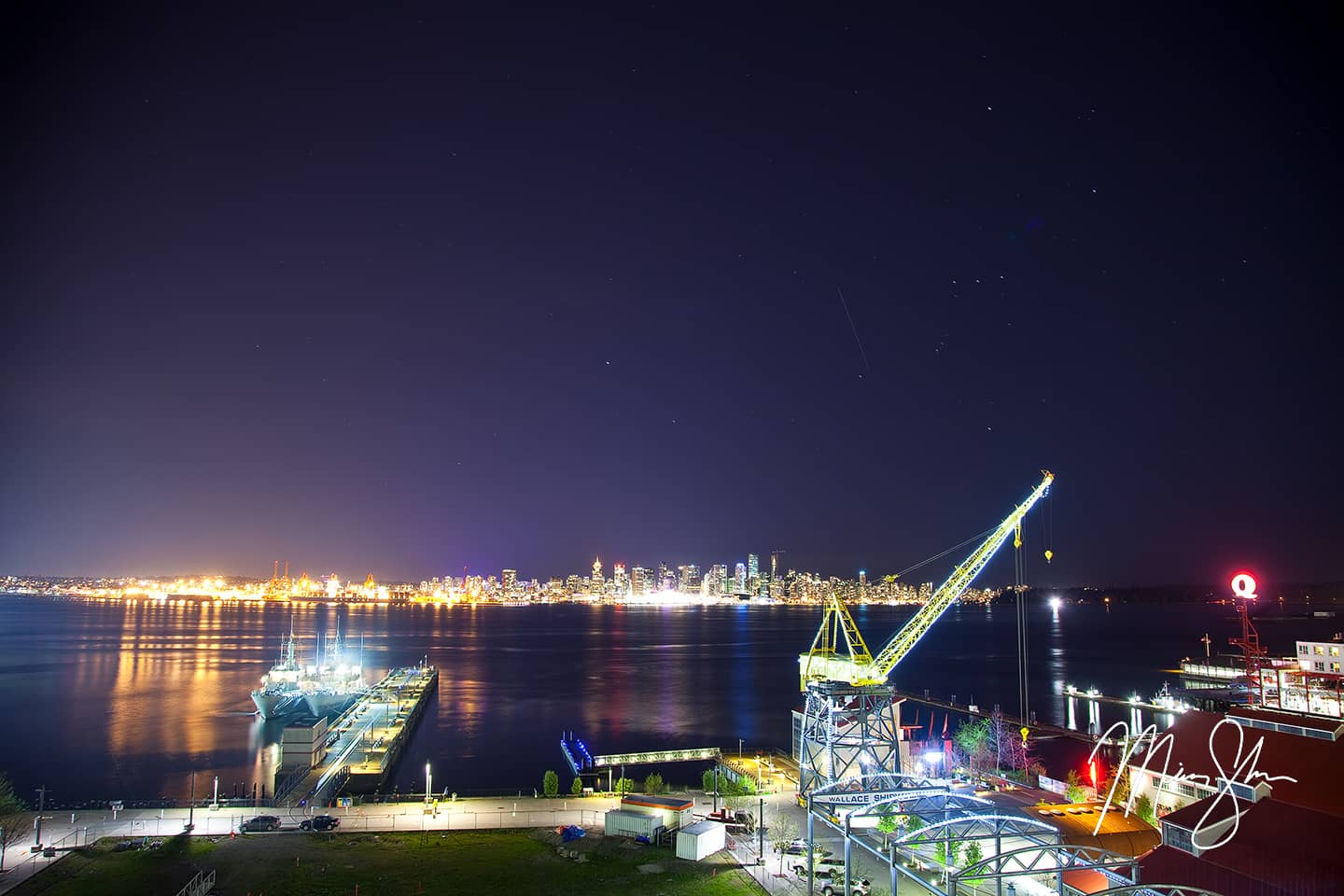 While I had planned to get up and shoot a sunrise, three days of getting up before sunrise with little sleep caught up to me. I got up and shot a quick sunrise out the balcony window and slept in a little bit with my wife.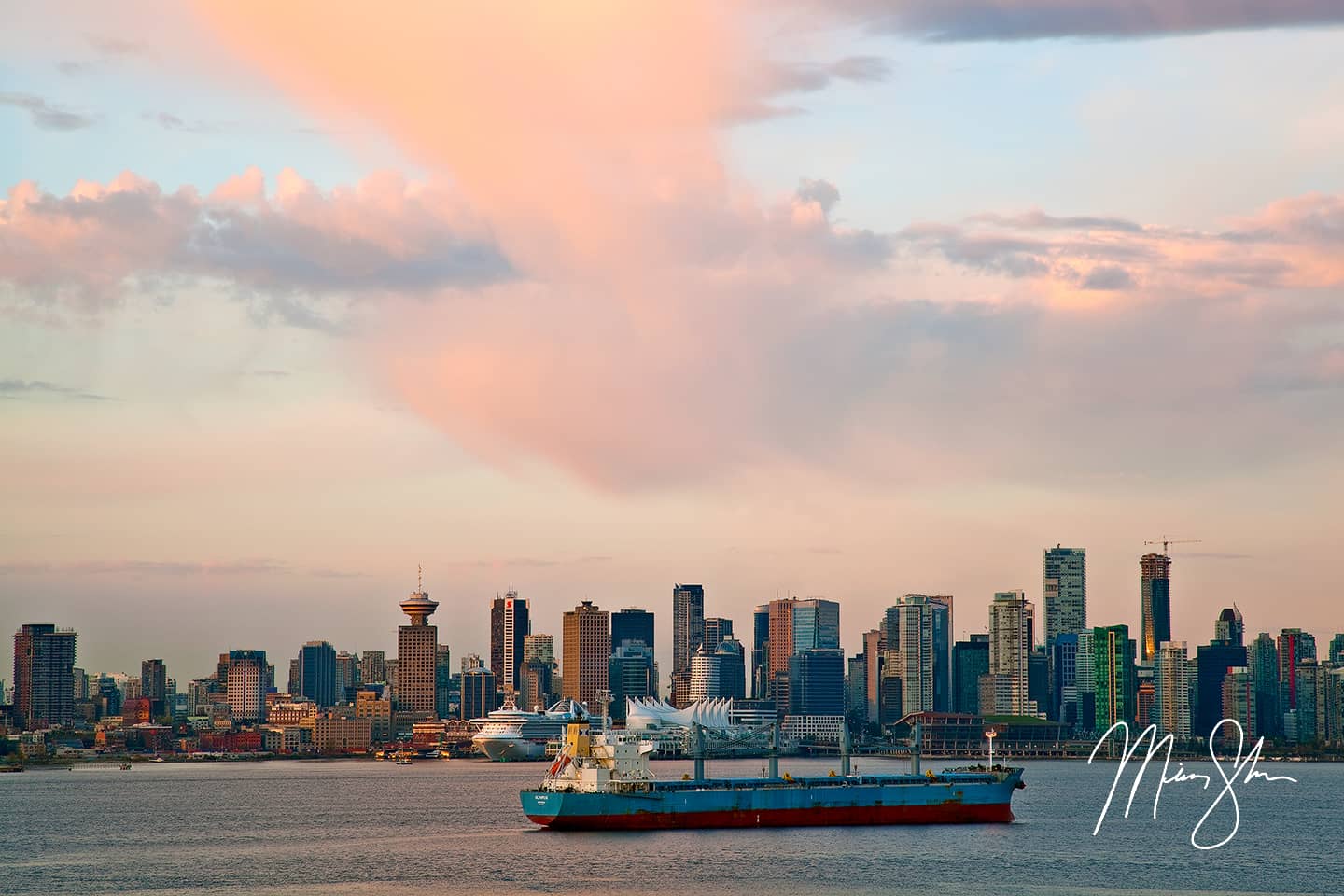 Our flight in Seattle left around 5 that afternoon, so we knew we needed to get a move on. We grabbed Tim Horton's for breakfast again on our way out of North Vancouver, and spent an hour checking out Stanley Park for a bit. While we wanted more time to explore one of the most famous city parks in the world, we at least got to spend a little time walking through some of the gardens, as seen below.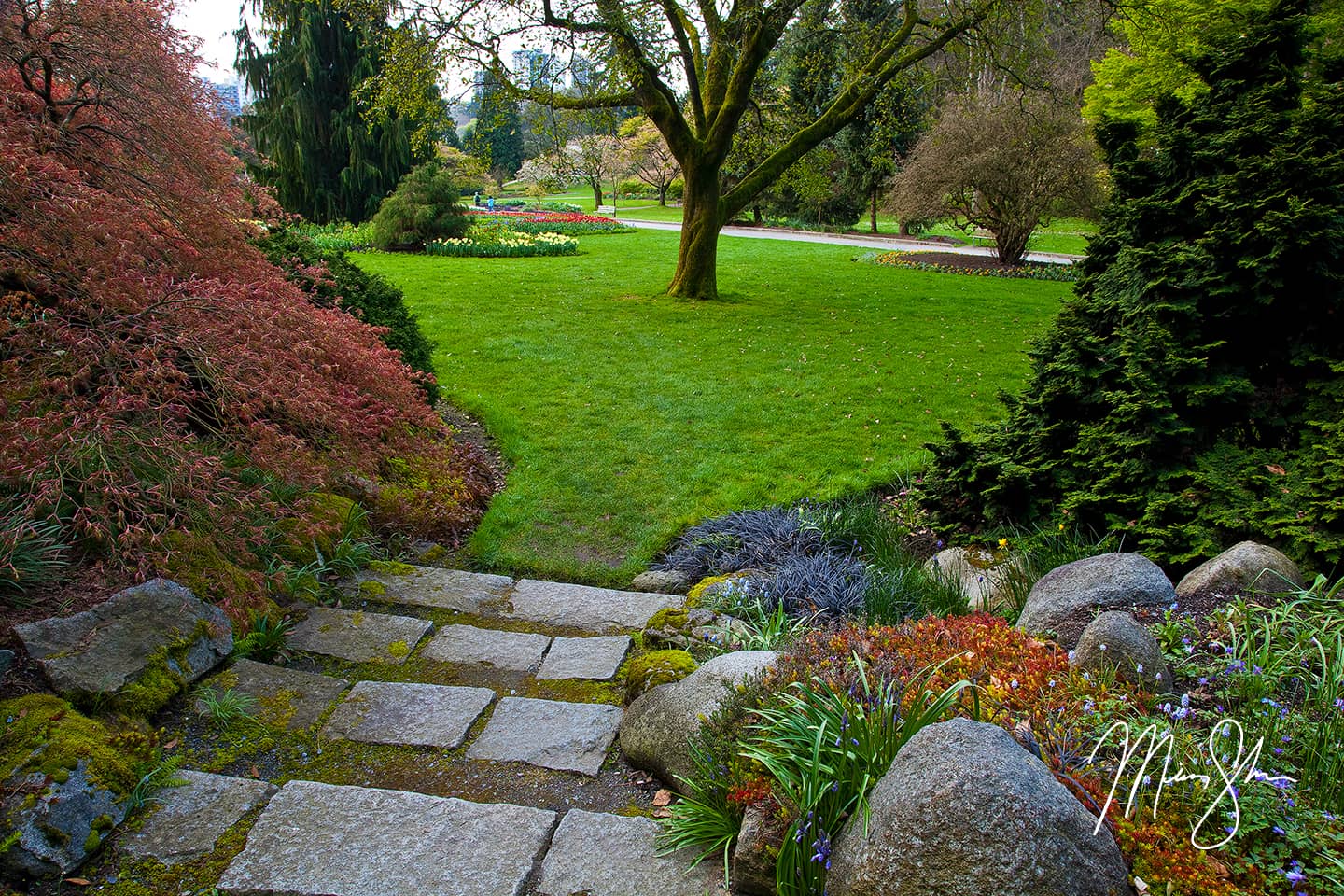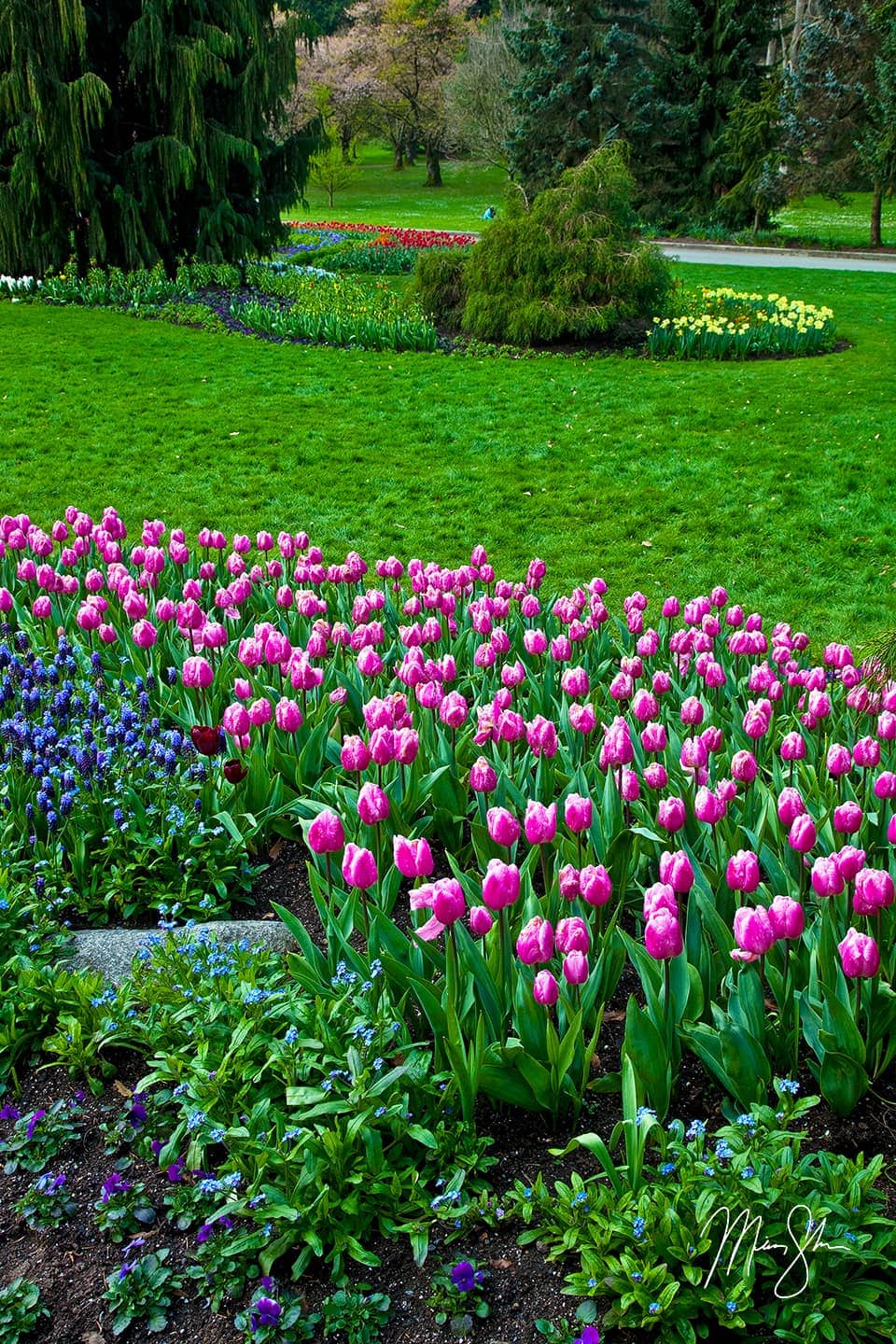 As we didn't know what the border crossing would be like in terms of time, we knew we should probably leave a little early. So we made for the border, stopping one last time at Tim Horton's to pick up some snacks for the rest of the day. Thankfully the border crossing took little time, and left us with an extra hour or so that we spent very well. We knew that April was tulip season in Washington, and one of the most famous tulip festivals in the world is situated in Skagit Valley. We decided to take a little detour and drove around the amazing tilup fields at the Skagit Valley Tulip Festival. Looking back, we really wish we had more time to devote to checking this out! Many of the tulip fields were ridiculous crowded and cost money to park. As we had less than an hour to spare (and less if traffic was bad in Seattle), we really didn't have time to pay to park and walk into one of the fields. But as we were nearing the southern area of Skagit Valley, there was a place where we could park right next to one of the fields and get out for a few minutes! We spent 10-15 minutes walking around the red and yellow fields of tulips. The color in these fields is extremely vivid, and we felt blessed to be able to finish off our trip in such a beautiful place!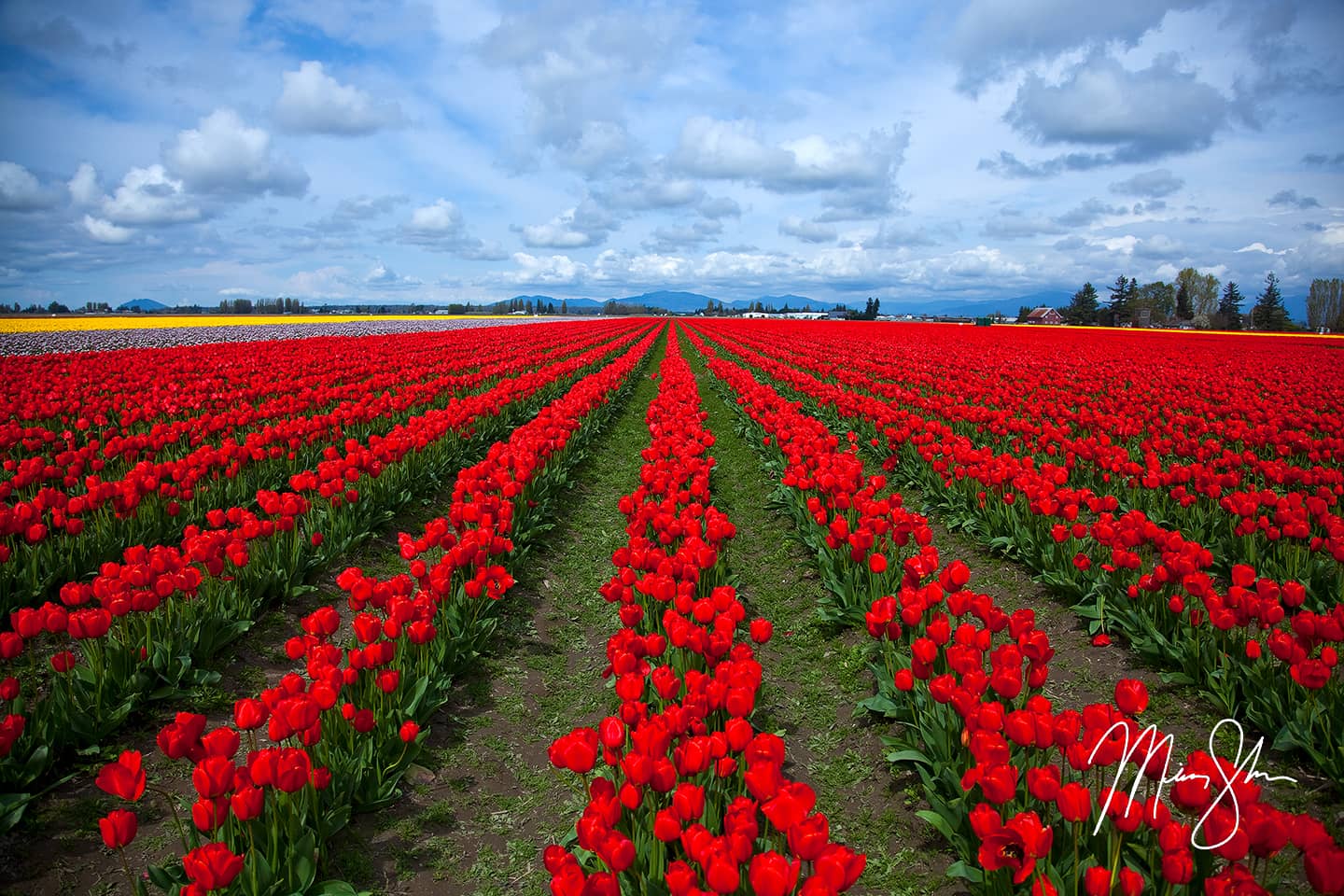 We finished our drive back to airport in Seattle, knowing we would have to return to the Pacific Northwest again!
---