2016 Year In Review Part 2
Mickey Shannon | Updated on October 15, 2018
Part 2 of my 2016 Year in Review takes us from July through the end of the year. Feel free to read part 1 if you've haven't yet!
Colorado and a Kansas gem
In July I took a fairly impromptu trip out to shoot wildflowers in Colorado. In the past 5 years, my Colorado trips have mainly focused on autumn colors, but I remembered how beauitul this shot of Blue Lakes up in the Sneffels range was in 2011 and thought it would be fun to try some new locations for wildflowers. We started out in the San Juans, exploring the Ice lakes Basin and the waterfall at South Fork Mineral Creek campground. The waterfalls there remind me more of the glacial-colored water of the Canadian Rockies than anything in Colorado. I would still love to go back and explore the entire length of them in the next couple of years.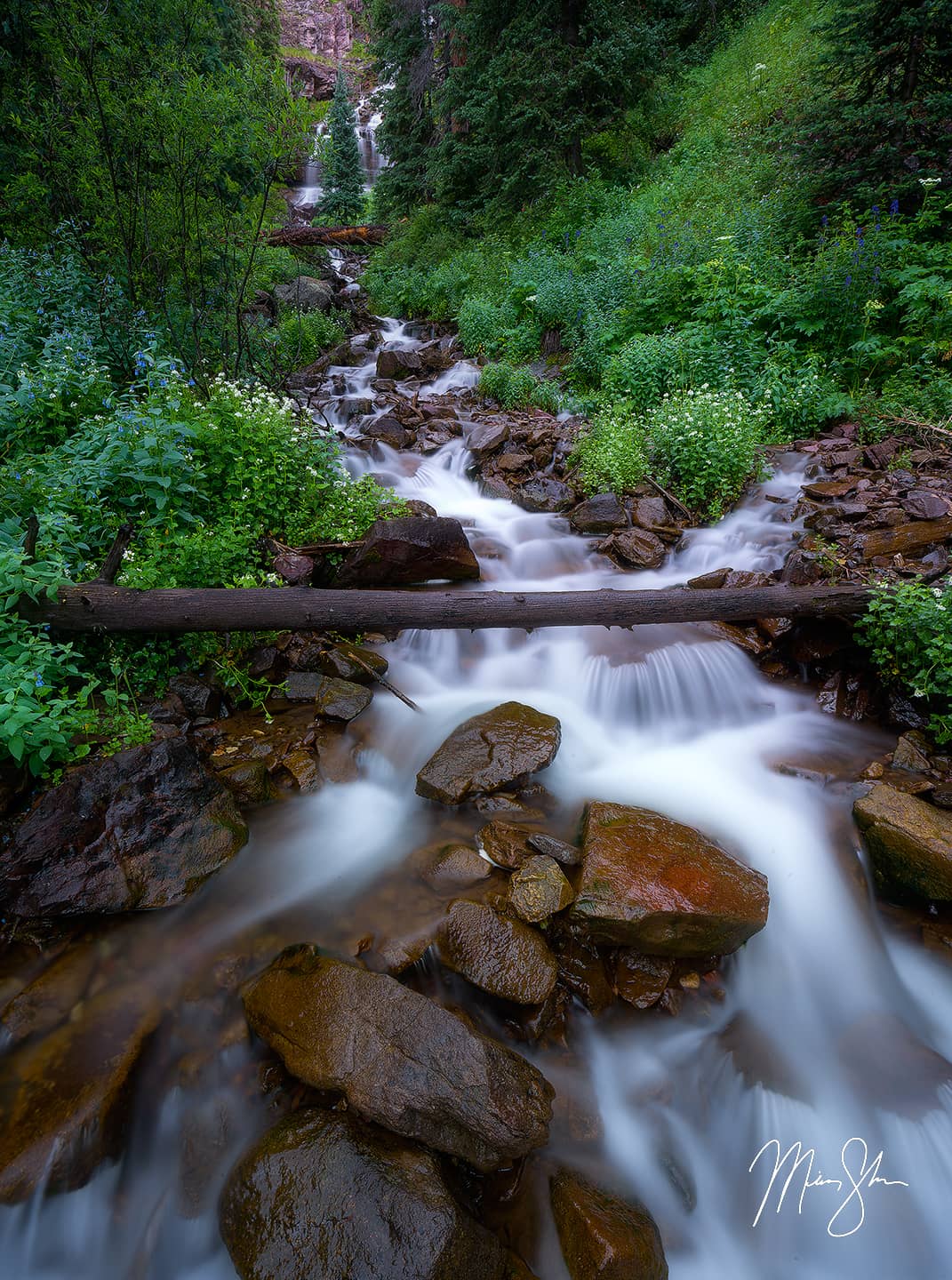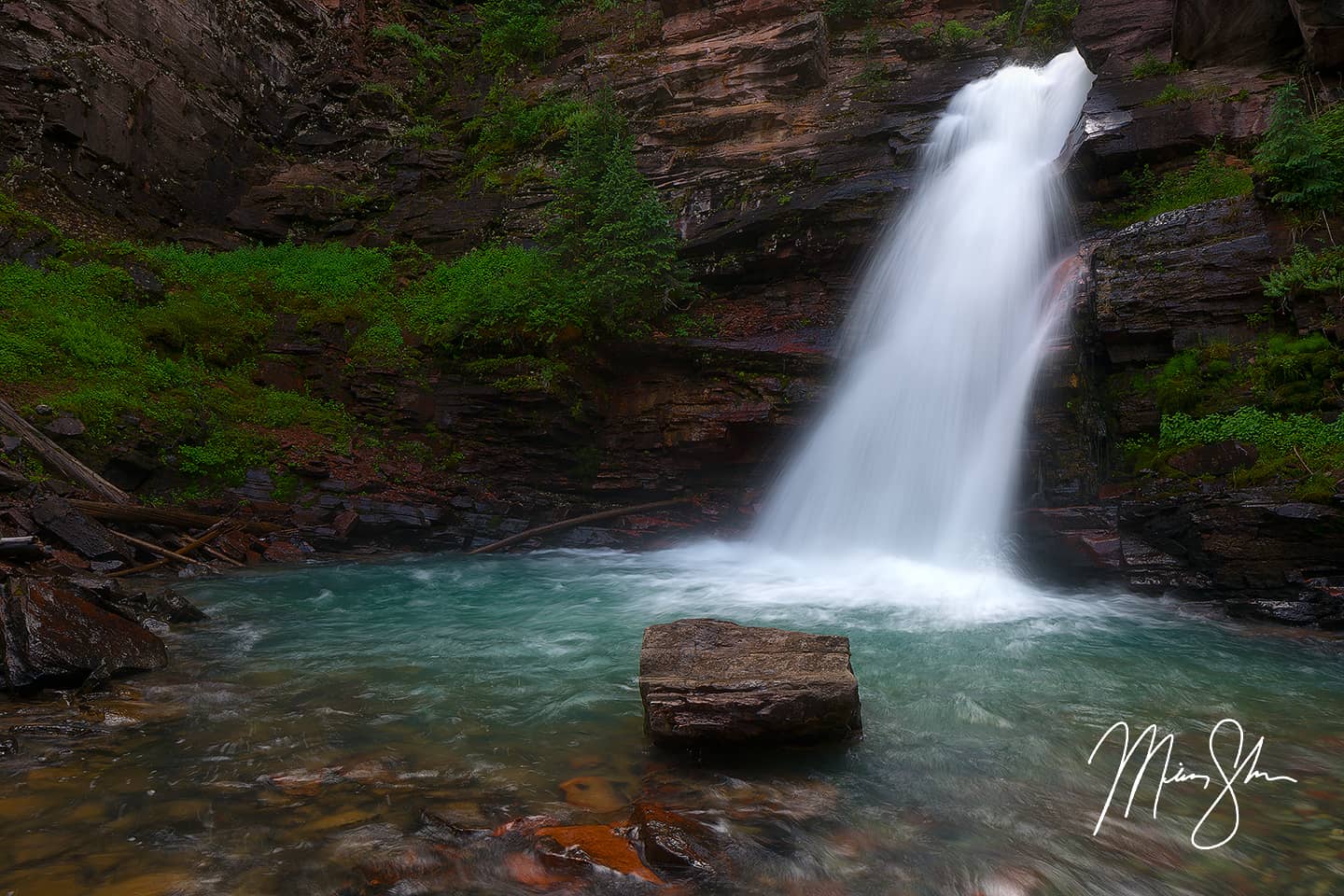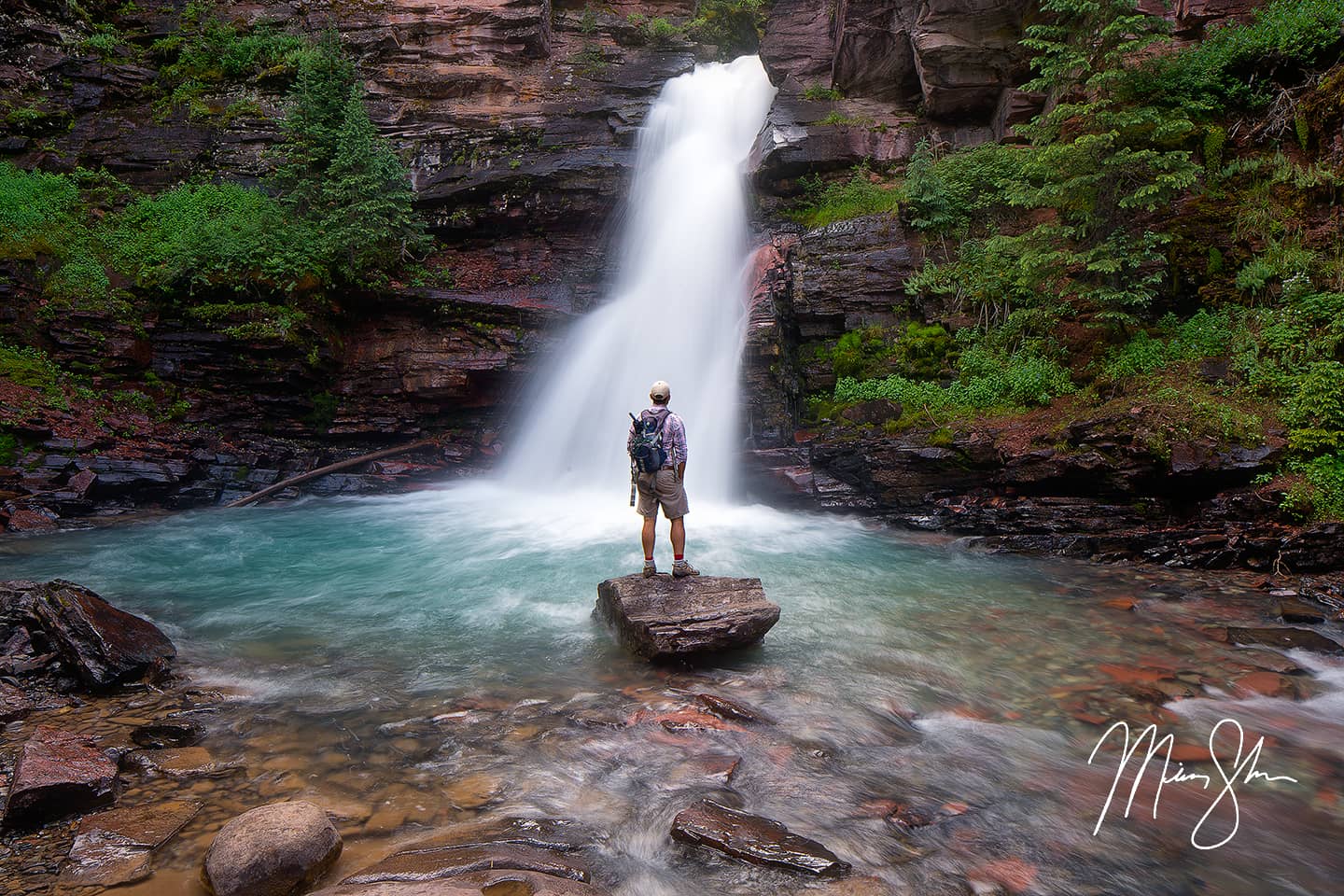 After exploring that area, we went north and stayed a night at my favorite campground at the base of Mount Sneffels. The next morning, we went on an adventure, trying to find a waterfall near Telluride called Mystic Falls. We forked left when we should have gone right and ended up at a much lesser known waterfall that I believe is called Upper Mystic Falls. Hikes like this are what adventures are made of, and everyone that was along loved it! I'm sure I'll go back to find Mystic Falls itself sometime soon.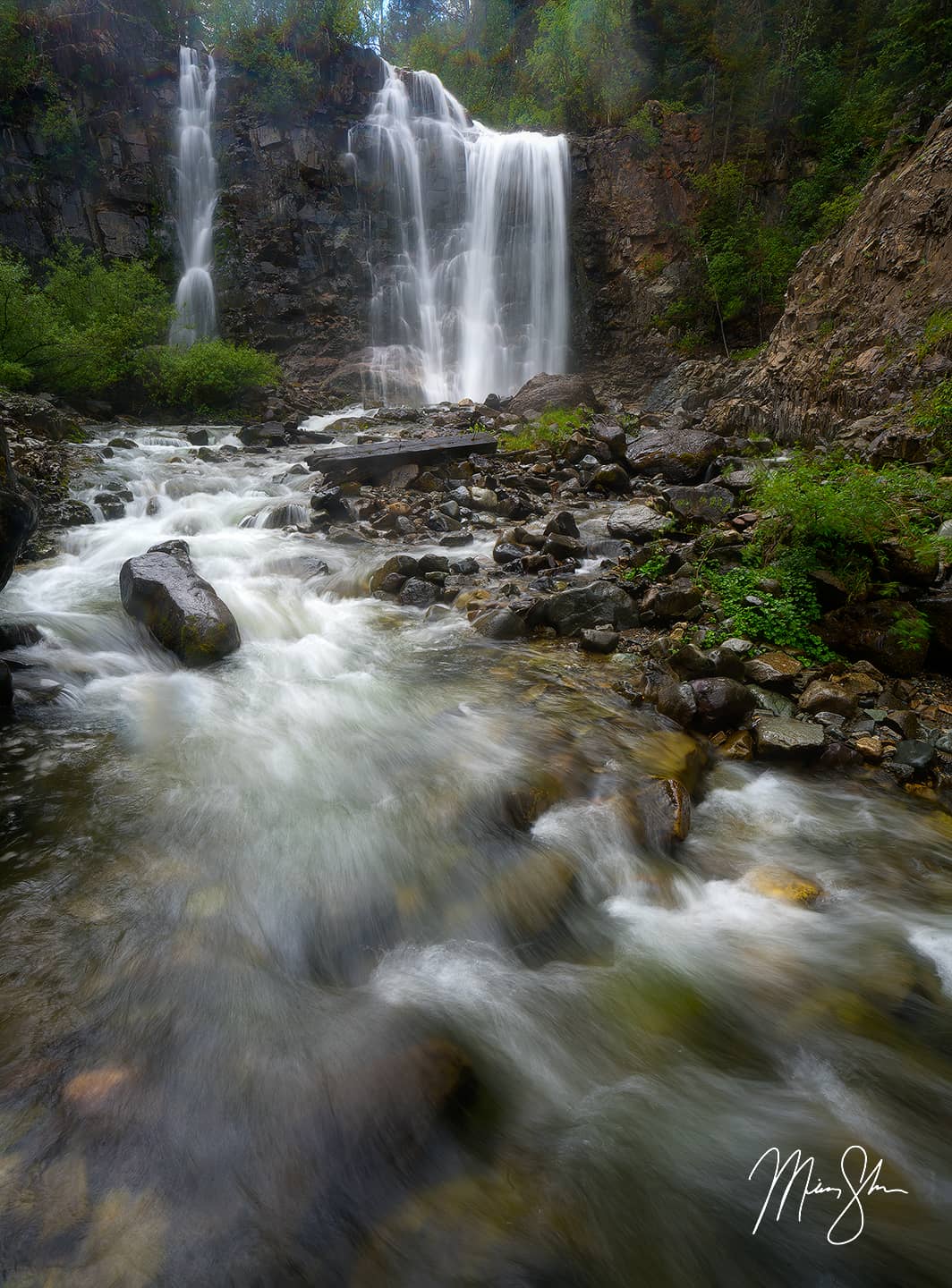 We moved up to the Crested Butte area, hoping to photograph the wildflowers there, but couldn't find a campground. So we drove the 3 hours up to the Maroon Bells in hopes to getting there before the moon rose to capture the Milky Way above Maroon Lake. Unfortunately the moon rose shortly before we arrived and the scene wasn't what I had hoped. I did come back in the autumn (more on that in part 2) to capture it, but we spent the night in the car, as it was already midnight. Afterwards, we found a campground up at Shrine Pass, near Vail Pass. I had never visited Shrine Pass but heard good things about the wildflower shows there. It did not disappoint! Here was one of my favorites: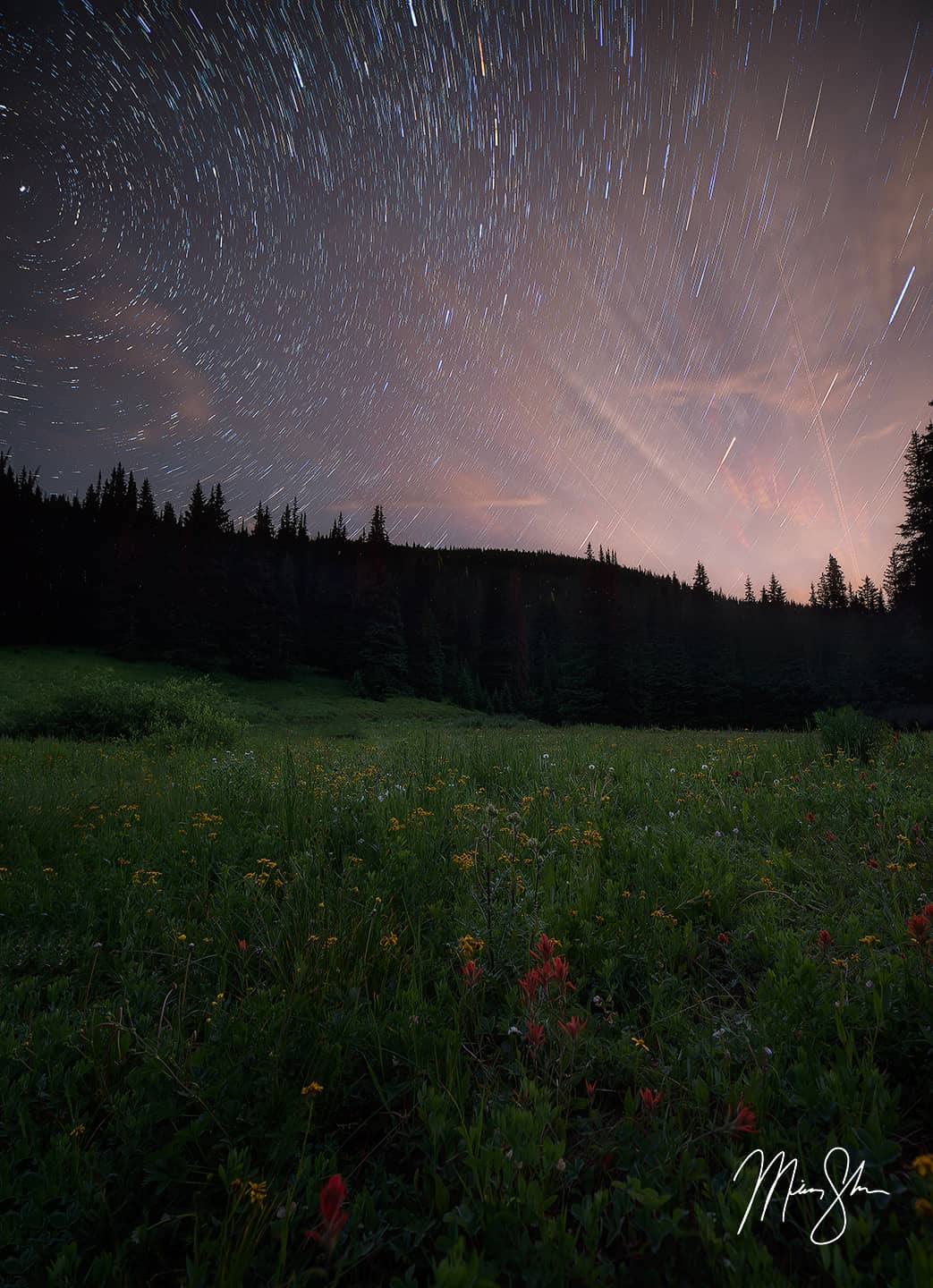 As we left Colorado, we drove a different route home so that we could swing through the Arikaree Breaks. We followed a rainbow, which turned into a double rainbow, for almost 2 hours until we reached Kansas and managed this shot near the Arikaree Breaks! This was one of the better shots that night.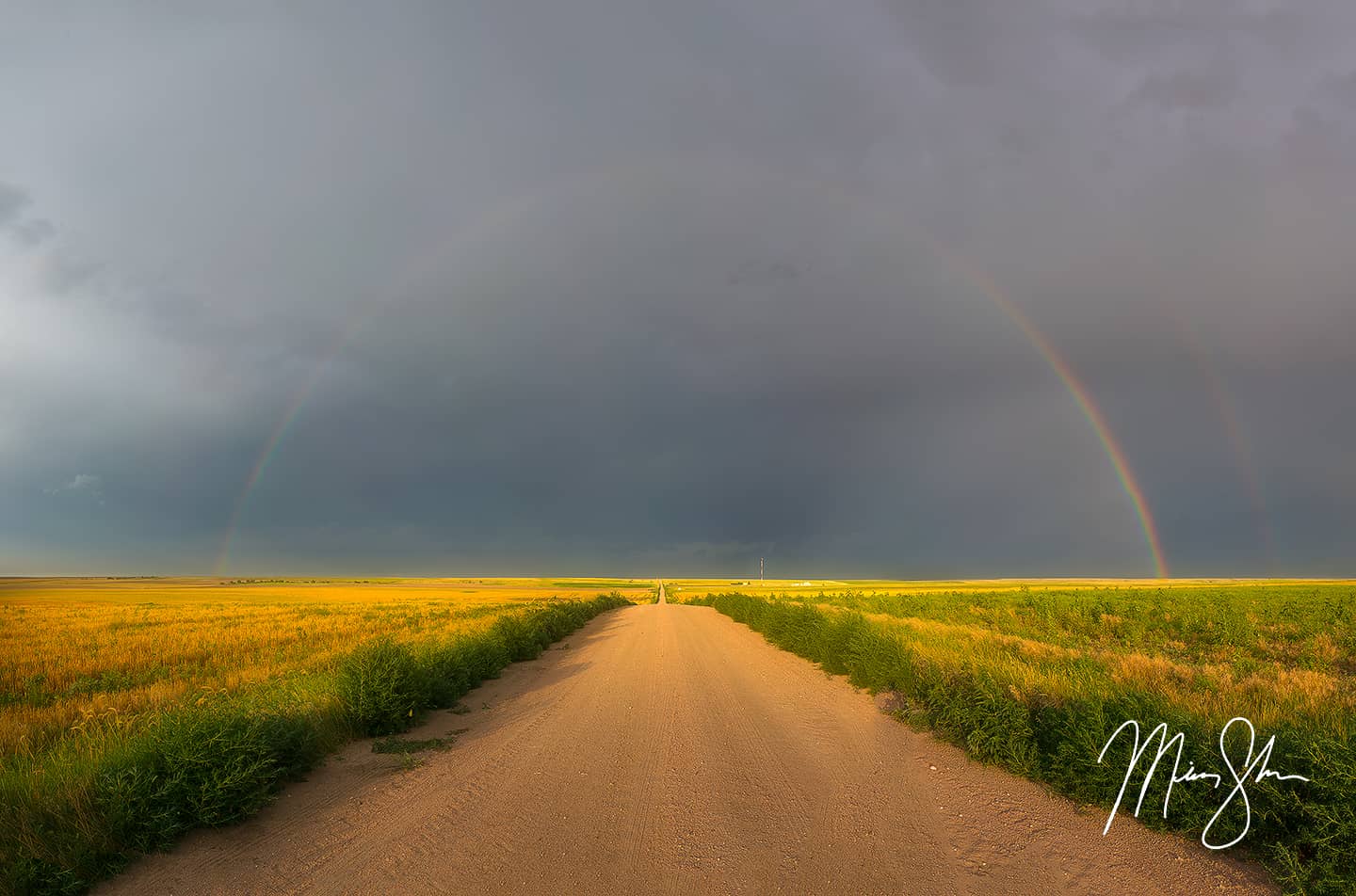 Sunflowers and another Colorado trip
At the beginning of August, I took a quick drive up to the Manhattan area to photograph any leftover wildflowers. While I didn't find a good patch of wildflowers to work with, I did find the Flint Hills on the east side of Tuttle Creek Lake to be extremely green for so late in the summer!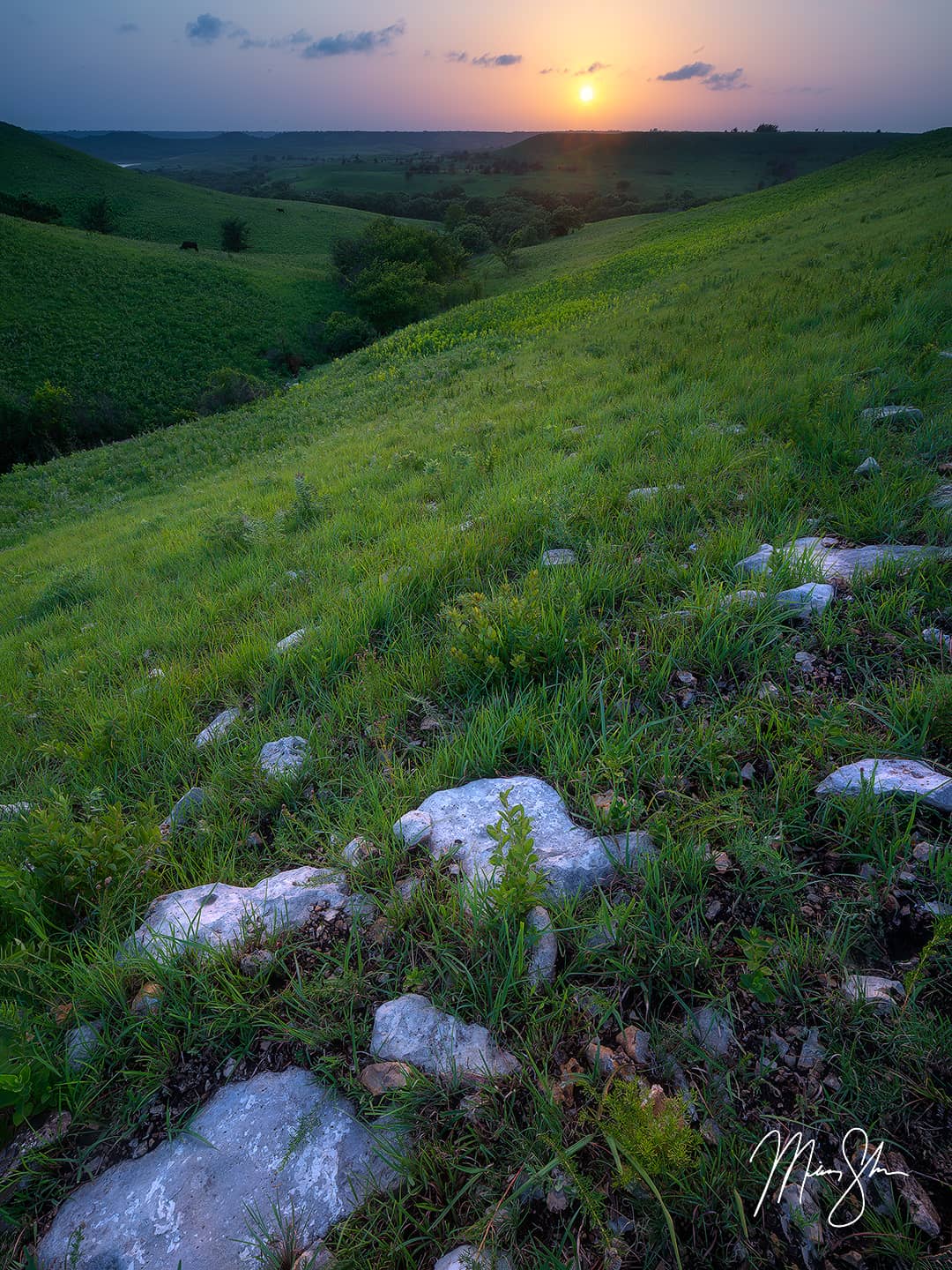 As late August approached, sunflower season began! I had missed out in 2015, due to extra hours at work keeping me from photographing as much as I would have liked, but I made up for it in 2016! I managed to visit 5-6 sunflower fields, included the famous Grinter Farms near Lawrence.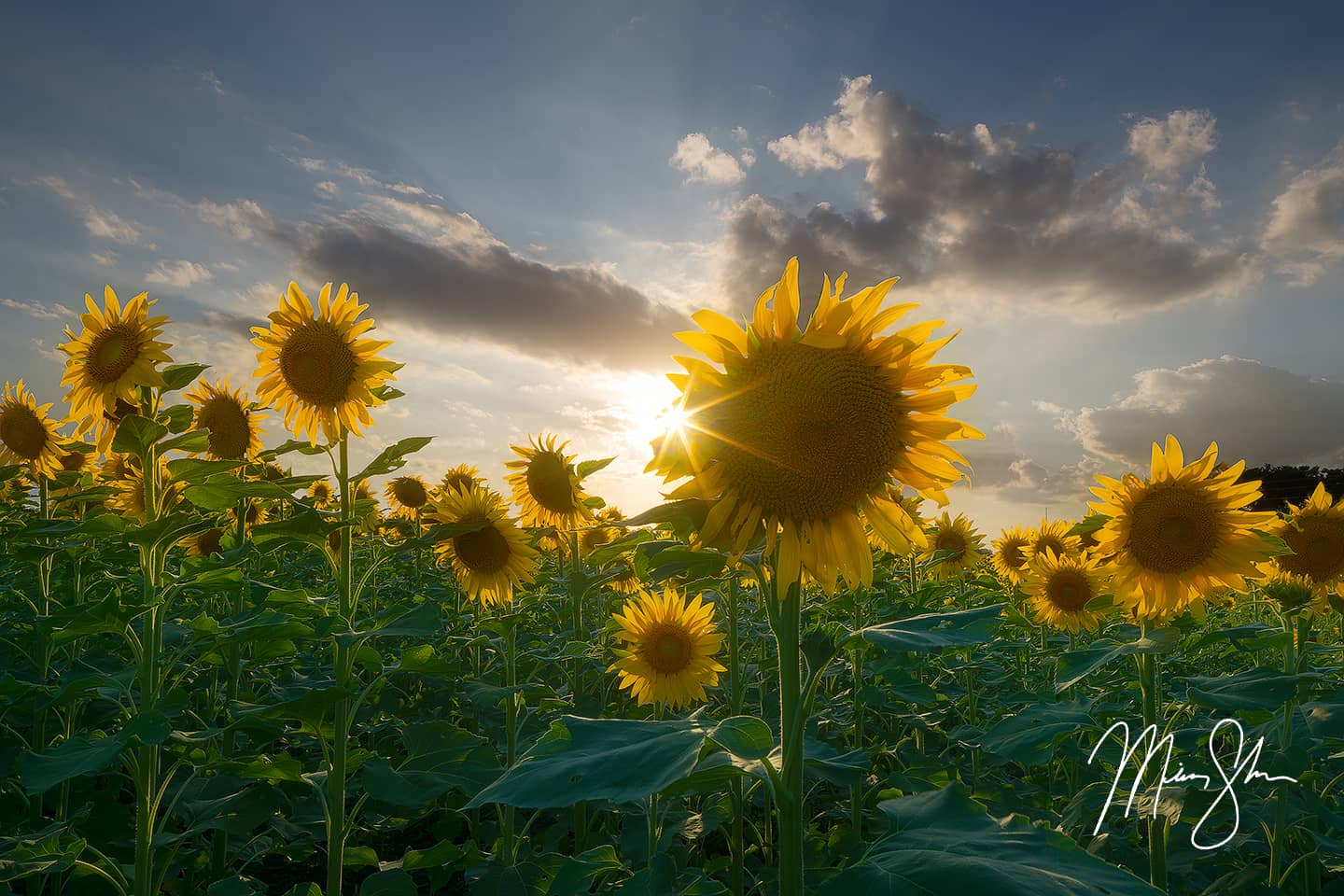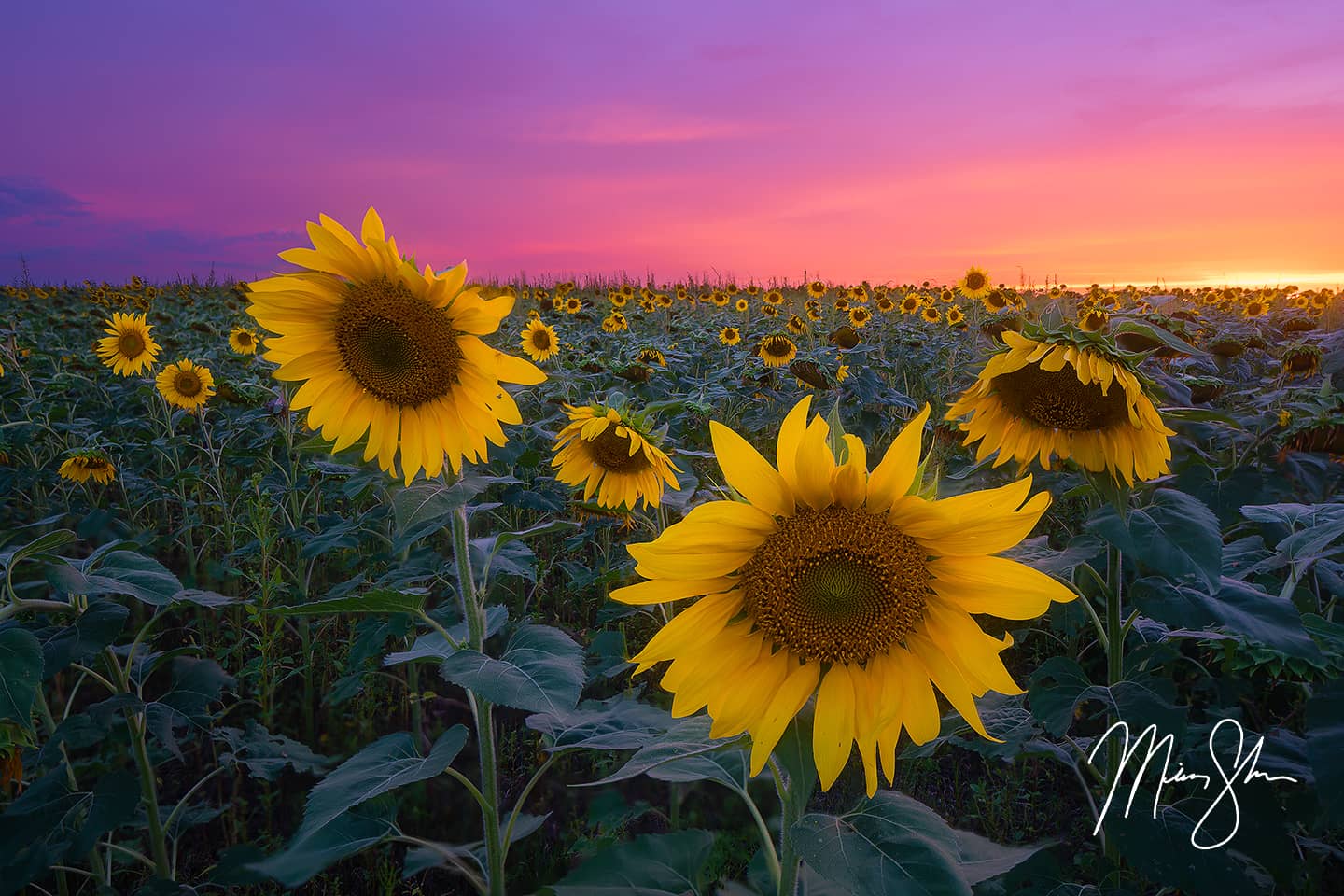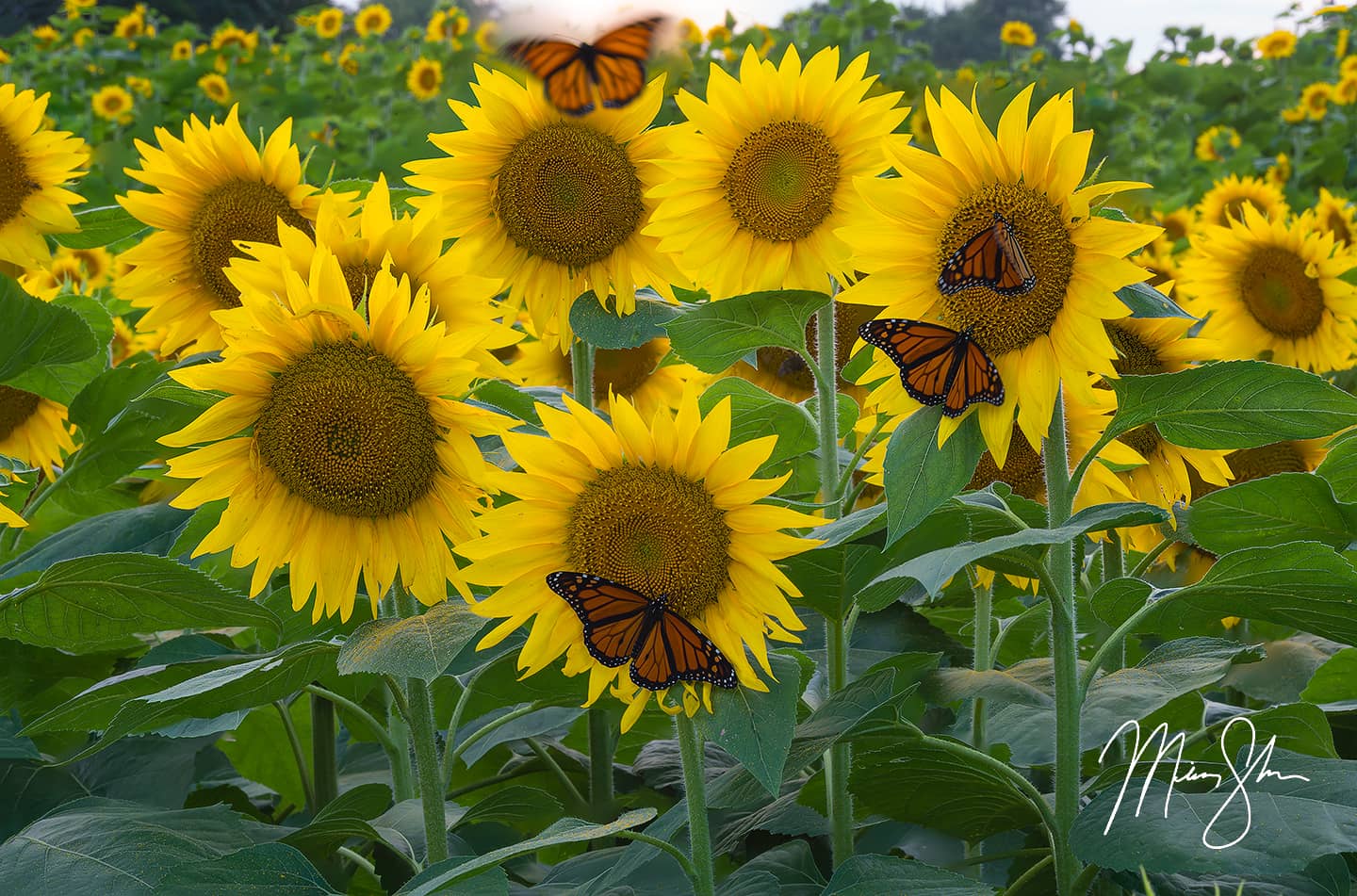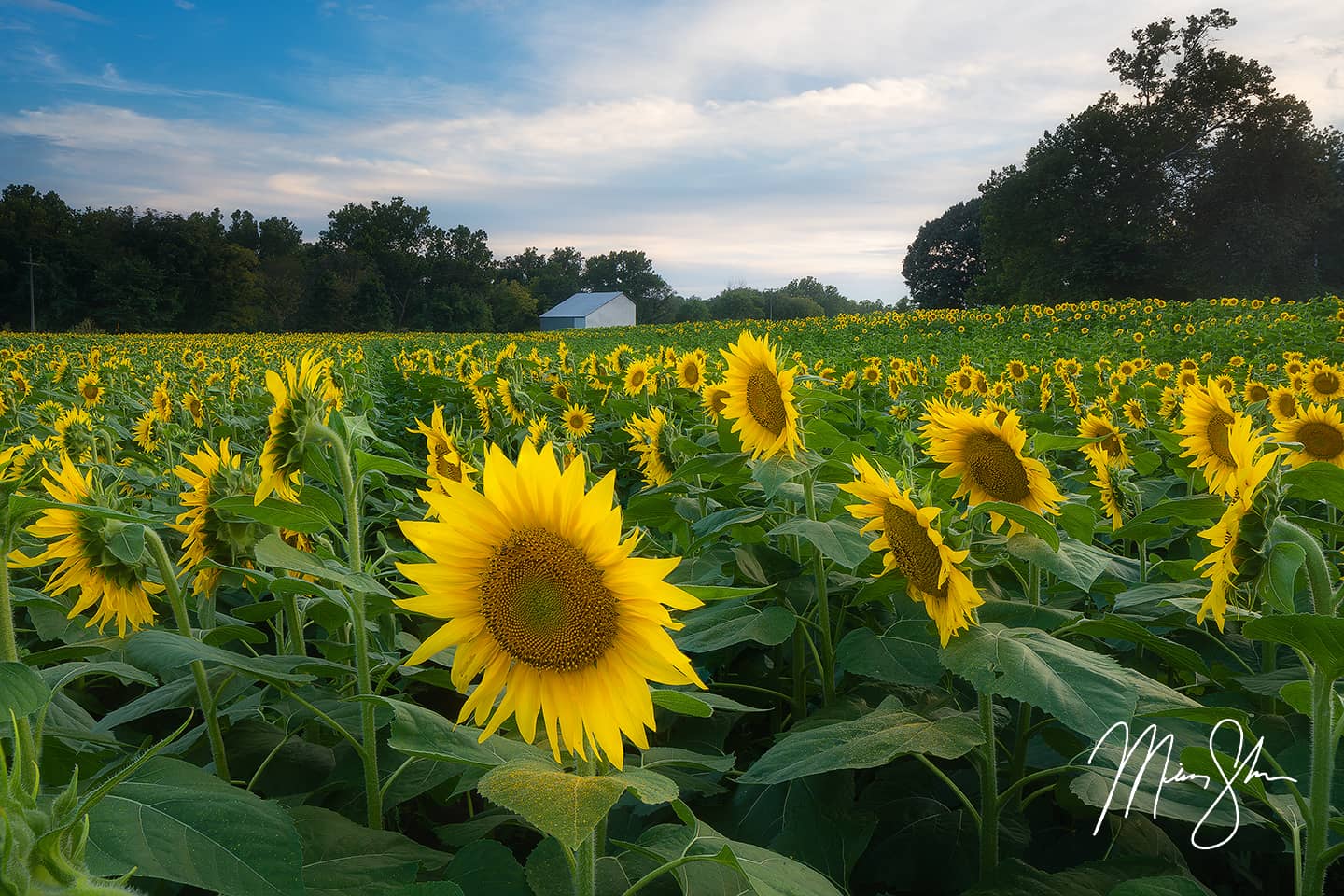 As late September approached, I decided to take a quick trip to Colorado. It turned out to be a little TOO quick, as the entire time just felt rushed. However, it did allow us to camp at Lake Scott State Park on the way out to Colorado, which gave me some great shots of Battle Canyon!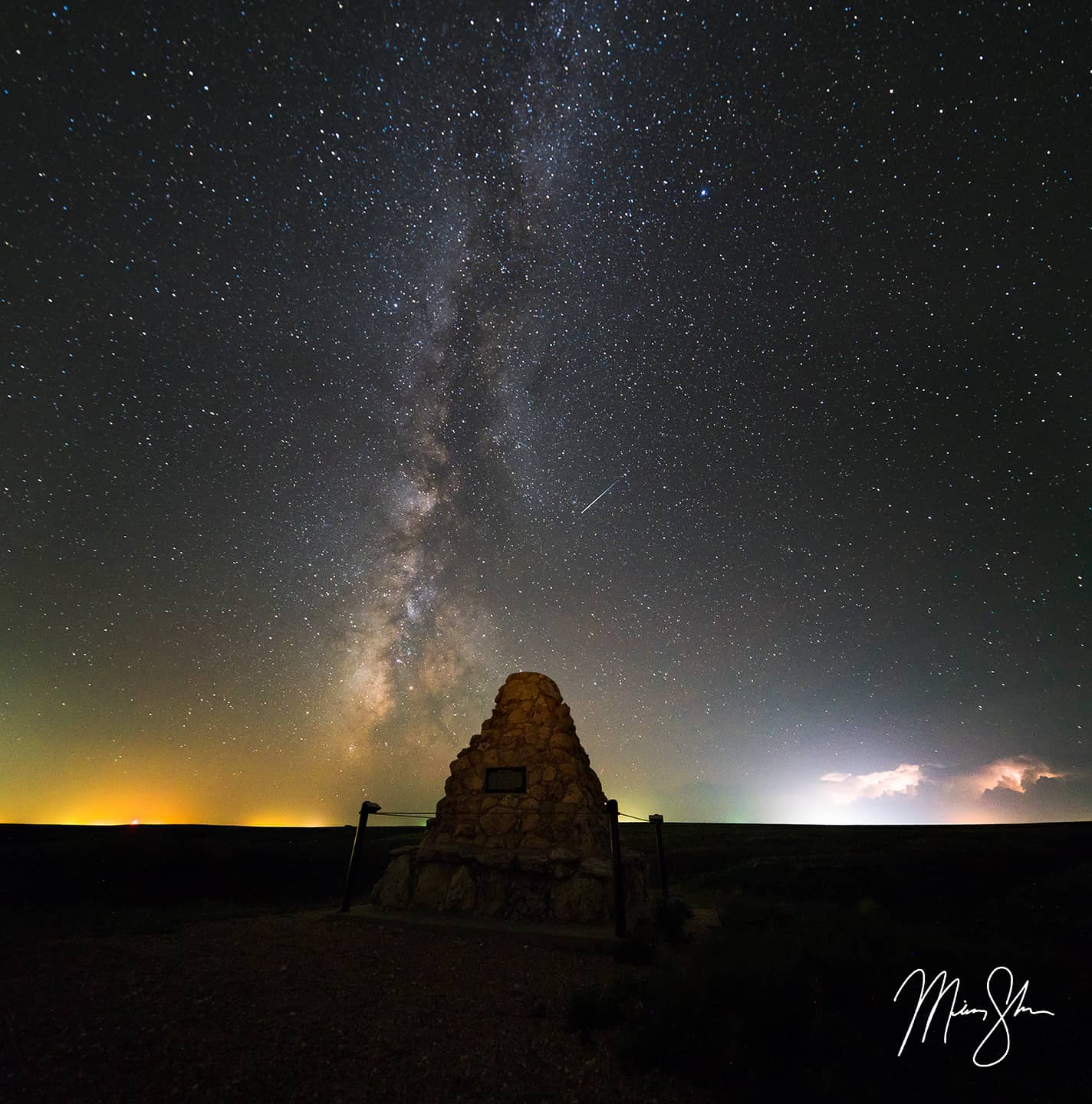 In Colorado, one shot stood out well above any other! I may have gone to Colorado for fall colors, but ended up with a great Milky Way shot over the Bells. Initialally I was worried about shooting this shot. There is a lot of moose (and even bear) activity around Maroon Lake, and walking through pitch black darkness from the parking lot to the lake wasn't ideal. Even though it's only 100 yards or so, it's difficult to see in the dark like that. However, I didn't need to worry. There were a dozen or so photographers with the same idea as me. So I set up shop and photographed for as long as I could withstand the cold to get both a Milky Way and star trail shot above the Maroon Bells. The wind picked up at one point towards the end, so I decided to call time. This was the final shot worth keeping: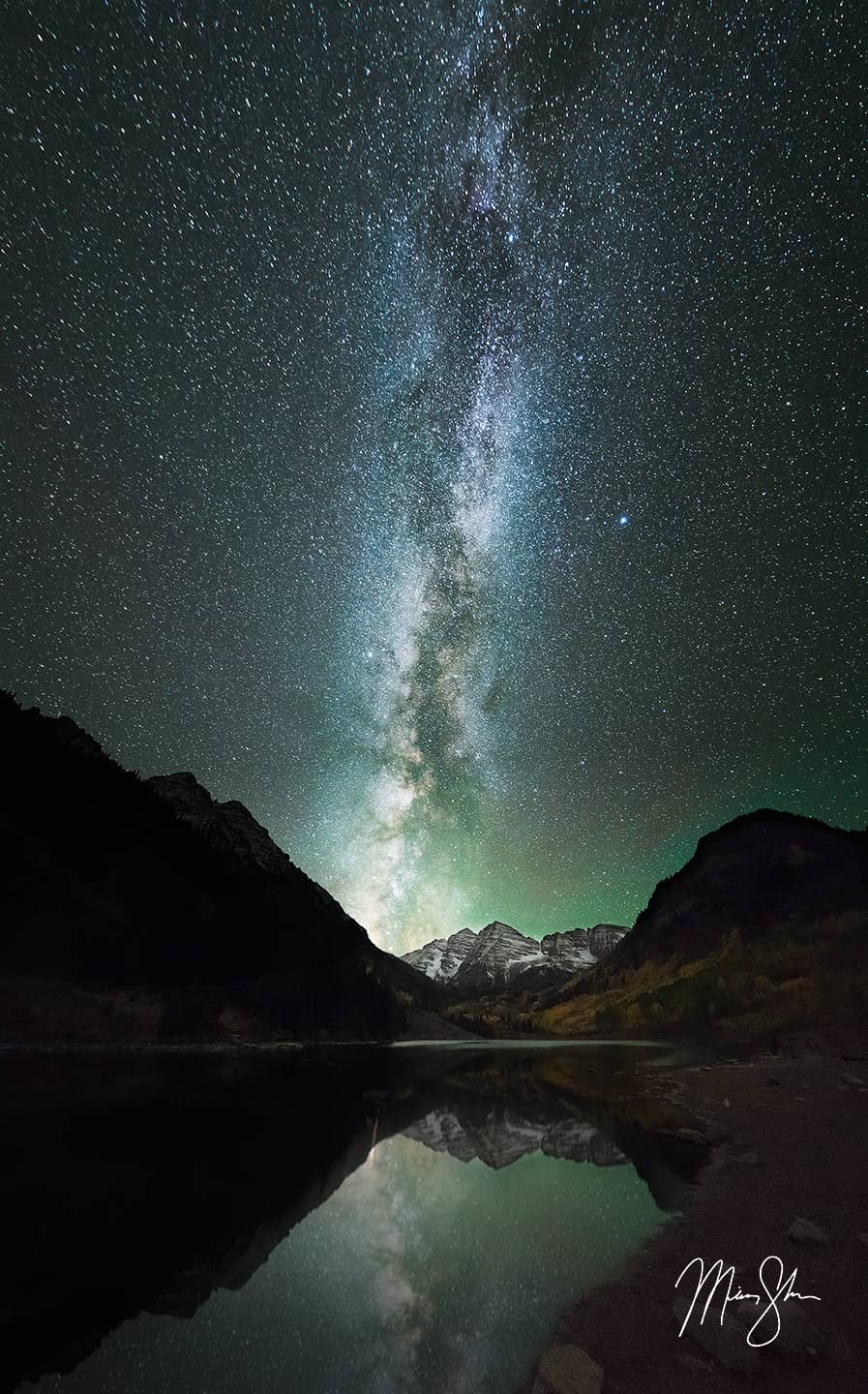 A circular trip around Lake Erie
In October my wife had a wedding booked in Ohio. So naturally, we turned it into a weeklong trip! Starting in New York, we drove up through the south of Toronto, where Hamilton's famous waterfalls are located. We only had time to stop at a few before sunset that night, but the one that stood out was Tew Falls, which was gorgeous in the fall!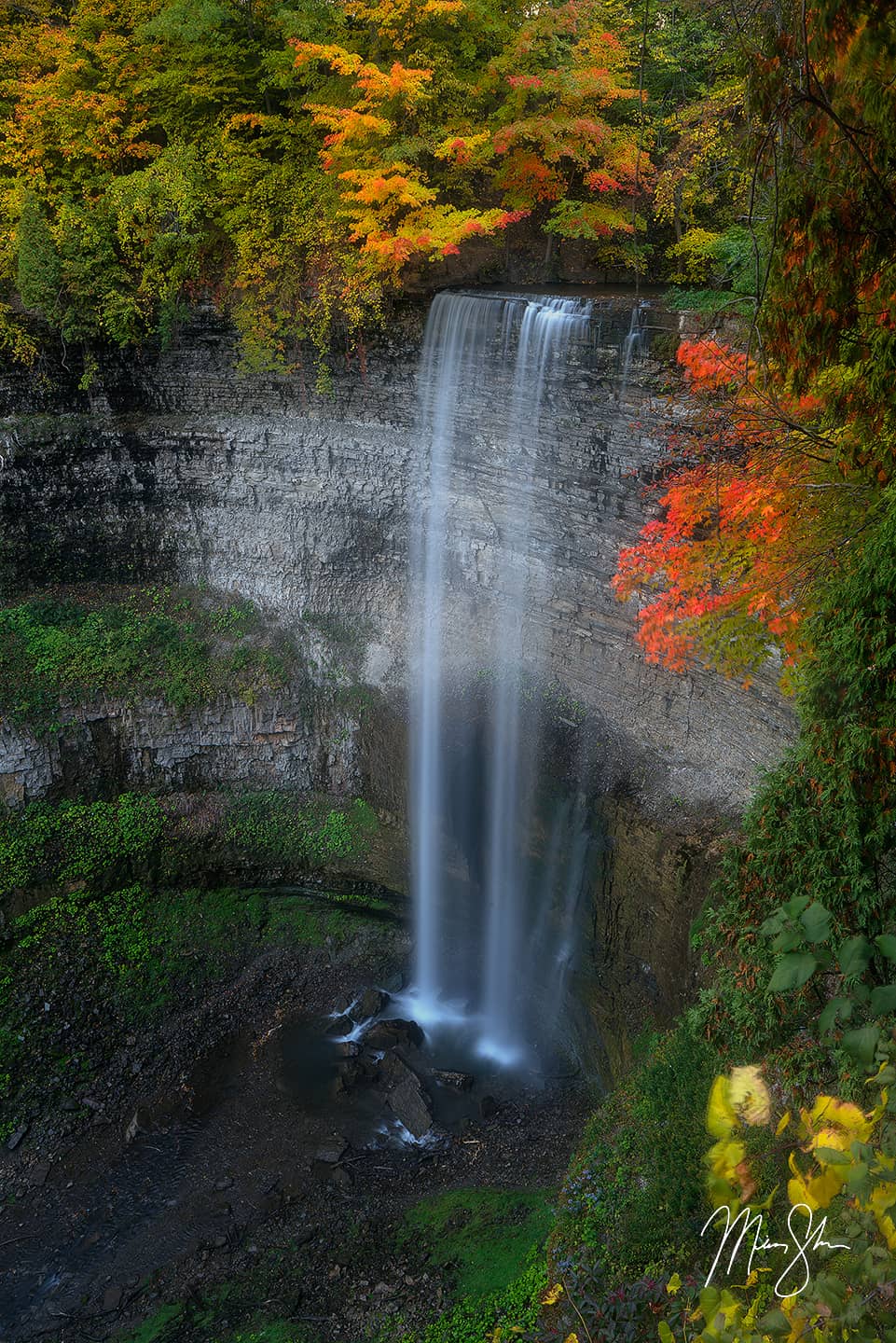 After visited Tew Falls, we drove the rest of the way up the Bruce Penninsula. At one point, I had to hit the brakes to keep from hitting what was either a very large coyote or a wolf. Eventually, we arrived at Tobermory, which is wedged between Lake Huron proper and Georgian Bay. This allowed us to explore the beautiful Bruce Penninsula National Park, along with seeing the Northern Lights. Unfortunately the photos didn't turn out good at all, as the aurora had mostly died off before I could get my camera to a place worth getting a shot. But that area of Canada is downright beautiful! Not to mention, having some awesome fish and chips!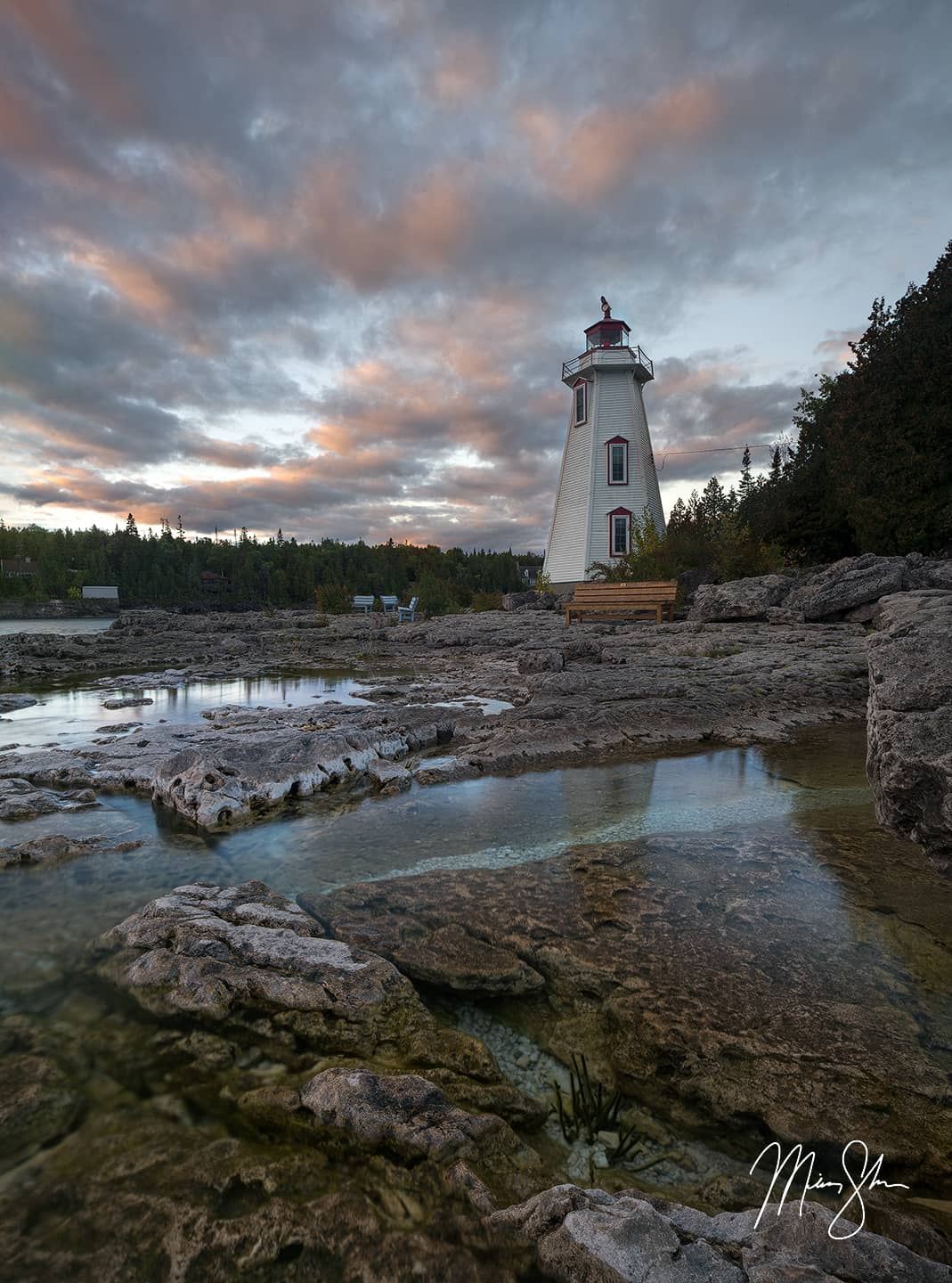 After leaving the Bruce Penninsula, we traveled down along Lake Huron, through Michigan to Ohio, where I second shot for my wife at the wedding she had booked. After the 10 hour wedding (killer!), we drove two hours to stay near the Cuyahoga Valley National Park area, south of Cleveland. This area is stunning in the fall! I fell in love with the small waterfalls below Brandywine Falls. Below is one of my favorites from that morning.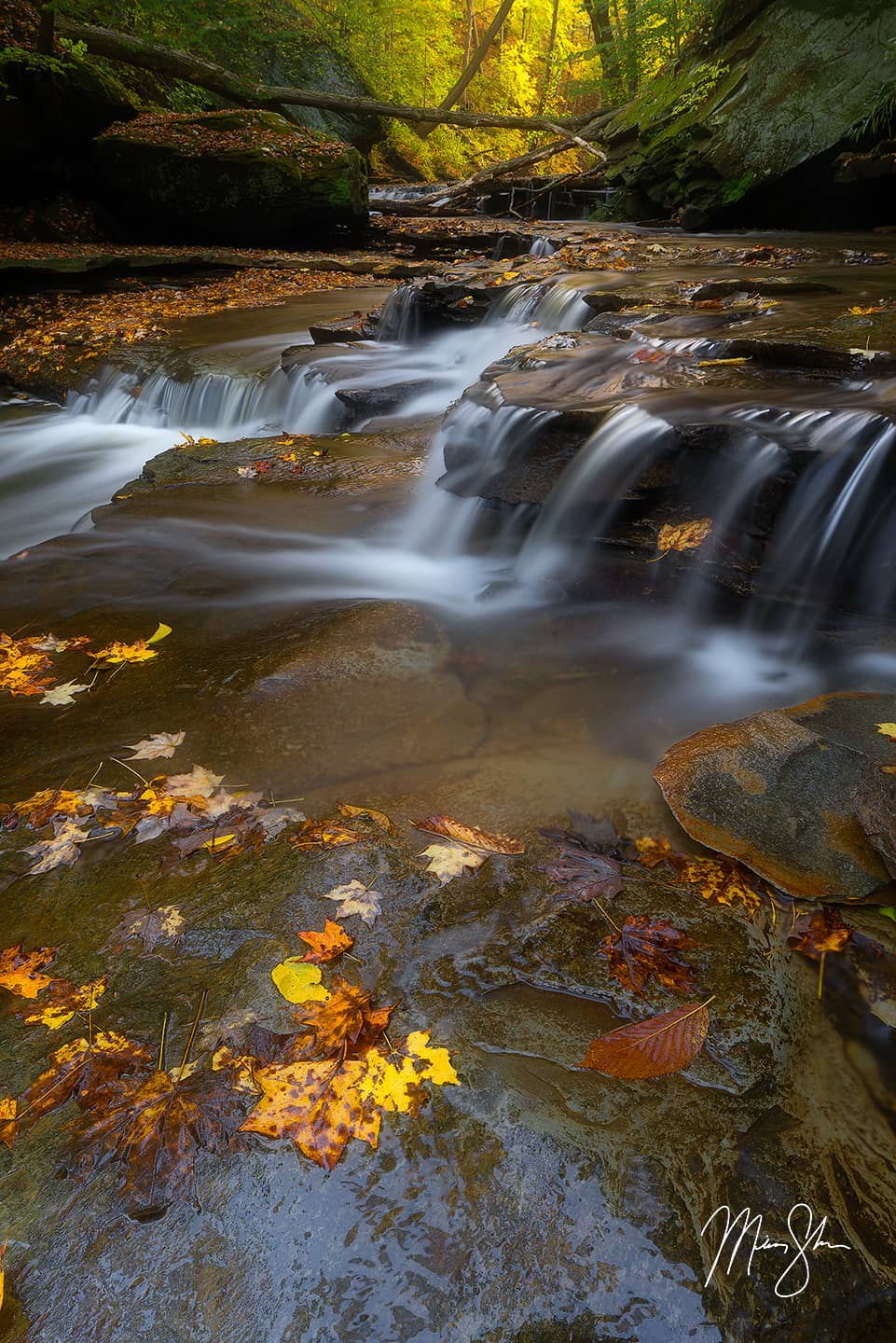 Next, we drove northeast, back to Niagara Falls. Yes, Niagara Falls is a tourist trap. But it was worth seeing! We were exhausted the first night there, but the firework display was only available that night, so we walked down along the river to witness this scene: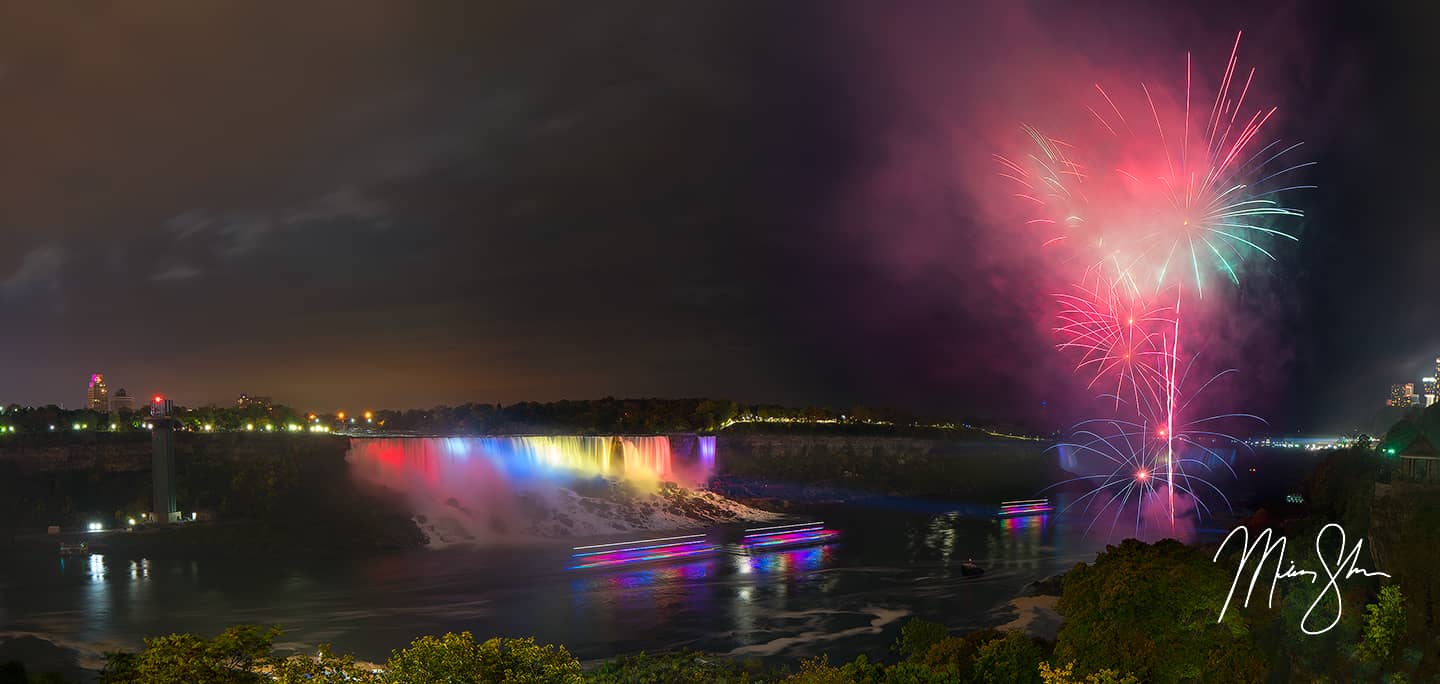 The colors along the Niagara Parkway were insane!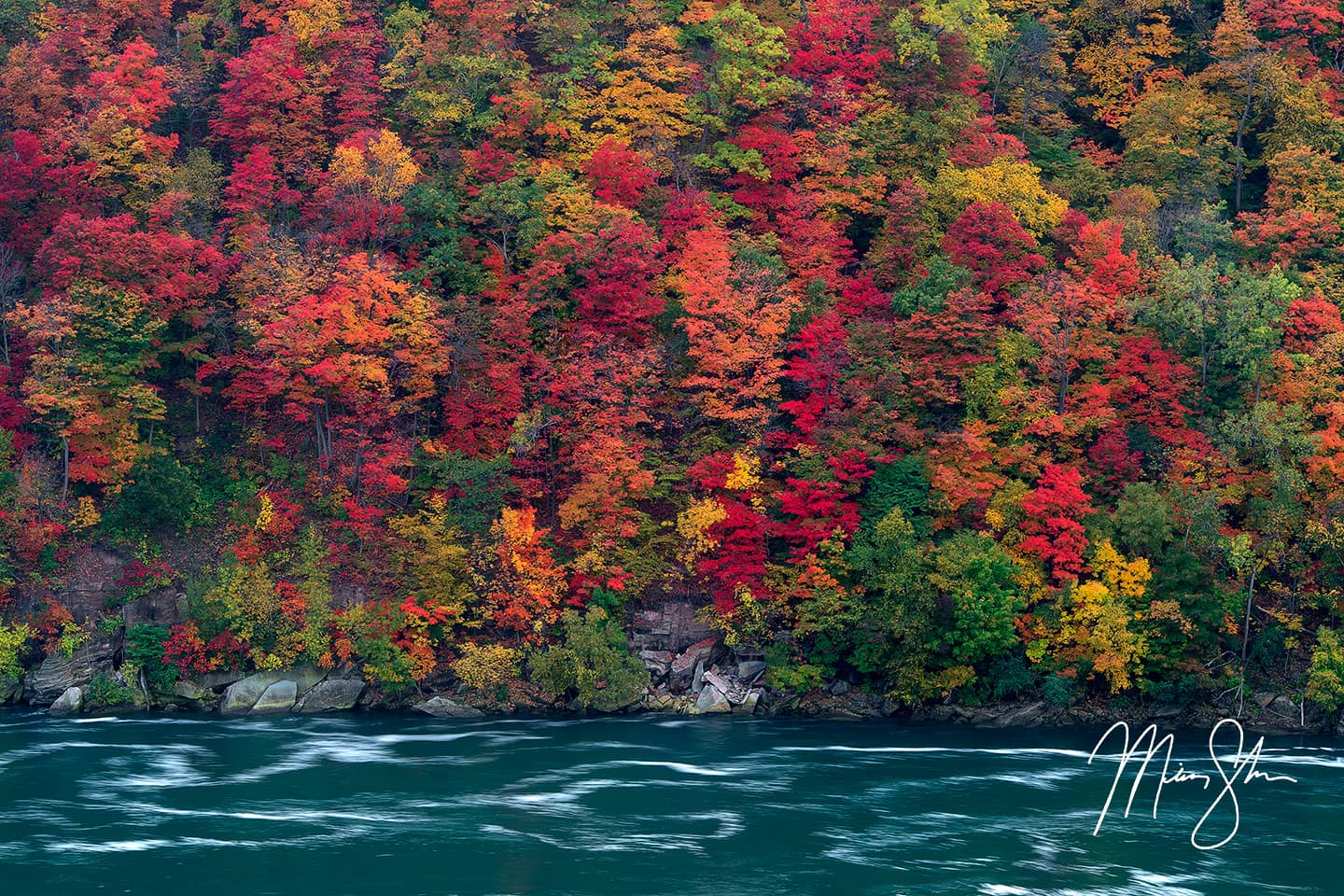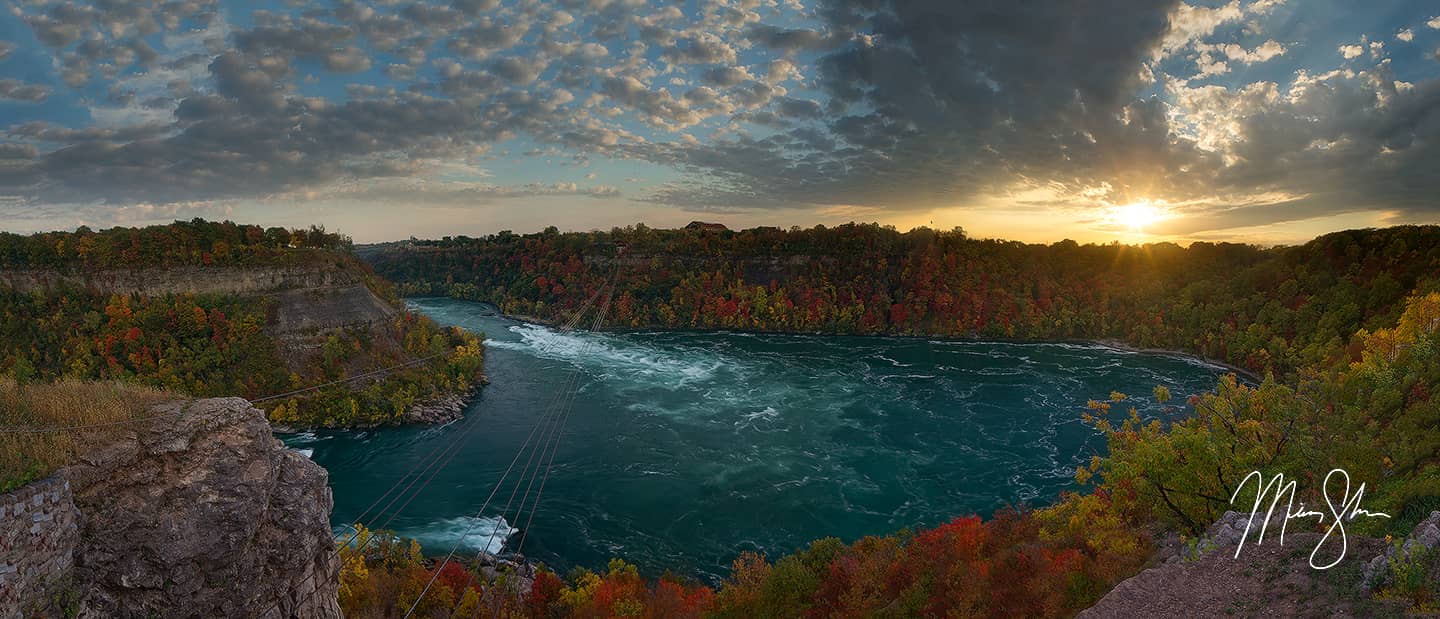 The final morning at Niagara Falls gave us a beautiful sunrise over Horseshoe Falls!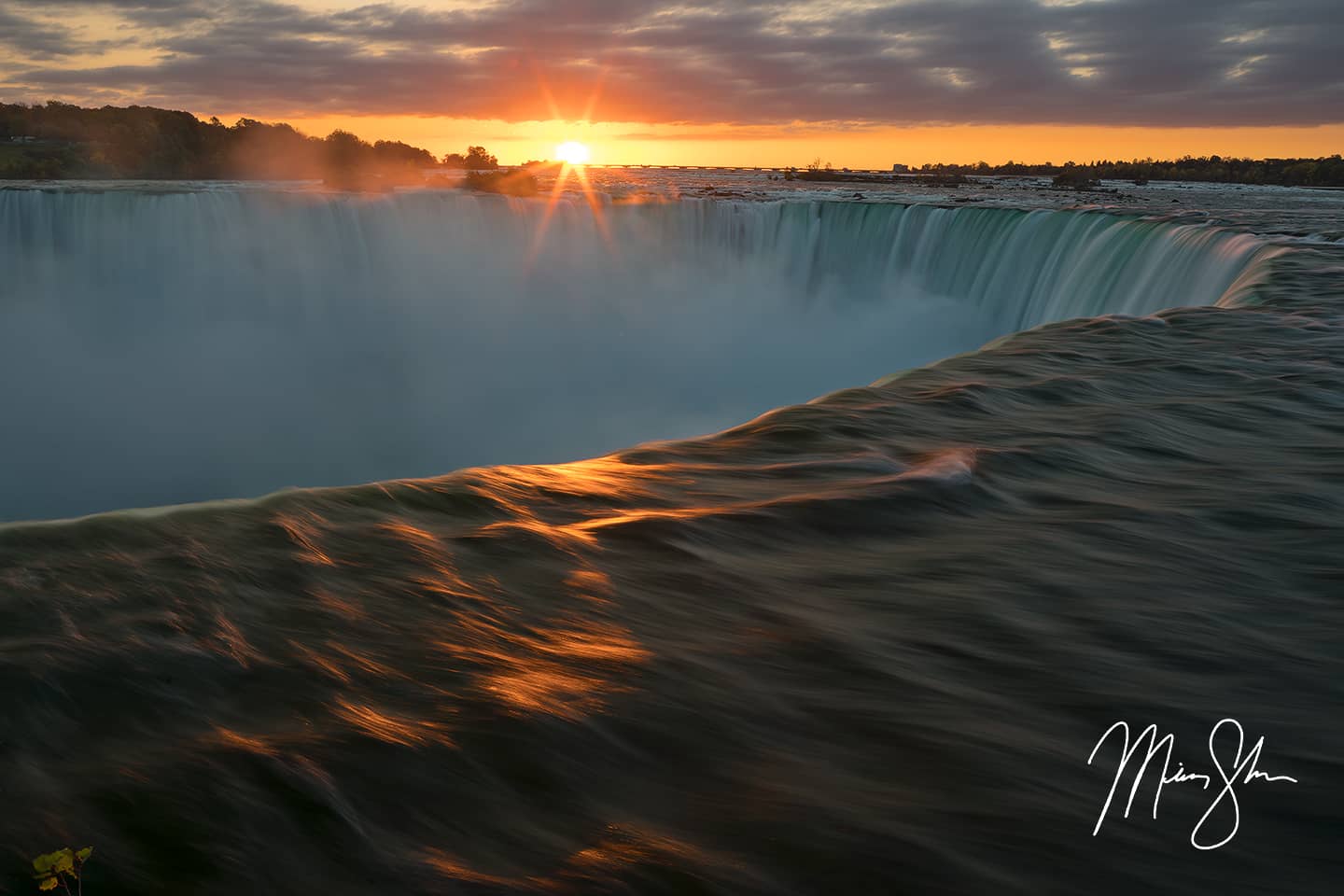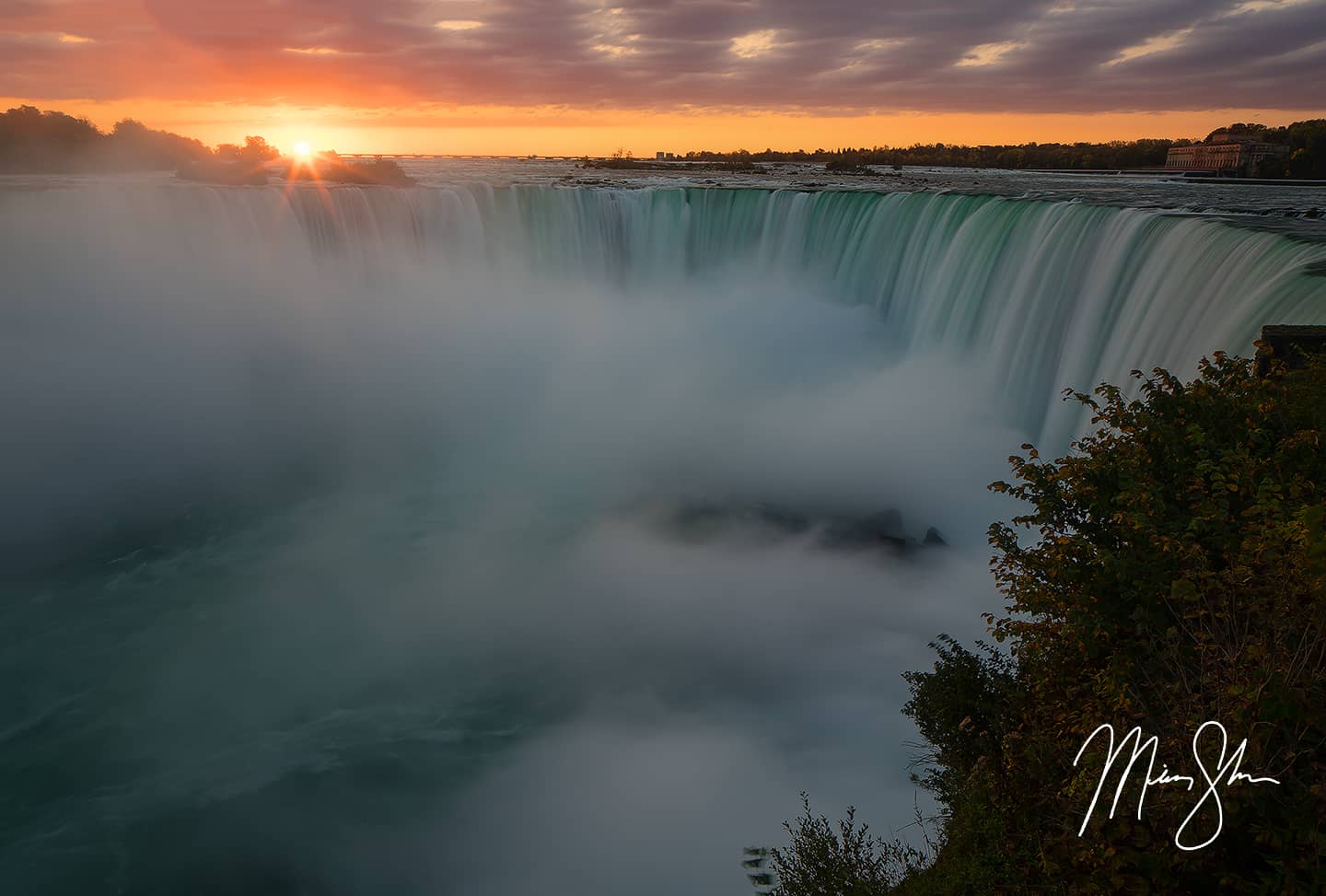 Our final stop in our trip was to Watkin's Glen, in the Finger Lakes region of New York. I had seen photos of Watkin's Glen for years and always wanted to visit in the fall. Severe drought limited the water flow, but it was still insanely gorgeous! The most famous scene in Watkins Glen is at Rainbow Falls, just under a mile up the gorge. Here are both vertical and horizontal versions of this gorgeous part of Watkin's Glen.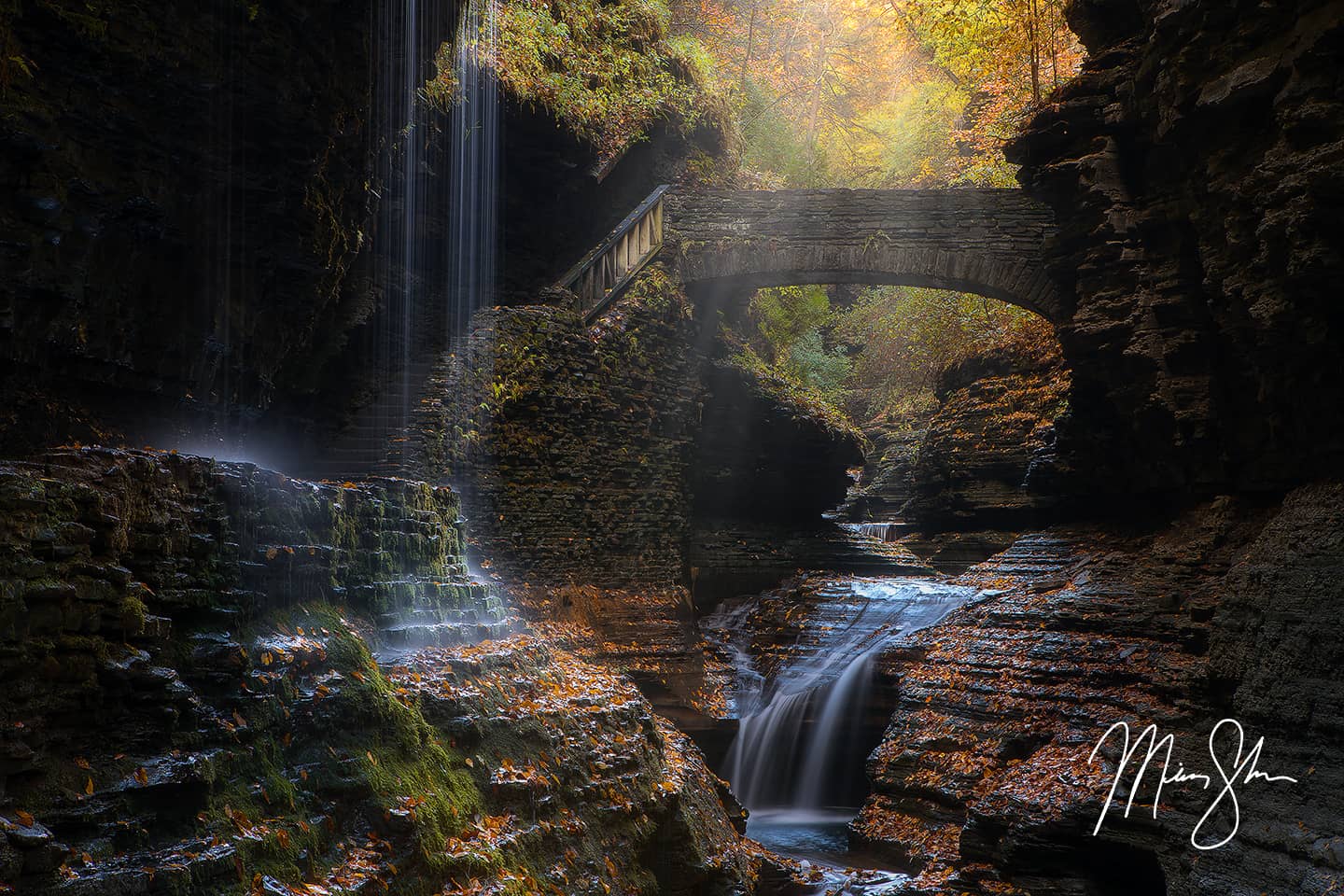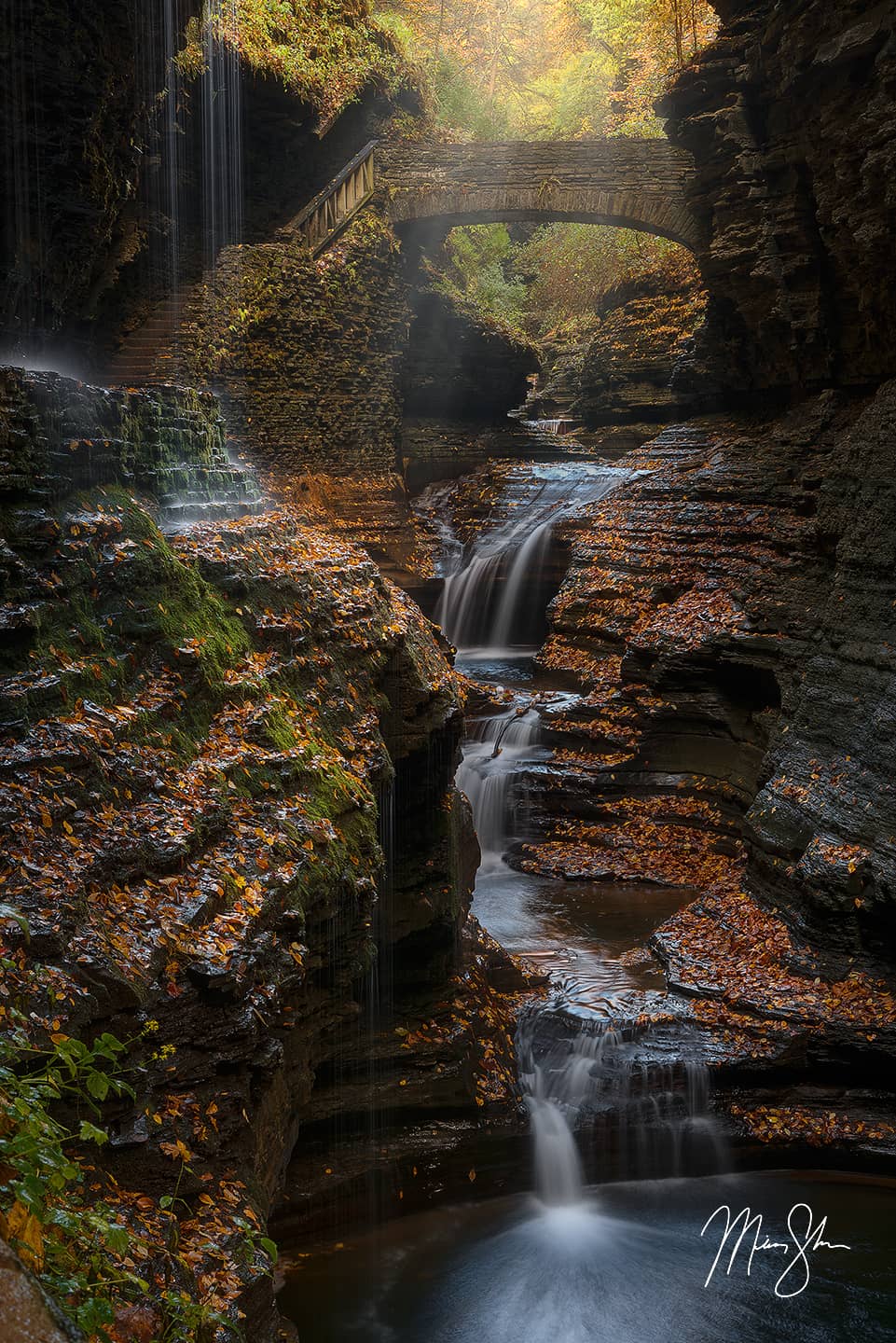 To bring an end to 2016, I did go out and shoot a final Milky Way scene that I had been planning for a while. I've always wanted to get a shot of the Milky Way over the the Kansas Turnpike. So I went out one early evening in November to get this shot: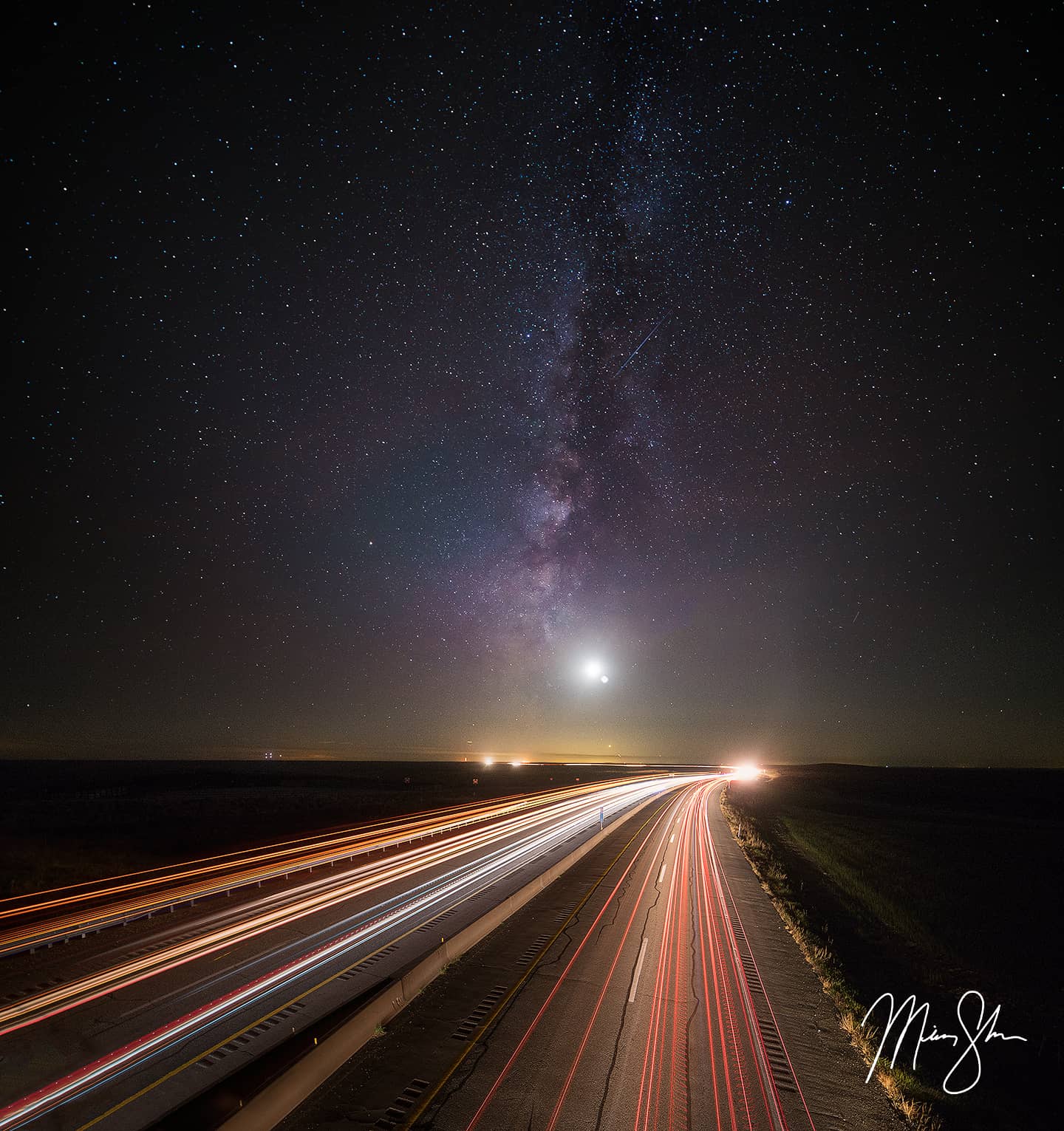 As you can see, 2016 was a wonderful year! Looking forward to 2017, I already have two trips planned. In April, my wife and I will travel to Virginia for a few days. She will be going to a photo workshop, while I hope to get out to the Shenandoah Valley National Park for a couple of sunrises or sunsets. And in August and September, we will take a 15 day trip to Turin, Italy, where we will explore Switzerland, northern Italy and perhaps Austria, western France or southern Germany as well! Who knows what else will be planned as the year gets going! Not to mention all of the Kansas road trips I'm sure I will do! So keep checking back for new work and blog posts. I'll do my best to update often!
---