Beach Art: Inspiring a Calm and Relaxing Interior Design
Mickey Shannon | Updated on July 18, 2022
The first thing that most people think of when they think of ocean and beach photography is palm trees, sunshine and walking bare-foot in the sand while relaxing to the sights and sounds of turquoise blue waves. Beach photography wall art is meant to inspire a calm and relaxing feeling when viewing it. Sure, there are those scenes of huge winter swells crashing into the rocks along coastline cliffs that inspire powerful emotions, and those also have their place when you want something powerful. But when most people are looking for beach artwork, thoughts of tranquil sunsets amongst palm trees and white sand beaches come to mind!
Many of the places I've traveled to and taken beach photography include some of the best ocean scenery in North America! From Hawaii's beautiful garden island of Kauai to Florida's white sands to California's stunning coastline! Below are some of the locations I have visited with those awesome coastal vibes! All of these images are available as fine art limited edition prints in my Ocean Photography Gallery.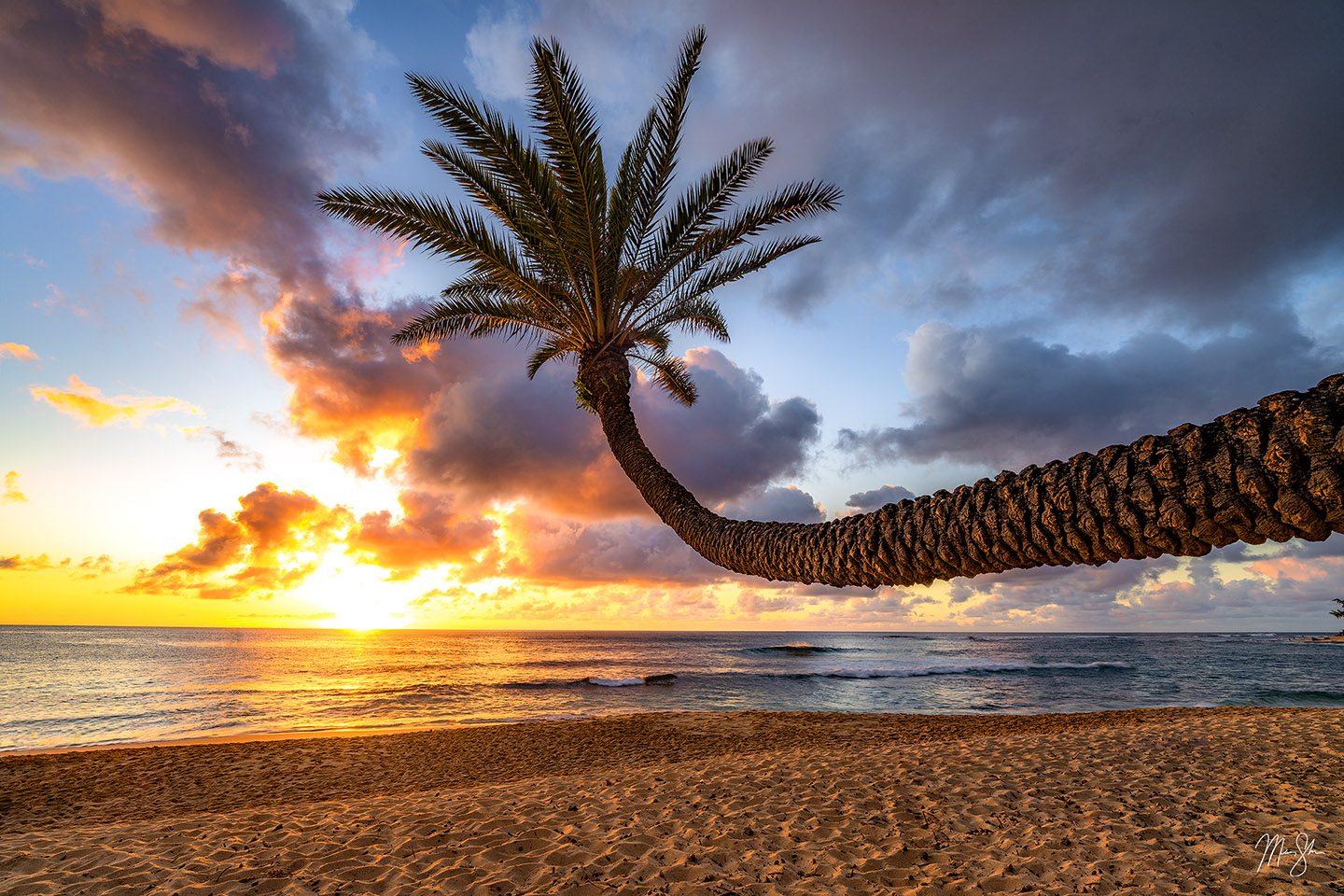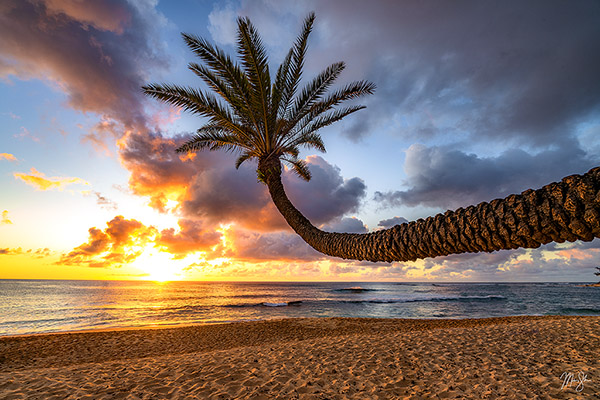 Beach Wall Art: Inspiring Your Art Decor and Interior Design
Beach photography can inspire a design space with the feelings of relaxation and calming tranquility. Looking at photos of waves or a sunny beach can really lift the moods of the customers and clients of your business or the guests you have in your home.
If you are wondering what your walls might look like with one of these pieces of beach photography fine art hanging on it, message me and send in a photo of your space. I can help you find a piece of beach photography art that will compliment your space. I offer free mockups to get a vision of what your space will look like with one or more of these beautiful ocean and beach imagery.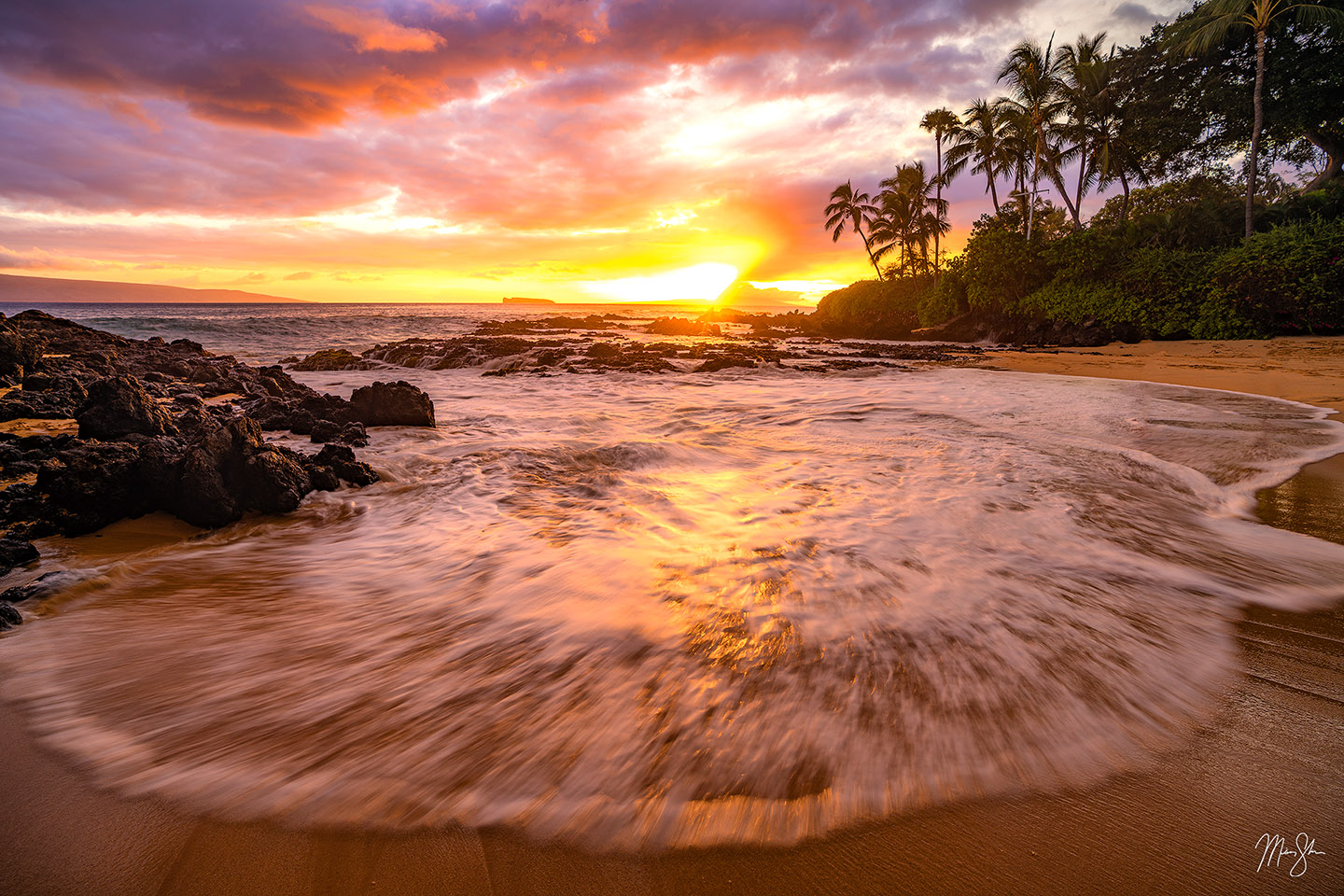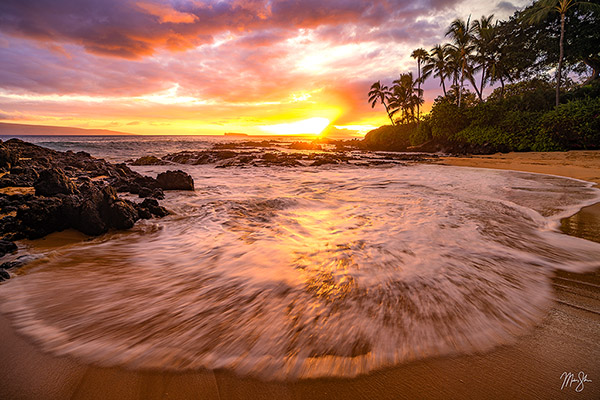 Health Benefits of Beach Photography
According to a 2006 study in Health Promotion International, not only does being in nature have amazing health benefits, but viewing nature scenes can also provide a wide range of positive health effects. Photography of the ocean, beaches and seascapes rank right up there with the best of natural scenery for creating a positive, calm, relaxing atmosphere in your home or office space. Nature based therapy is a real thing, and can provide reduction in stress and depression, while stimulating emotions such as joy and happiness. Viewing scenes in nature can bring a sense of comfort with that joy, while helping overcome negative emotions and feelings. Have you ever heard someone say "I could sit and just watch the waves for hours"? Well, the reason for that is that it invokes feelings of calmness, joy and tranquility. Viewing nature photography of the ocean has a similar effect to being there in person! This is why nature scenery such as beach photography, rolling waves and other seascapes are often placed in nursing homes, medical centers and hospitals.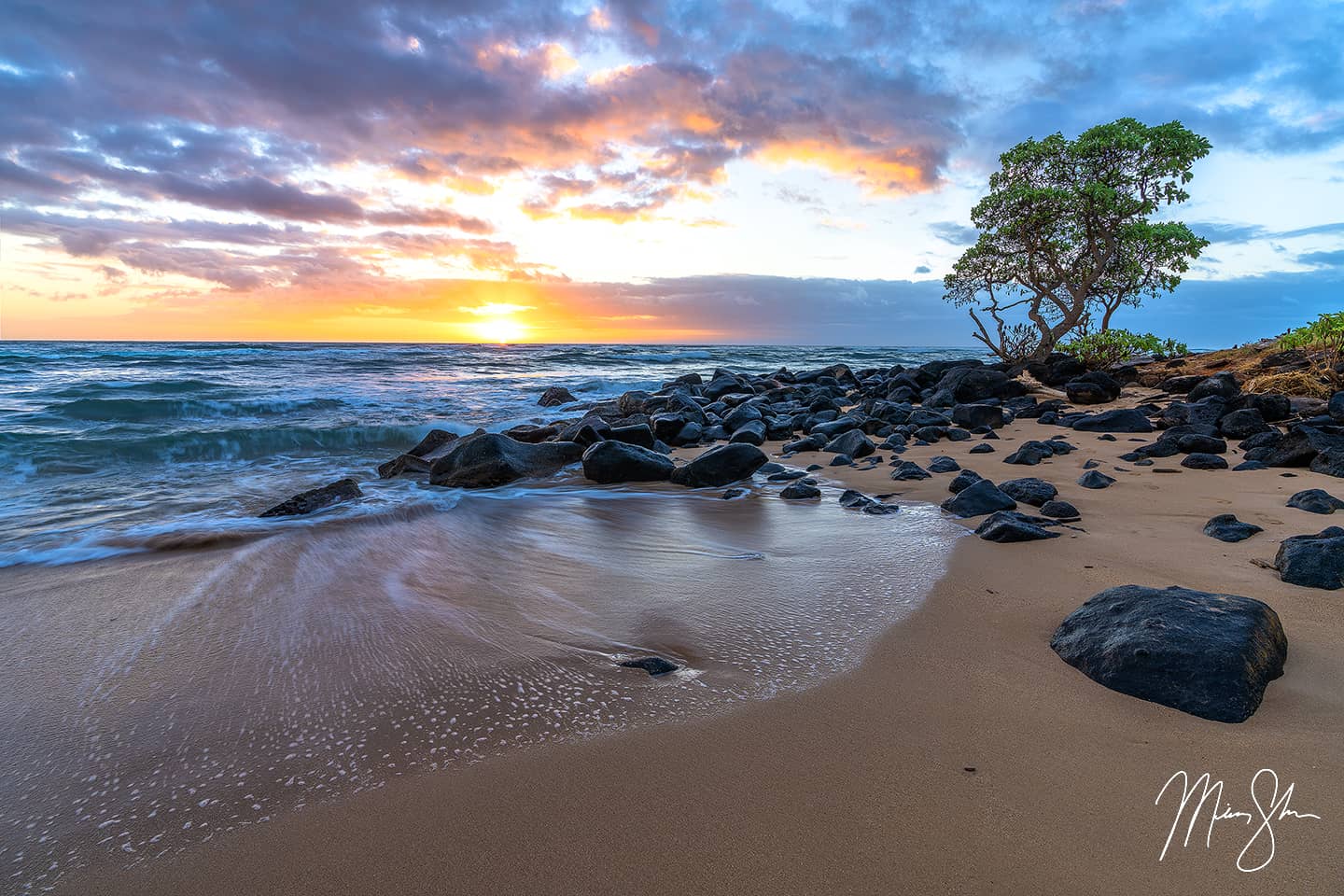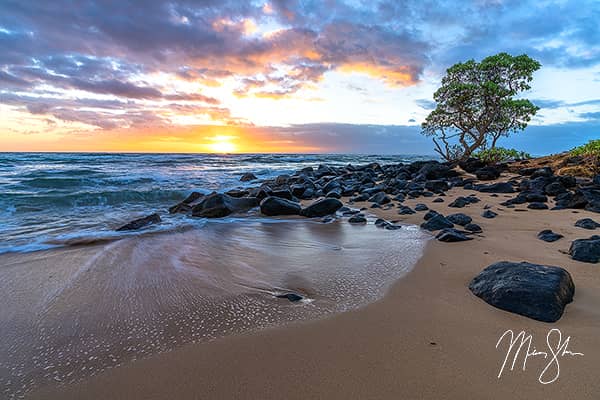 Hawaii: A Magical Place for Creating Beach Wall Art
Hawaii is one of those dream destinations that everyone wants to visit! I've been blessed to visit three of the Hawaiian islands, including Maui, Oahu and Kauai! Each has their own beach vibe. Whether it's the secluded Secret Beach on Maui, the tropical paradise at Lanikai Beach on Oahu, or the raw and inspiring coastline Tunnels or Ke'e Beach on the north side of Kauai, all of these islands are prime for creating beautiful beach art!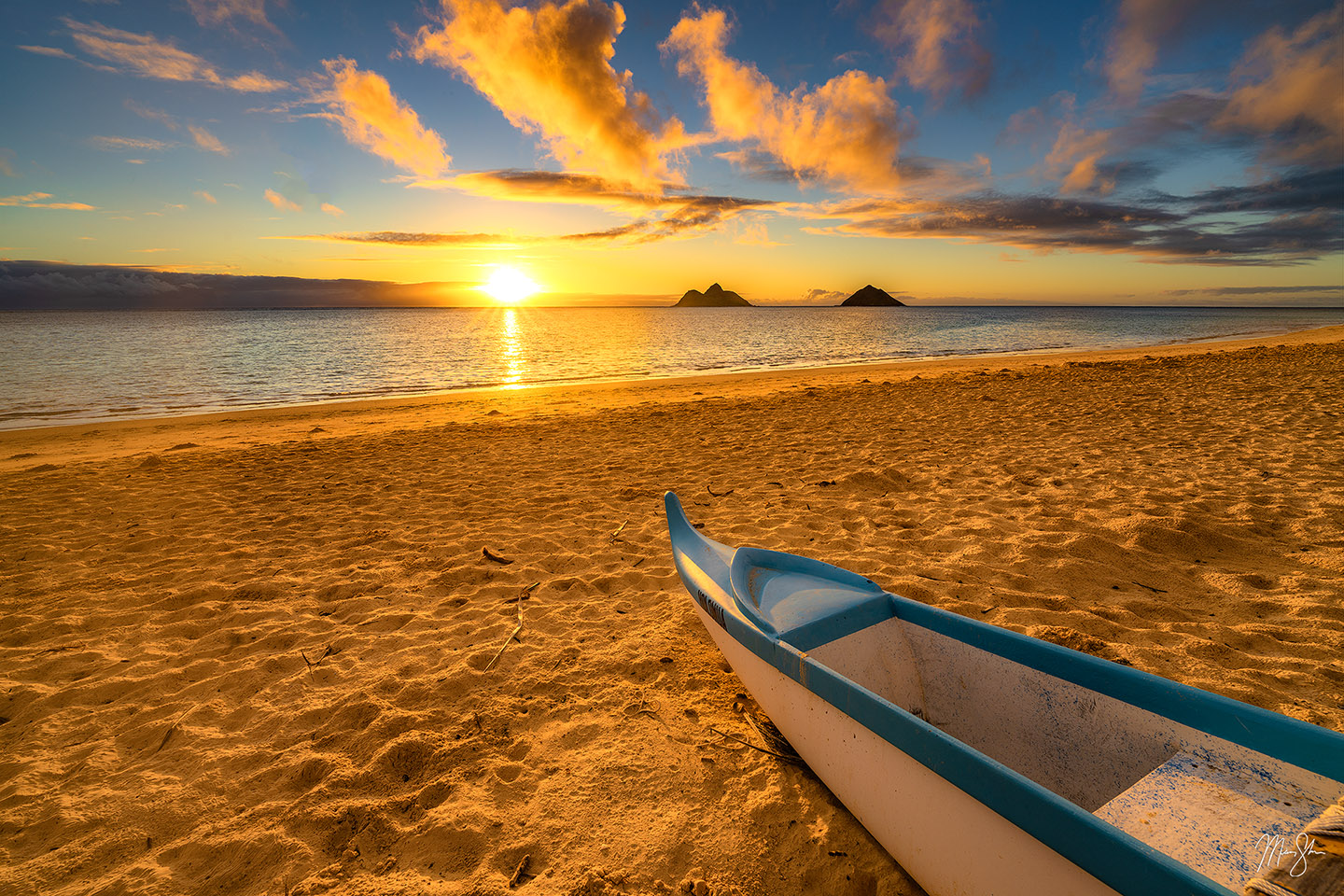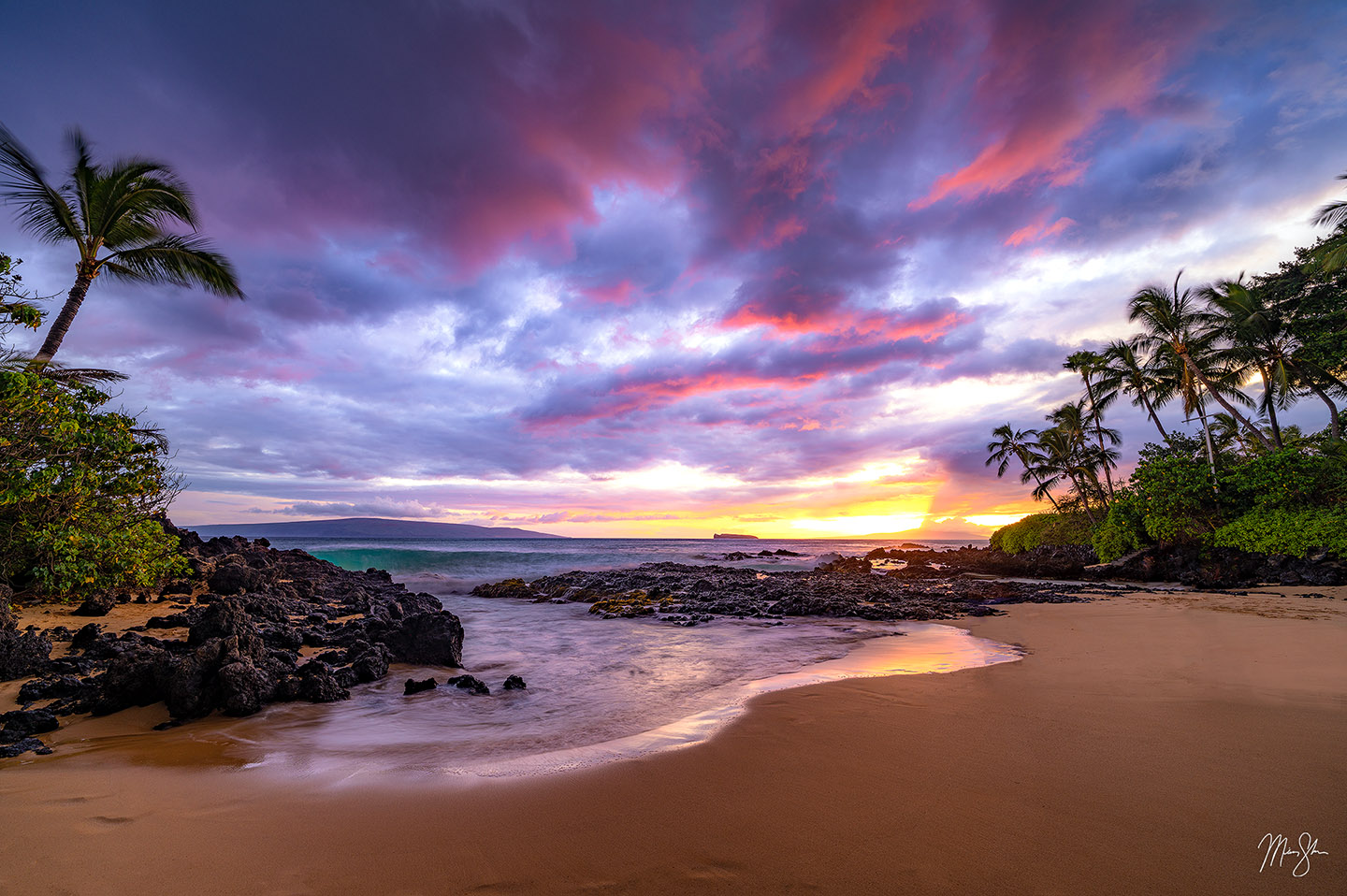 See more: Maui photography collection | Kauai photography collection | Oahu photography collection | Hawaii photography collections
Florida Beaches: White Sands Beach Art Prints
Having been to Florida on a number of occassions, I've found some pretty awesome beaches to create some fantastic beach art! Destin was my introduction to Florida. While it was a quick trip, I was treated to a phenomenal sunset one night along those white sand beaches!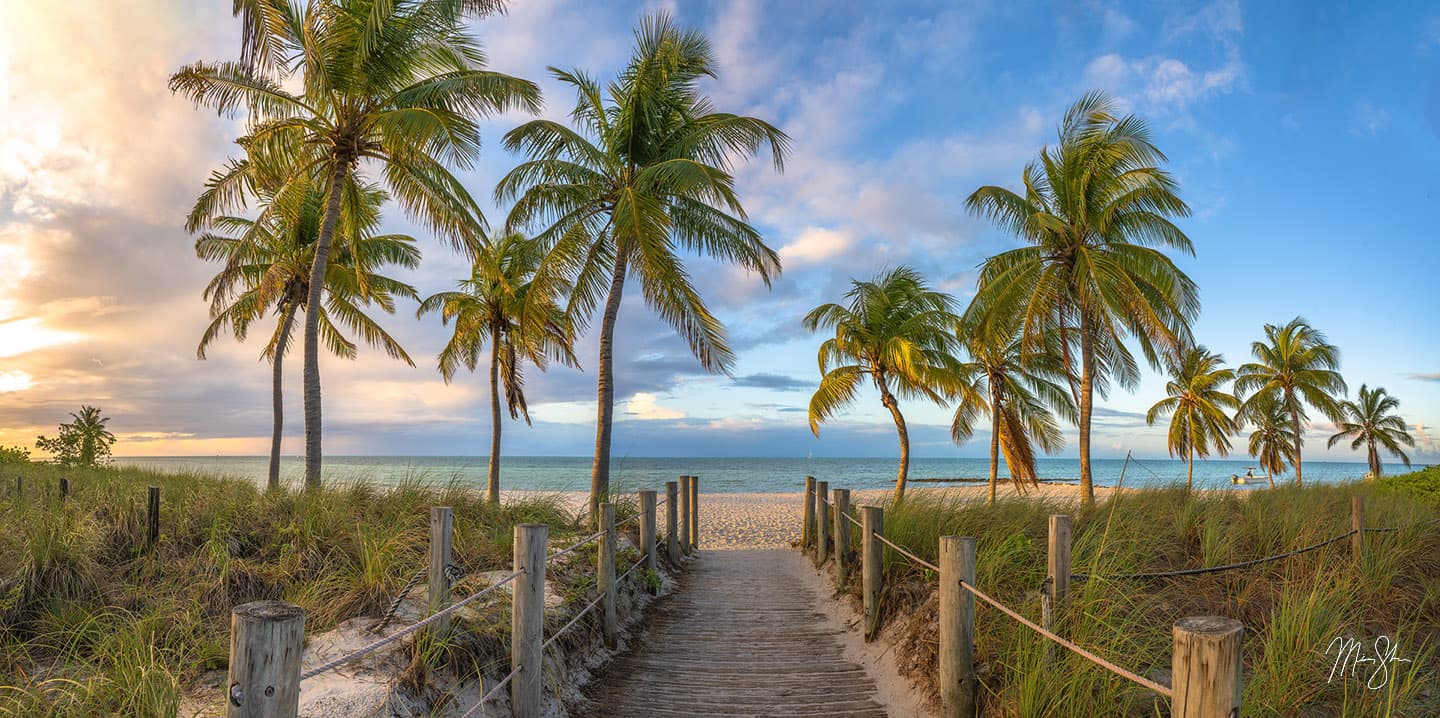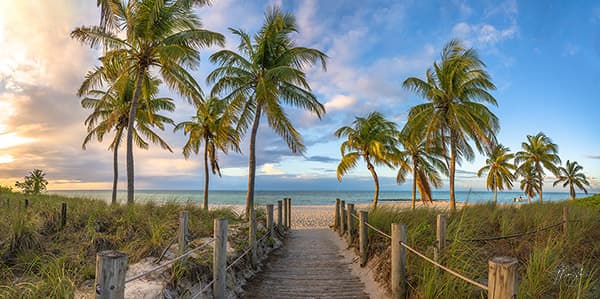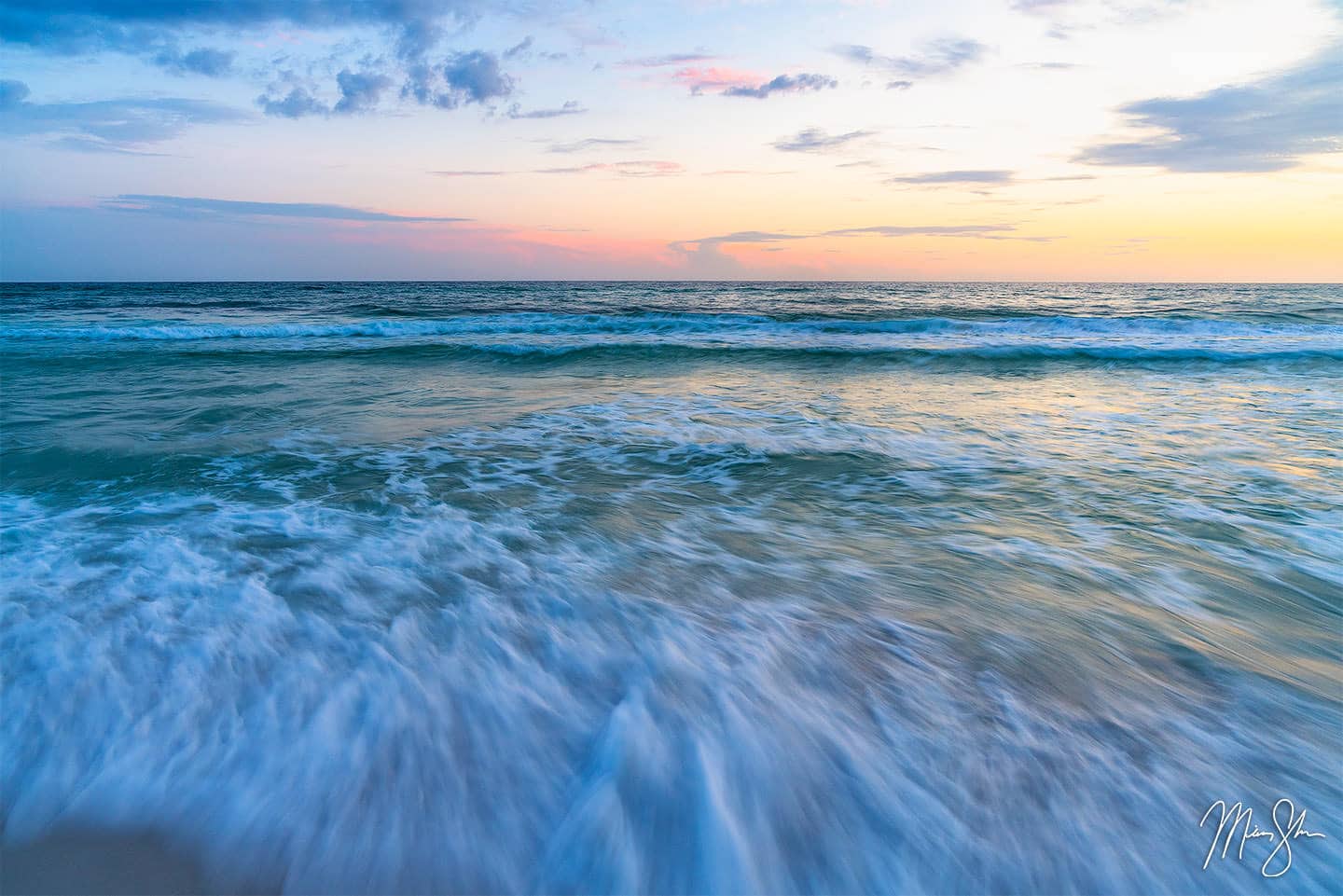 My favorite trip has to be down to the Florida Keys though. Beautiful beaches, palm trees and crystal clear water makes for some fantastic beach photography. My favorite being Key West. The vibes, along with witnessing a spectacular sunrise made it all worthwhile! I also have images from Naples, Miami, Jupiter, June Beach and other fantastic beach areas!
See more: Florida photography collection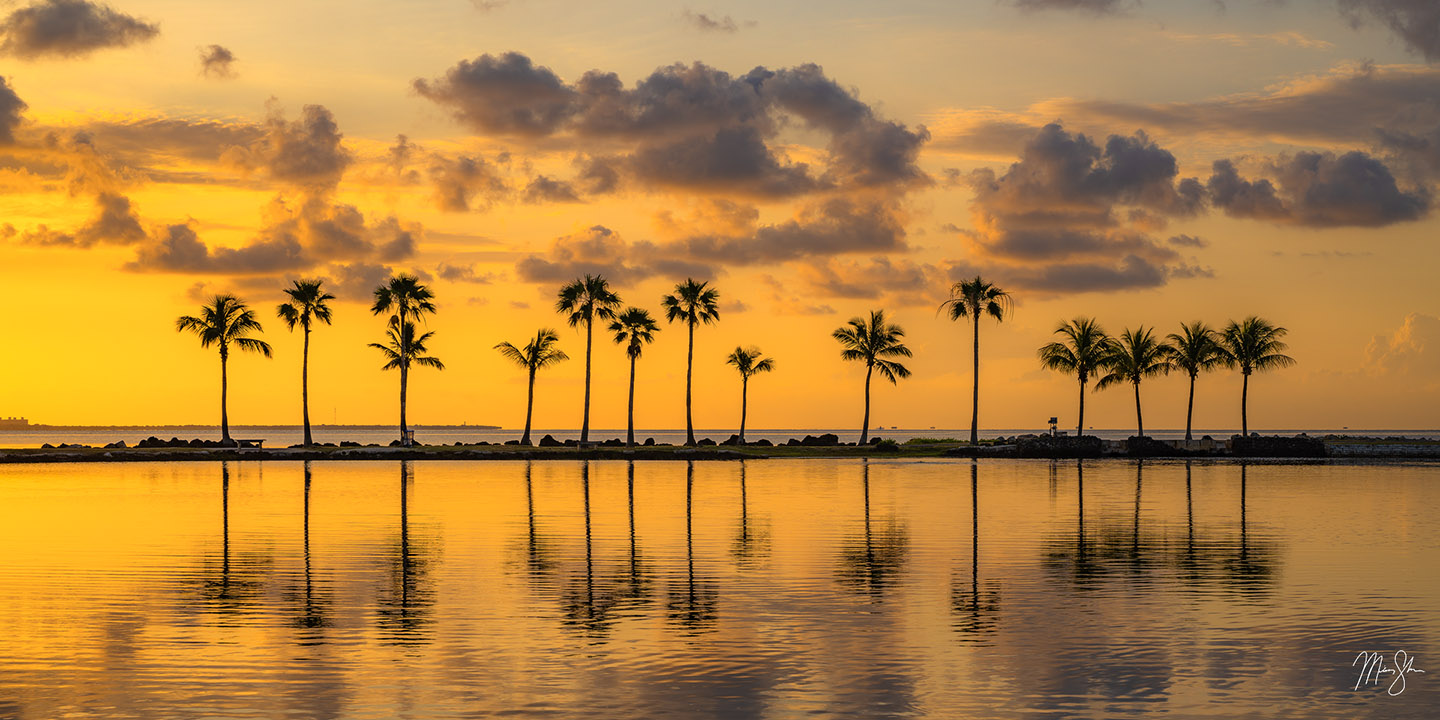 California Beach Art: La Jolla to Big Sur is Big Beauty!
I've been lucky enough to drive nearly the entire length of the California coastline where highway meets the ocean – and in large parts of it, multiple times. Starting in the south, San Diego and La Jolla are some of my favorite places to photograph the beach and ocean! As you move further north, Malibu and Big Sur have some spectacular scenes to work with. Full of interesting sea cliffs, surf shacks, piers and amazing beaches, California's coastline is full of beautiful scenery!
See more: California photography gallery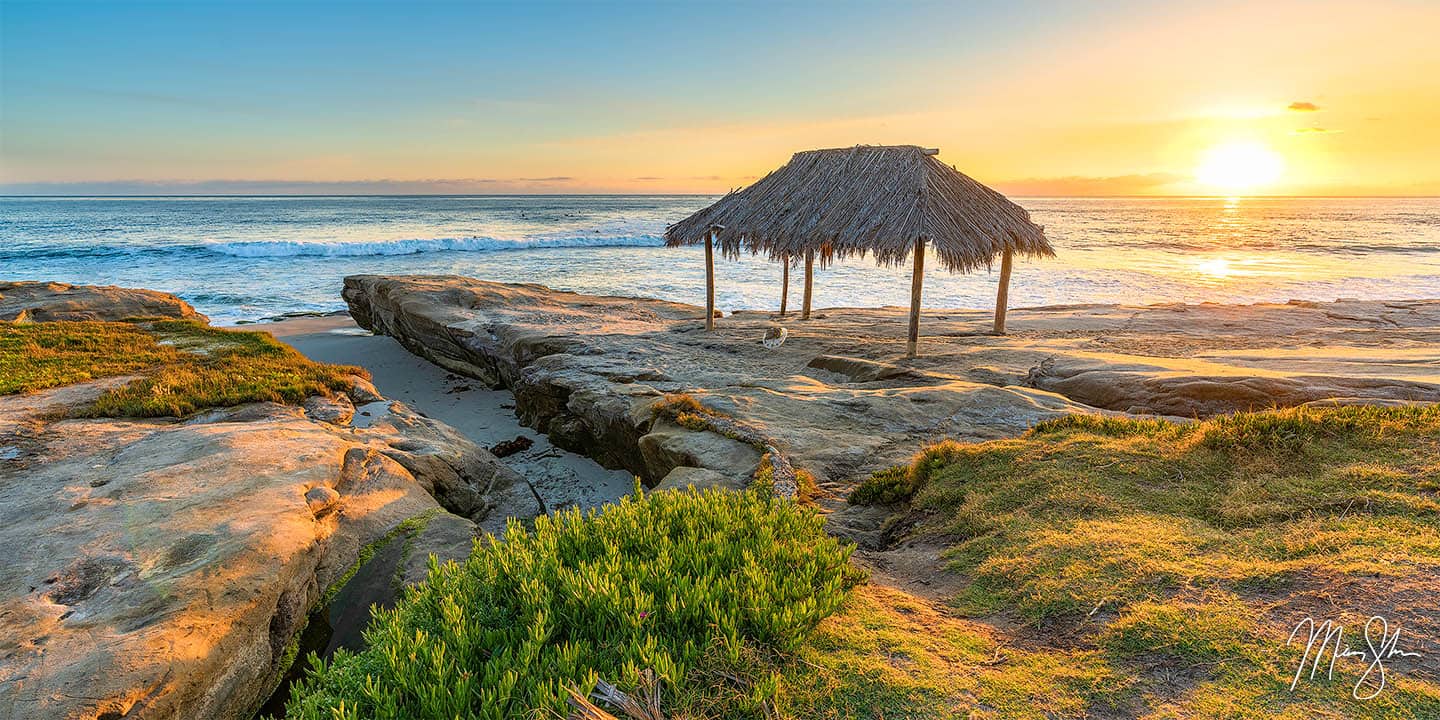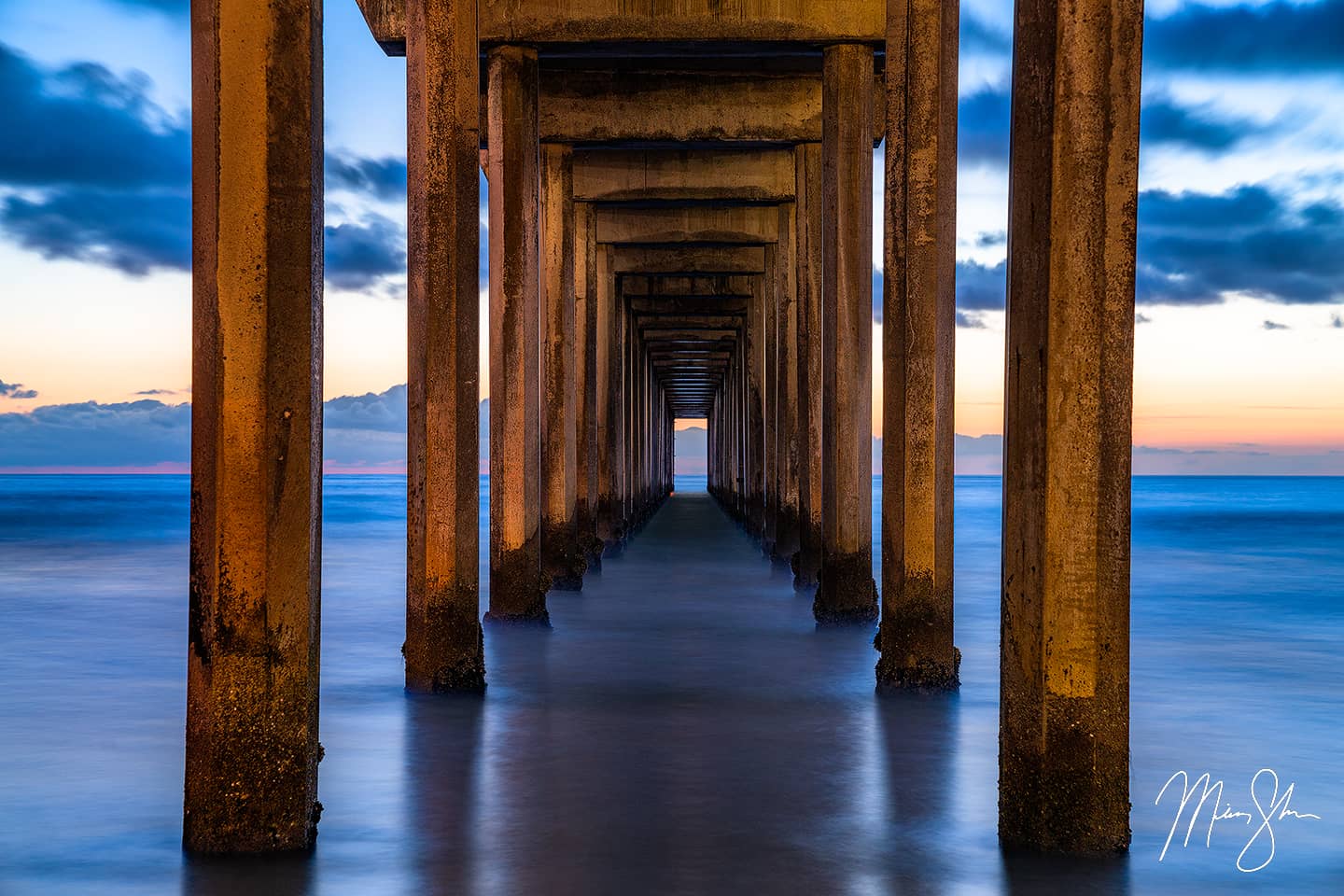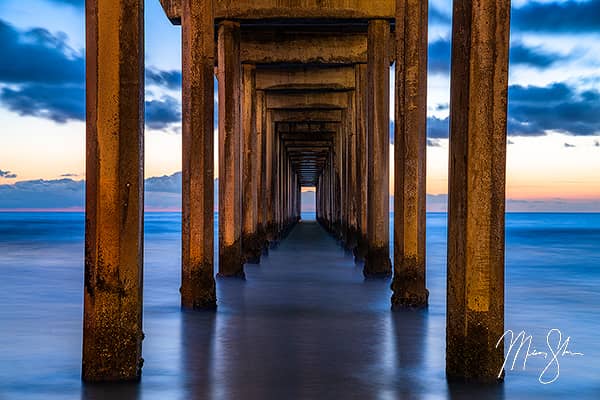 Ocean Photography Drone Shots
Some of my favorite things to shoot, which are also some of my best sellers, are shots of waves looking straight down from a drone. I can spend hours trying to capture that perfectly formed wave at the precise moment it's about to crest and crash into the water below. In 2022, I even captured a nurse shark off the coast of one of the lesser Florida Keys! Most of them were shot either early in the morning or at more remote beaches as to not disturb others. It's fun to capture these in the winter months when waves are larger. That allows for the waves to crash even harder and show that raw motion! Here is one of my favorite examples of that: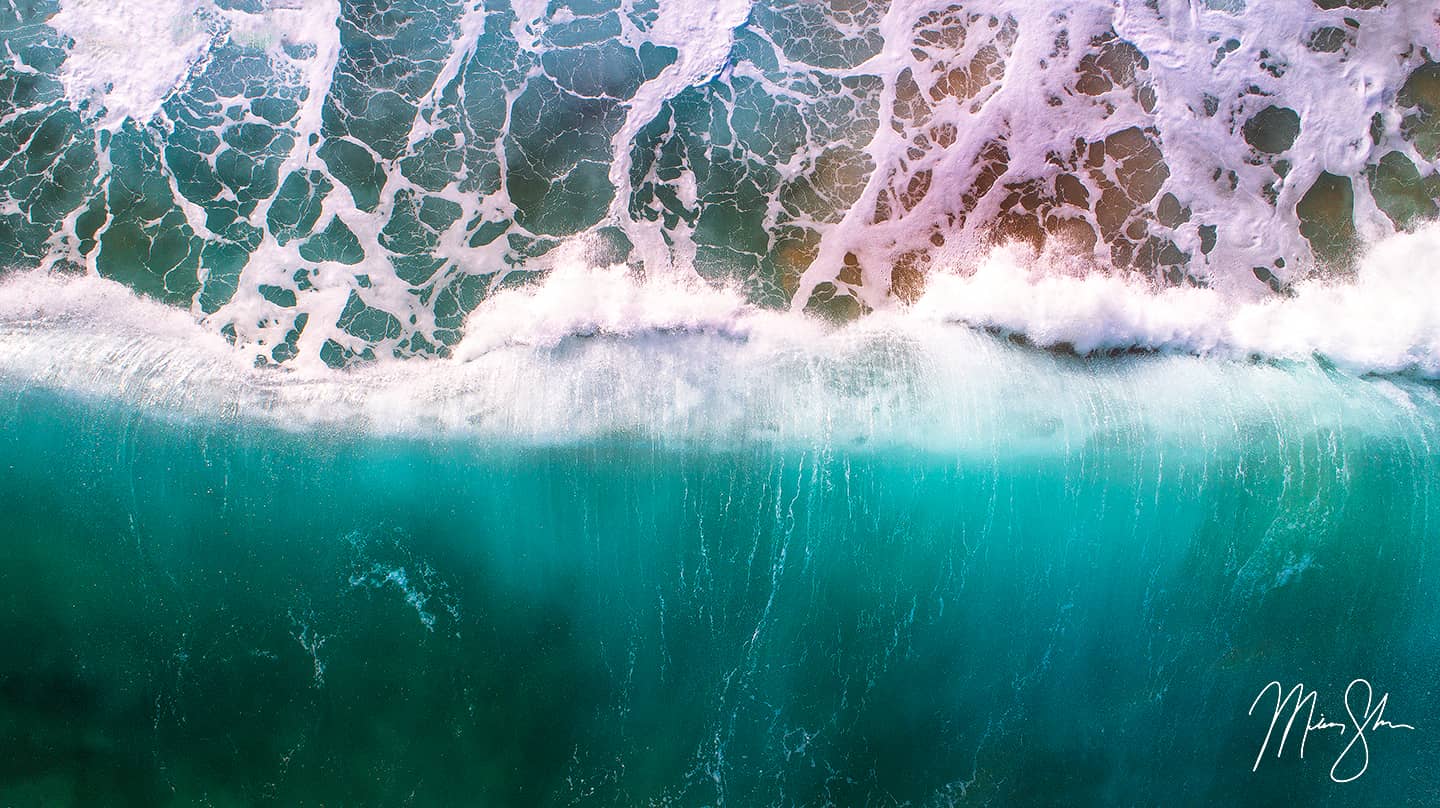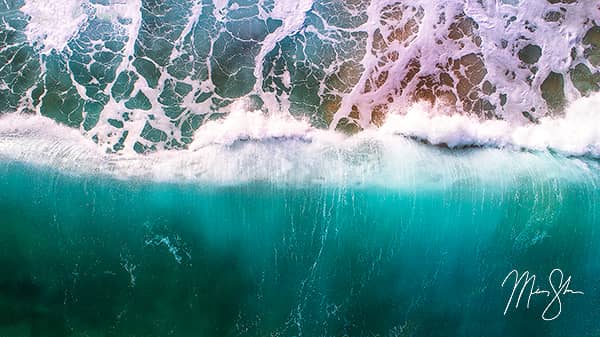 Do you like one of the images you've seen above? My ocean photography collection is available in limited edition runs of 50, 100 and 200 using some of the most luxurious fine art print mediums available, such as TruLife acrylic, Chromaluxe metal and more! While these print mediums come ready to heang, they can be optionally coupled with Italian hand-made ROMA or Larson Juhl frames.
For more ocean and beach photography for sale, visit my Ocean Photography page!
---