Top Landscape Photos of 2022!
Mickey Shannon | Updated on December 5, 2022
2022 was an amazing year for landscape photography for me! I explored Florida, South Carolina and Georgia in April, shooting one of my favorite images of the year at Smather's Beach in Key West, Florida. A little over a month later, I spent a couple of days in California before photographing the amazing islands of Maui and Oahu in Hawaii. Spring and summer were heavily spent photographing my home state of Kansas to get final images for a coffee table style book called "Kansas is Beautiful" coming out in early 2023. In late September, I flew one way up to Bozeman, Montana for an amazing weeklong trip up to Glacier National Park, down through the Sawtooth range of Idaho and finally to Colorado for the beautiful fall colors. These are in chronological order, mostly to because it's too hard to pick my absolute favorites: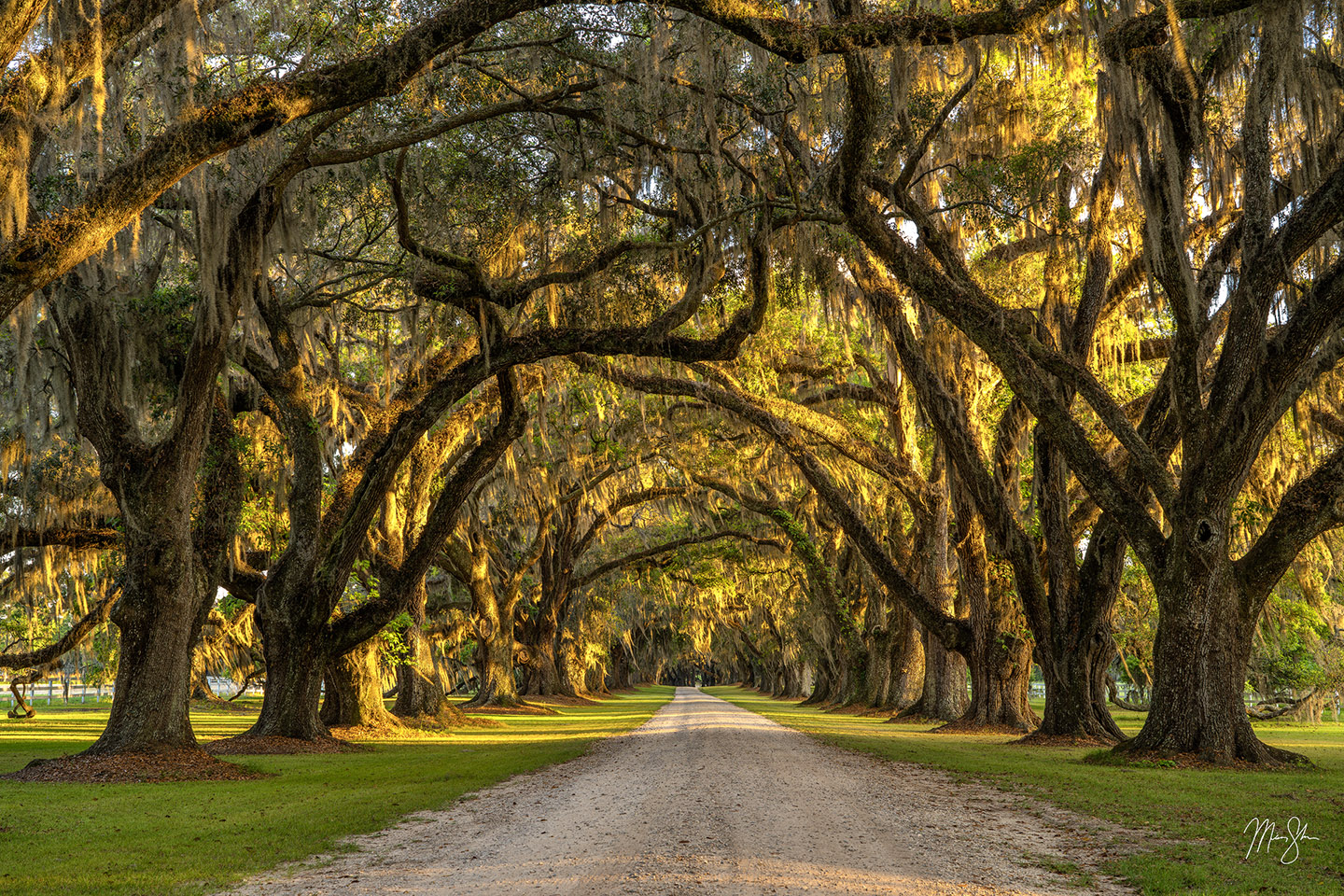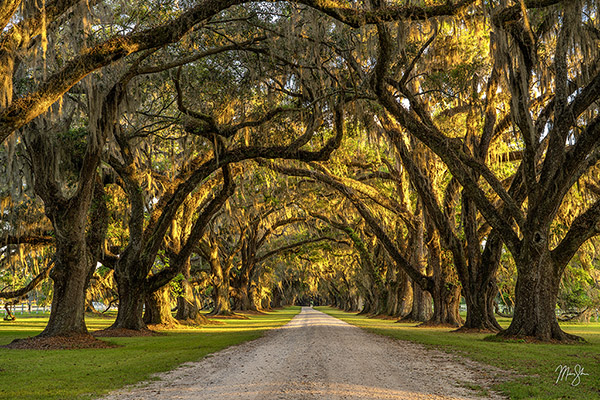 Tree Tunnels of the South
On my first trip of 2022, I spent a weekend visiting the various plantations and their amazing oak tree lined tunnels. In the right light, these tree tunnels are absolutely stunning. This particular tree tunnel was part of a driveway near the South Carolina/Georgia border. Down the street was a church built into the mid-1700's with Greek style architecture.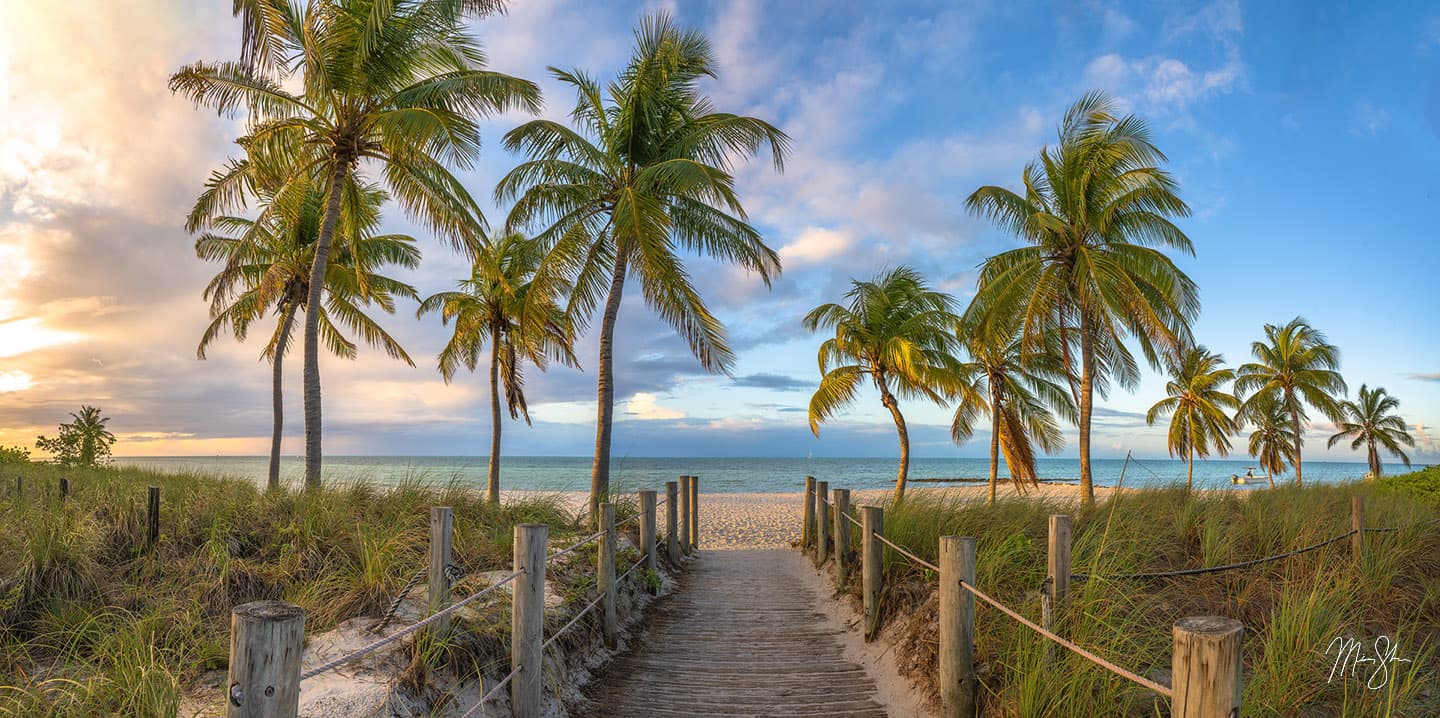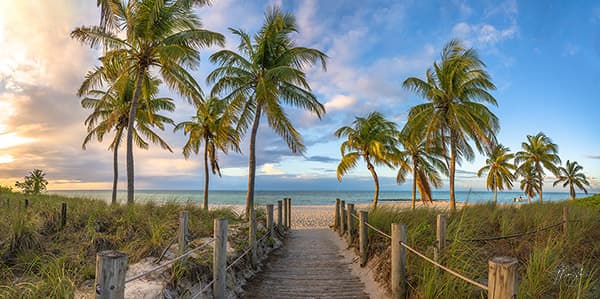 Key West Sunrise
This is certainly one of my favorite beach scenes of all time. I shot this sunrise at Smather's Beach in Key West. I was on a seven day trip that started in Savannah, Georgia and eventually ended up in southern Florida. The highlight of the trip was the Florida Keys and this amazing sunrise! I spent all of one night on Key West and was blessed with some great early morning light. The sky had a great pastel color that followed the sunrise, with small waves lapping up the sand at the beach. Palm trees gently swayed in the light Florida Key's morning breeze, while this walking path made a great leading line into the relaxing beach scene. I also visited the Naples area, Coral Gables and the Jupiter/Juno Beach area while in southern Florida.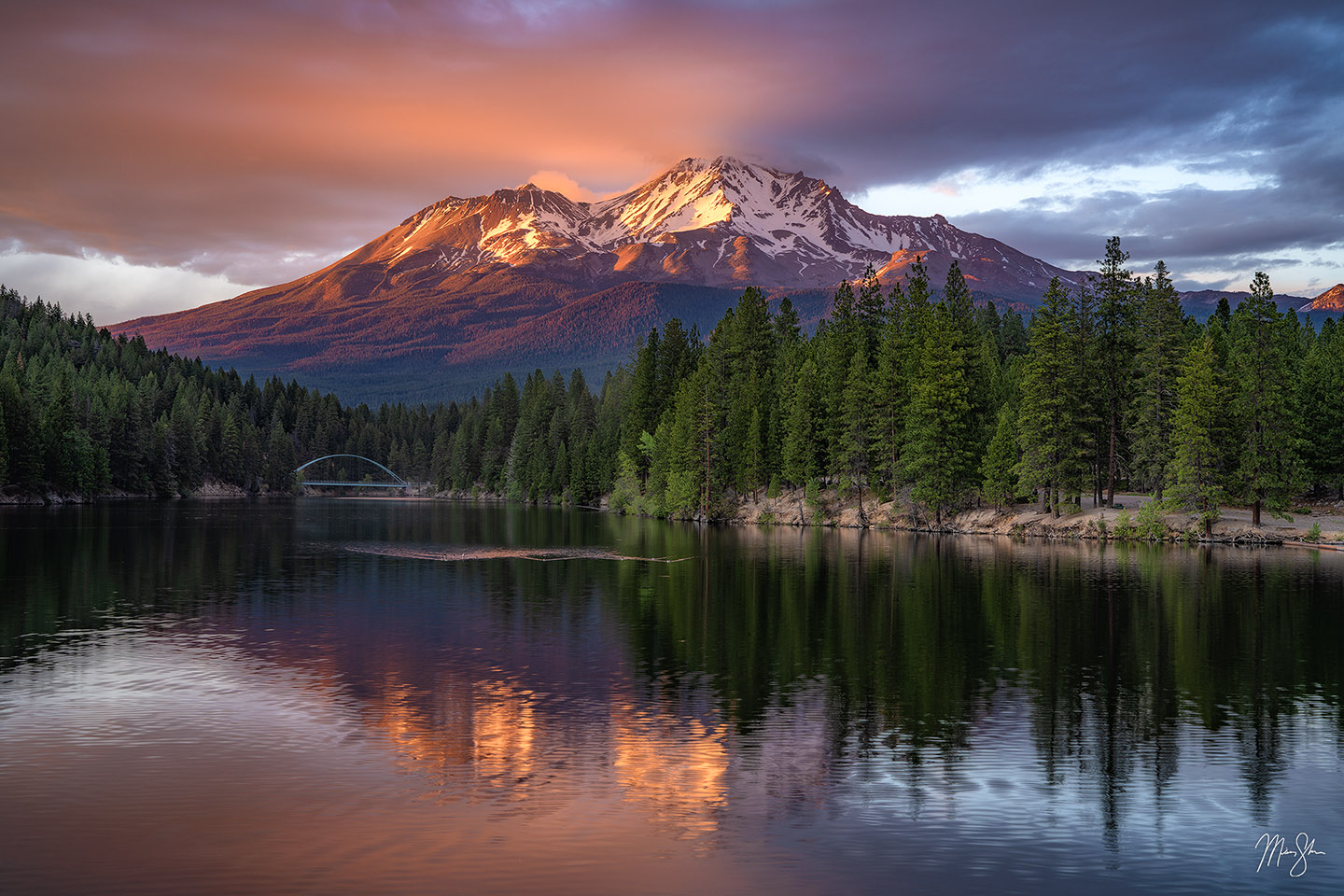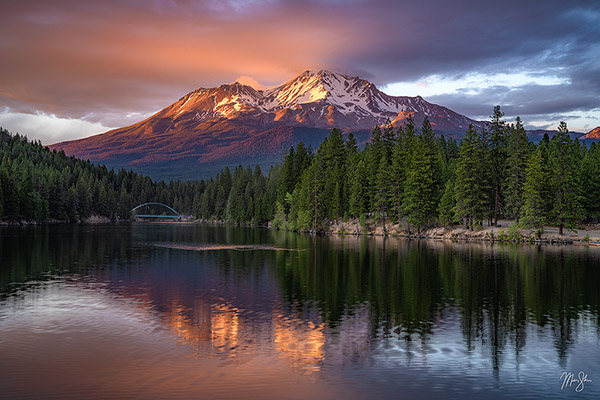 Mount Shasta Sunset
I bookended my Hawaii trip in May with a couple of days in northern California on the way out and a night in southern California on the way back. Over the years, I've had a lot of requests for photos from the Mount Shasta region. Every time I visited, something kept me from getting a great shot. Wildfire smoke, rain, trip logistics. It wasn't looking promising for the night I shot this either. Northern California weather was showing cloudy with just a small chance of a break in clouds that evening. But since I was already there, I figured I needed to at least try. I spent the morning scouting Napa Valley for future trips, then started the four hour drive up to the Mount Shasta area with a couple of hours to spare before sunset. I'm glad I gave myself extra time. I started seeing electronic signs saying the interstate was closed just north of Redding. Come to find out, northbound I-5 really was closed with an unknown opening time. I decided to follow the rest of the masses on the mountain detour up to the Burney Falls area and back around to meet up with I-5 near Dunsmuir. Ever semi-truck driver, car or automobile went that way, making it a long haul adding an hour+ to the driving time. When I started to get closer to the Mount Shasta area, I noticed some clouds were breaking in the west. This got the blood flowing. I scouted a few areas to see where I wanted to attempt to photograph the famous mountain, finally settling on Lake Siskiyou due to the relatively calm winds. I sure am glad I did! Twenty minutes or so before actual sunset, the sun dropped below the clouds and glorious alpineglow started to spread like fire across the face of Mount Shasta. This was the final result of all of that work! Thankfully, I-5 going south back to San Francisco was still open, so I drove the four hours back, and settled into my hotel before flying out to Maui the next morning!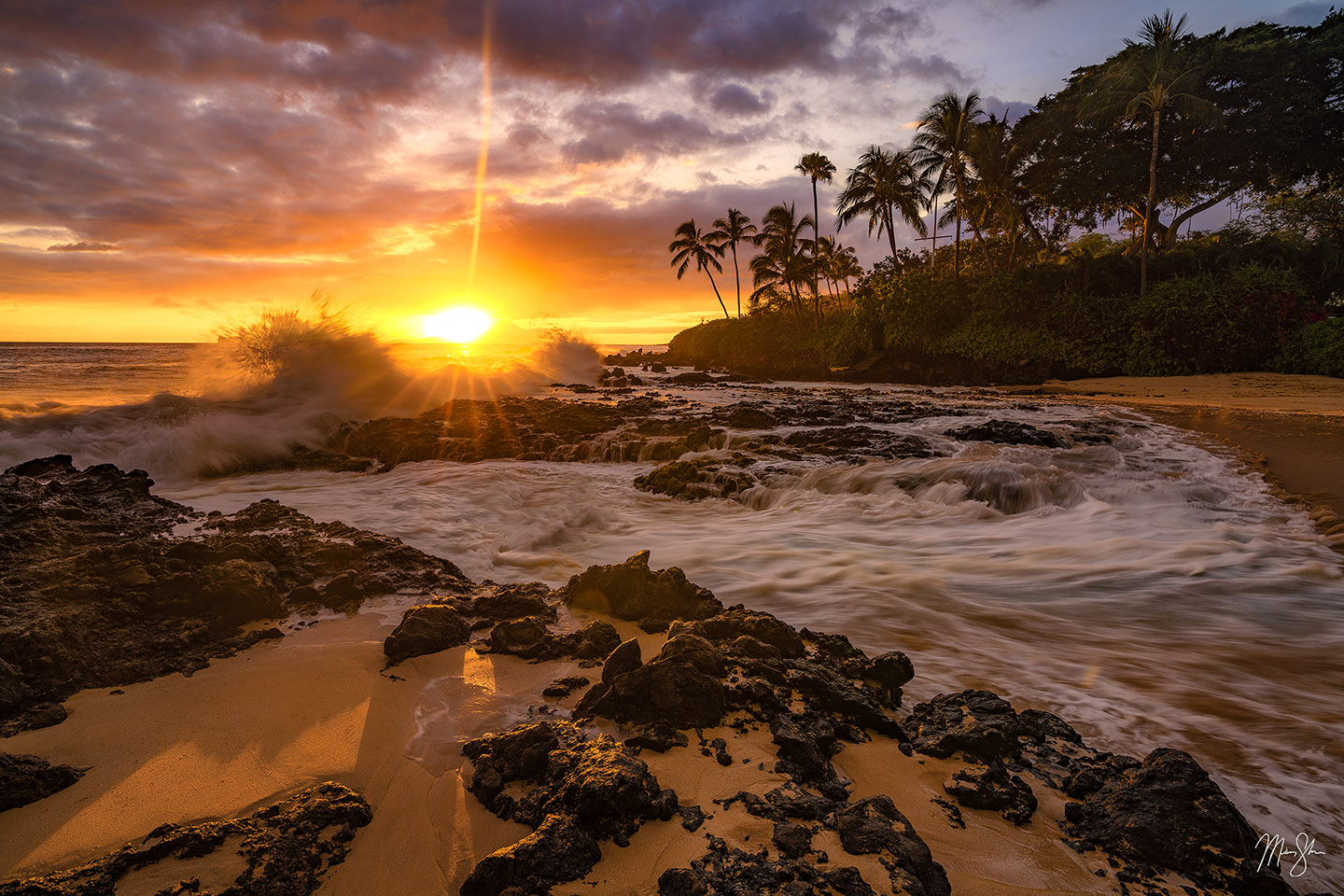 Secret Beach, Maui
My first evening on the amazing island of Maui rewarded me with a sunset that changed colors multiple times! I shot all three of these scenes within about 20 minutes of each other. Maui is such a beautiful island that it's amazing to think that there is a beach that will take your breath away even after being on the island for a while! These days, Secret Beach isn't so secret anymore. It's not uncommon to be crashing a wedding or seeing engagement photos being taken here. I still can't decide which of these is my favorite, so I included all of them. The first one was so unique because the waves crashing into the rocks framed the sun perfectly. The second shot just has great light across the scene. But I might like the third scene the most. Some of the best sunset light had faded, but I loved the purple glow that was left across the scene after the sun had set. Maui is a magical place, for sure!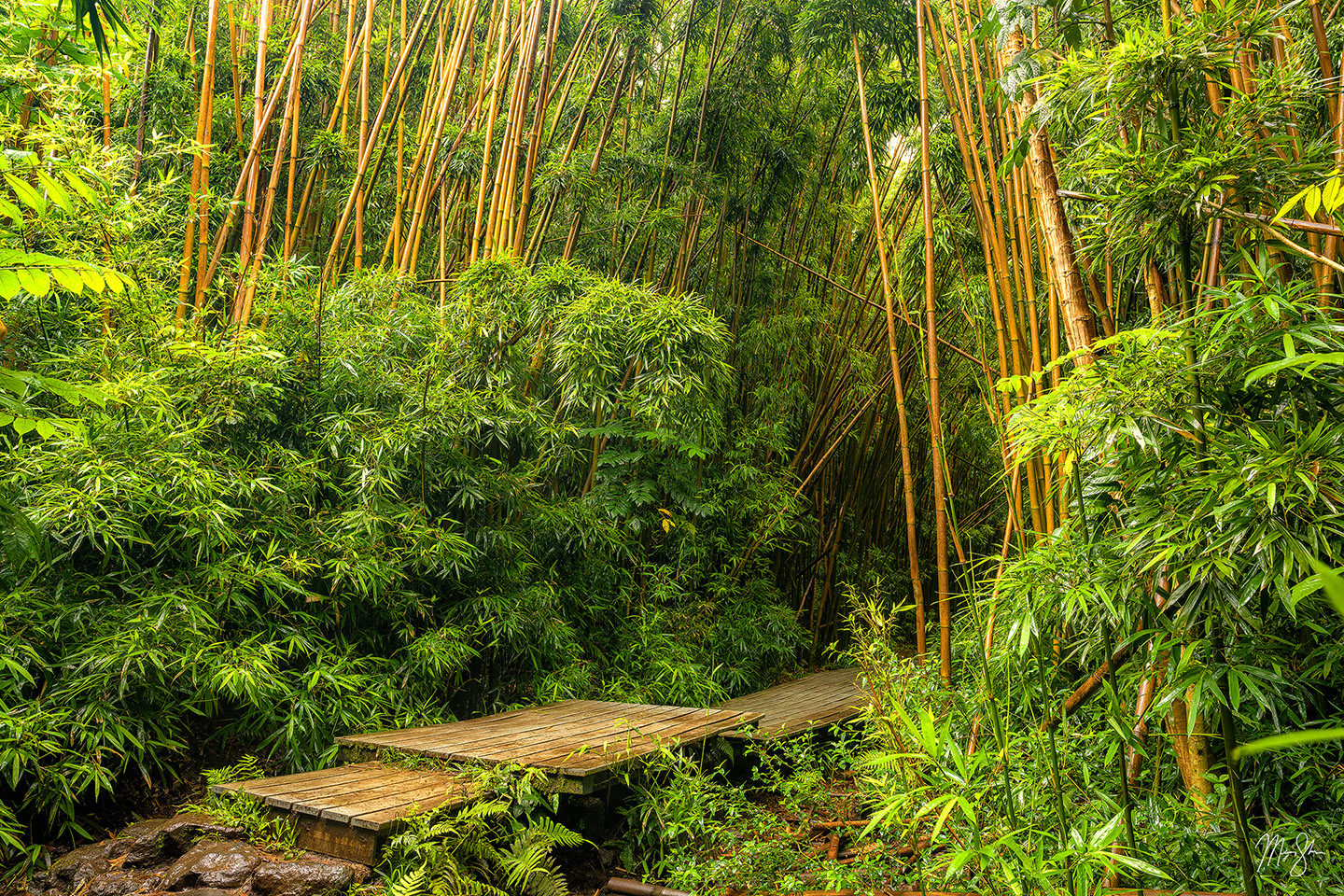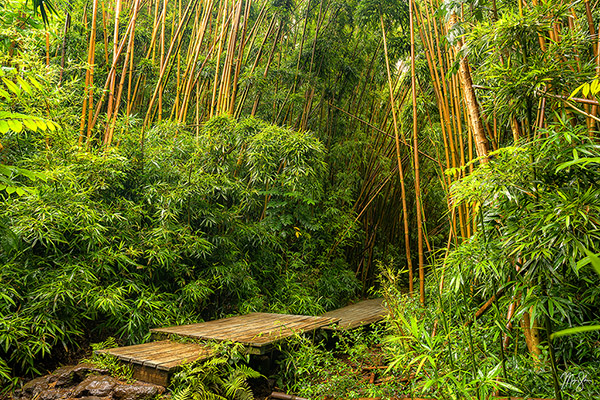 The Road to Hana… and the Backroad to Hana
You can't take a trip to Maui without driving the infamous Road to Hana. Some people say it's the scariest road they've been on. I can't say I found it all that scary. Curvy, for sure, but when you've done 4WD roads in Colorado before, this is a piece of cake. That said, when people say it's one of the most beautiful drives they've ever been on – that part is as true as it gets! Amazing scenes overlooking the north side of Maui. Waterfalls at ever bend. Literally. I've always loved the orange flowers that bloom in the late spring as well. And the canopy of forest were covered in them! Potentially the best part of the Road to Hana is at the end, if you do the 3 mile road trip hike to the great banyan tree, bamboo forest and amazing Waimoku Falls.
For as amazing as the Road to Hana is, I almost liked the so-called Backroad to Hana (also known as the Backside of Haleakala) even more. Driving it felt like it was just so much more remote and full of unspoiled scenery. There were some areas that were rough, but well worth the drive to see a different side of Maui away from most of the crowds.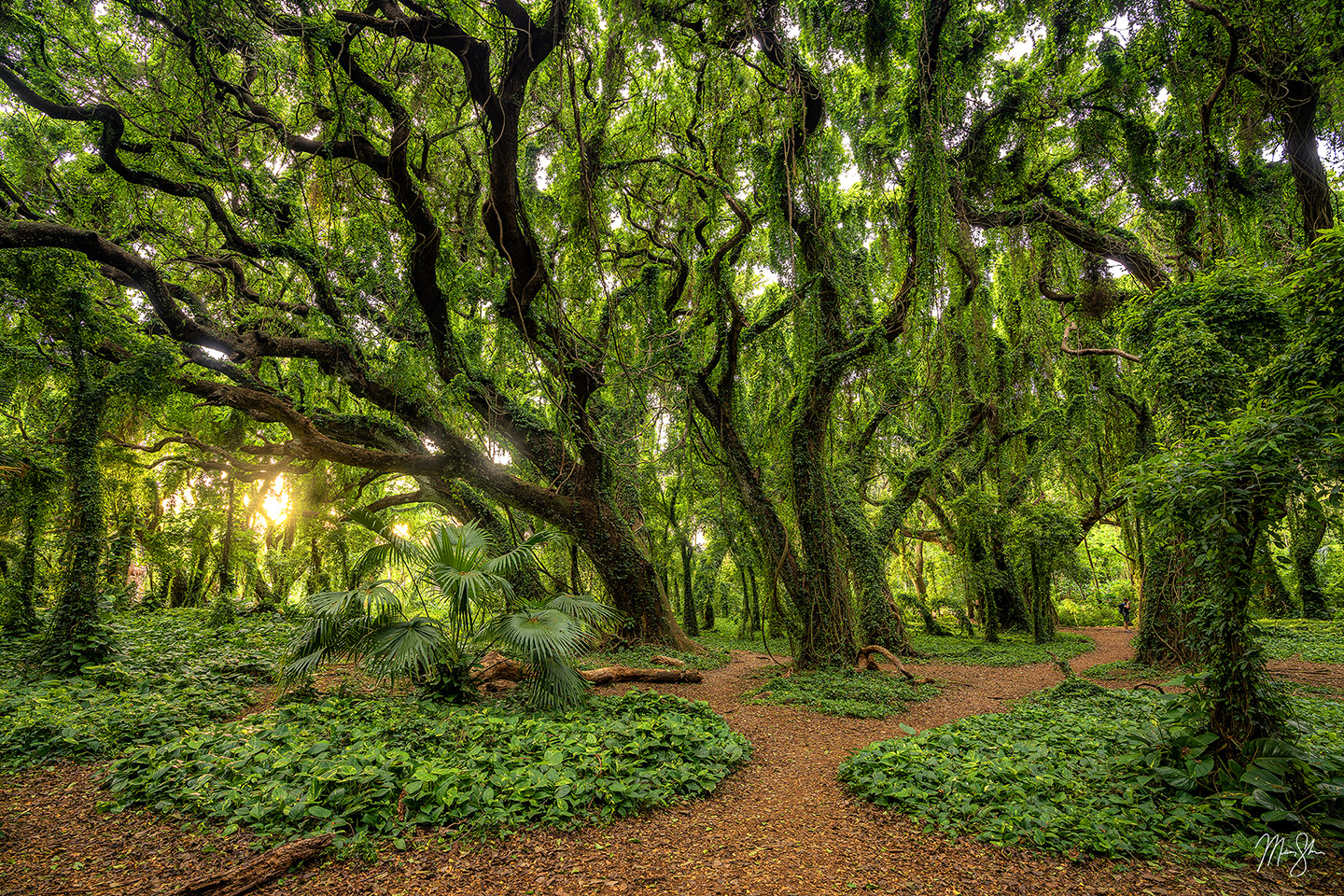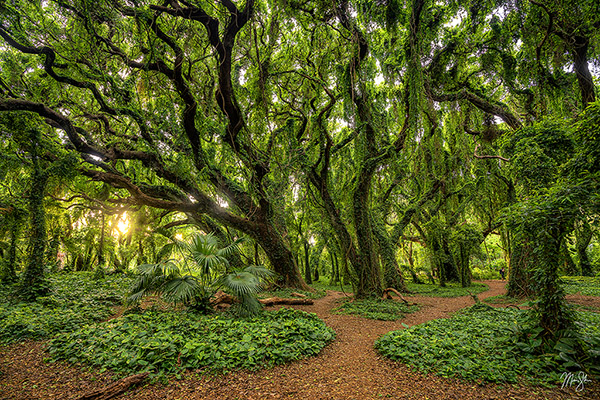 The Magical Forest
On my final evening on Maui, I found this amazing forest on the northwest side of Maui by complete accident. I was driving around the side of the island, looking for a place to photograph sunset when I saw a canopy of trees lit by the sun. It was one of the most magical forest scenes I've ever witnessed. It was the sunlight filtering through the trees caught my eye. I immediately parked and went down into the forest to take in the enchanted scene. I spent 15 minutes or so shooting any angle that looked interesting until the sun faded and darkness began enveloping the forest. I'll never forget just how beautiful this scene was!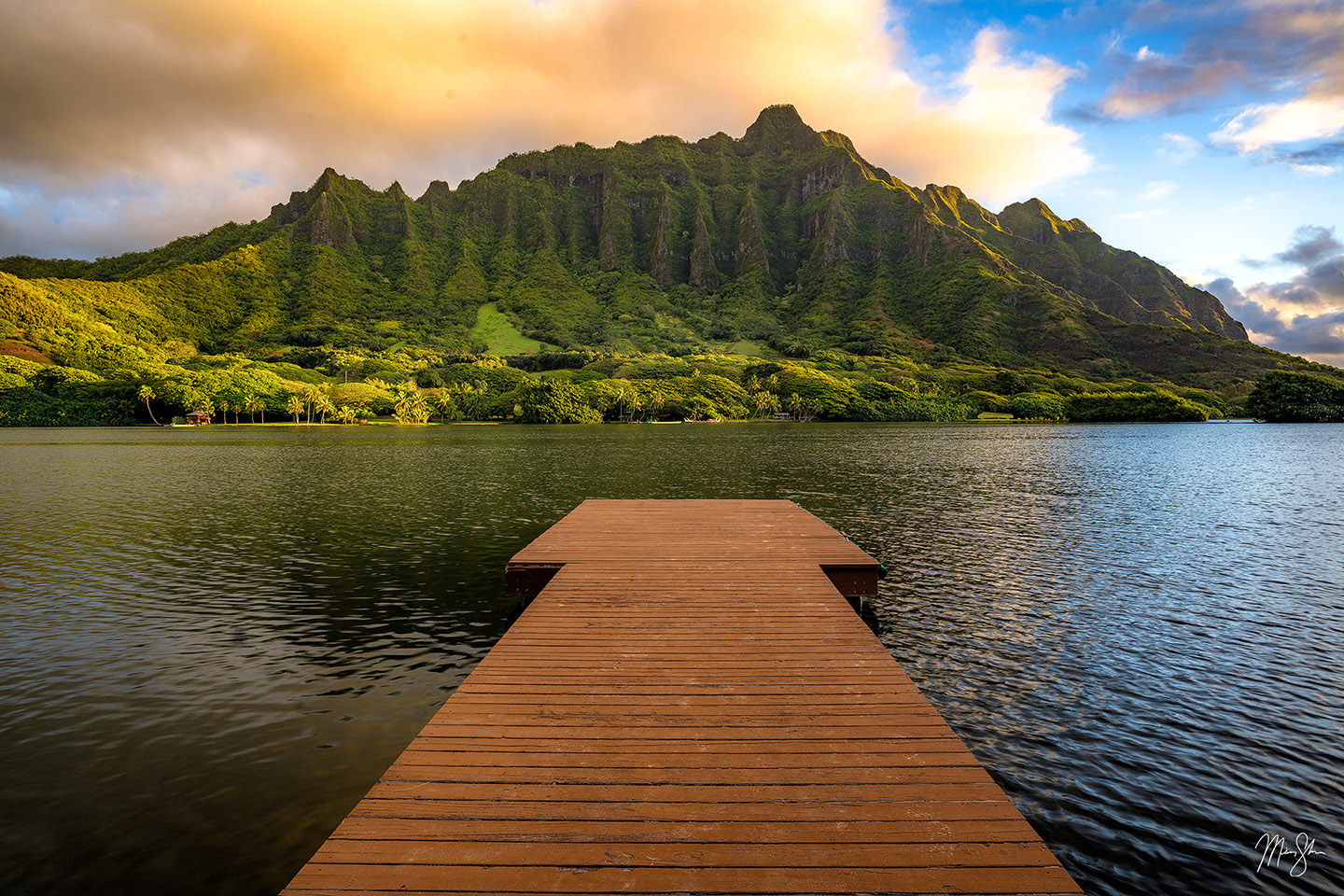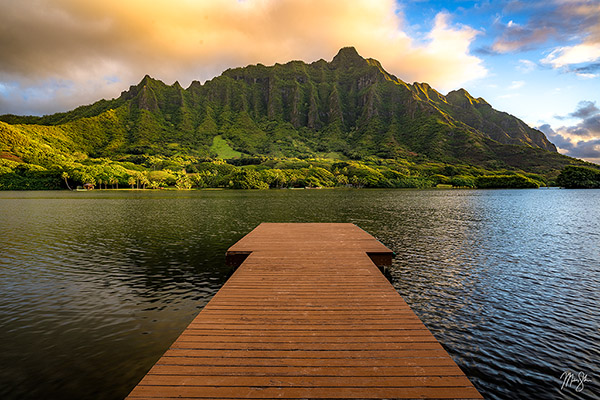 Beautiful Tranquility: Oahu Beauty
I can safely say that this was one of the most impressive scenes I've ever laid eyes on in my multiple trips to Hawaii. And that's saying something when you consider how beautiful the Hawaiian Islands are. Taken on Oahu, this scene overlooks the famous mountains that have been used in so many iconic films and TV series. From Jurassic Park to Jurassic World and Karate Kid II to Lost, lots of famous movies and shows were filmed here. The way the light hit the mountains a little after sunrise, while the clouds lit up the sky behind just made for a beautiful scene.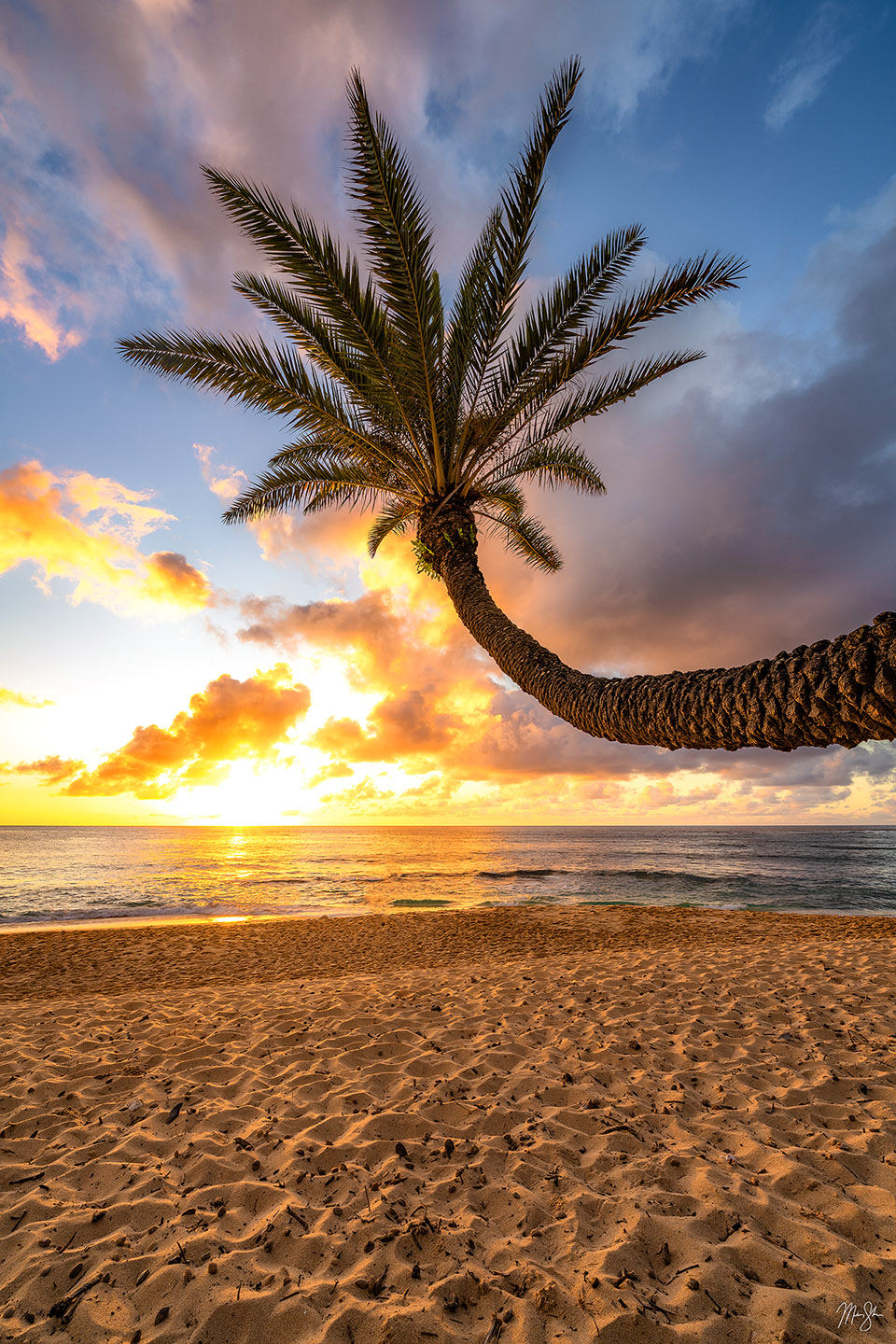 Palm Tree Sunset Vertical
A beautiful sunset casts a warm glow over the North Shore of Oahu. I found this curved palm tree at Sunset Beach Park and thought it made for an awesome scene, as the palm tree almost seemed to be stretching out to watch the sunset with me. The glow of the warm sunset casted a golden glow to the sands below as the clouds turned from yellow to orange above.
Jurassic Waters Vertical
Having waded out into the water during low tide, the calm water of this windward side of Oahu at Kaaawa Beach created a relaxing scene at the beach. The famous mountains of Kualoa Ranch where famous movies and TV shows such as Jurassic Park and Jurassic World were filmed can be seen in the background.
A Kansas Summer
After my Hawaii trip, I had to go back into Kansas mode, to finish the final photographs for my upcoming Kansas is Beautiful coffee table book. From vintage barns to drought-ridden wetlands, I found some unique scenes to photograph. My favorite of all of these Kansas scenes in 2022 was the amazing vintange airplanes in a field in eastern Kansas that I photographed for an hour at sunrise one July morning.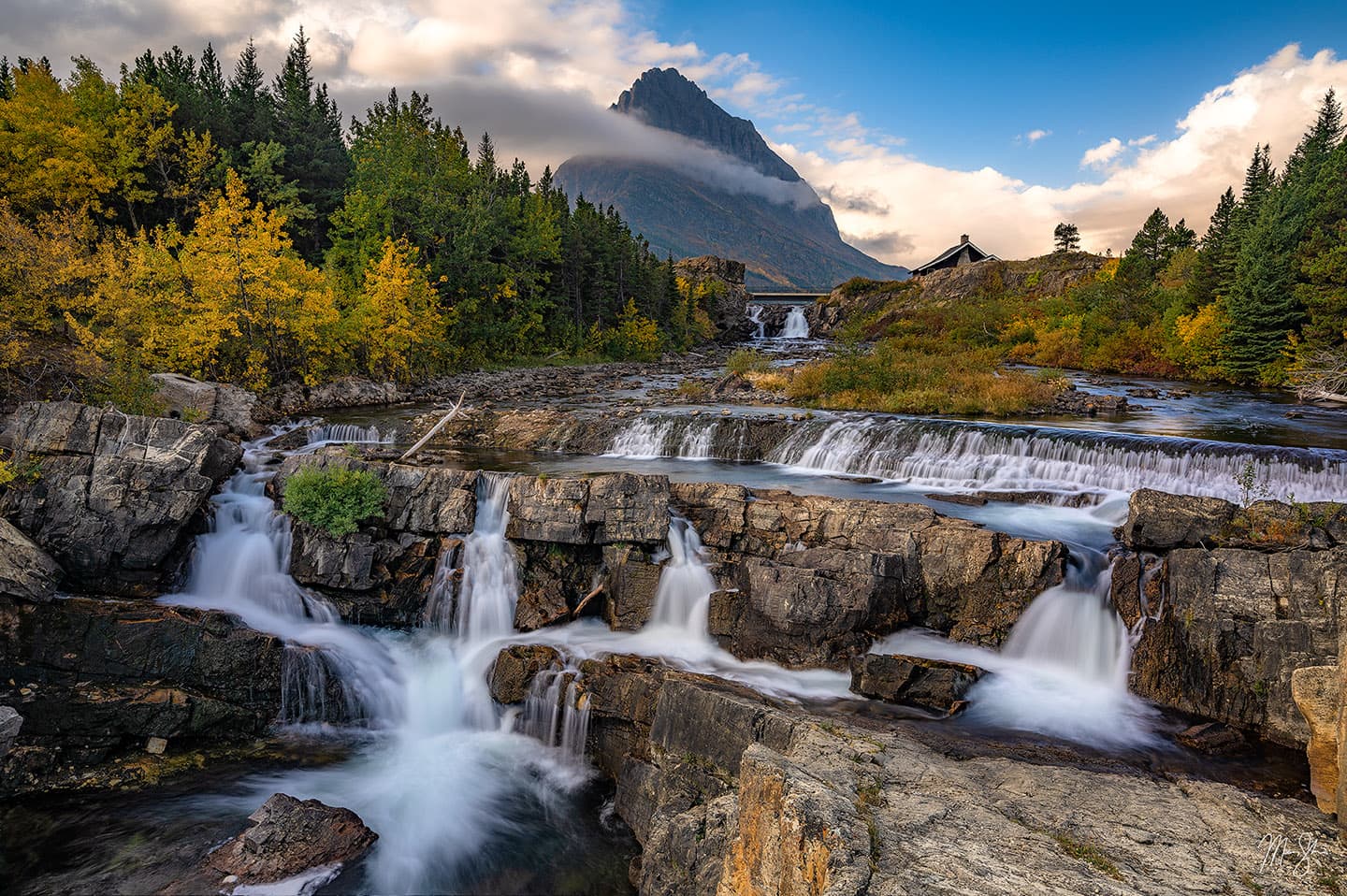 My First Trip to Glacier
I decided to travel up to Glacier National Park for fall colors this year. Finding a great last-minute deal on a one way rental car from Bozeman, Montana back to Wichita, Kansas, I spent a full weekend photographing as much of this beautiful park as I could! I spent both evenings I was in the park exploring the Going to the Sun road, finding my best sunset shot near Logan Pass, overlooking some of the famous mountains, while the valleys were covered in fall colors. I spent my first morning exploring the Swiftcurrent Lake area, finding the waterfalls flowing out of the lake to be one of my favorite scenes in the entire park. After photographing the waterfall, I found two different families of black bears down the road and spent a little time photographing them. On the final morning before my big drive down through Idaho to stay in Utah on my way to Colorado, I stopped in at Two Medicine Lake and photographed a perfectly still morning. The mountains reflected identically in the lake below. While the sunrise didn't really light up, the morning was serene because of the calm winds. I used this gnarled dead tree as a foreground. My time in Glacier was short, but gave me a taste of the park. I can't wait to go back and photograph the wildflowers someday soon in the summer!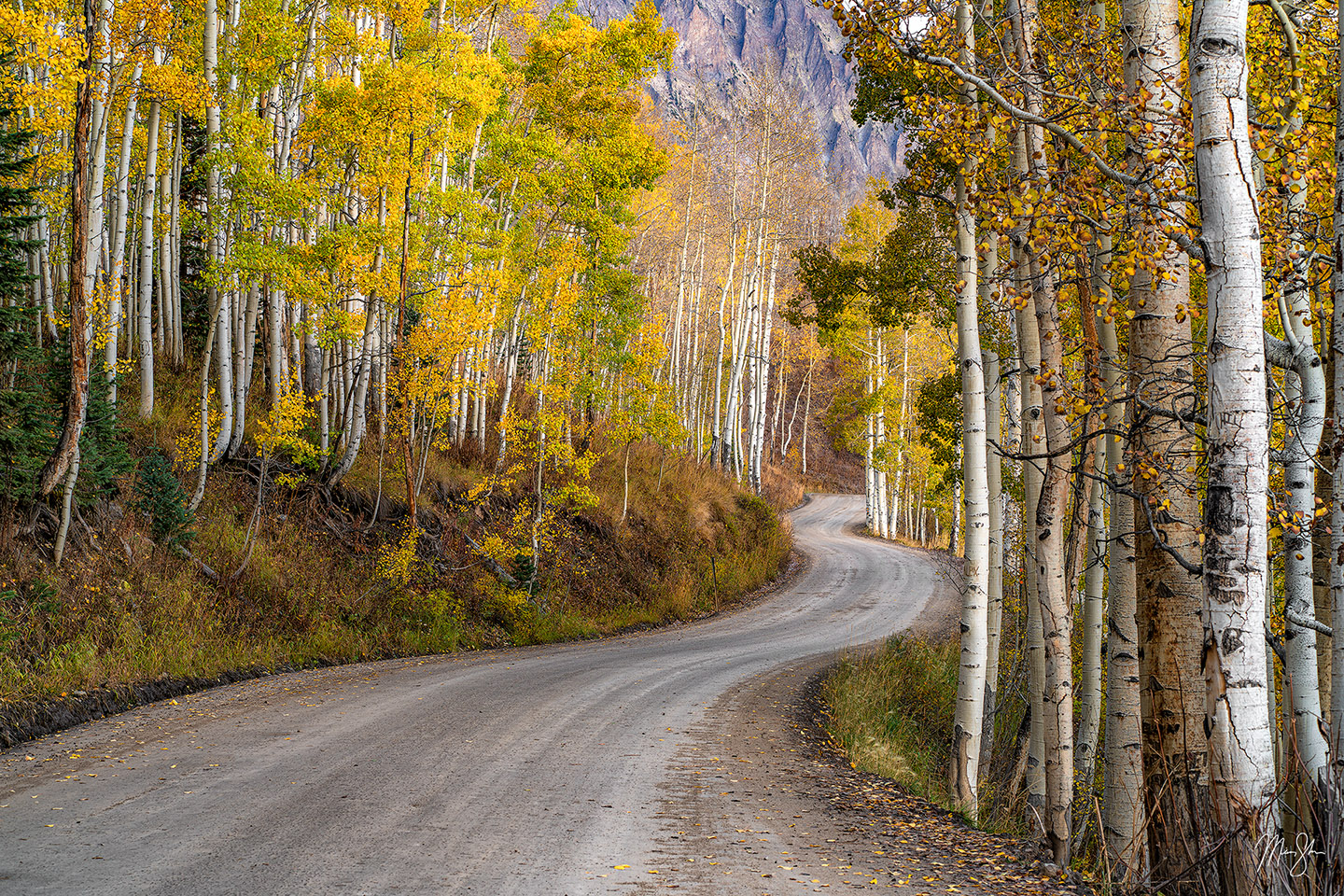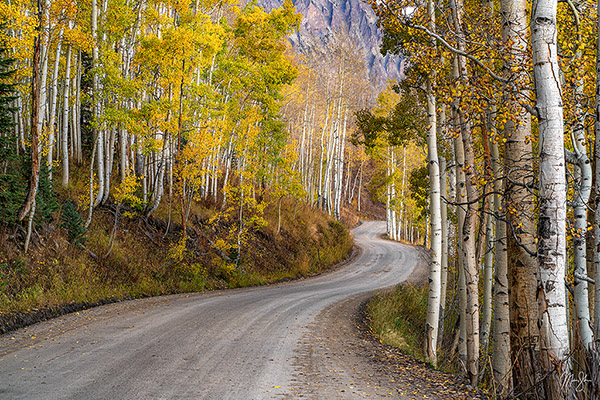 Crested Butte Beauty
Crested Butte has some of the best places to photograph year round. From the amazing wildflower festival in the summer to golden aspens around every corner in the fall. Kebler Pass is undoubtedly the star of this area during fall colors, but other locations like Ohio Pass are amazing as well. I was checking out some of the roads that lead north from Crested Butte when I came across this scene on the way to Gothic. I loved the way the road curved through the aspen stand, making for a nice leading line through the warm toned forest early in the morning before the sun came up.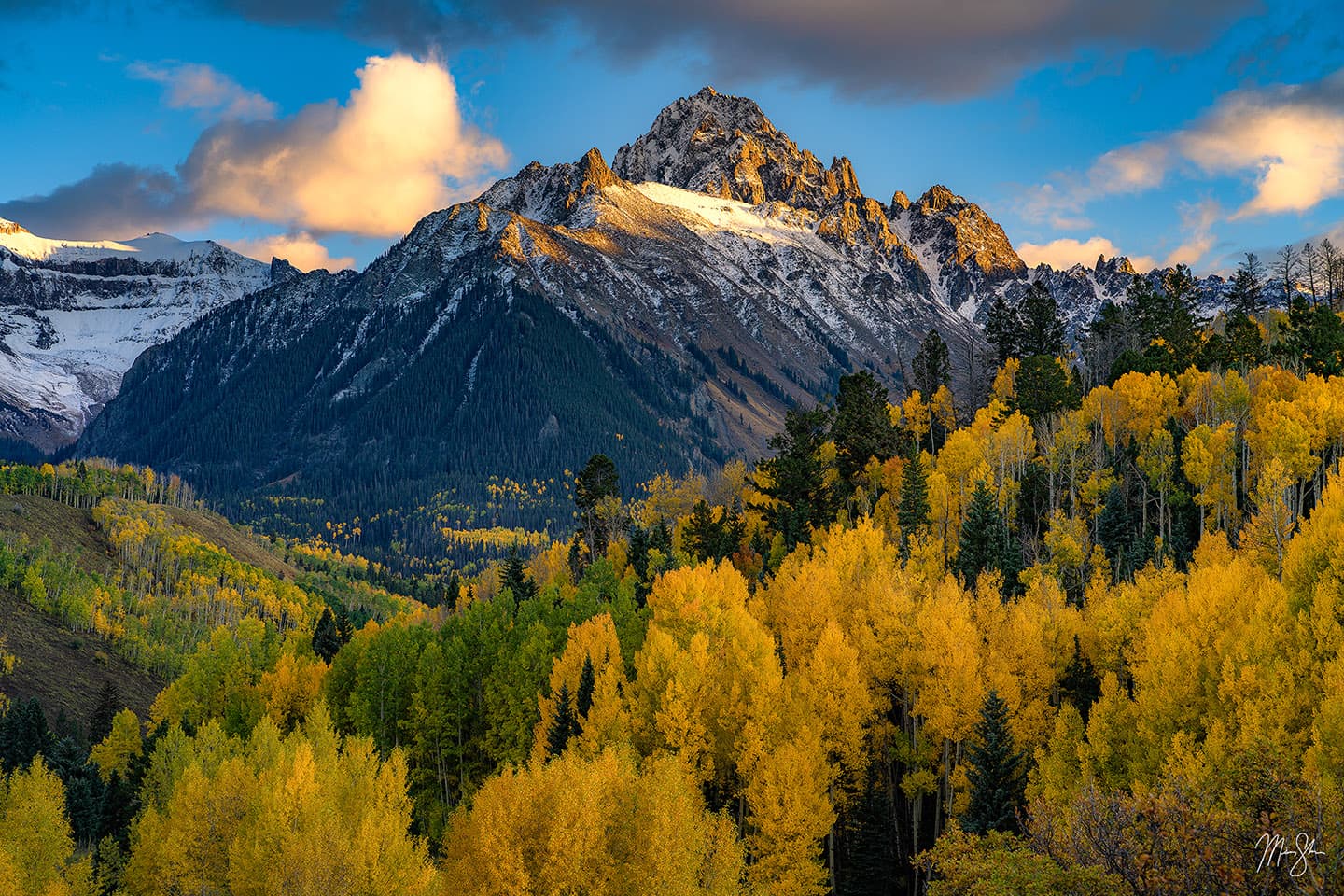 Moonrise over Mount Sneffels Range
Mount Sneffels is my favorite 14er in Colorado. And that says a lot with beautiful mountains like the Maroon Bells, Longs Peak and more to choose from. But there are just so many angles and locations to photograph this beautiful peak from. While photographing the sunset, I found the moon rising right before sunset to be perfect for a telephoto shot of this interesting mountain to the east of Sneffels.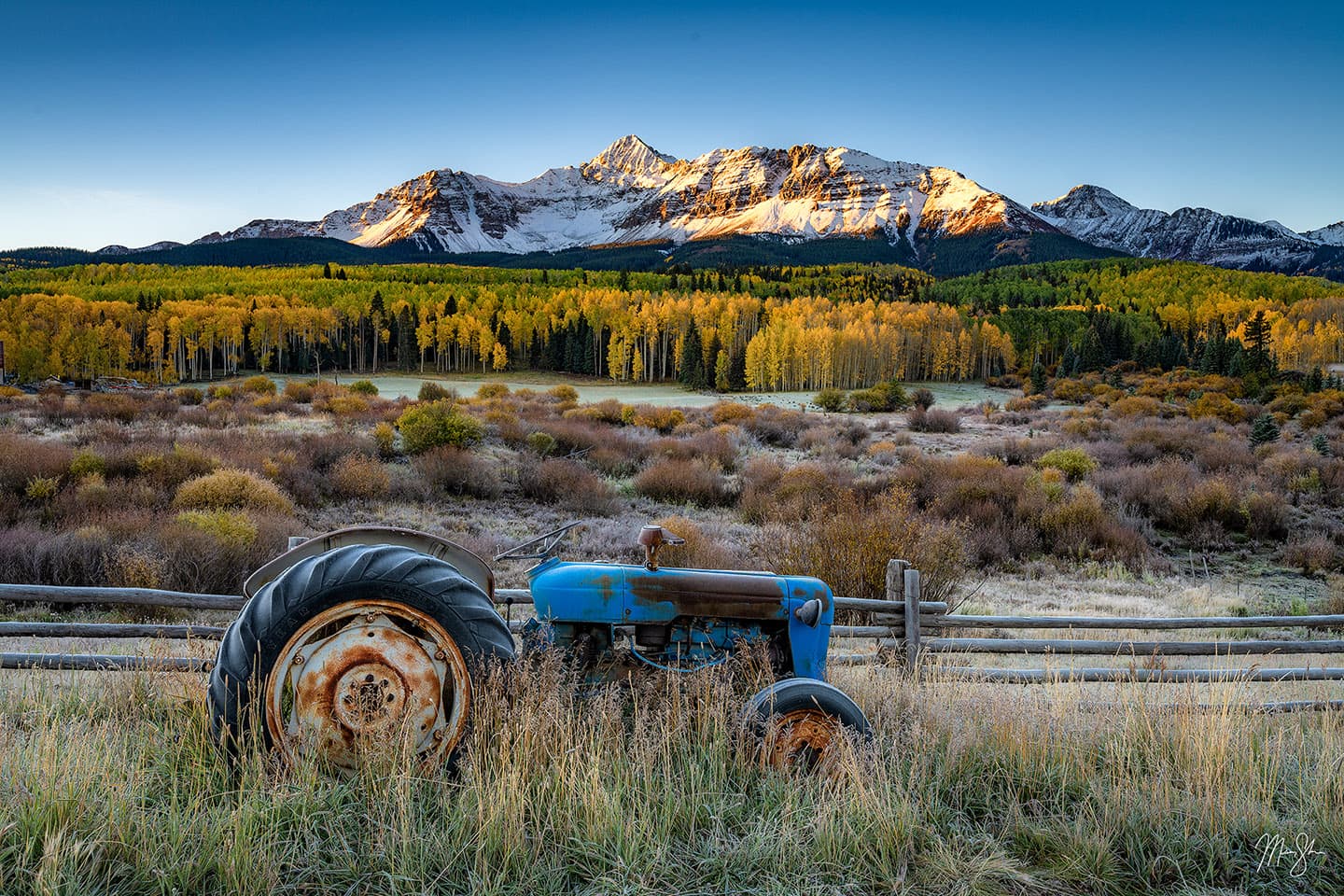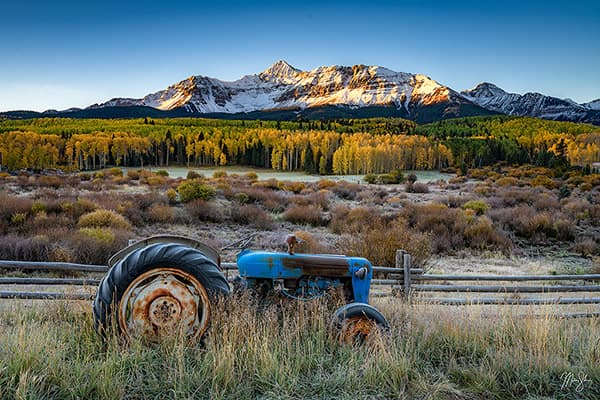 Old Tractor Sunrise at Mount Wilson
Mount Wilson forms the basis of three 14ers to the southwest of Telluride. Mount Wilson, Wilson Peak and El Diente are featured behind this old vintage tractor covered in frost on the cold early October morning.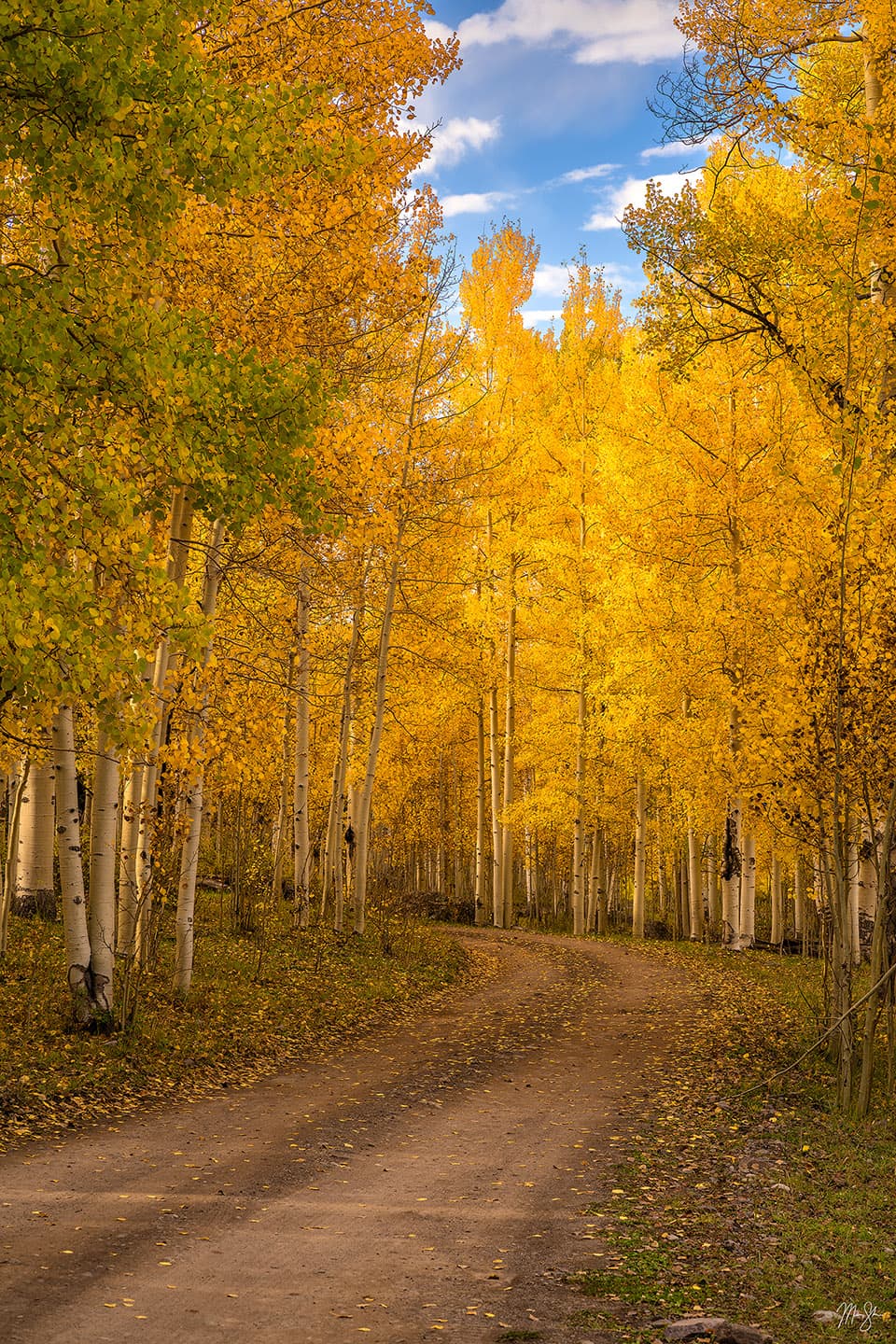 San Juans in the Fall
The San Juans in the fall are simply a joy to exlore. Lake City, Silverton, Ouray, Ridgway and Telluride and just some of the many beautiful areas that make up this amazing region that attracts so many in the fall. While the iconic locations are beautiful, sometimes it's nice to try to find more unique and intimate scenes. The two shots above were found by complete accident. But sometimes those are the most fun to photograph! The pond with it's perfect reflection of aspen trees was one of my favorite scenes from this year's fall colors trip. I can just imagine sitting on those steps, taking in a sunrise or sunset surrounded by golden aspens everywhere!
Hopefully you've the journey through some of my favorite landscape photos I've taken in 2022. 2023 promises to be an awesome experience as well. I'll be releasing my new Kansas is Beautiful coffee table book sometime in the spring. If all goes well, I also hope to do an international trip to photograph some new places in 2023 as well. Thanks for reading!
---