2015 Year in Review: Keeper of the Plains, Big Sur and more!
Mickey Shannon | Updated on December 5, 2018
2015 was a great year for photography! I managed to take three major trips this year! In March and April, my wife and I visited Seattle, Vancouver, Vancouver Island and the southern coastal mountains of British Columbia near Whistler. We stayed in Ucluelet, British Columbia to tour western Vancouver Island's enchanting Pacific Rim National Park, where the Pacific Ocean crashes into the raw coastline of this enchanting and rugged national park. We drove up the Sea to Sky highway and viewed a number of waterfalls, along with spending a day or two checking out Vancouver and the surrounding areas.
In July, we took a roadtrip from Wichita to Phoenix. We didn't just drive down the interstate though. We traveled through southern Colorado, crossing the mountain ranges of the Sangre de Cristos and the San Juans. We visited the iconic Monument Valley and Grand Canyon National Park amidst some unseasonably chilly weather in the desert.
And in September, I took my annual autumn colors trip out to Colorado before boarding a plane in Denver with my wife, sister-in-law and friend to California. While in California, we drove the length of Lake Tahoe and celebrated a wonderful wedding in the mountains north of Lake Tahoe. We also explored San Francisco and the Golden Gate Bridge, along with the communities in the mountainous and foggy regions to the north of the Golden Gate Bridge including the John Muir National Monument where the towering and mysterious redwoods still live. My wife topped it off with a couple of days down in Monterey and Big Sur, where every sunrise and sunset seemed to light up the sky in beautiful and vivid colors every morning and night!
I also spent more time exploring the eastern half of Kansas than I've ever explored before. I made it a personal goal to try to find as many of the many Kansas waterfalls I hadn't seen yet this year. As we had a number of good rainfalls, I've expanded my list of waterfalls to 80+ and counting in the state of Kansas. I've also traveled many of the scenic byways of Kansas in recent months including the Glacial Hills and Frontier Military Scenic Byways. 2015 was a year of exploration close to home to visit many of the beautiful hidden gems here in Kansas.
I would be remiss if I didn't mention that 2015 wasn't just a great year for me personally as a photography, but also my wife, who started a business as a wedding and lifestyle photographer! Check her out at ValerieShannonPhotography.com!
I also wanted to mention that all the top 15 images of 2015 are currently on sale until January 15th, 2016 at 10% off!
With that said, here's my top 15 photos from 2015 Year In Review:
15. Moody Trout Lake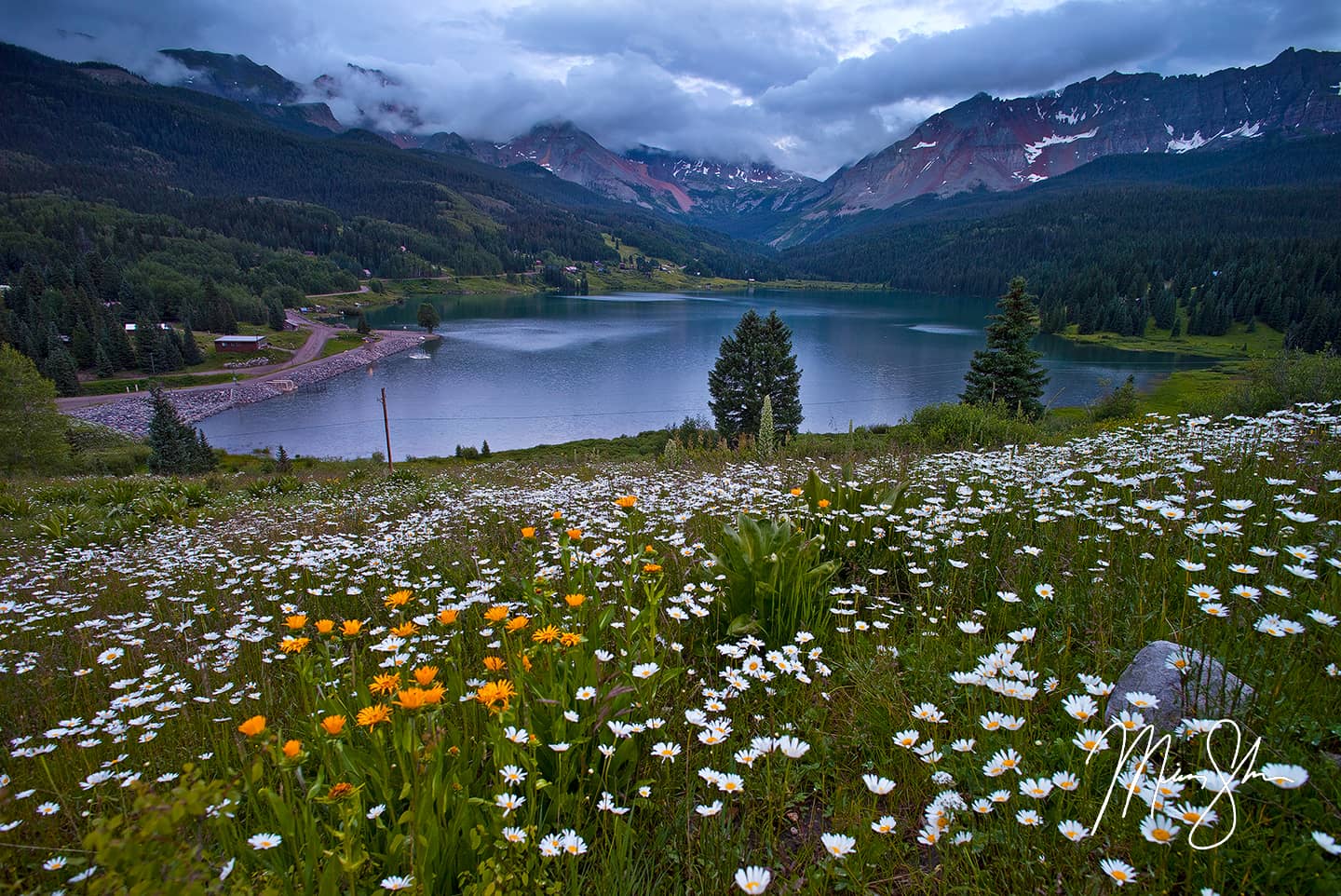 I had hoped to get a beautiful sunset on the night I shot this. Unfortunately the clouds never lifted, but the scenery was still beautiful! Wildflowers dotted the hillside on the west of Trout Lake, giving a great foreground to the moody background above Trout Lake in the San Juans of Colorado.
14. Pacific Rim Coastline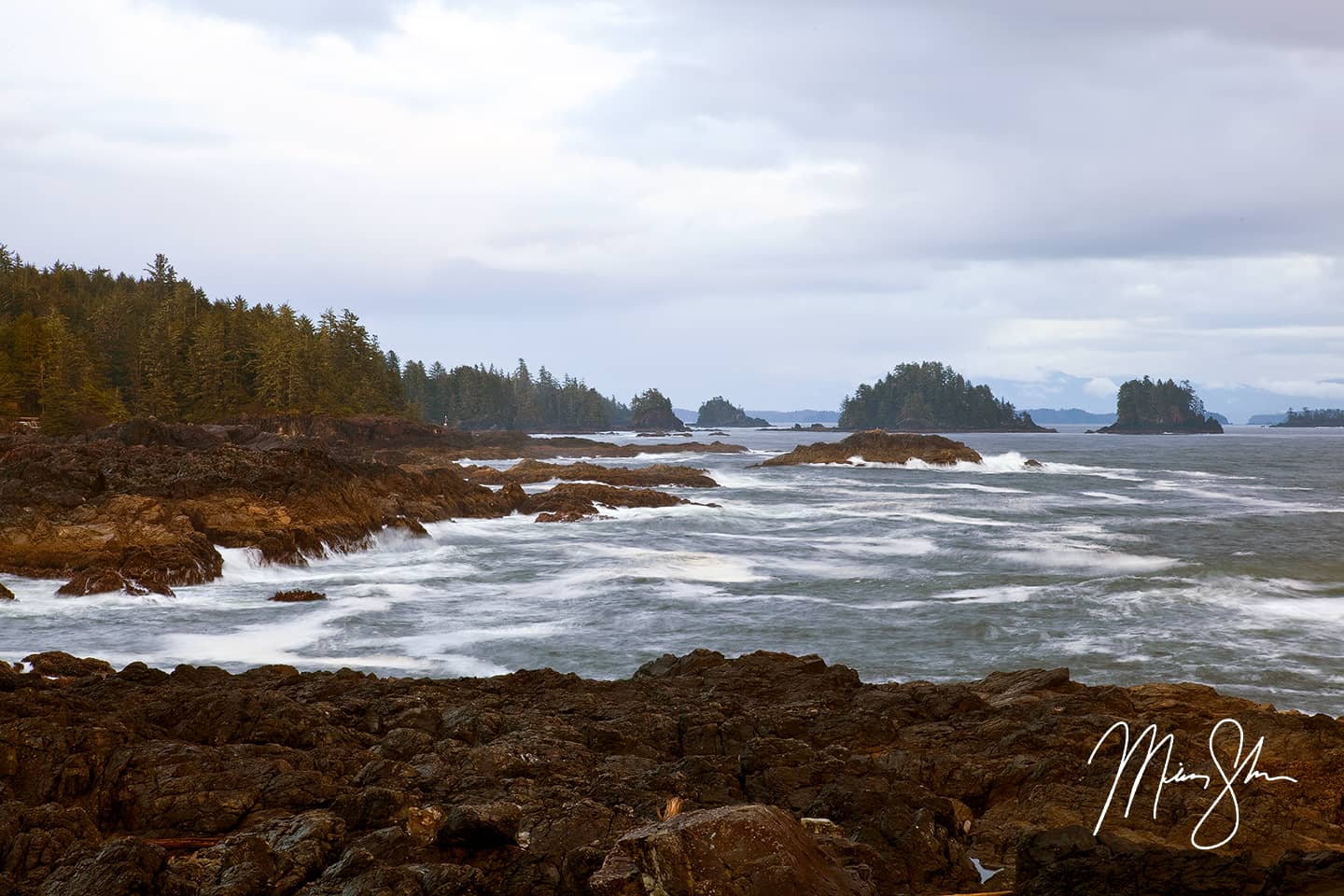 This shot just screams Pacific Rim to me. Both rain and sun seem to show their heads every half hour as storms come in from the Pacific Ocean off the coast of Vancouver Island. This was shot just to the south of the lighthouse in Ucluelet, British Columbia. With the rocks being battered by raging waves and the rain coming inland once again, this photo sums up my experiences on the west coast of Vancouver Island and Pacific Rim National Park.
13. Stormy Kansas Sunset Panorama

This is just one of many great shots I actually got on the night I shot this. My wife and I were visiting her grandparents in Minneapolis, Kansas over Memorial Day weekend when a thunderstorm rolled through the area. This was the first shot I took, stitching together multiple images to create a panorama of the large storm cloud spread out on the horizon. As sunset was just beginning, the colors in the clouds added to the beauty of the storms.
12. Atkinson Lighthouse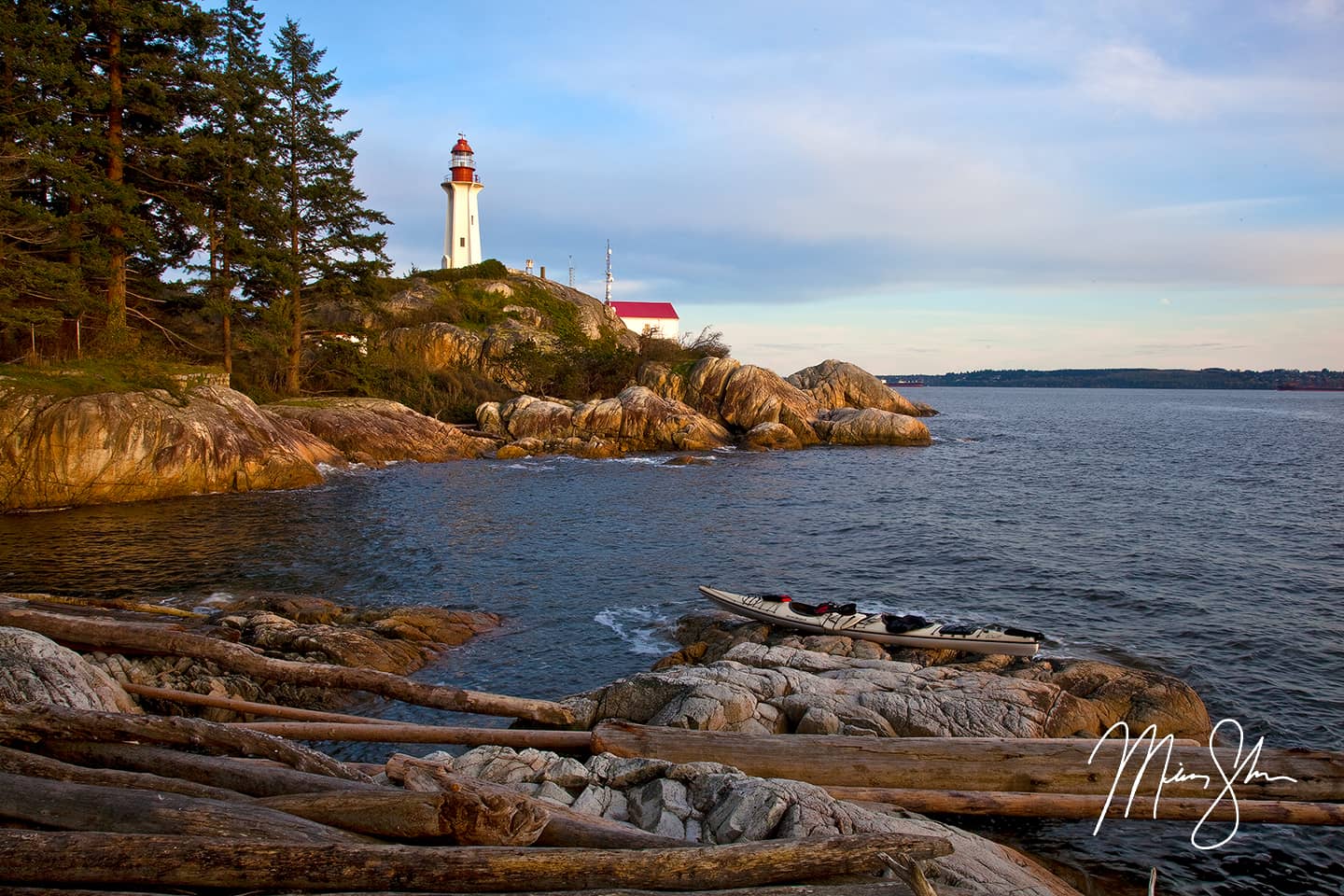 One of my favorite shots from my trip up to Vancouver and Vancouver Island back in April, this shot was about half an hour before sunset. A few other groups of people were enjoying the views as well. Atkinson Lighthouse is situated in West Vancouver and overlooks the Howe Sound. On a clear day, you can see down towards Vancouver Island.
11. Friends University Winter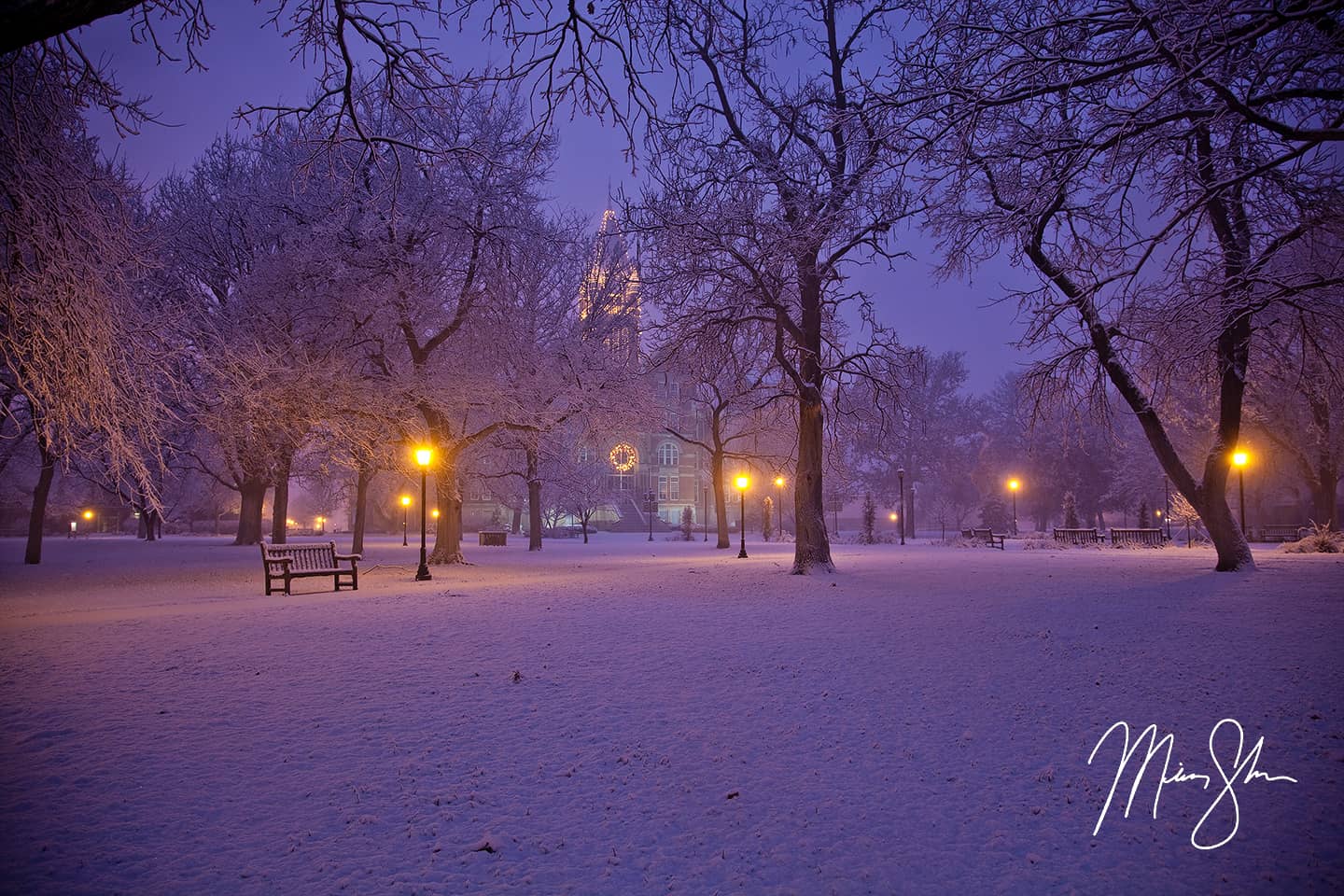 A sunset was attempting to shine through at the beginning of a snowstorm on the campus of Friends University. I chose this scene out of four shots I took down there as it had a sort of Thomas Kincaid feel to me, due to the slightly purple sunset hues and the lampposts and lights on the campus.
10. Little Qualicum Falls Provincial Park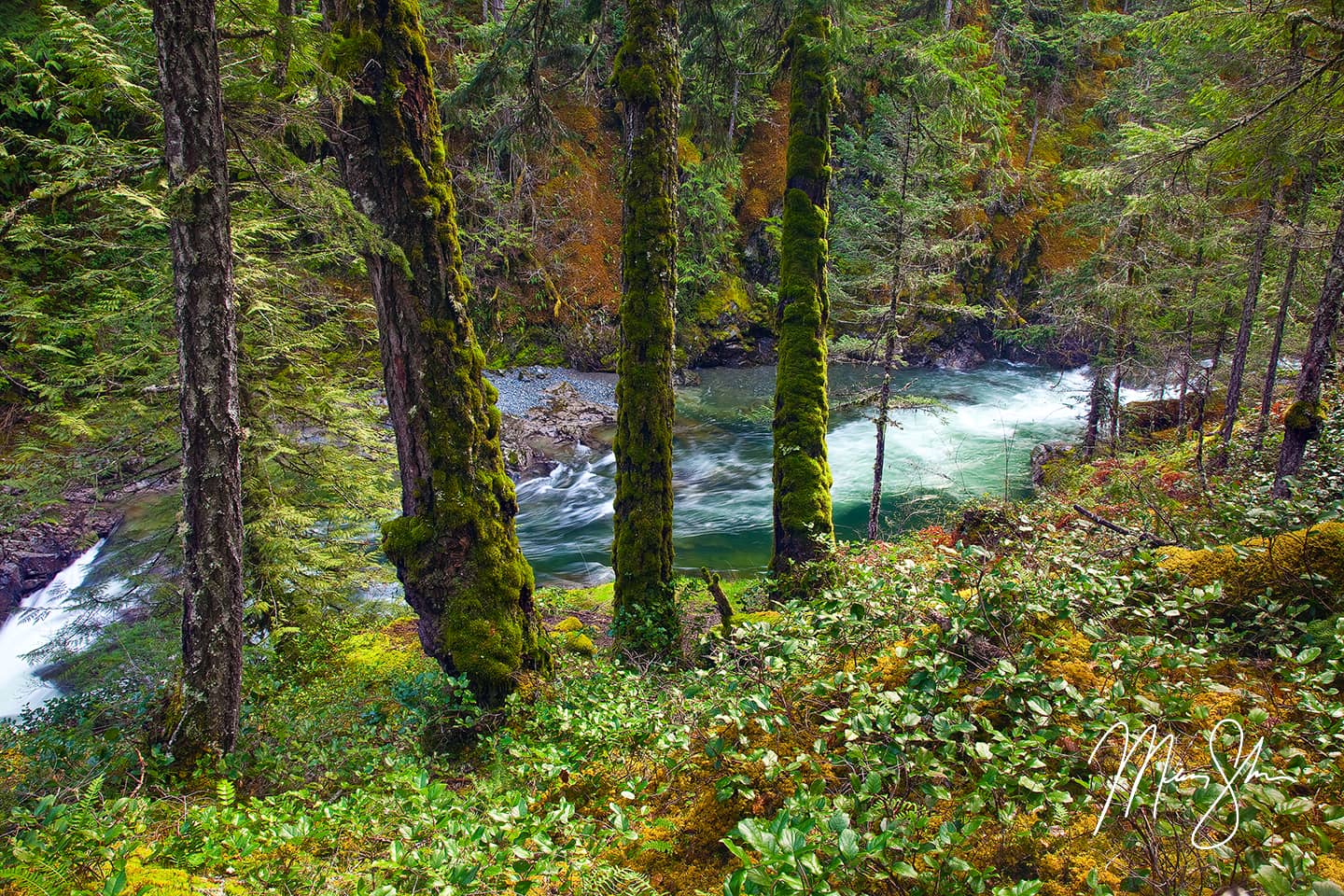 One of my favorite stops on Vancouver Island was the beautiful Little Qualicum Falls Provincial Park. Surrounded by ancient forest, the river that ran through this park that created multiple beautiful falls was so vividly aqua-blue and green. Vancouver Island in general was such a mysterious and enchanting place, and Little Qualicum Falls only added to that feeling!
9. Keeper of the Plains Fiery Sunset
The second of two amazing Keeper of the Plains sunsets I managed to shoot in one night. The sunset first started off extremely yellow and orange, then turned to bright red before showing off a multitude of colors in this scene!
8. Sunflower Sunset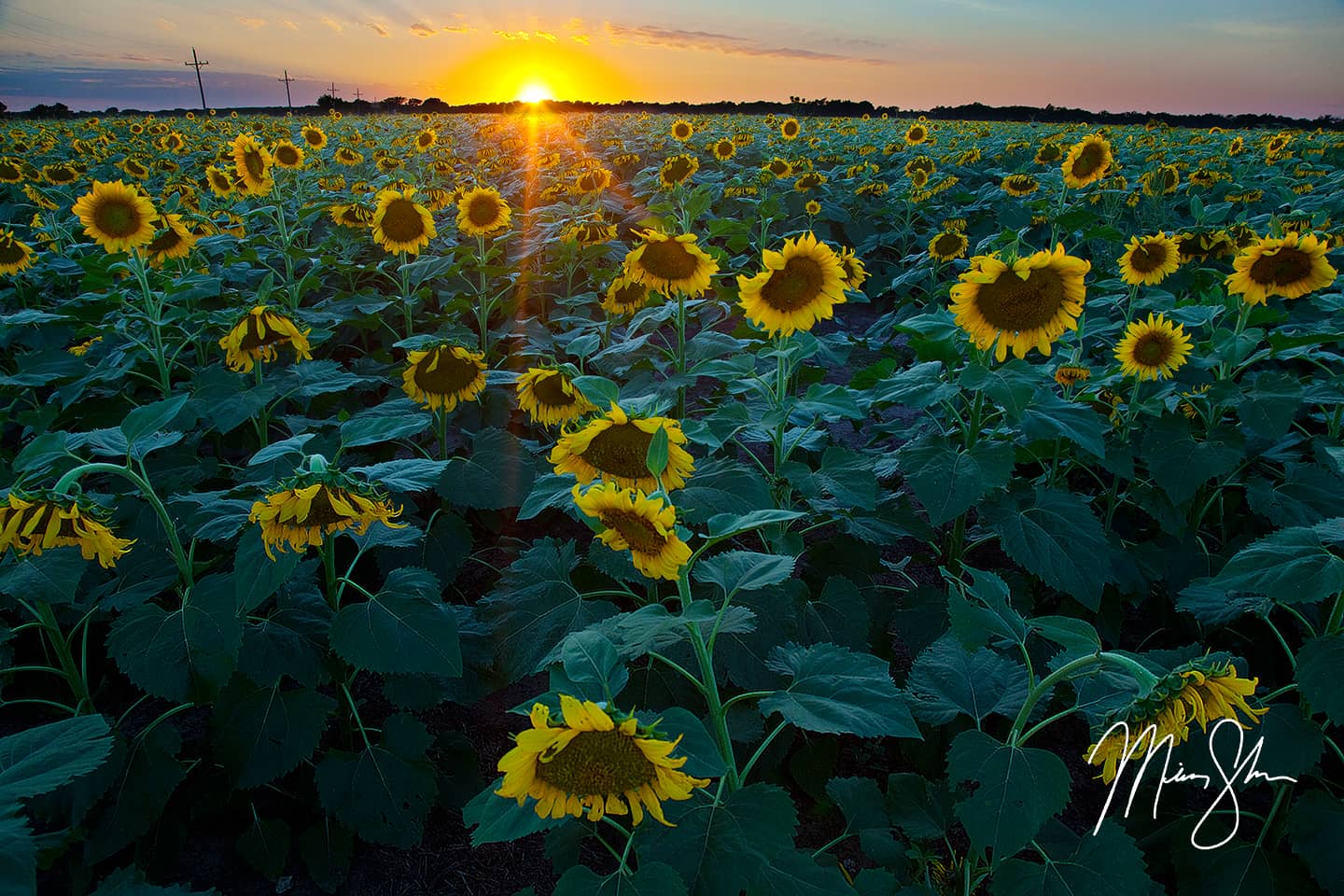 I spent quite a bit of time trying to find a sunflower field near Wichita that was at peak. I managed to find one just a few days past peak up near Lindsborg and captured this sunset over the field of yellow sunflowers!
7. Swissvale Falls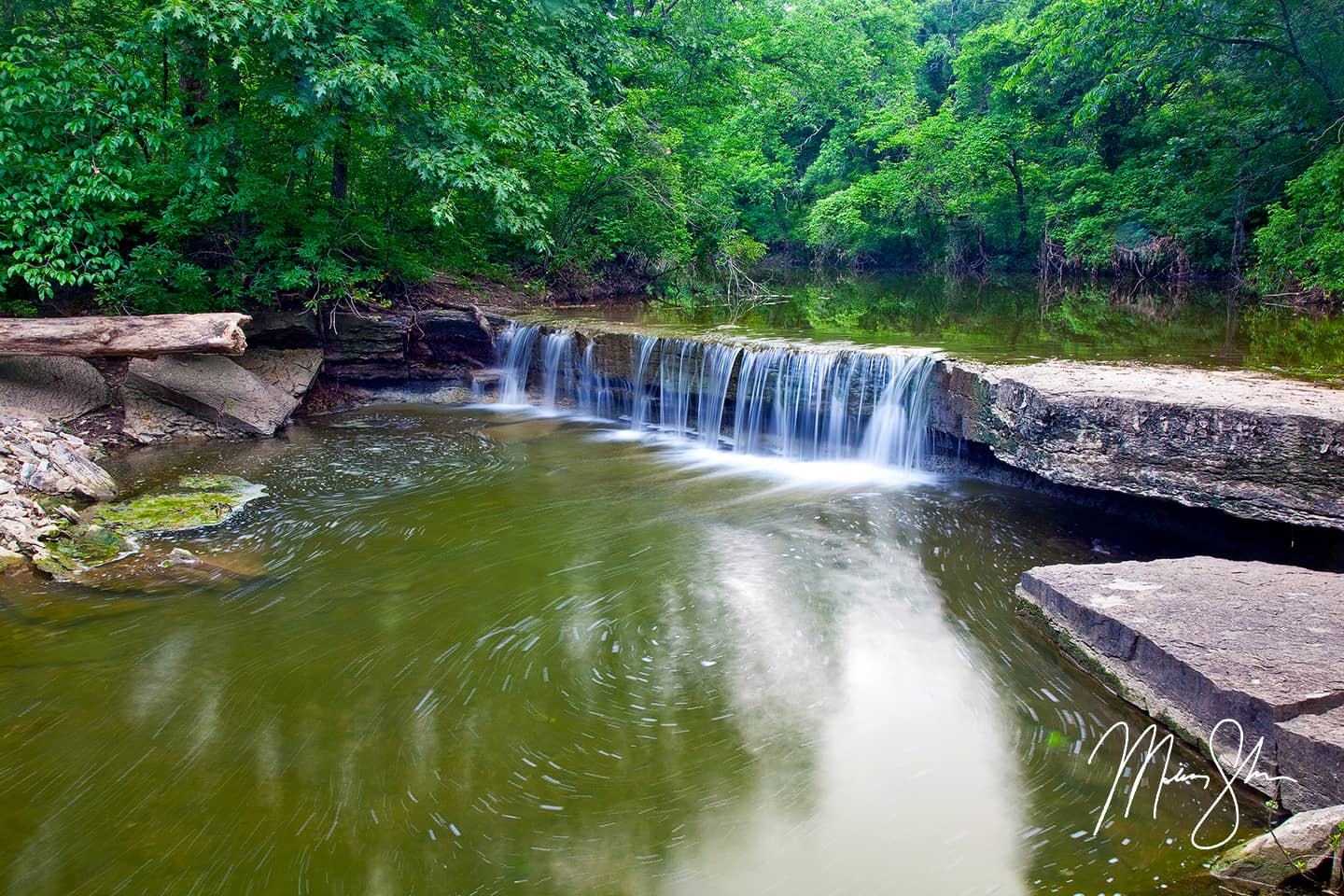 I went on a number of Kansas waterfall runs this year, in an effort to map out all of the 80+ waterfalls I've found in Kansas so far. One of my favorites is this little known waterfall southeast of Topeka called Swissvale Falls. It lies on a rails-to-trails hike called the Landon Nature Trail. This photo is one of my favorite because of the lush green scenery that complimented Swissvale Falls perfectly!
6. Keeper of the Plains Winter Illumination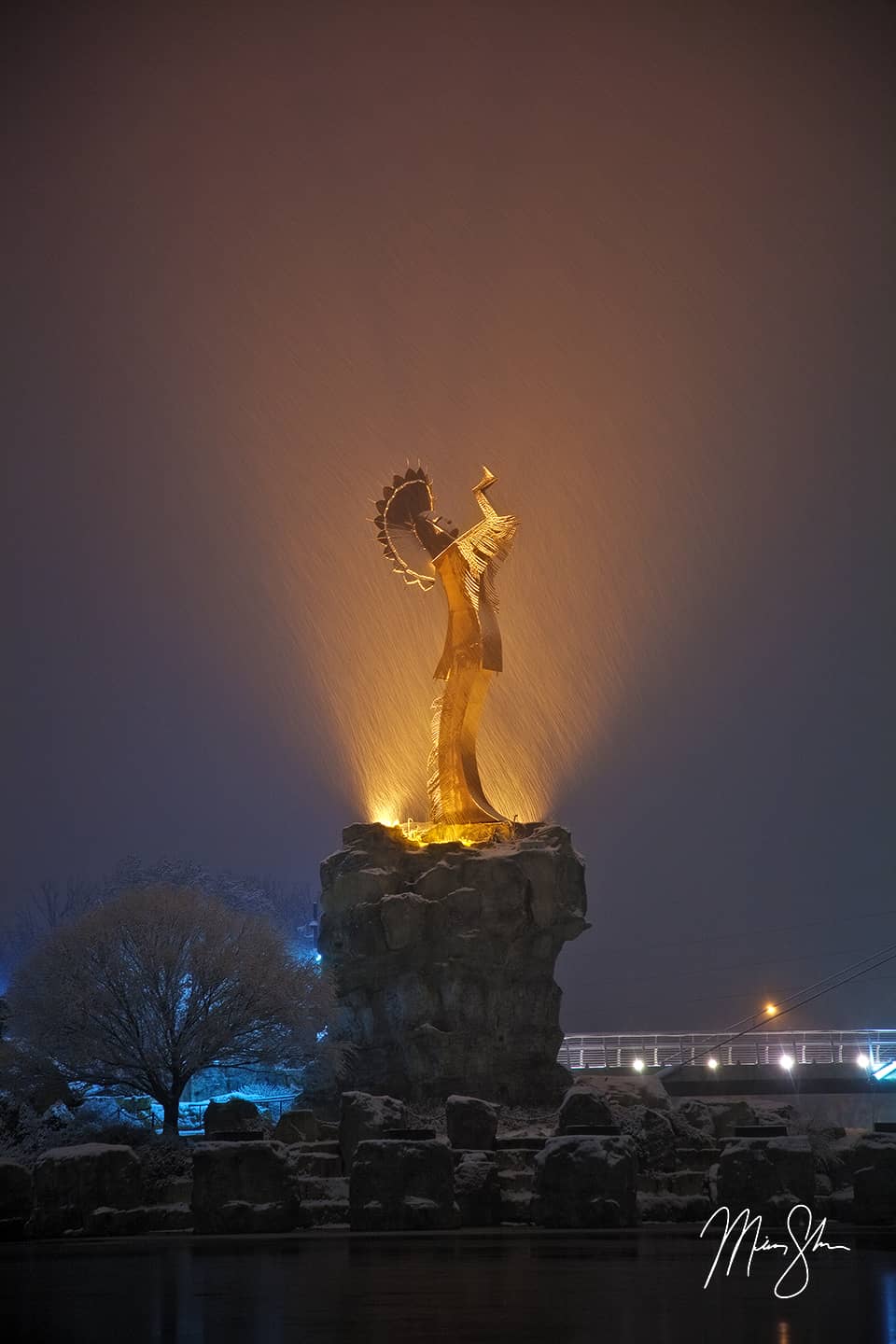 I loved the way the snow became almost texturized in this shot at the Keeper of the Plains. The shutter speed was set in a way that captured the wavy motion of how the snow was falling.
5. Sangre de Cristos Double Rainbow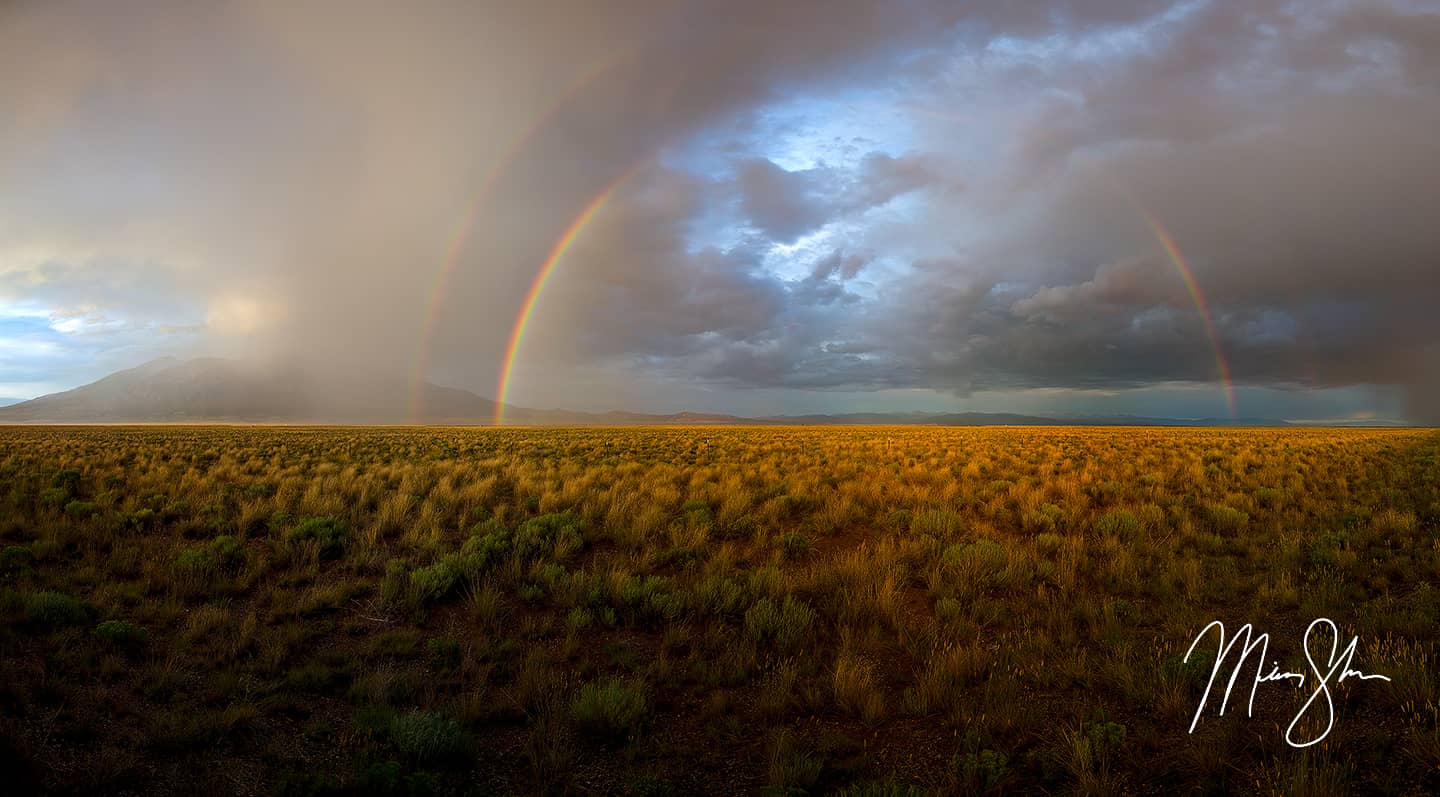 As I traveled with my wife from Wichita, Kansas to Phoenix, Arizona back in July, we drove down a scenic route that took us to the Great Sand Dunes National Park for sunset. Shortly before a vivid sunset, this beautiful double rainbow popped up over Blanca Peak and the Sangre de Cristos mountains!
4. Kansas Sunset Thunderstorm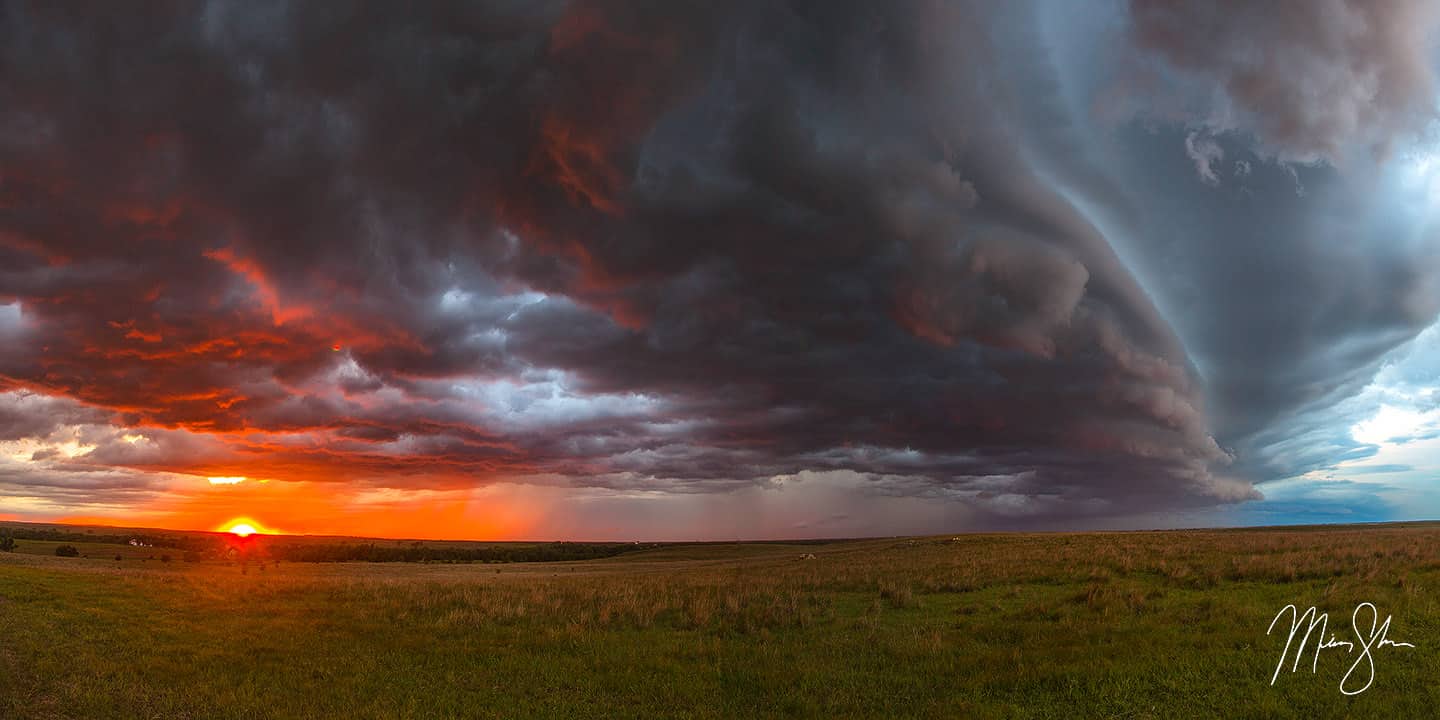 This insane thunderstorm rolled through the Minneapolis, Kansas area in late May. My wife and I grabbed the camera and tripod and tried to follow ahead of the storm. The clouds were rolling through right at sunset as well, so they lit up very spectacularly!
3. Vivid Keeper of the Plains Sunset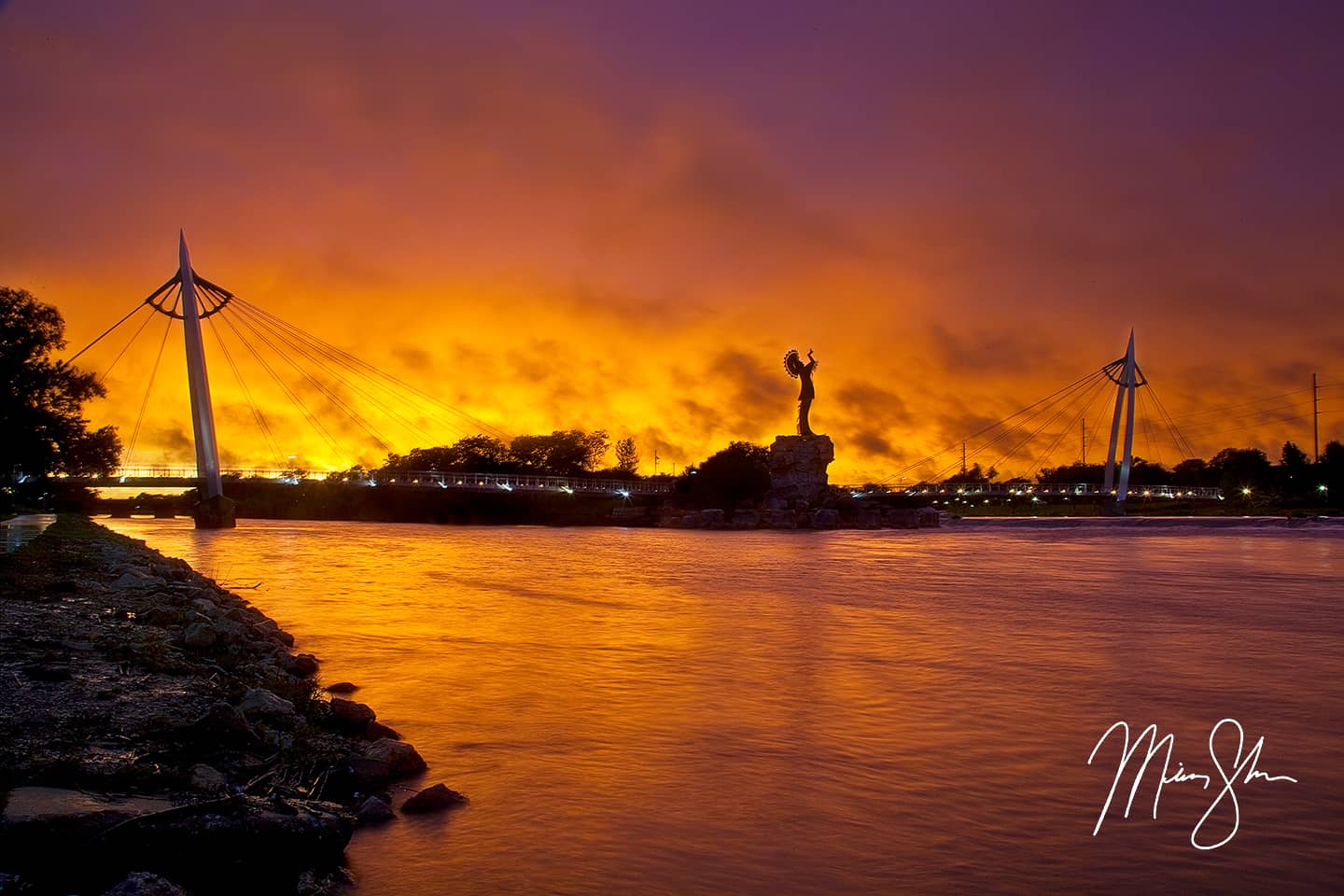 I shot this image back in May during one of the most insane sunsets I've ever seen! In fact, there are two Keeper of the Plains sunsets on this top 15 in 2015 list from that very night. It was just that good. This was the first of the two, and had me running back and forth from various spots around the Keeper of the Plains for different vantage points. There was even a rainbow behind me when shooting this. You know it's a beautiful sunset when the sunset itself takes precedence over a rainbow! The sunset really felt like fire was rising out of the sky behind the statue.
2. Teter Rock Winter Milky Way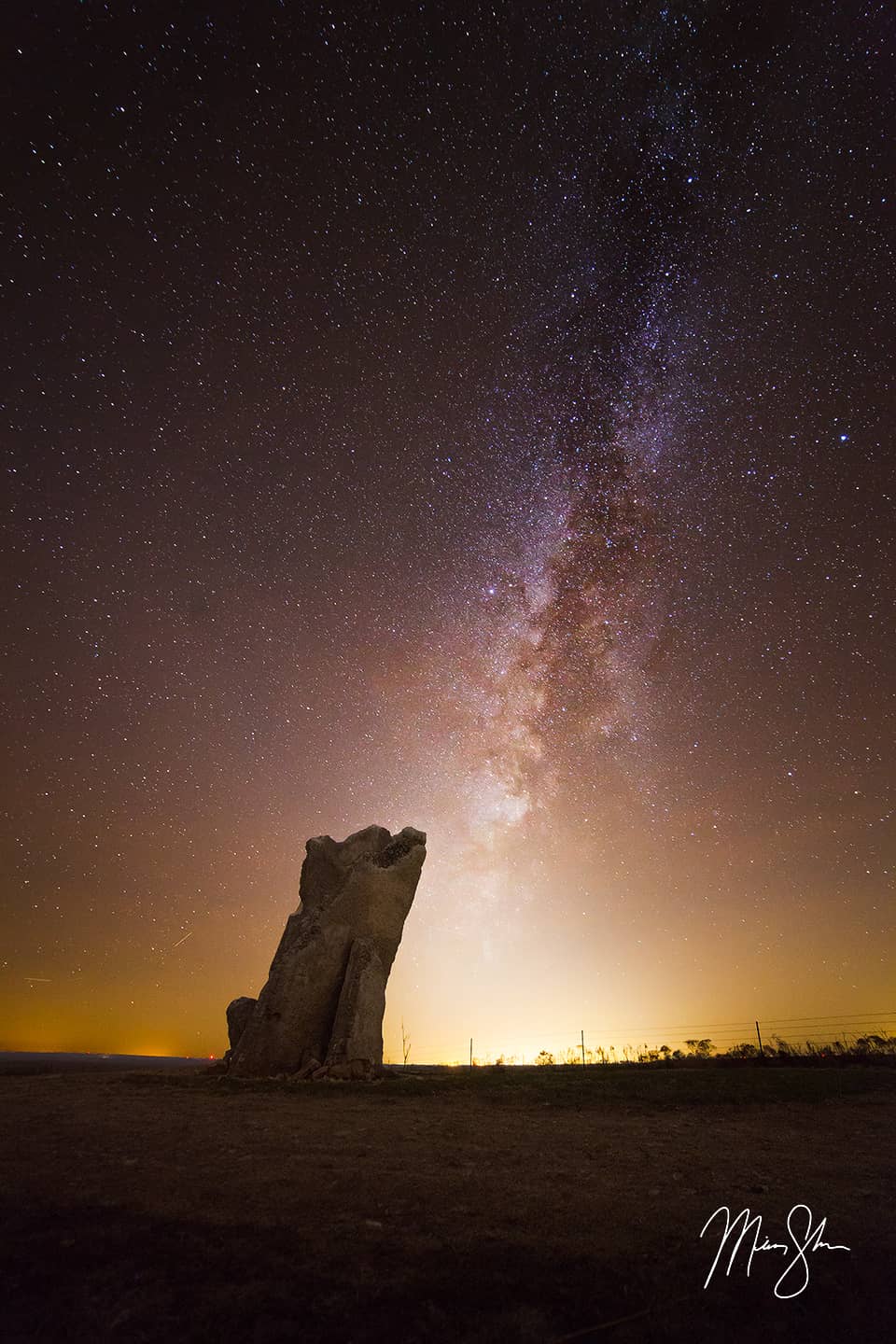 This shot was taken in November as the Milky Way was setting in the western sky. Teter Rock is my go-to spot. Especially for night scenes, as the Milky Way usually shines bright in the sky over it.
1. Big Sur Sunset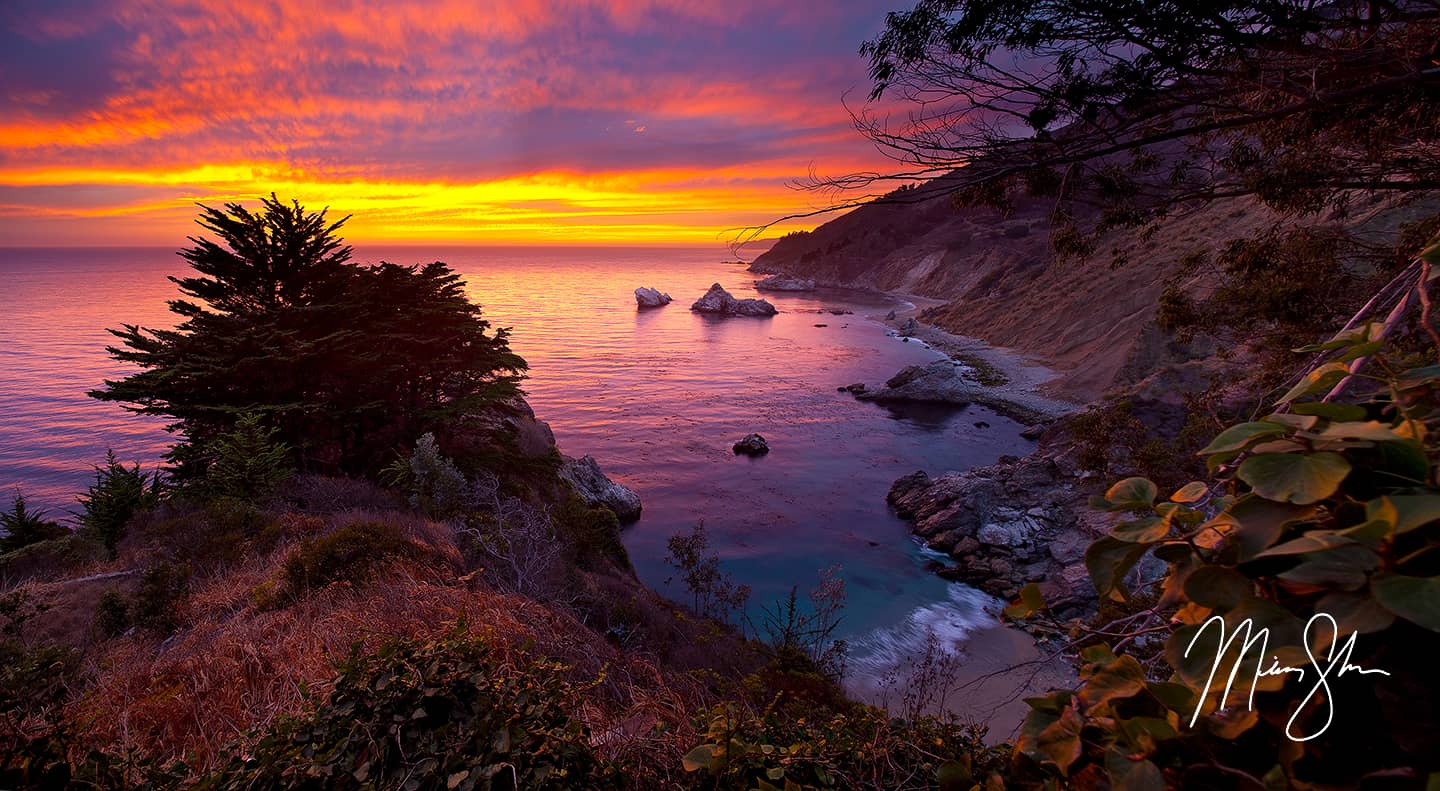 This photo easily topped my list this year! I've been two Big Sur twice now. The first time I witnessed an insanely beautiful sunrise back in January of 2012. I had the pleasure of visiting it with my wife back in September, and was treated to two spectacular sunsets and an amazing sunrise! This was shot on the second sunset of our Big Sur adventures. We had driven the length of Big Sur and were driving back. I really wanted to get a sunset picture at McWay Falls, so we stopped and admired the view of the falls to the south. However, to the north and out over the ocean, this magnificent sunset was unfolding. I turned my camera in that direction and shot the scene that's before you.
---
Looking ahead to 2016
As I look forward to 2016, I don't have any planned major trips out of the state of Kansas. However, most of my trips this year were planned mere months in advance at best, so I would imagine my camera will lead me somewhere!
However, I do plan to travel the state of Kansas really extensively with planned trips out to western Kansas to finally visit places like Monument Rocks, Castle Rock, Wilson Lake, Scott City State Park and the Cimarron National Grasslands. I also hope to finish visiting the rest of my waterfall list if we're blessed with enough rain in 2016. My hope is to publish a book about the beauty of Kansas in late 2016 or early 2017 showcasing all the awesome places I've visited in the past six years!
Thanks for a great 2015 and here's to an even better 2016!
---