Moraine Lake to Waimea Canyon: My Top 10 Photo Spots
Mickey Shannon | Updated on December 5, 2018
Everyone has those favorite places they love to visit. Whether it's hiking in Switzerland, walking in the sand at the Pacific Ocean as waves roll in on a wild beach, or watching buffalo roam the tallgrass prairie in the Flint Hills, we all have our special places! My favorite places to photograph have evolved dramatically over the past 6-7 years as I've picked up a camera and photographed the places I travel to. I wanted to share some of these favorite places to photograph with you. This list only consists of places I've been too. If I had been hiking in at Torres del Paine in Chile, traveling the countryside of New Zealand or photographing under the stars at Monument Rocks in western Kansas, I would imagine this list would be even harder. But I'm only going off of places I've been to over and over again! I really struggled to decide this list. The top three in particular kept changing places as I was writing this. If you were to ask me to name my favorite spot to photograph in any given week, it would probably change weekly.
Also keep in mind that this list is based of my favorite places to photograph, not visit. There are undoubtedly a few spots I would have much higher on this list (Chamonix-Mont Blanc in France, Vancouver Island, the Chateau de Chillon in Switzerland) had my photography plans in those places worked out better. Poor lighting, lack of time and more kept these places off this list. These are simply the top 10 places I've had the pleasure of photographing.
1. Moraine Lake, Banff National Park, Alberta, Canada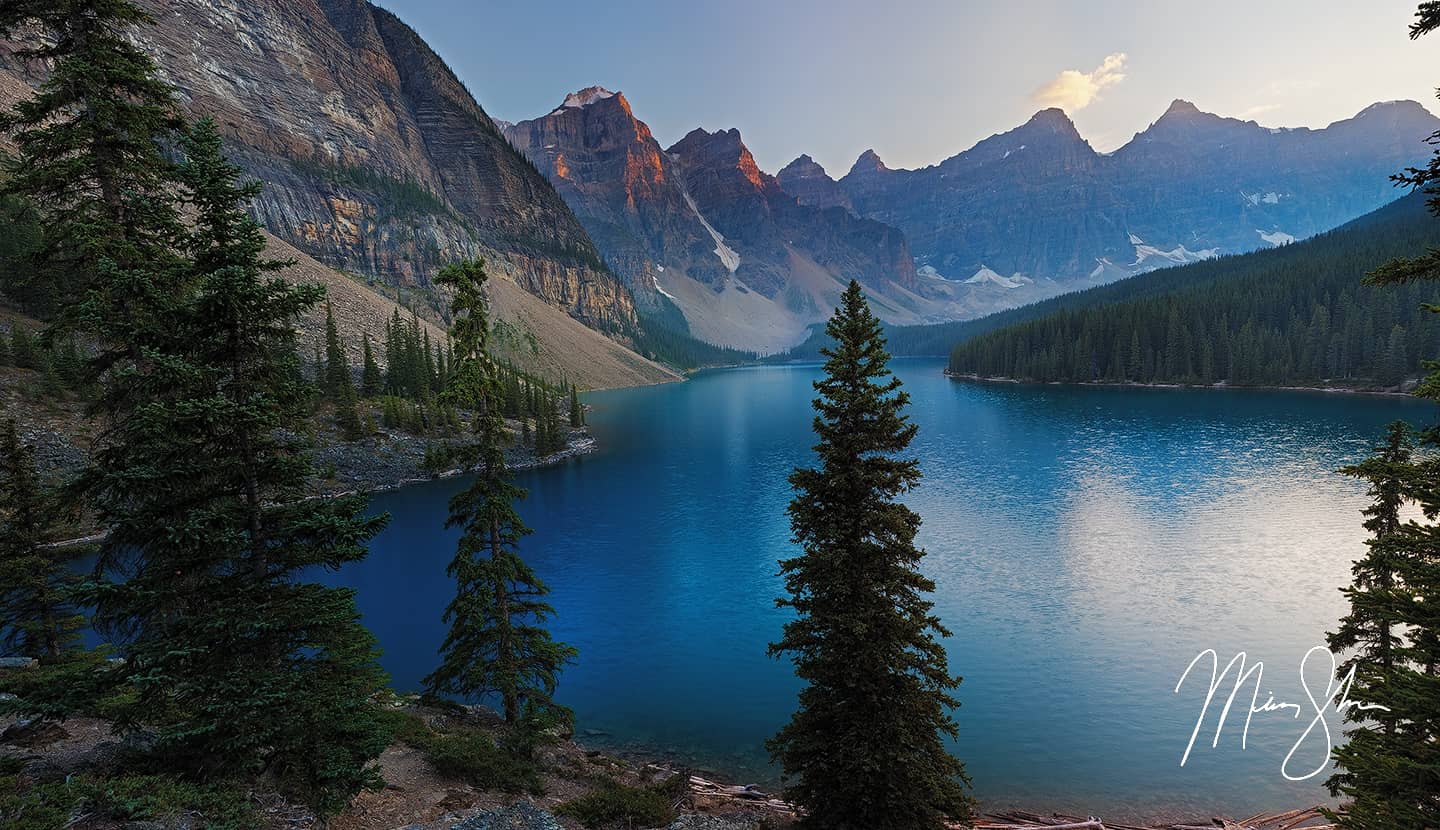 When I visited the Canadian Rockies back in 2012, the place I tended to always gravitate back to was Moraine Lake. While driving up and down the beautiful Icefields Parkway, I probably visited Moraine Lake 5 times in 3 days. It's a special place, and easily the most beautiful alpine lake I've ever seen.
2. Keeper of the Plains, Wichita, Kansas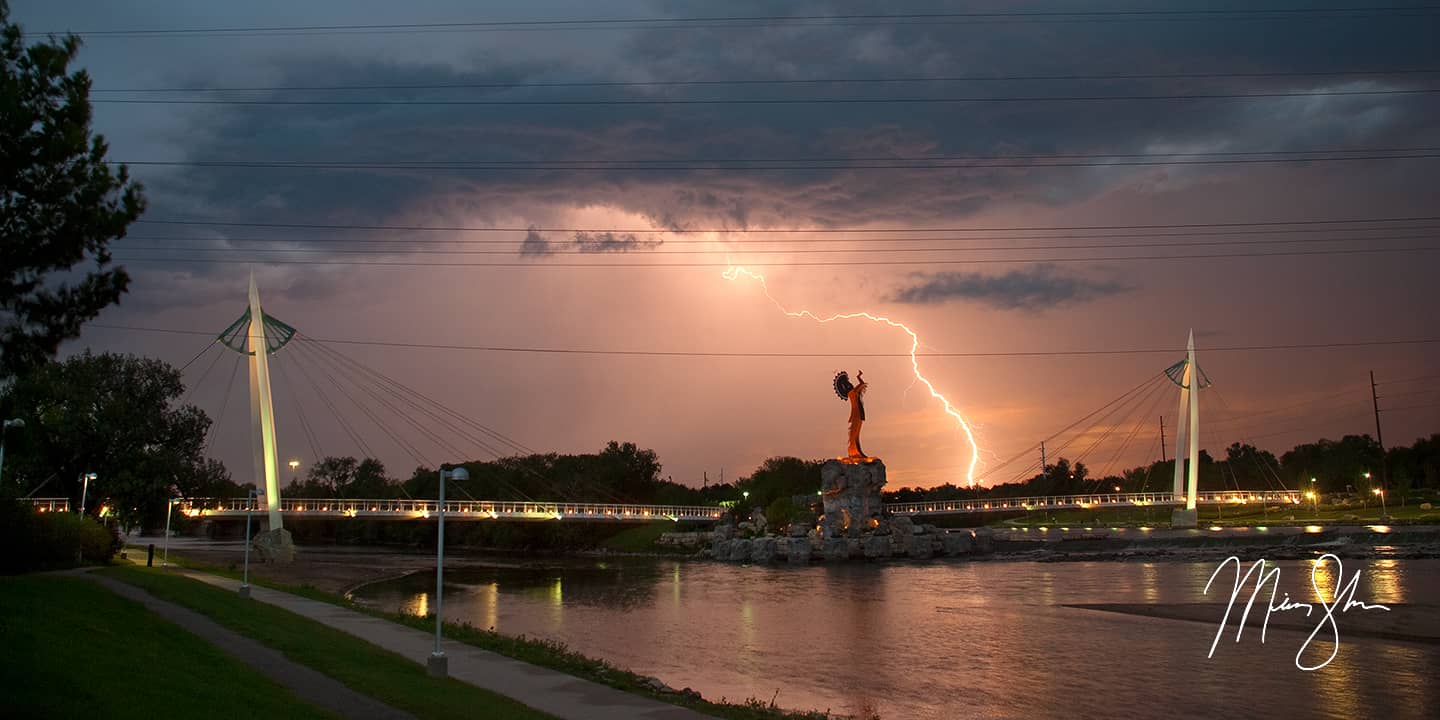 This is my go-to spot for photography. It's treated me well. A lot of my best images are from this Wichita icon, and while the mountains are always my favorite terrain, the Keeper of the Plains has become a constant subject in my work that no other place has filled. I've shot more images at the Keeper of the Plains than any other place in the world, and I keep going back for more and more!
3. Wengen, Berner Oberland, Wengen, Switzerland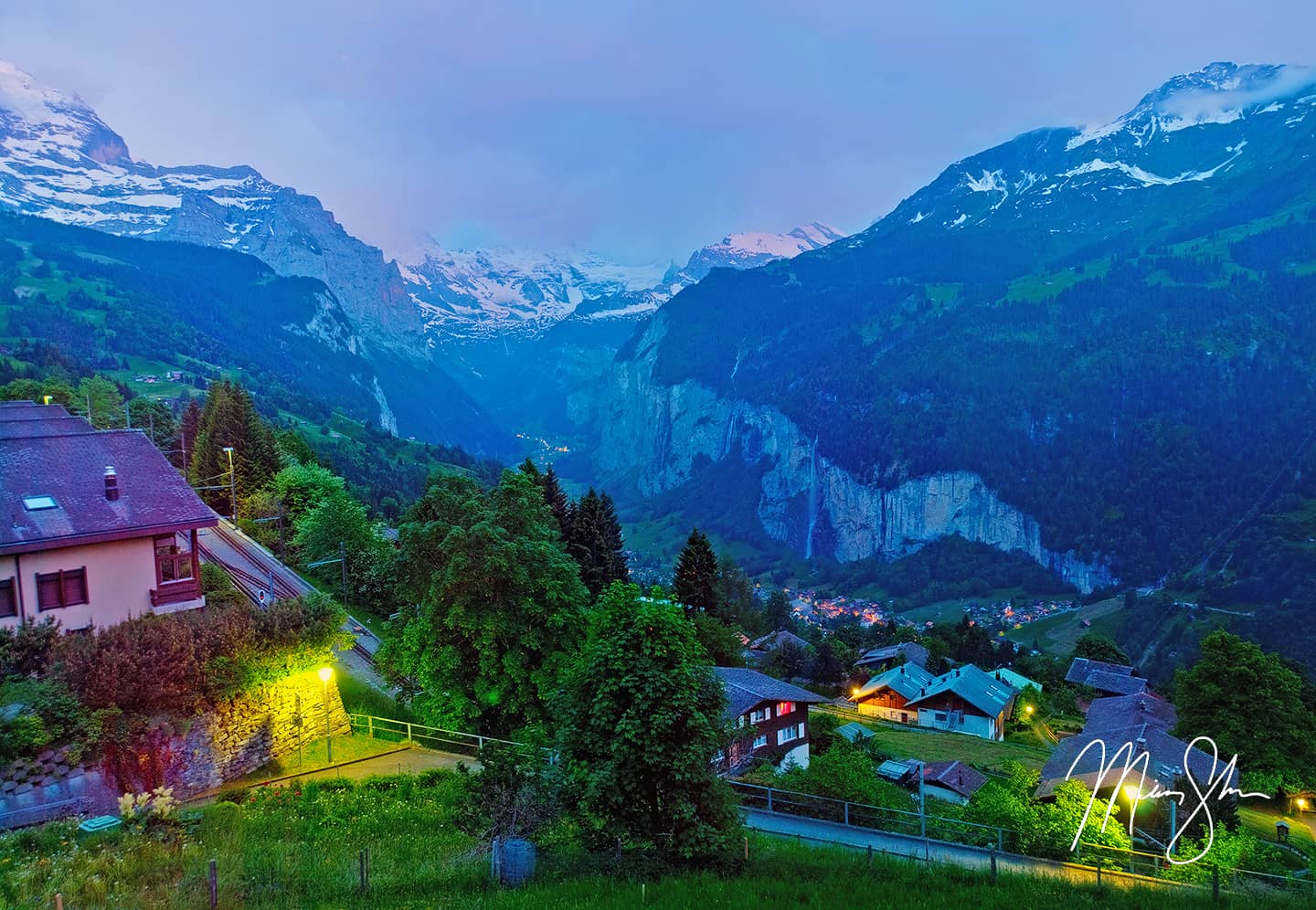 Much like Moraine Lake, the view from the bench at the church in Wengen, Switzerland was a spot I continued to return to on my trip through the Alps for photography. It's also the spot I long to go back to most in Europe someday.
4. Dallas Divide/Sneffels Wilderness, Ridgway, Colorado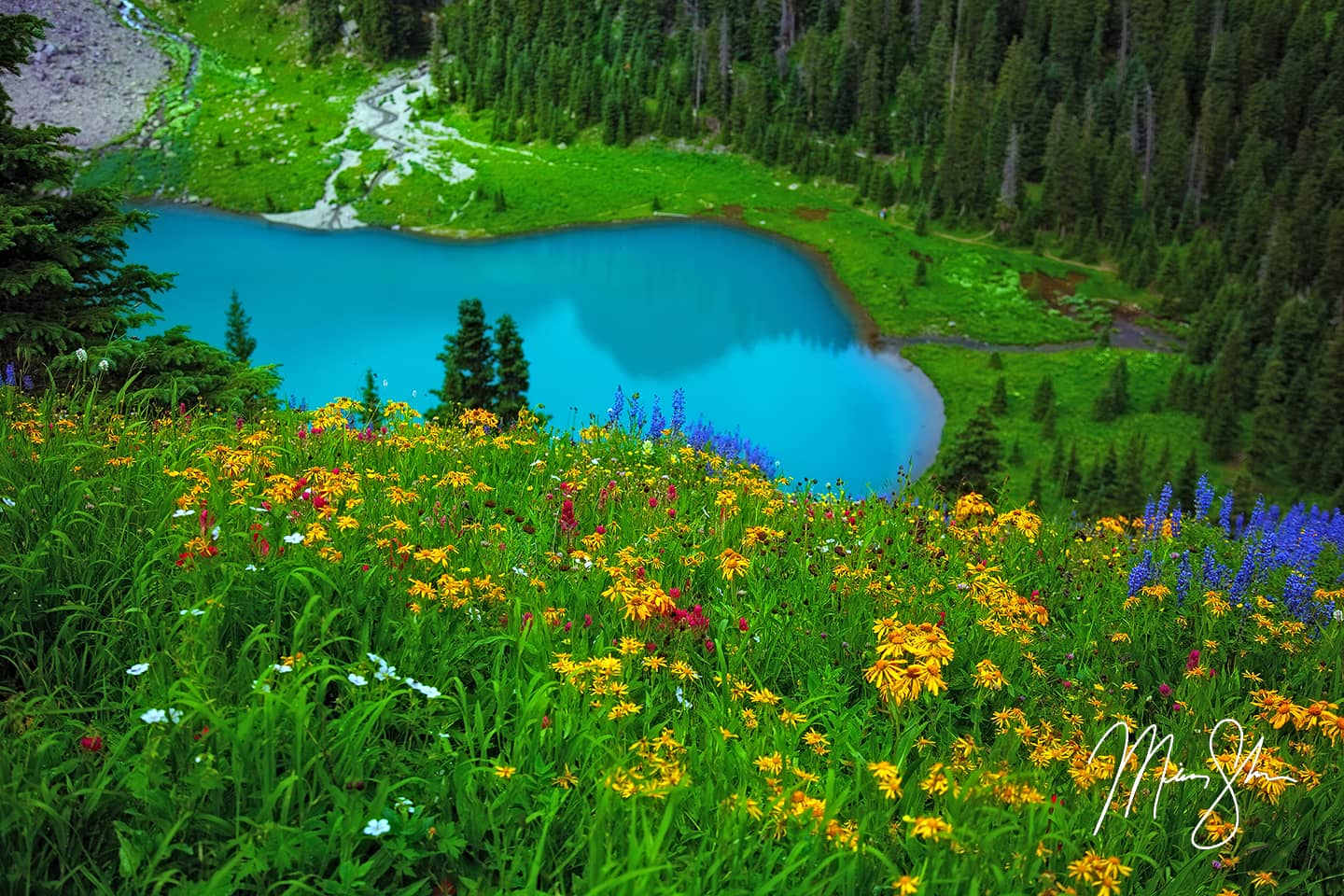 The Dallas Divide on the north side of the San Juans in the Colorado Rockies have become my favorite place in all of Colorado to visit. There's a two-fold reason. My hike in 2011 to Blue Lakes in the Sneffels Wilderness produced some of the most beautiful wildflower displays I have ever seen! Second, Dallas Divide is easily my favorite spot to return to for autumn colors, as the vistas along it's many backroads are unforgettable!
5. Big Sur, California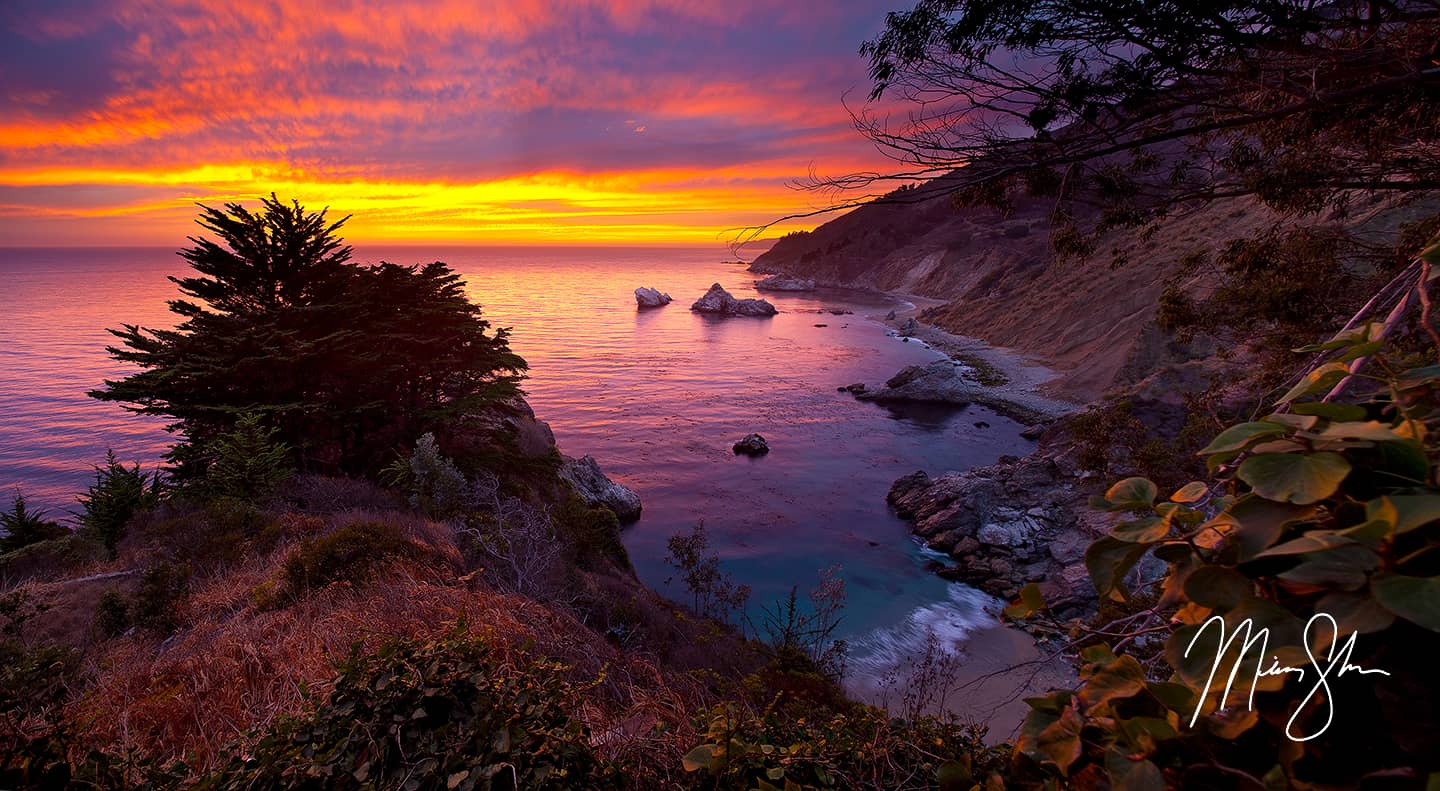 I've now visited Big Sur twice. Once was for a brief morning in early 2012 that produced a spectacular sunrise. The second was in autumn of 2015, which also produced some of the best sunrises and sunsets of the entire year for me. One particular sunset was one of the best I've ever photographed! My favorite spot along Big Sur: McWay Falls. Not only does it have a beautiful tidefall waterfall that drops directly into the ocean at a gorgeous beach, but the view back towards the north is also spectacular!
6. Maroon Bells, Aspen, Colorado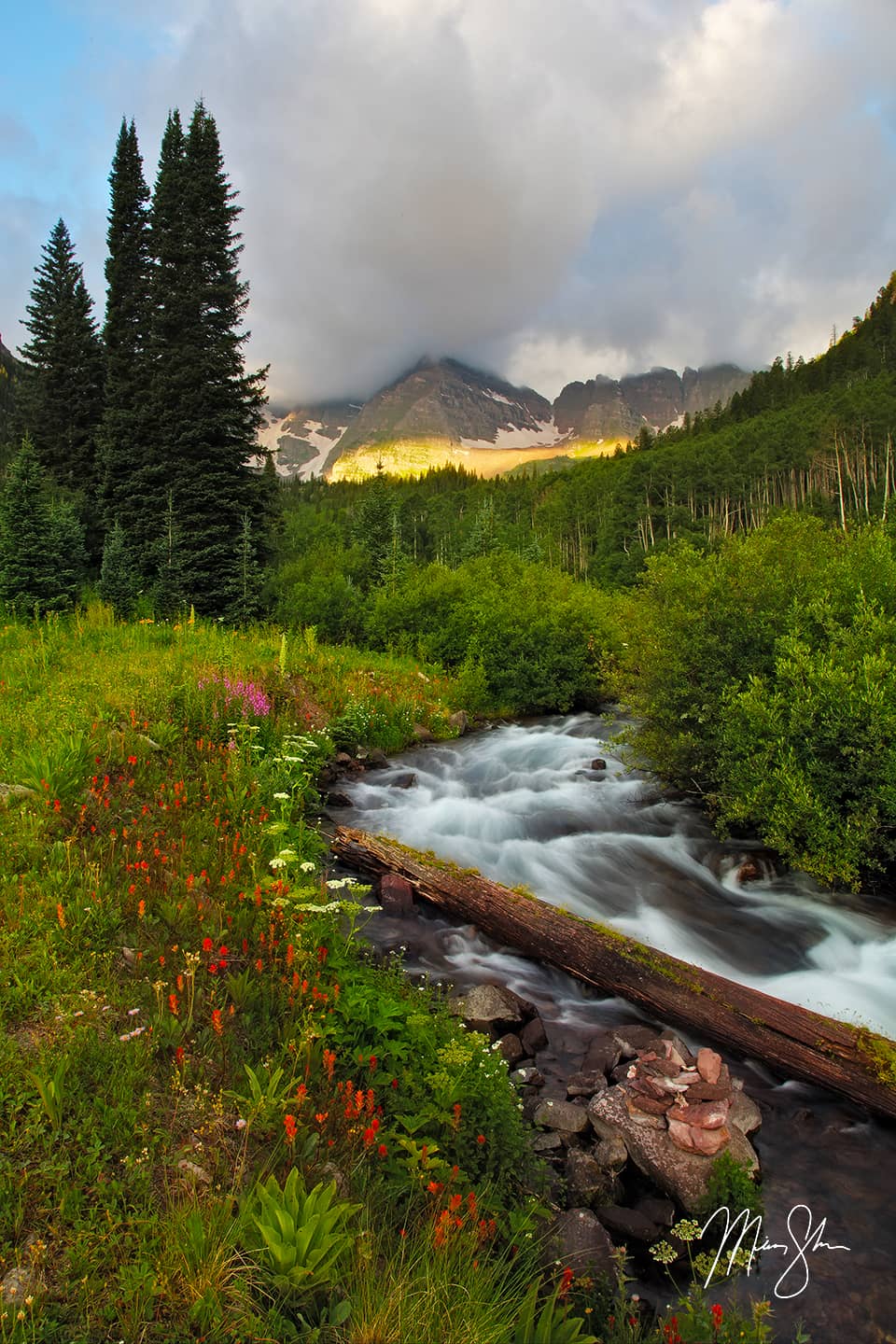 I'm not sure why it took me so long to visit the Maroon Bells in my years of visited Colorado, but I've been back almost every year since! Once for wildflowers, but mostly for the beautiful fall colors. Pro-tip: Droves of people will line the northwest shore of Maroon Lake to get the classic reflective Maroon Bells shot, but I find walking to the far side of the lake and photographing the various angles there far more rewarding. I don't know how many times I've shown up for a sunrise with 200 other people fighting for rock or something in their foreground at the edge of the lake, only to find views along Maroon Creek completely deserted.
7. Dream Lake, Rocky Mountain National Park, Colorado

If you had asked me in the years prior to taking my photography as seriously as I do now, Rocky Mountain National Park would be #1 without a shadow of a doubt. I've since visited some amazing places in the world, but I'll always hold a soft spot for Dream Lake in Colorado.
8. Waimea Canyon, Waimea, Kauai, Hawaii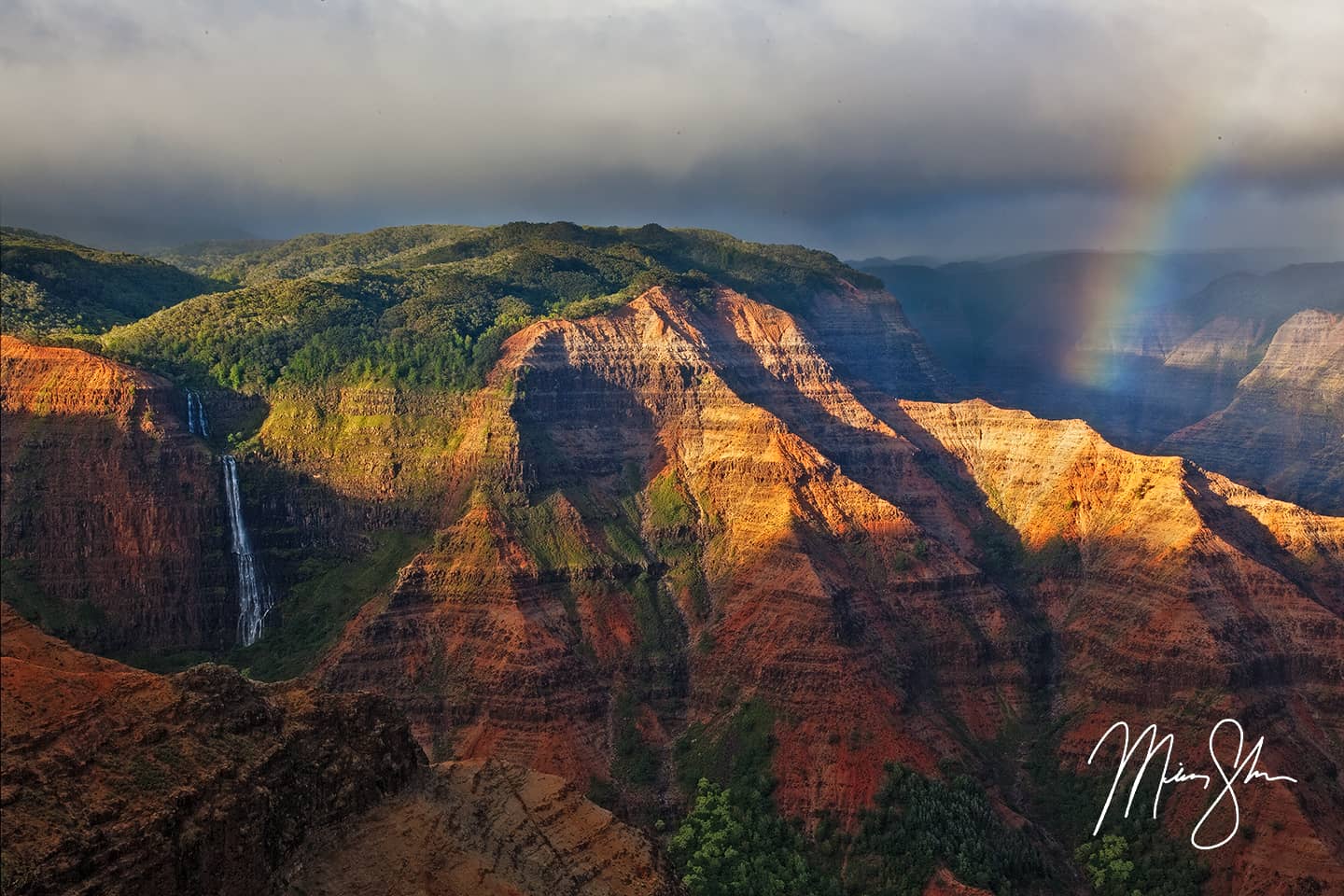 There were a few places on Kauai that I kept returning to in the week I spent on the island. The one that produced the best images was the Waimea Canyon. I continued to drive up that road to the canyon and into Kokee State Park beyond. Other spots on Kauai that almost made this list include the Kilauea Lighthouse, Hanalei Bay and the Napali Coast.
9. Teter Rock, near Cassoday, Kansas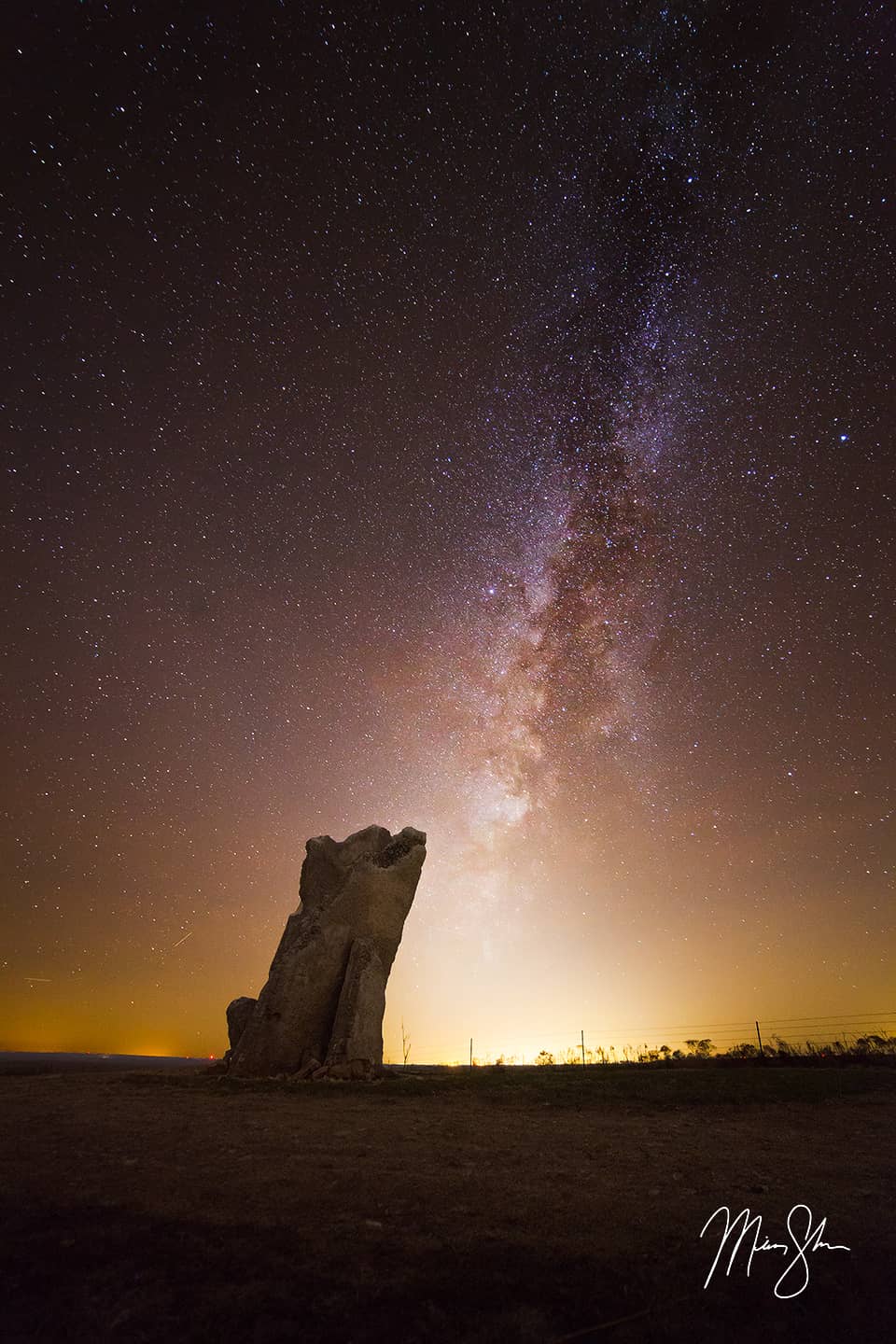 Teter Rock has become my go-to spot for shooting Milky Way and star scenes in recent years. Far enough away from city lights, but within an hour and a half drive from Wichita, it makes for an easy getaway to get out under the stars. It's also a great place to photograph a good Kansas thunderstorm as it rolls across the prairie.
10. The Old Mill, Little Rock Arkansas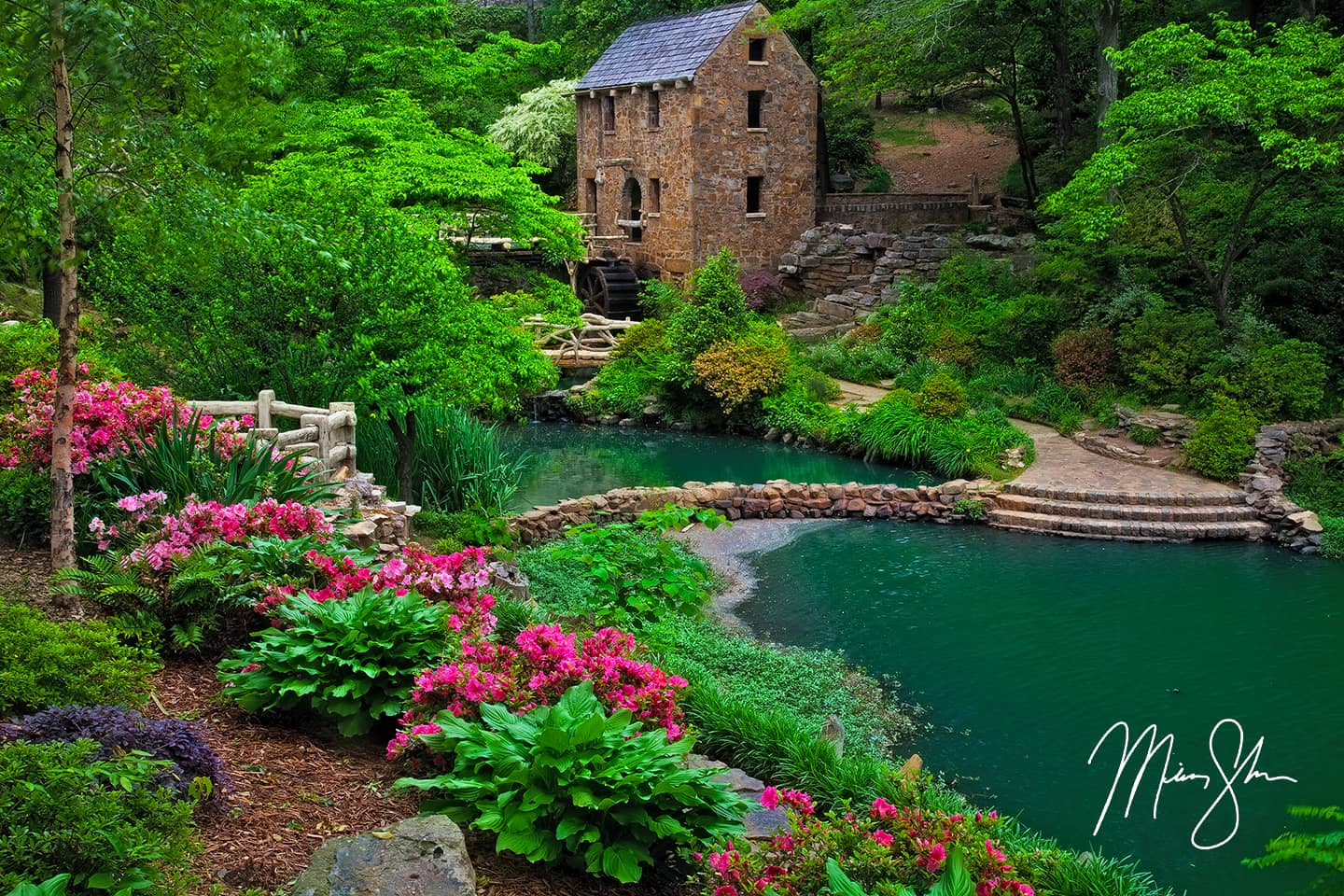 I've only visited the Old Mill once, but the shots I got for the little time I spent there rank up there as some of my favorites. The one pictured here was a particular favorite. While most of Arkansas is probably inundated with images from the Old Mill (it's a Little Rock icon), for a tourist looking for a great place to photograph, it was the perfect spot!
Other spots I loved photographing at:
Emerald Lake, Yoho National Park, Canada
Kilauea Lighthouse, Kauai
Lauterbrunnen Valley Floor, Switzerland
Hanging Lake, Colorado
Peyto Lake, Banff National Park, Canada
Murren, Switzerland
Spiez, Switzerland
Mer de Glace, France
Cowley Falls, Kansas
Moraine Park, Colorado
Bear Lake, Colorado
Geary Lake Falls, Kansas
Kalalau Overlook, Kauai
Napali Coast, Kauai
Hanalei Valley, Kauai
Golden Gate Bridge, San Francisco, California
Multnomah Falls, Oregon
Boulder Brook, Rocky Mountain National Park, Colorado
---