Route 66 Historic Byway
While Route 66 only skirts Kansas in it's extreme southeast corner, it goes through some beautiful scenery! This area is the tiny sliver of Kansas that sits on the Ozark plateau. Starting at the Missouri border east of Galena, it curves down through Baxter Springs to the border of Oklahoma. Along the way, a few scenic spots to stop at include the Marsh Arch Bridge and the giant Empire Dam Falls, one of the most impressive water features in all of Kansas. Don't forget to stop by the Old Riverton Store to see the the inspiration for Mater in the hit animated film Cars. And one must stop visit nearby Route 66 is Schemerhorn Park, featuring probably the most famous cave in Kansas!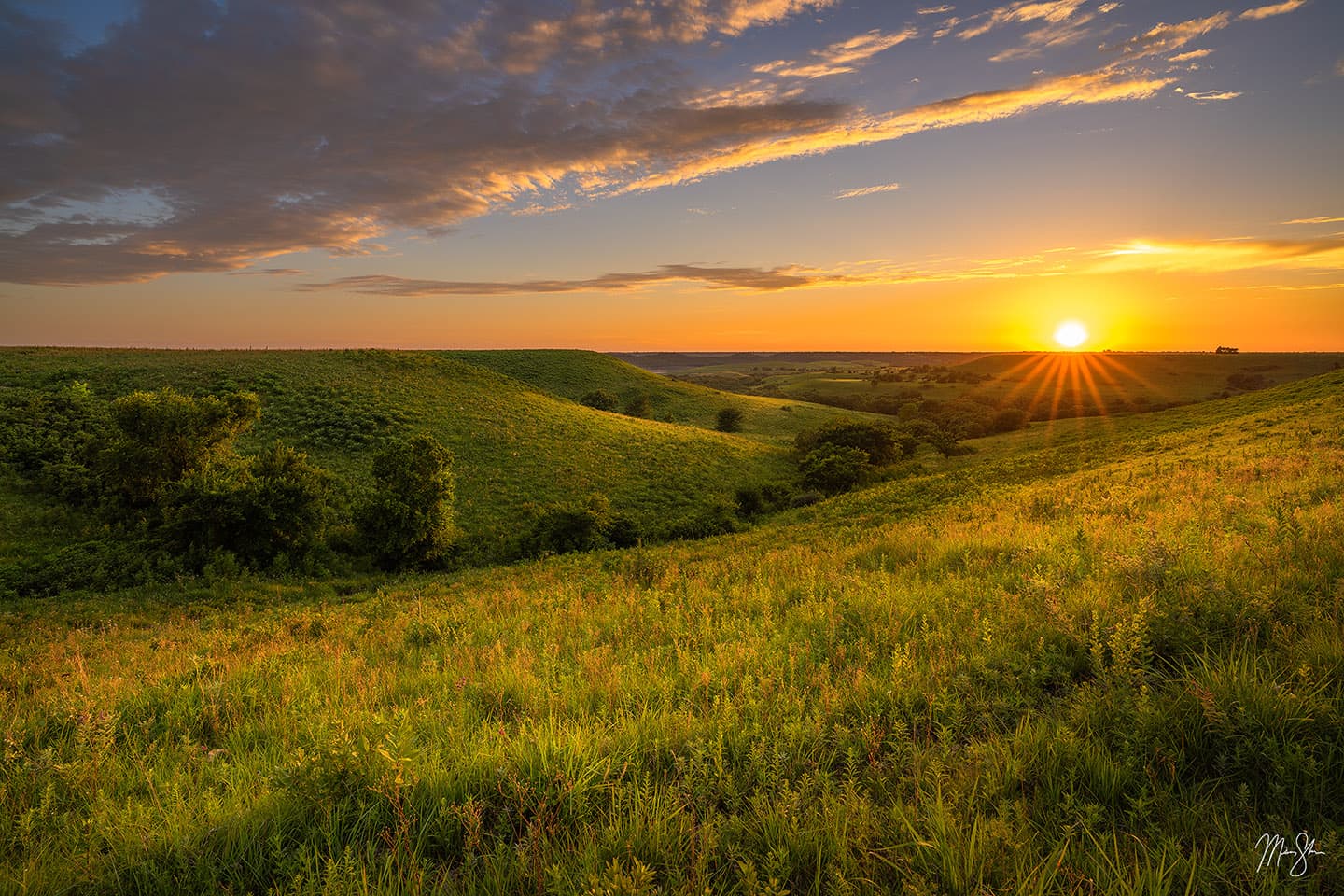 Kansas Fine Art Prints
From waterfalls to iconic landmarks, I have a lot of choices for beautiful fine art prints of Kansas scenery!