Smoky Valley Scenic Byway
The Smoky Valley Scenic Byway strikes right through the Smoky Hill River Valley, it makes for a wonderful diversion from I-70 as you travel through western Kansas. Starting on Highway 147, it starts south and soon reaches Cedar Bluff State Park. Cedar Bluff State Park is one of the premier state parks here in Kansas! Also near Cedar Bluff State Park lies Threshing Machine Canyon, which is absolutely worth checking out! After Cedar Bluff State Park, make sure not the byway turns west on Highway 4, making a U shape before turning back north on Highway 283. Eventually it finishes back up at I-70 in Wamego. Make sure to keep an eye out for beautiful wildflower displays and rock outcroppings that make for beautiful natural scenery.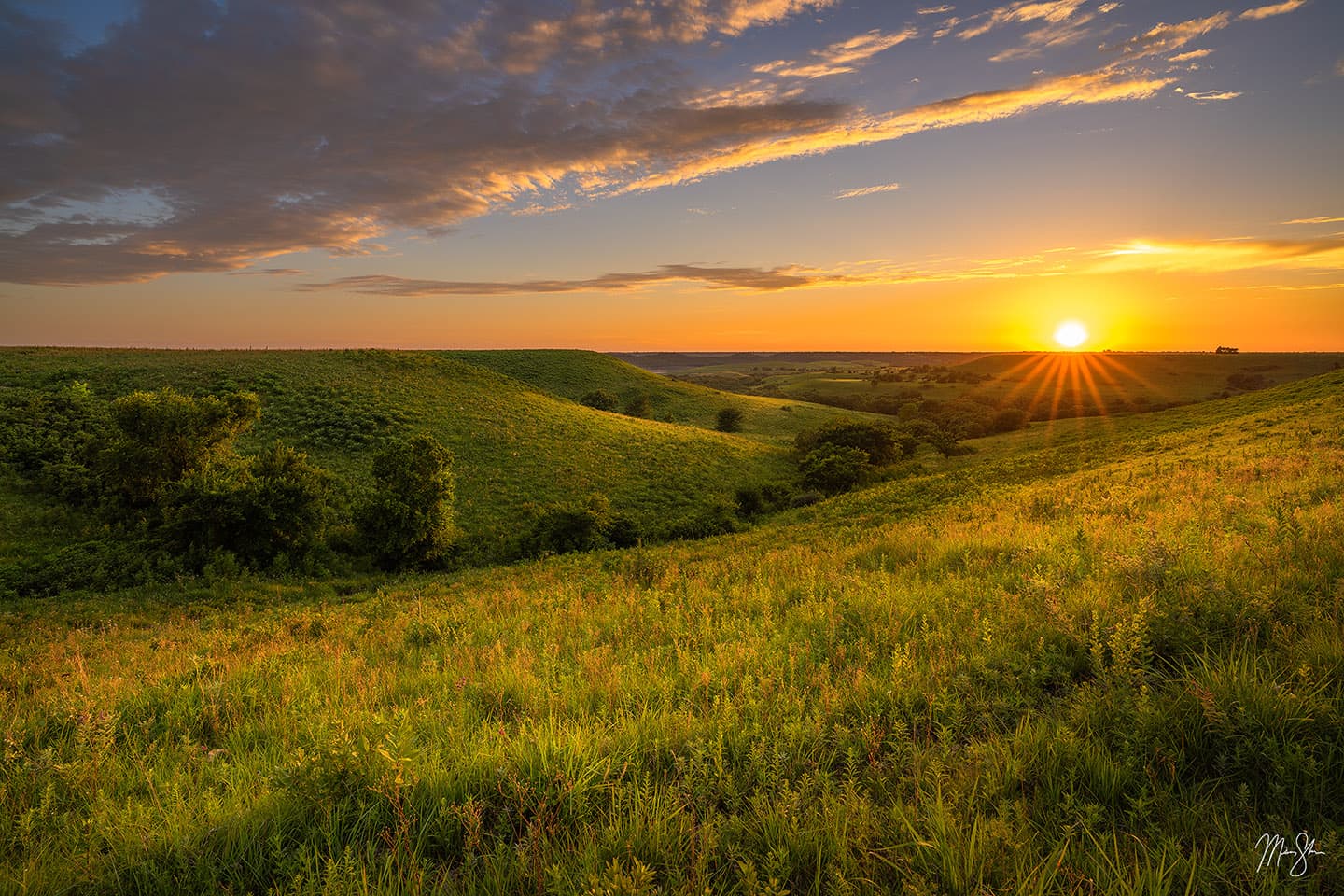 Kansas Fine Art Prints
From waterfalls to iconic landmarks, I have a lot of choices for beautiful fine art prints of Kansas scenery!