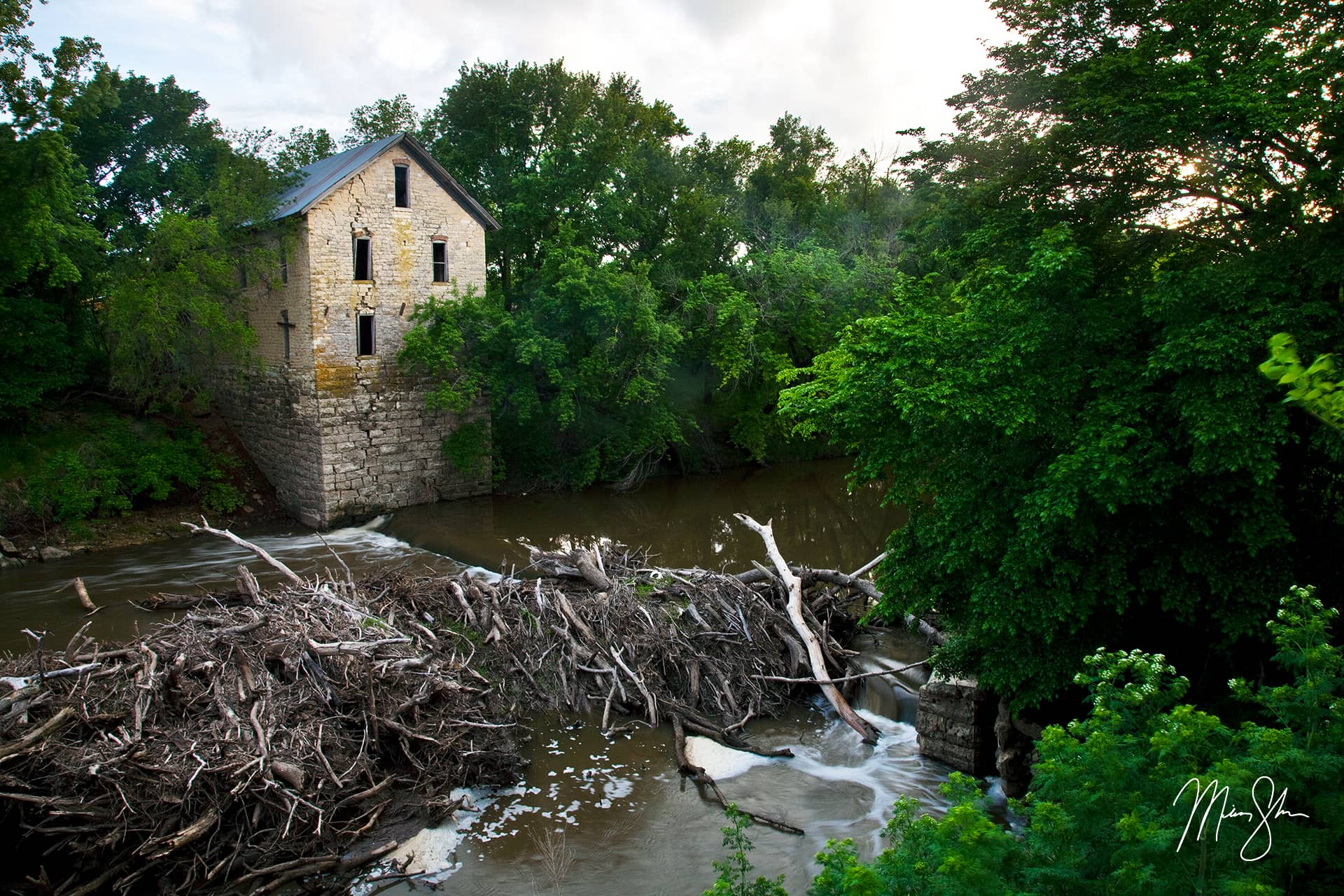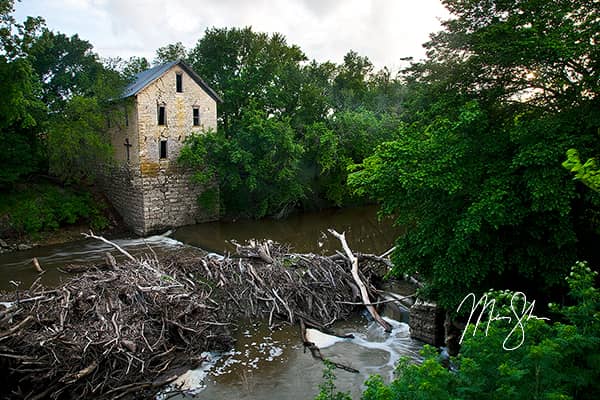 Location: Cedar Point, KS
Cedar Point Mill
The Cedar Point Mill, also known as Drinkwater & Schriver Flour Mill, was built in the late 1860's. The mill has been unused since the 1960's, however, in 2015, a businessman from Leawood, Kansas, began a restoration project on the Cedar Point Mill. Cedar Point Mill is easy to find. There is a sign on Highway 50 a few miles west of Florence that leads to Cedar Point. Just take that right turn for a half mile or so to arrive at the mill. Make sure to drive a few miles further down highway 50 to see the old Clements Stone Bridge as well!
Fine Art Photography Prints of Cedar Point Mill
Clicking on any of these photos will take you to a photo page where you can order fine art prints or license these photos for projects. View more photos in the Kansas photography galleries.