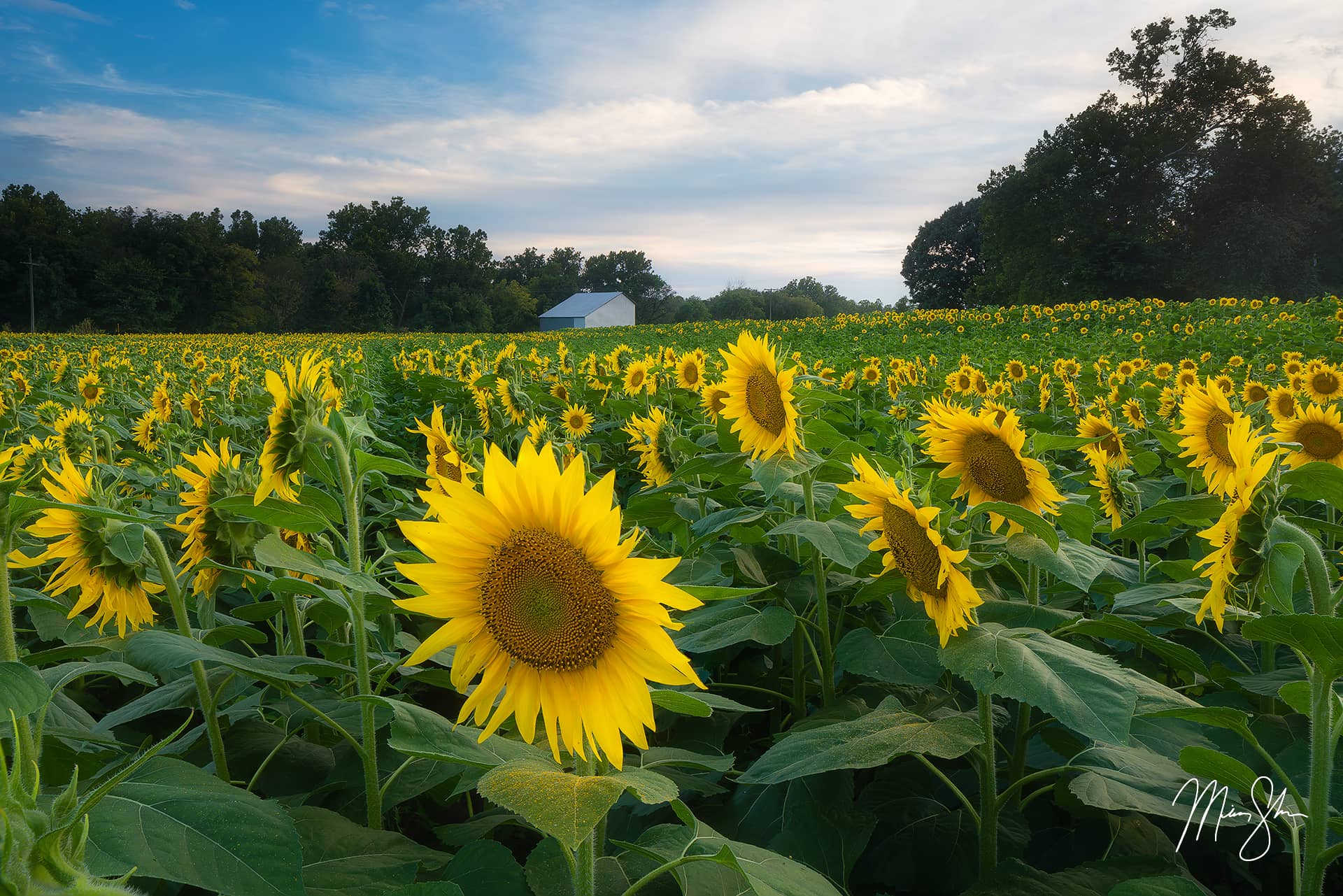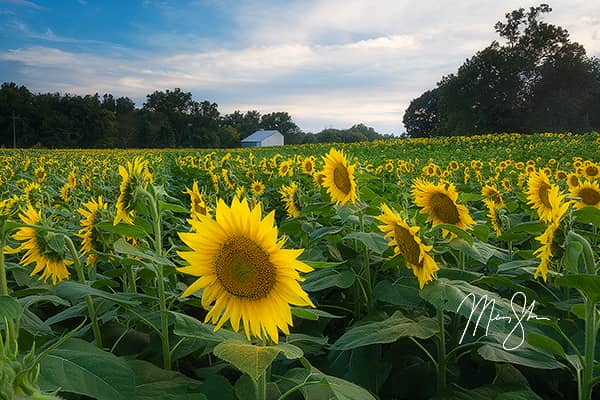 Grinter Farms
One of the largest sunflower fields in Kansas lies just north of Lawrence, near Highway 40 on the way to Tonganoxie. Grinter Farms isn't just a normal sunflower field though. It's turned into a massive tourist location come Labor Day each year. For about two weeks in late August or early September (depending on the bloom times), thousands upon thousands of people flock to Grinter Farms to view and photograph their beautiful hilly sunflower fields. So much so that they've even opened a Sunflower General Store with baked goods and more!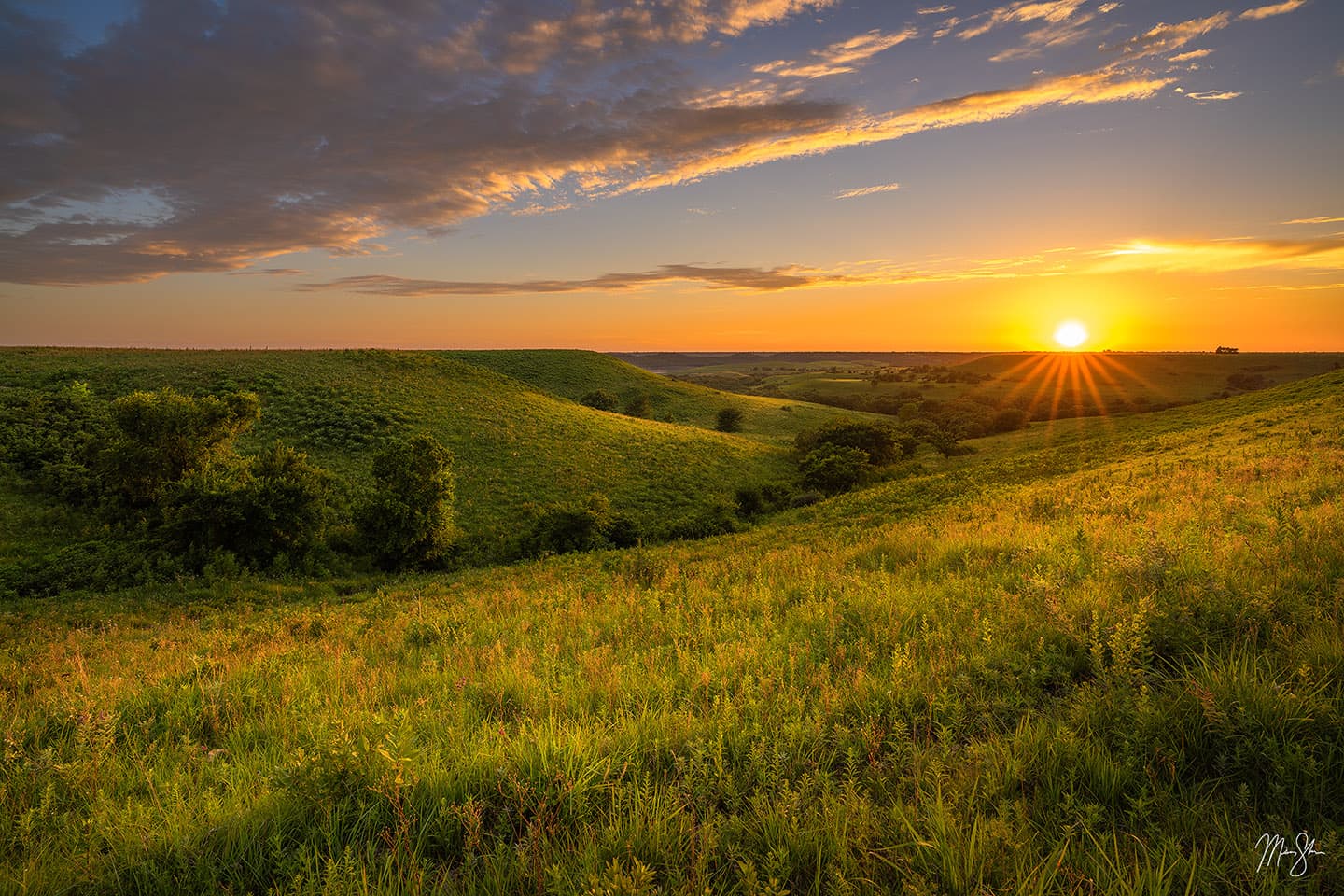 Kansas Fine Art Prints
From waterfalls to iconic landmarks, I have a lot of choices for beautiful fine art prints of Kansas scenery!