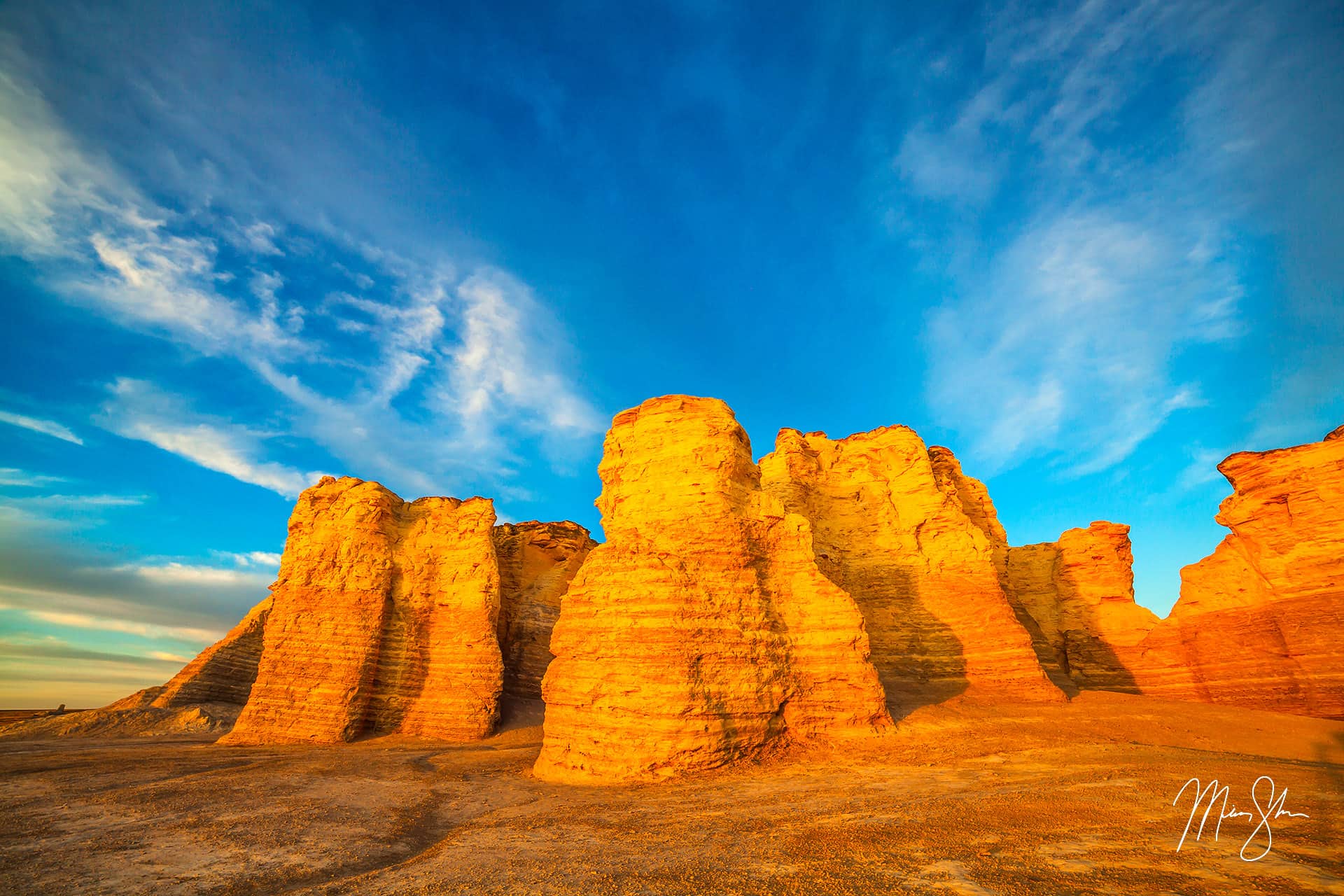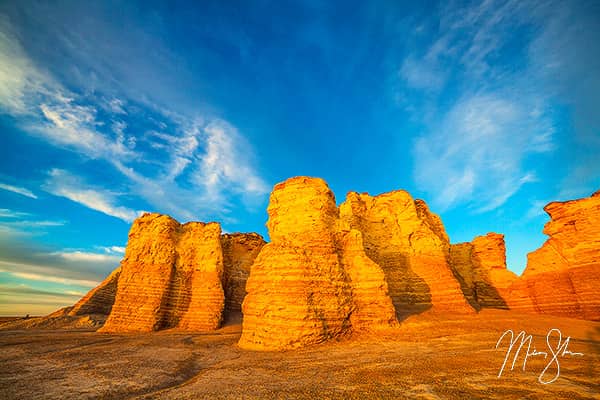 Location: Gove County, KS
Monument Rocks
Monument Rocks are one of, if not THE, coolest attraction in Kansas! These chalk pyramids tower over the wide open spaces of Western Kansas.
Fine Art Photography Prints of Monument Rocks
Clicking on any of these photos will take you to a photo page where you can order fine art prints or license these photos for projects. View more photos in the Kansas photography galleries.