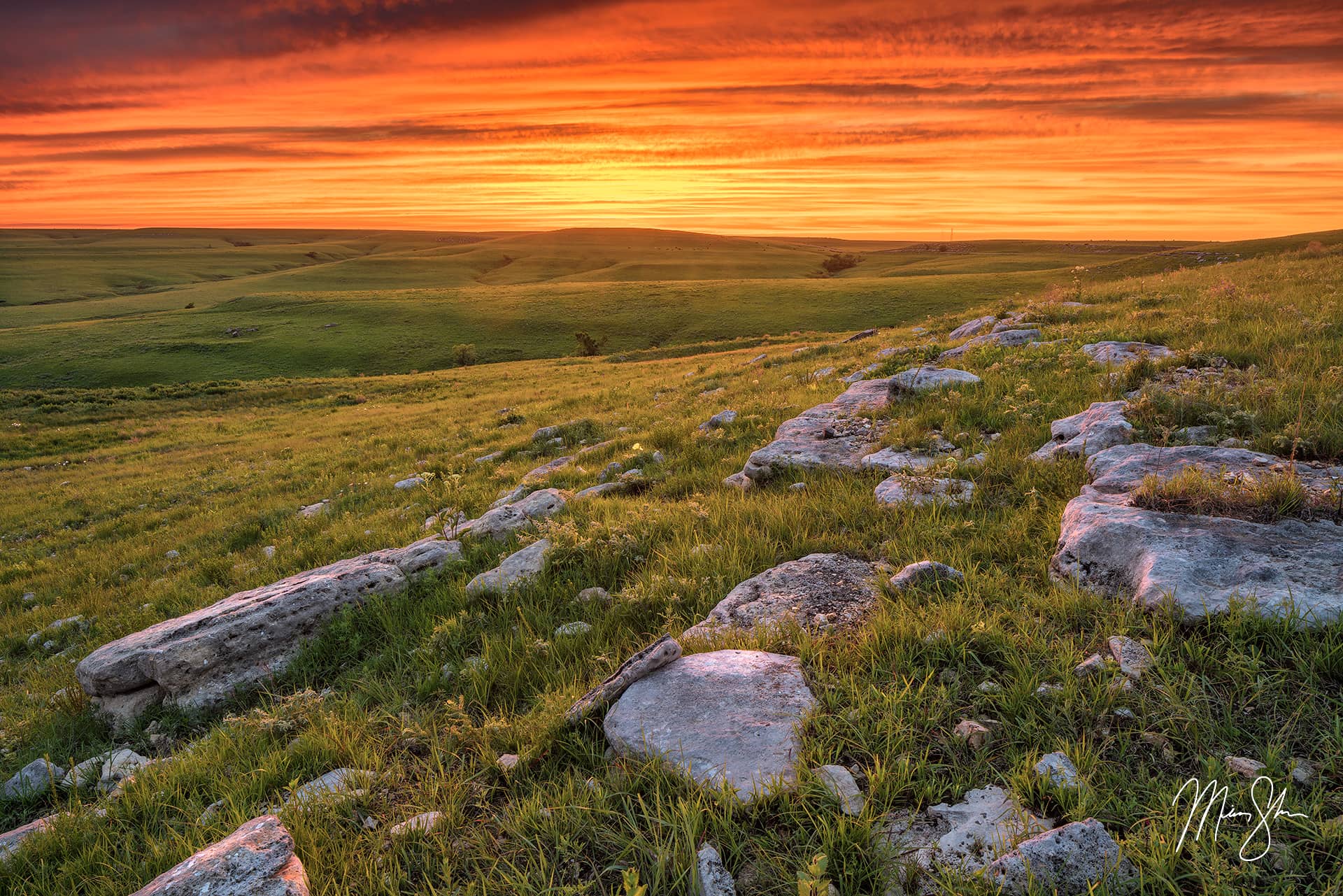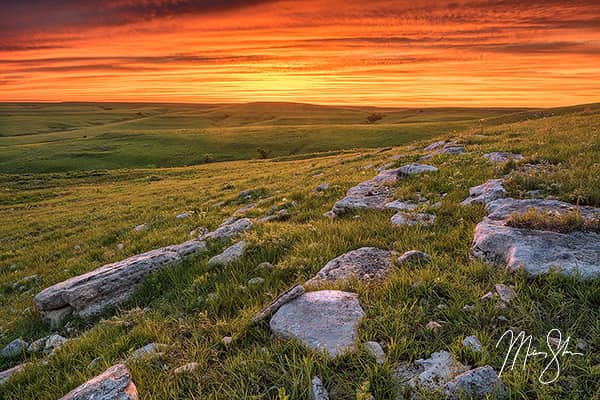 Location: Chase County, KS
Texaco Hill
One of my favorite locations in the Flint Hills is the top of Texaco Hill. However, Texaco Hill takes a little work to get to. If you're coming from the turnpike, get off at Cassoday, and drive about 11 miles east. You'll go just past the entrance to Teter Rock before turning north and winding through an unimproved ranch road. Eventually you'll arrive at the top of Texaco Hill. The view from here is outstanding!
Fine Art Photography Prints of Texaco Hill
Clicking on any of these photos will take you to a photo page where you can order fine art prints or license these photos for projects. View more photos in the Kansas photography galleries.