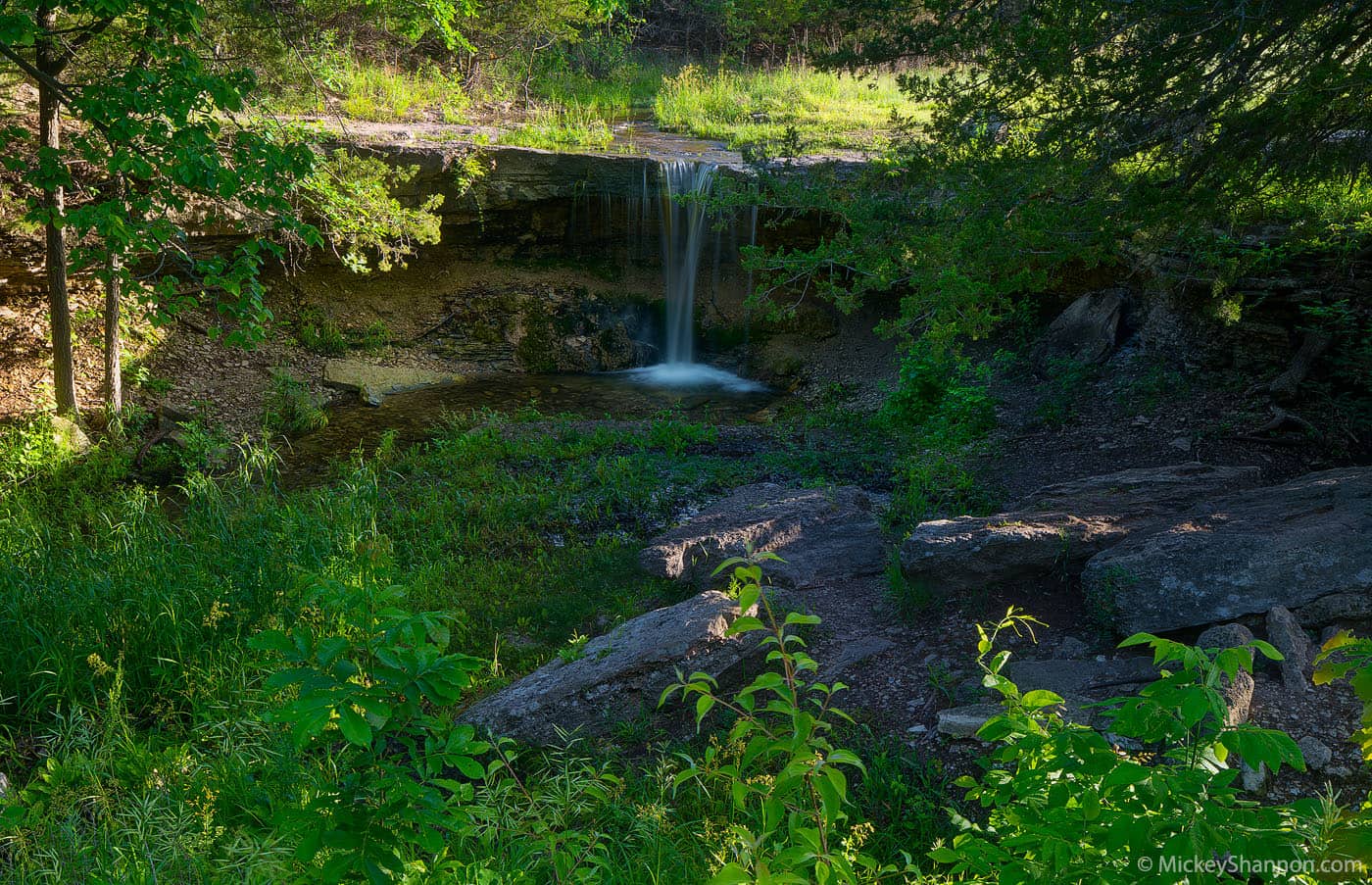 Alcove Spring
Alcove Spring Park is located between Marysville and Blue Rapids just off Highway 77 near the Big Blue River. The park features the famous Naomi Pike Falls, more commonly known as Alcove Spring Falls. Alcove Spring is also home to around five miles of hiking trails and has some pretty major historical significance, as the Independence Crossing is just a few miles from here. This was a major stopping point for folks on the Oregon Trail, including the ill-fated Donner-Reed Party, who carved the Alcove Spring name into the rocks and trees nearby.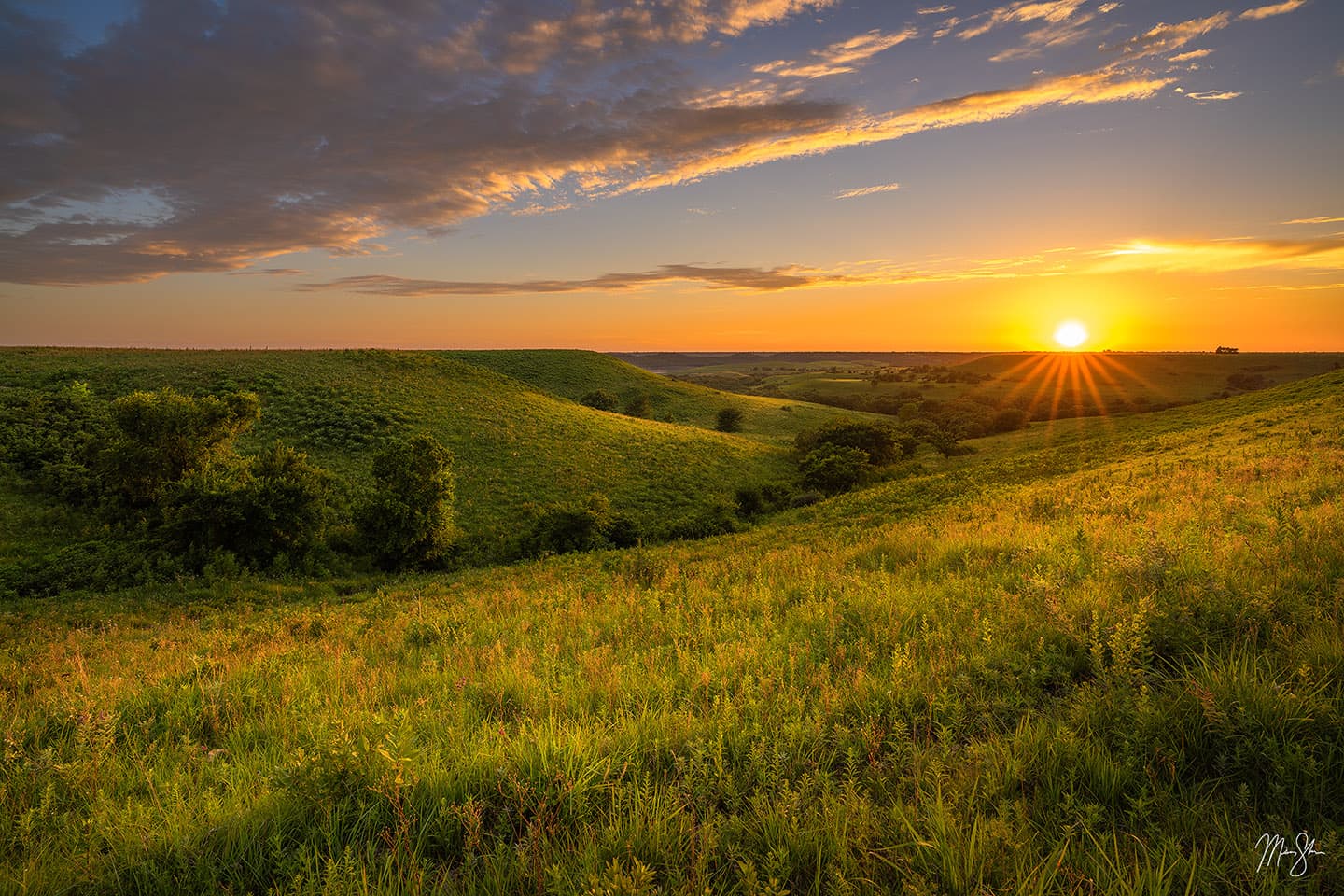 Kansas Fine Art Prints
From waterfalls to iconic landmarks, I have a lot of choices for beautiful fine art prints of Kansas scenery!