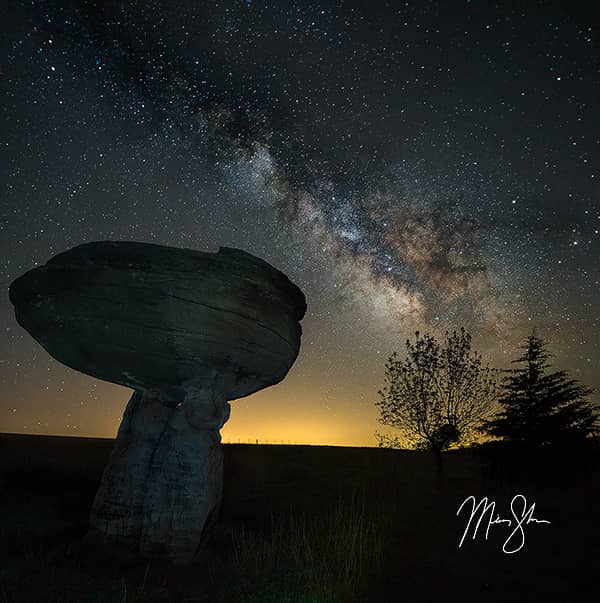 Location:
Mushroom Rock State Park
Mushroom Rock State Park is located just north of Kanopolis State Park, along a dirt road. The main attration is, well, a mushroom shaped rock named Mushroom Rock. From the small dirt parking area to the rock is all of 100 yards or so across a nice wooded creek and bridge.
Fine Art Photography Prints of Mushroom Rock State Park
Clicking on any of these photos will take you to a photo page where you can order fine art prints or license these photos for projects. View more photos in the Kansas photo galleries.