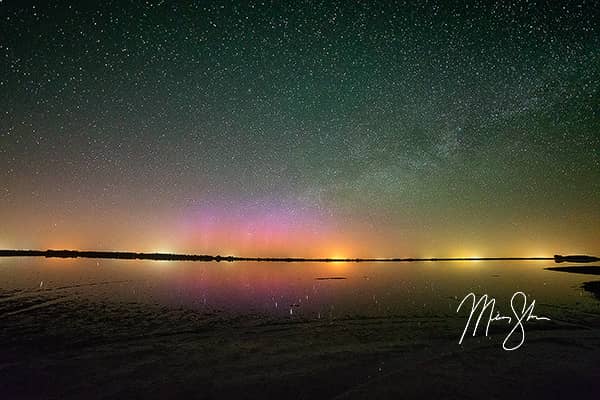 Location:
Quivira National Wildlife Refuge
Quivira National Wildlife Refuge is located about 10-15 miles west of Nickerson in south central Kansas. Quivira lies along the Wetlands and Wildlife Scenic Byway and is home to thousands of bird species. In the spring, Quivira is a major stopping ground for many species of shorebirds as the migrate north. By summer, egrets and herons become a prime attractions and in the autumn, geese and ducks can number in the hundreds of thousands. In winter, eagles can found in Quivira. White-tailed deer, coyotes and other animals also abound throughout Quivira.
Fine Art Photography Prints of Quivira National Wildlife Refuge
Clicking on any of these photos will take you to a photo page where you can order fine art prints or license these photos for projects. View more photos in the Kansas photo galleries.