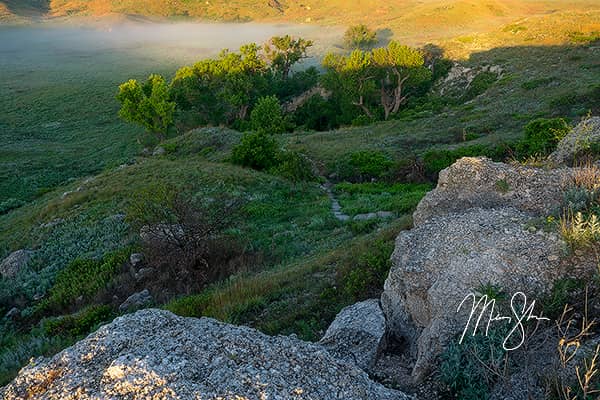 Location: Near Ashland, Kansas
Big Basin Trails
A number of minimally maintained trails exist around Big Basin and Little Basin. A small 10th of a mile walk to the top of an overlook exists on the east rim of Big Basin with a great view of the surrounding countryside. The most used trail is likely the one to St. Jacob's Well on the north rim of Little Basin. It is quite steep, so if you have bad knees, keep that in mind. Also make sure you watch for bison that roam the area, as they are unpredictable, wild animals and should be treated with the respect they deserve.
Fine Art Photography Prints of Big Basin Trails
Clicking on any of these photos will take you to a photo page where you can order fine art prints or license these photos for projects. View more photos in the Kansas photo galleries.