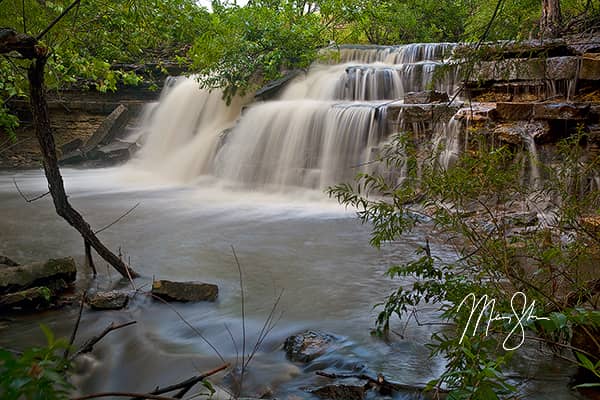 Butler Falls
After being tipped off of a waterfall at Butler State Fishing Lake, I took off one Friday afternoon to find it. In the spillway of the lake, there is a seasonal waterfall. It was barely a trickle when I visited the first time. I went again after heavier rains, and found an awesome waterfall that cascades even further down stream. There may be smaller falls even further on, so I will head back at some point and explore from the north of the spillway.
Credit: Stuart Countryman tipped me off that there might be some falls in the spillway of the lake.
Location: Latham, Kansas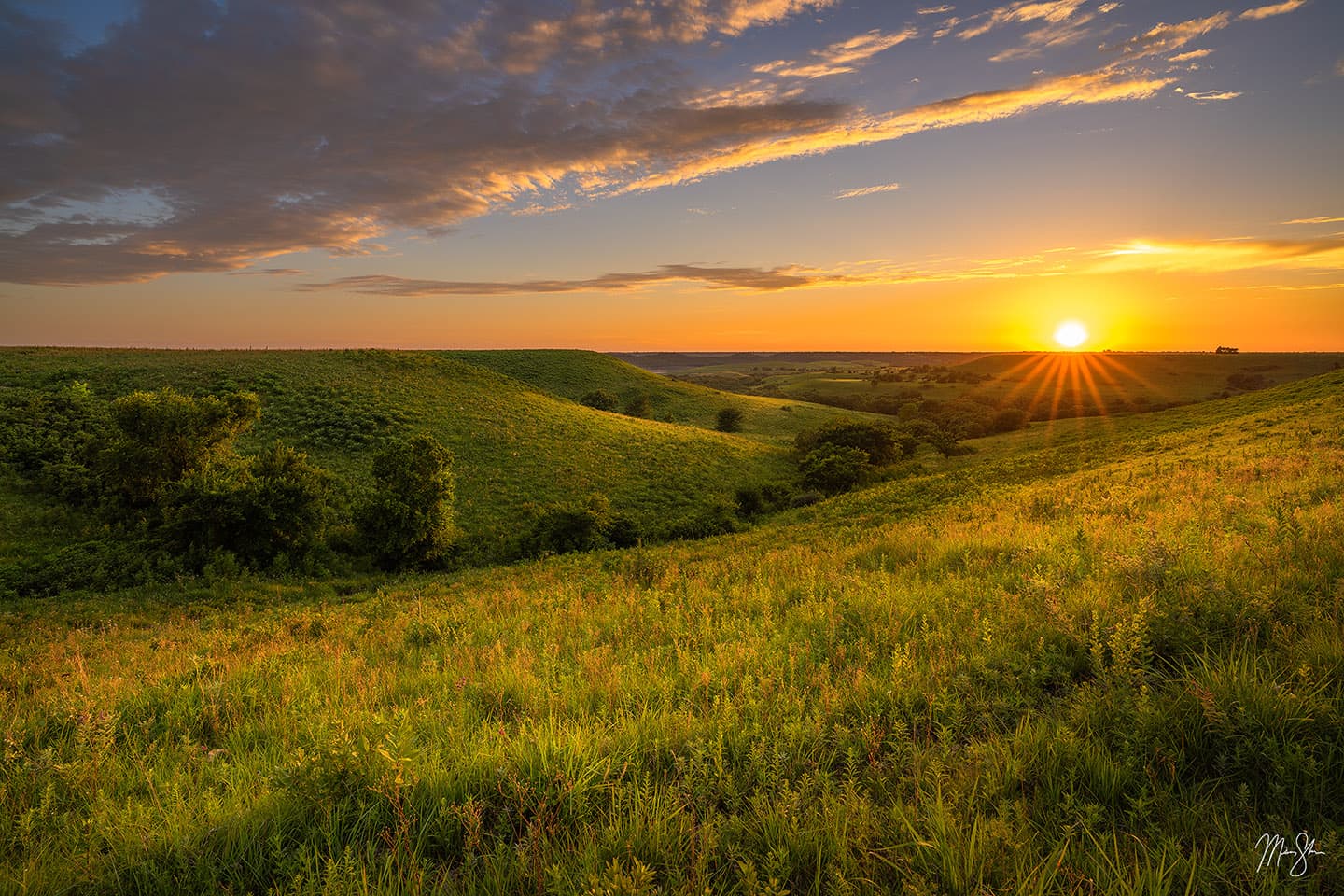 Kansas Fine Art Prints
From waterfalls to iconic landmarks, I have a lot of choices for beautiful fine art prints of Kansas scenery!