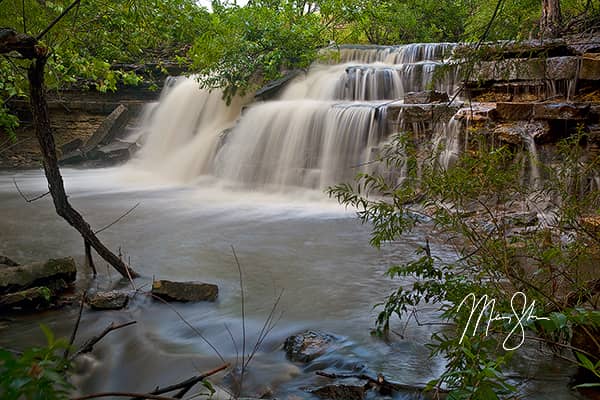 Location: Latham, Kansas
Butler Falls
After being tipped off of a waterfall at Butler State Fishing Lake, I took off one Friday afternoon to find it. In the spillway of the lake, there is a seasonal waterfall. It was barely a trickle when I visited the first time. I went again after heavier rains, and found an awesome waterfall that cascades even further down stream. There may be smaller falls even further on, so I will head back at some point and explore from the north of the spillway.
Credit: Stuart Countryman tipped me off that there might be some falls in the spillway of the lake.
Fine Art Photography Prints of Butler Falls
Clicking on any of these photos will take you to a photo page where you can order fine art prints or license these photos for projects. View more photos in the Kansas photo galleries.