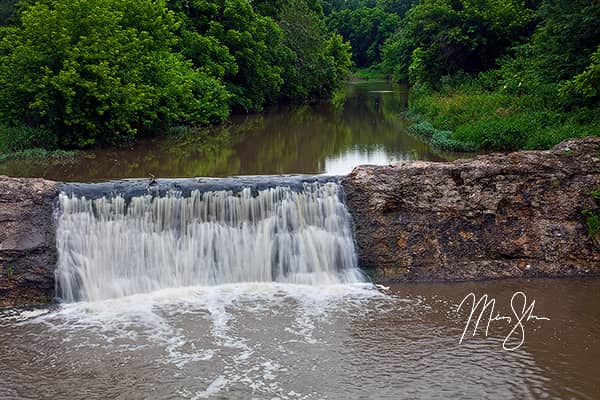 Cedar Creek Falls
Cedar Creek Falls are located on the south end of Lake Olathe in Olathe, KS. They flow year round, and can be beautiful in the spring after heavy rain or when they're much slower with beautiful autumn colors surrounding the falls. The falls are situated just near Dennis Ave where Cedar Creek flows under the road on the south side of Lake Olathe. Fishermen love the area and on the morning I was there, a couple of fishermen were already set up.
Location: Lake Olathe, Olathe, KS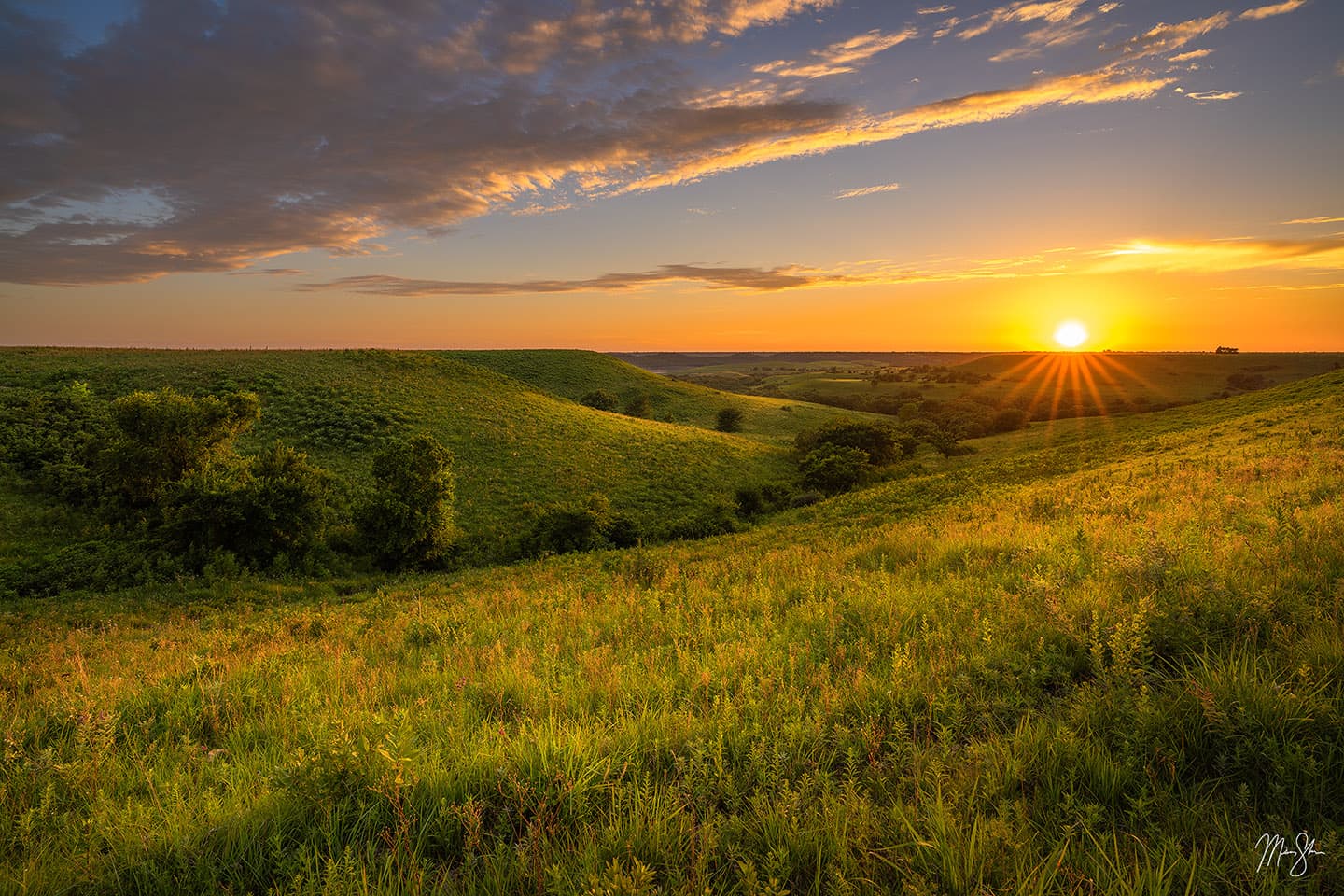 Kansas Fine Art Prints
From waterfalls to iconic landmarks, I have a lot of choices for beautiful fine art prints of Kansas scenery!