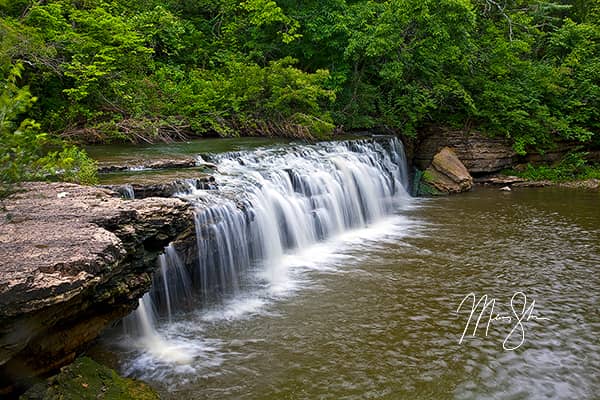 Location: Cedar Lake, Olathe, KS
Cedar Lake Falls
Cedar Lake Falls are below the dam for Cedar Lake in the spillway. These are some particularly beautiful falls after periods of heavy rain and drop 10-15 feet from it's ledge. They are located on the northwest side of Cedar Lake in Olathe, Kansas.
There are two access points to the waterfall. You can drive to the northwest side of the lake and hike down some paths to try and get up to get a viewpoint of the falls from below, which I tried to do at first. Because of the ridiculous amount of mud, it was almost impossible to get down via this route.
The second way is by parking on the northeast side of the dam and walking across the dam, then down onto the ledges that house the falls (assuming the water isn't so high that it makes this impossible). When I visited, I tried the former, but ended up just walking across the spillway to access from the ledges.
Fine Art Photography Prints of Cedar Lake Falls
Clicking on any of these photos will take you to a photo page where you can order fine art prints or license these photos for projects. View more photos in the Kansas photo galleries.