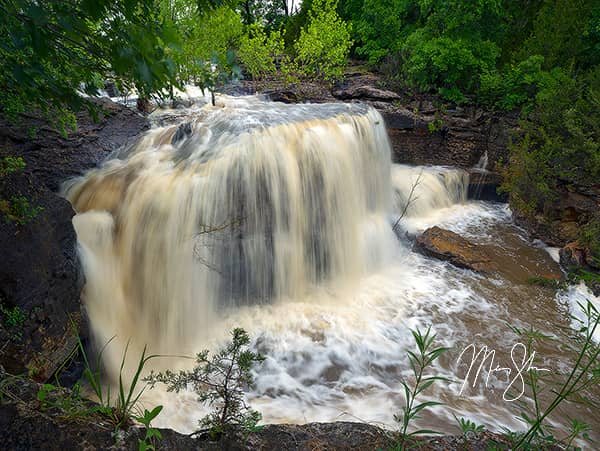 Location: Sedan City Lake, north of Sedan, KS
Chautauqua Falls
Chautauqua Falls are easily one of the most beautiful set of falls in the entire state! And also some of the least known. There are at least 3 different drops, along with various cascades. The cascades start at the top, and then two large drops of around 15 feet on either side of a boulder drop into a pool below. After that, another 7-8 foot set of falls is further down. There may be more falls farther down the creek. I can't wait to get back there and hike further down to see what's along the trail. These falls can be difficult to access up-close, but are one of my favorite in Kansas!
Fine Art Photography Prints of Chautauqua Falls
Clicking on any of these photos will take you to a photo page where you can order fine art prints or license these photos for projects. View more photos in the Kansas photo galleries.