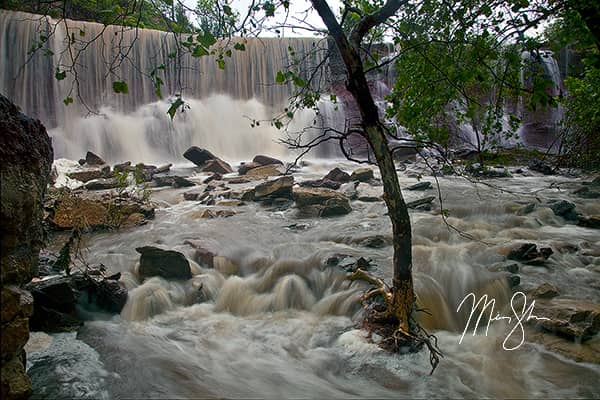 Cowley Lake Falls
When the water is flowing, this can be one of the most impressive waterfalls in the state! It's also one of the most popular. It is created from the overflow of Cowley State Fishing Lake to the east of Arkansas City. To get there, enter the Cowley State Fishing Lake turnoff and follow the road above the lake to the west side of the lake. Eventually you'll arrive in a small parking lot area where you walk down to the falls. You can also reach the falls from the east side of the dam.
Location: Cowley State Fishing Lake, KS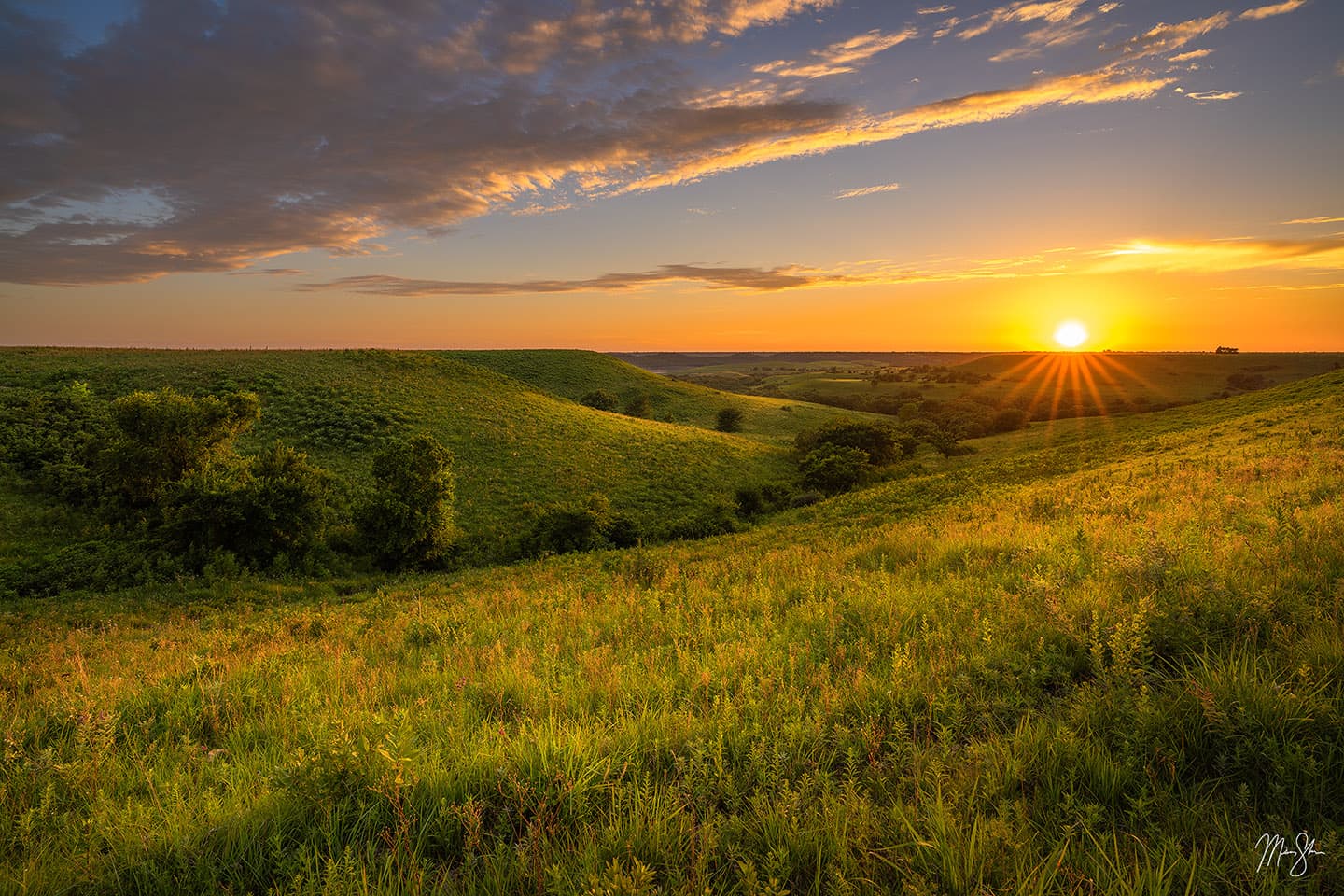 Kansas Fine Art Prints
From waterfalls to iconic landmarks, I have a lot of choices for beautiful fine art prints of Kansas scenery!