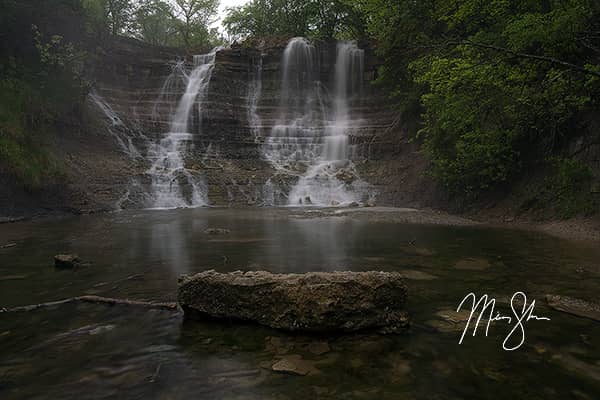 Location: Geary State Fishing Lake near Junction City, KS
Geary Falls
This is one of my favorite waterfalls in the state, and the first one I visited on my list a few years ago. I've visited it when water was pouring over after heavy rains in the summer of 2012 and then when the spillway was completely dry in late fall of the same year. Geary Falls drop a good 40 feet or so and create one of the most beautiful waterfalls in the entire state. To find it, just drive to the edge of the dam on the north side of the lake and walk across the dam. If water is flowing, you should hear the falls by the time you reach the end of the dam.
Fine Art Photography Prints of Geary Falls
Clicking on any of these photos will take you to a photo page where you can order fine art prints or license these photos for projects. View more photos in the Kansas photo galleries.