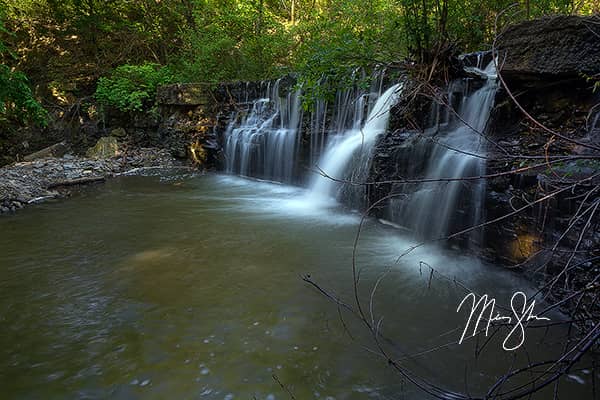 Idlewild Falls
There are two falls between Idlewild Lake and the Little Blue River in the spillway of Idlewild Lake. Both are beautiful, though a little difficult to get to, as you have to bushwack a little to get to the lower falls. Both Upper Idlewild Falls and Lower Idlewild Falls are around 12 foot tall. Lower Idlewild Falls are the harder to reach, but both are equally beautiful! They are very different, as the first set of falls "cascades" down the rocks, whereas Lower Idlewild Falls is a straight drop off the ledge. I'd like to go back and explore and see if there are any more falls below the second set.
Location: Idlewild Lake, Waterville, KS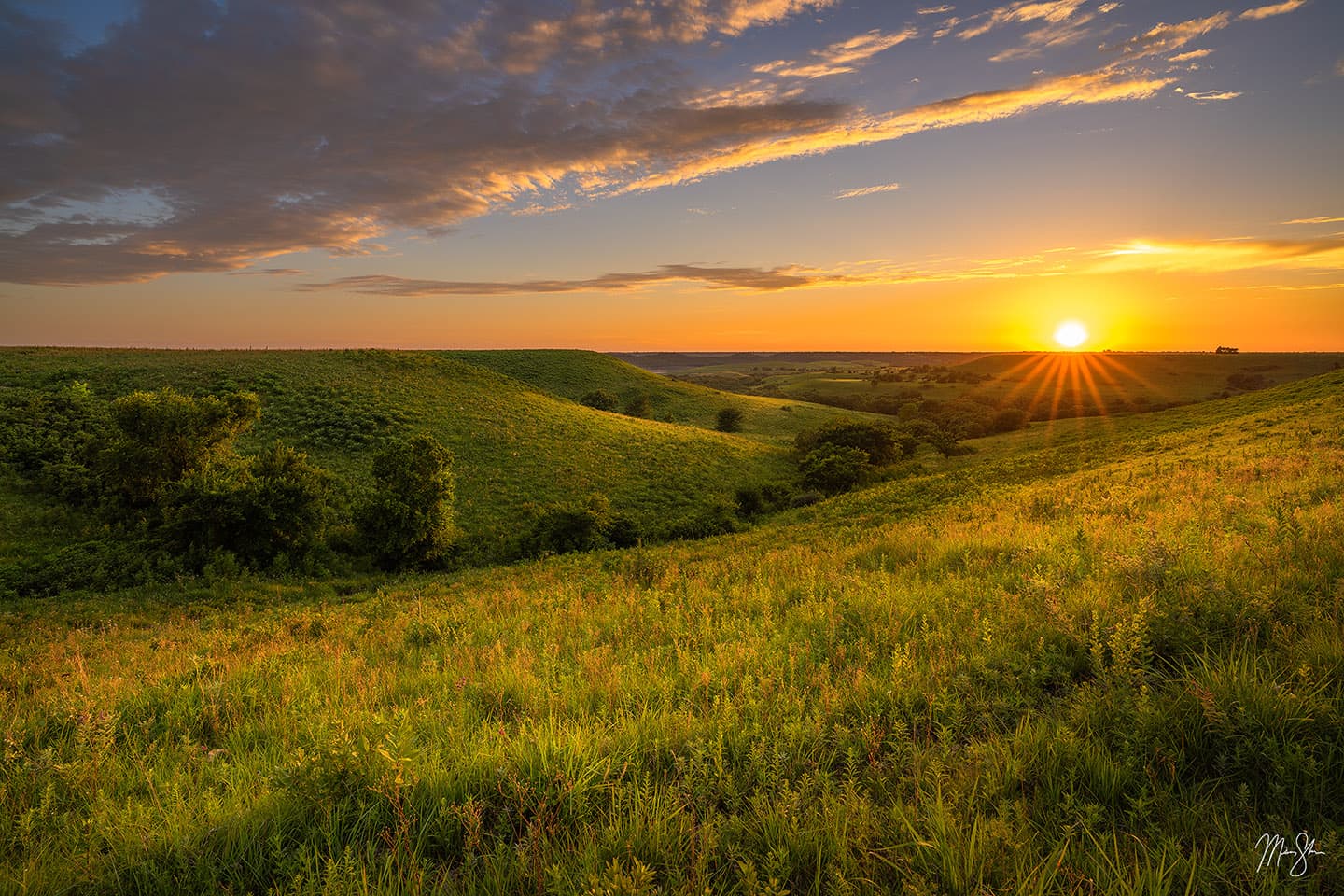 Kansas Fine Art Prints
From waterfalls to iconic landmarks, I have a lot of choices for beautiful fine art prints of Kansas scenery!