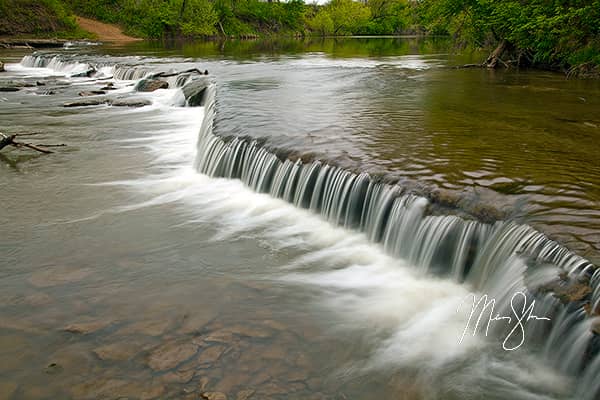 Location: Cedar Vale, Kansas
Osro Falls
A few miles southeast of Cedar Vale, Kansas is a beautiful waterfall called Osro Falls that drops about 3 feet during normal water levels. It can be a little tricky to get there. The easiest way I've found is to take road 5 south from Highway 166 just east of Cedar Vale until you reach Frontier Road. Take a left curving onto Frontier Road, and then take right onto Road 6. This deteriorates pretty quickly, so if needed, park and walk the rest of the way to Osro Falls.
Fine Art Photography Prints of Osro Falls
Clicking on any of these photos will take you to a photo page where you can order fine art prints or license these photos for projects. View more photos in the Kansas photo galleries.