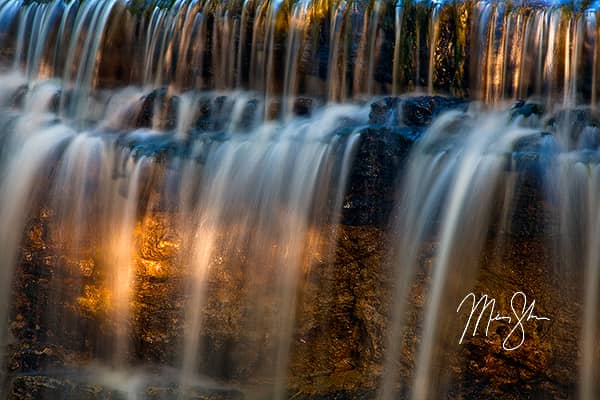 Otter Creek Falls
Otter Creek Falls are located in a pretty little patch of trees just to the east of Tuttle Creek Lake. Unfortunately Otter Creek Falls are on private property. When I visited, I could briefly see the falls from near the low-water crossing on Otter Creek Road, but the area is fenced off. There is definitely a waterfall off of a ledge back in there though.
Location: North of Manhattan, KS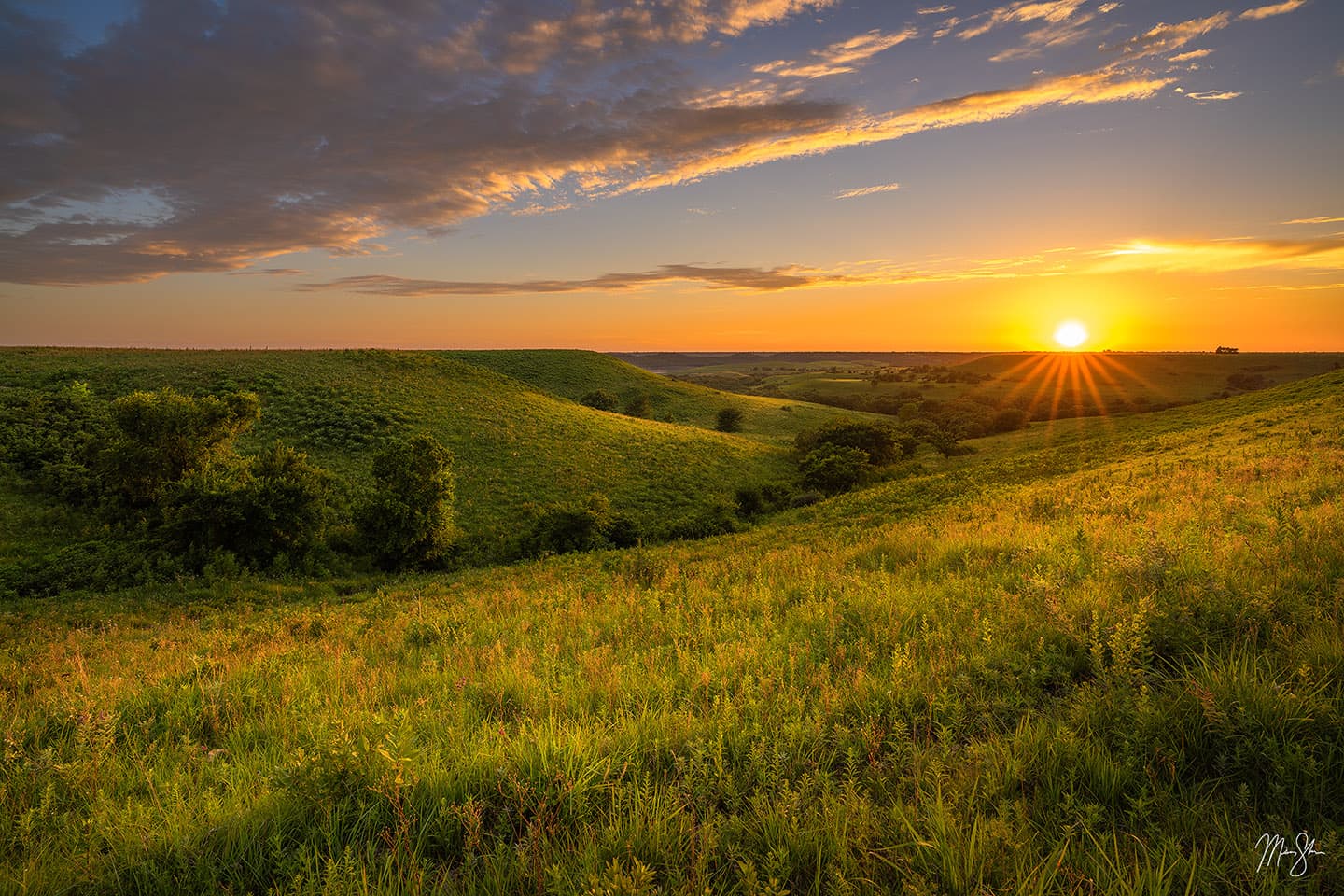 Kansas Fine Art Prints
From waterfalls to iconic landmarks, I have a lot of choices for beautiful fine art prints of Kansas scenery!