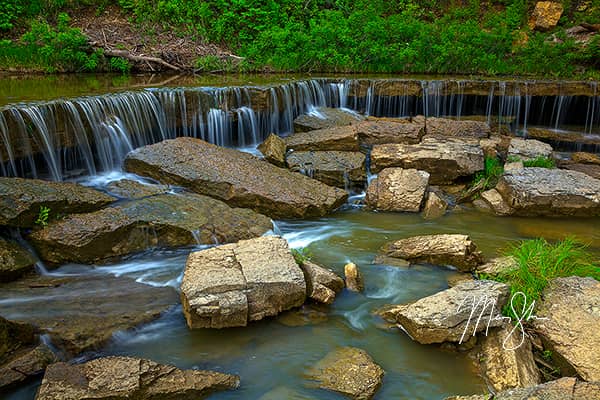 Pillsbury Crossing Falls
The Pillsbury Crossing Falls, sometimes called Deep Creek Falls, are among the most popular in all of Kansas. They are located southeast of Manhattan. While they're not as tall as many of the falls in the spillways of various lakes around Kansas, these stretch for a good 30-50 feet across Deep Creek at a low-water crossing. They drop about 4-5 feet, and can be pretty year round, whether they're rushing from heavy rains or trickling in the winter with snow covering the rocks surrounding the falls.
Location: East of Manhattan, KS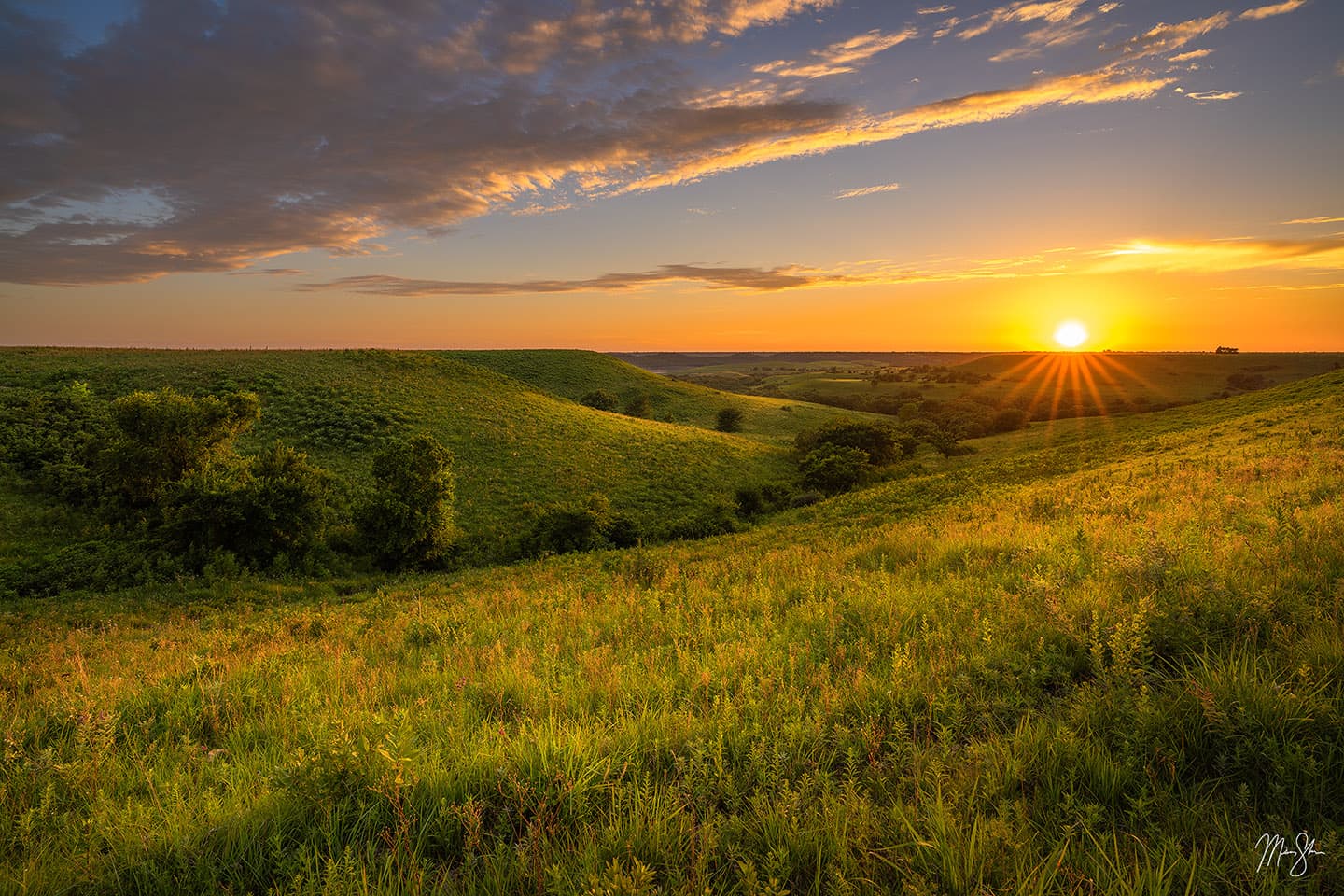 Kansas Fine Art Prints
From waterfalls to iconic landmarks, I have a lot of choices for beautiful fine art prints of Kansas scenery!