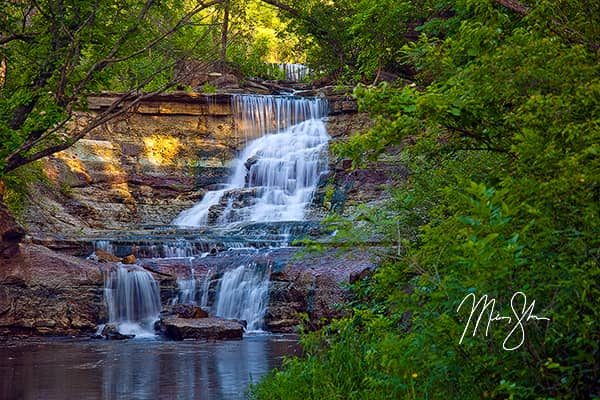 Prather Creek Falls
Prather Creek Falls is actually a series of waterfalls that come down from Chase State Fishing Lake to the west of Cottonwood Falls. If you park next to the dam on the north side of the lake and walk across, you can follow the spillway down for these sets of beautiful waterfalls. These are probably some of the best in the state! I have visited during all seasons, and even in the winter, when things were pretty dry there was at least still some water trickling down, especially in the lower set of falls.
Location: Chase State Fishing Lake, Kansas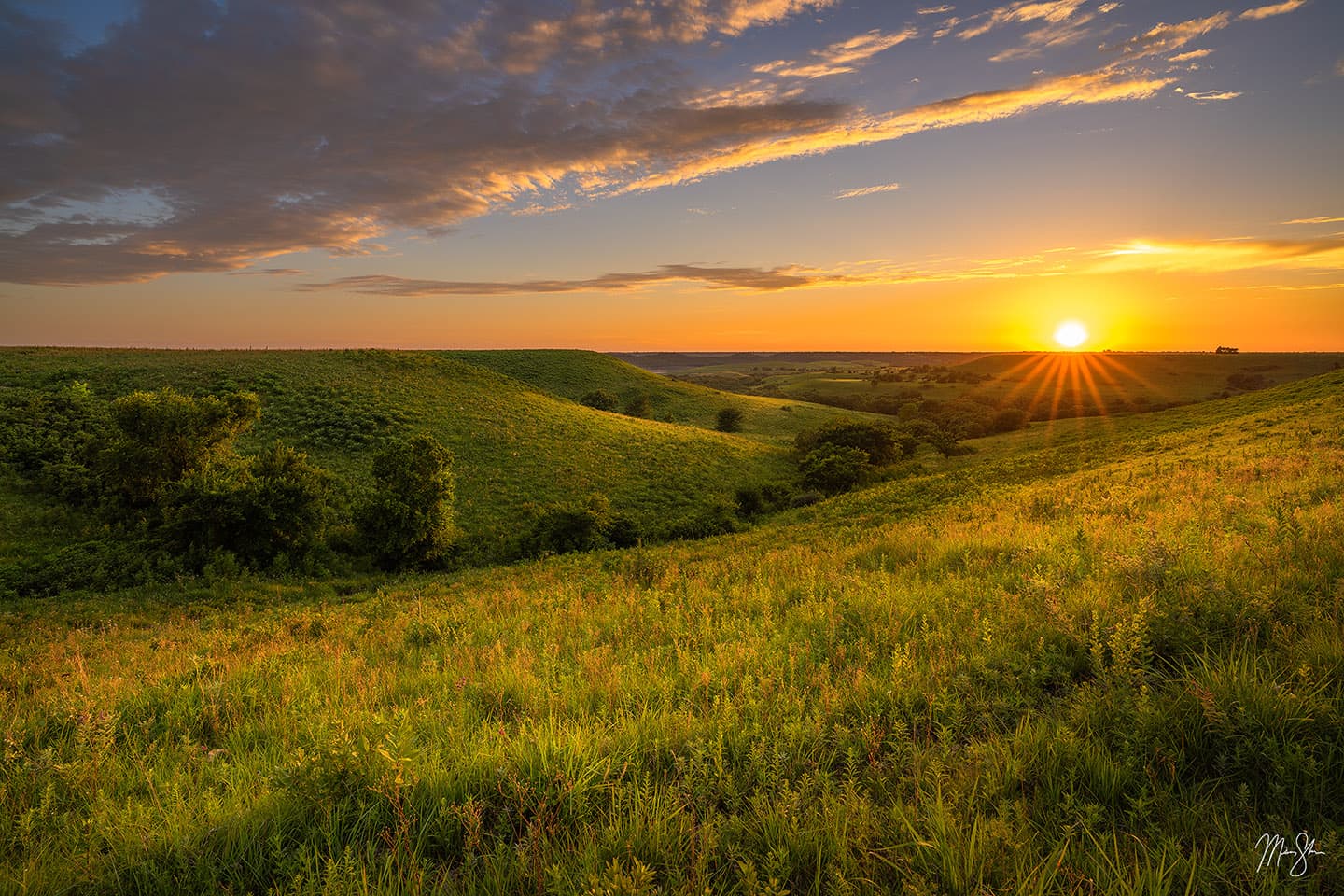 Kansas Fine Art Prints
From waterfalls to iconic landmarks, I have a lot of choices for beautiful fine art prints of Kansas scenery!